Last-Minute Tips to Shop for Medicare Part D Plans
Open Enrollment info on how the drug plans will change in 2015
(This article previously appeared on PBSNewsHour.org.) 
Editor's Note: Open enrollment for Medicare ends Sunday, Dec. 7. To help readers navigate this period and their other Medicare decisions, PBS NewsHour's Making Sen$e introduced a new column, "Ask Phil, the Medicare Maven."
During Medicare Open Enrollment season, you might be shopping for a Part D prescription drug plan, either as part of your private Medicare Advantage program or as a standalone program that you may combine with basic Medicare (Parts A and B, which cover qualifying hospital, physician, outpatient and medical equipment expenses).
There are no blockbuster headlines regarding Medicare Part D drug plans in 2015, says Tricia Neuman, a senior vice president at the Kaiser Family Foundation who heads its Medicare policy work. But there are still plenty of changes to plans to know about.
(MORE: Medicare Open Enrollment: How to Shop Smart)
 
What to Find Out Before You Enroll
More and more drug plans, for example, are linking up with big pharmacy networks, Neuman notes. (Five private Medicare insurers dominate the Part D market: Aetna, CVS Caremark, Express Scripts, Humana and UnitedHealth.) And while people may be able to get lower prices on prescriptions from these networks, they may not be comfortable dealing with mail-order prescriptions.
Likewise, even if networks have physical pharmacies, their locations may not be convenient. Going to a local and trusted but out-of-network pharmacy, meanwhile, could result in much higher prescription prices.
So what's a person to do? Find out about such matters before signing up for a plan.
(MORE: Decoding Pesky Medicare Ads)
Part D plans may move in or out of lots of geographic markets in a new plan year. "We're seeing a pretty significant consolidation," says Christine Harhaj, a senior manager at Avalere Health, which provides health consulting services and studies health insurance plans and trends.
Fewer Plans to Choose From
Plans are similar across different jurisdictions, but insurers make adjustments because of local market conditions, including relationships with local health care providers and competitive factors.
In 2015, there will be 1,001 distinct Part D plans offered in the 34 geographic service areas dictated by Medicare. That's down nearly 7 percent from 1,070 during the 2014 plan year, Harhaj says, but people will be able to pick from 24 to 33 plans wherever they live. New England markets have seen the heaviest plan withdrawals by insurers and will offer the fewest plans in 2015.
Besides having to choose from fewer plans, Medicare recipients will likely also feel the pinch of higher co-pays, says Harhaj, especially as plans transition from flat dollar co-pays to percentage co-insurance payments. That twinge you feel is in your wallet.
(MORE: Mistakes to Avoid Enrolling in Medicare)
Understand the Pricing Tiers
Drug plans may also make lots of changes in the line-up of drugs they offer – called a formulary — and in the charges people have to pay.
Most plans offer four to six different pricing tiers for different drugs, with prices and co-pays rising in higher tiers, which contain the most expensive brand-name drugs. Plans have to cover a variety of medical needs but do not have to offer every drug that does so. And prices can vary among different plans. So it's important to find out how your prescription drugs are covered by the Part D plans available where you live.
Use the Medicare Plan Finder Tool
The fastest way to do this is online, using Medicare's Plan Finder. It is not easy to use, but gets generally high marks from independent experts. Before trying to use this tool, you should first have a list of your prescription medications, including the dosage amounts and frequencies for each drug you take.
If your doctor prescribes a brand name drug, you should also know its generic equivalent (if there is one). Plans generally will require you to take a lower-cost generic if available. You can normally continue taking the brand name version if your doctor prefers it. But you will have to pay more for it. Plans charge more for brand name drugs — often a lot more.
Once you've gathered all this information, you can tackle the Plan Finder. I did, and somehow managed to live to tell the tale. The tool may save you money and help you find the plan that best meets your needs, but you're going to have to work through it to earn those benefits. I walk you through it here.
Who to Call for Help
However, if you are not comfortable doing this on your own, you can call Medicare at 1-800-633-4227 (1-800-MEDICARE); the TTY number is 1-877-486-2048. You also can request free one-on-one Medicare counseling from the State Health Insurance Assistance (SHIP) Program. SHIP offers localized help because Medicare plans and rules vary by locale. There's an online form to locate a nearby counselor.
Many people also use Medigap policies to fill coverage gaps in Medicare. Medigap benefits should, therefore, be considered in evaluating the Medicare drug plan that makes sense to you.
Journalist Philip Moeller, a research fellow at the Sloan Center on Aging & Work at Boston College and co-author of How to Live to 100, will take your Medicare questions. Follow him on Twitter @PhilMoeller or email him at [email protected].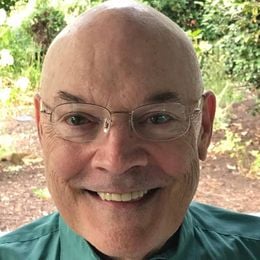 Philip Moeller
authors Simon & Schuster's "Get What's Yours" series of books about Social Security, Medicare and health care. He has written extensively about retirement and aging, most recently for PBS NewsHour, Money and U.S. News & World Report. Email him at

[email protected]

.
Read More