Leaving a Legacy to the Grandkids, One Guitar at a Time
How this grandfather is passing down his musical passion
John Rawson's dedication to playing the guitar is matched only by his love for his grandchildren. The 67-year-old White Bear Lake, Minn. native has discovered a unique way to pass along his zest for music to the youngest members of his family: Walter, 8; George, 6 and Charlotte, 2.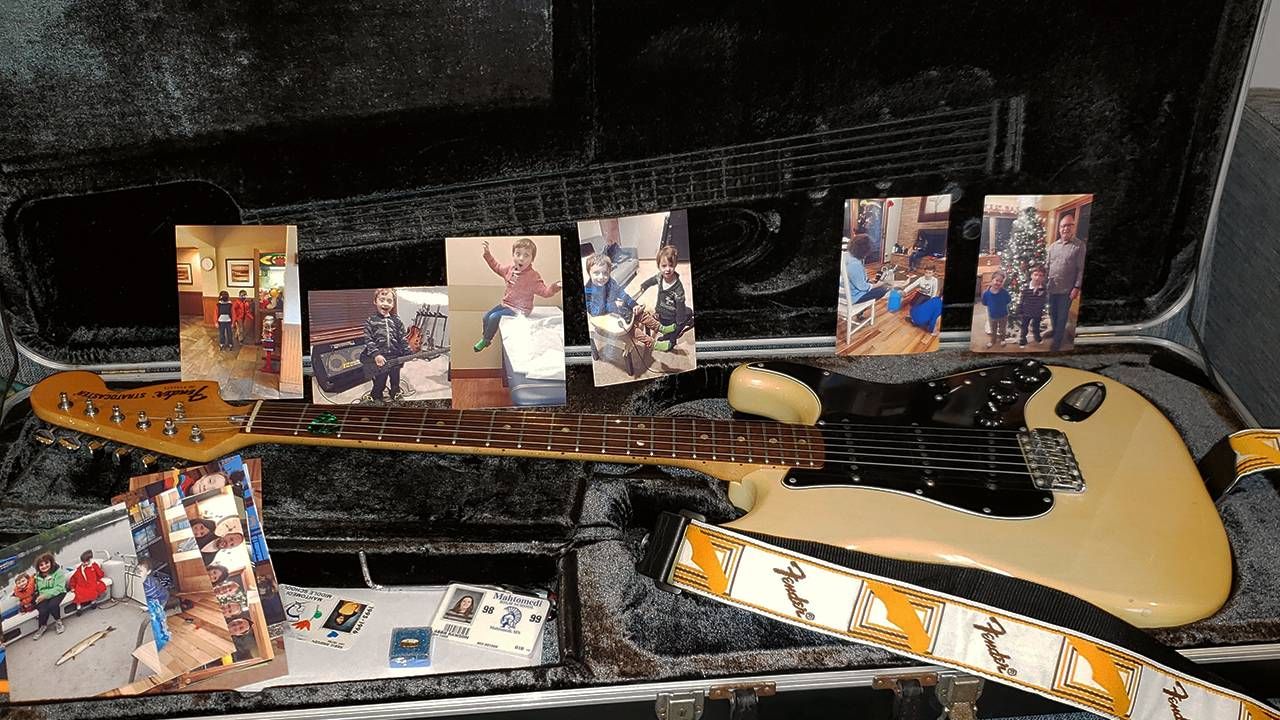 Rawson has spun a rhythmic twist on an inheritance model he learned from his own father.
"I am looking forward to getting them started on guitar lessons so they can make their Grampy — and mother — proud."
"My dad invested $2,000 in bank certificates of deposit for each of his grandkids. When they graduated from high school, he handed over the CD with the hopes that they would use it for furthering their education," he recalls. "I followed my Dad's investing template, only I'm giving each of my grandkids a collector guitar."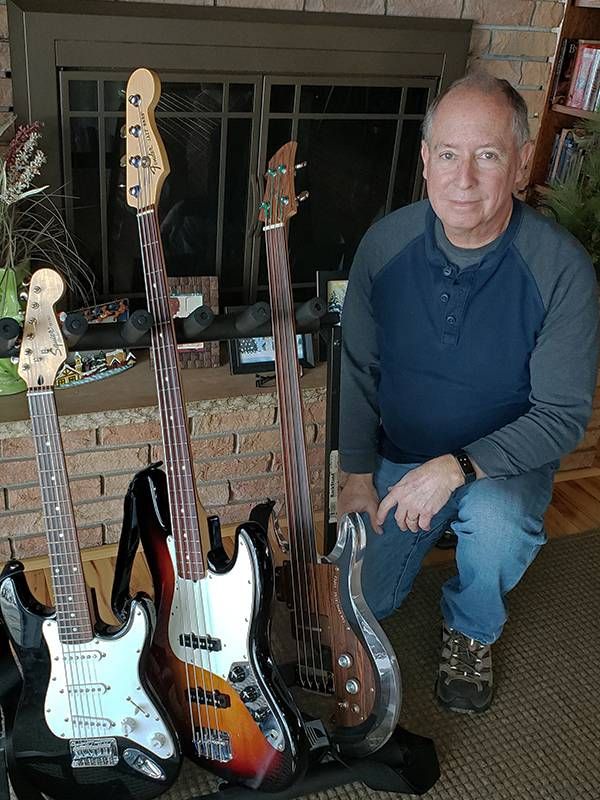 They'll receive the six-string collector guitars to keep when they graduate high school. Rawson bought Walter's 1978 Fender Stratocaster, George's  2013 Gibson Les Paul and Charlotte's 1976 Fender Telecaster specifically for each of them.
Says Charlotte's dad, Dan, of Hugo, Minn.: "I love that our dad is doing this. It is a very creative way to pass on his passion to the next generation and I'm sure Charlotte will appreciate this gift as she gets older. I look forward to the day she can begin learning to play the guitar herself!"
Grampy's Guitar Gifts
Grandpa is a recently retired computer programmer whose affection for music was ignited as a teenager when he played a Gibson EBO in a neighborhood garage band. Rawson's guitar journey continued through college, while working in the computer industry, as he helped his wife Dianne raise two children, and then once his daughter and son started families of their own.
Rawson's early days in rock and roll shifted to playing bass guitar in church bands. Along the way, he nurtured an appreciation for his guitars, as well as for the instruments elevated by rock and roll legends like Jimi Hendrix, Santana and Jimmy Page. His bass-playing favorite: "I've always admired Paul McCartney with his Hofner bass."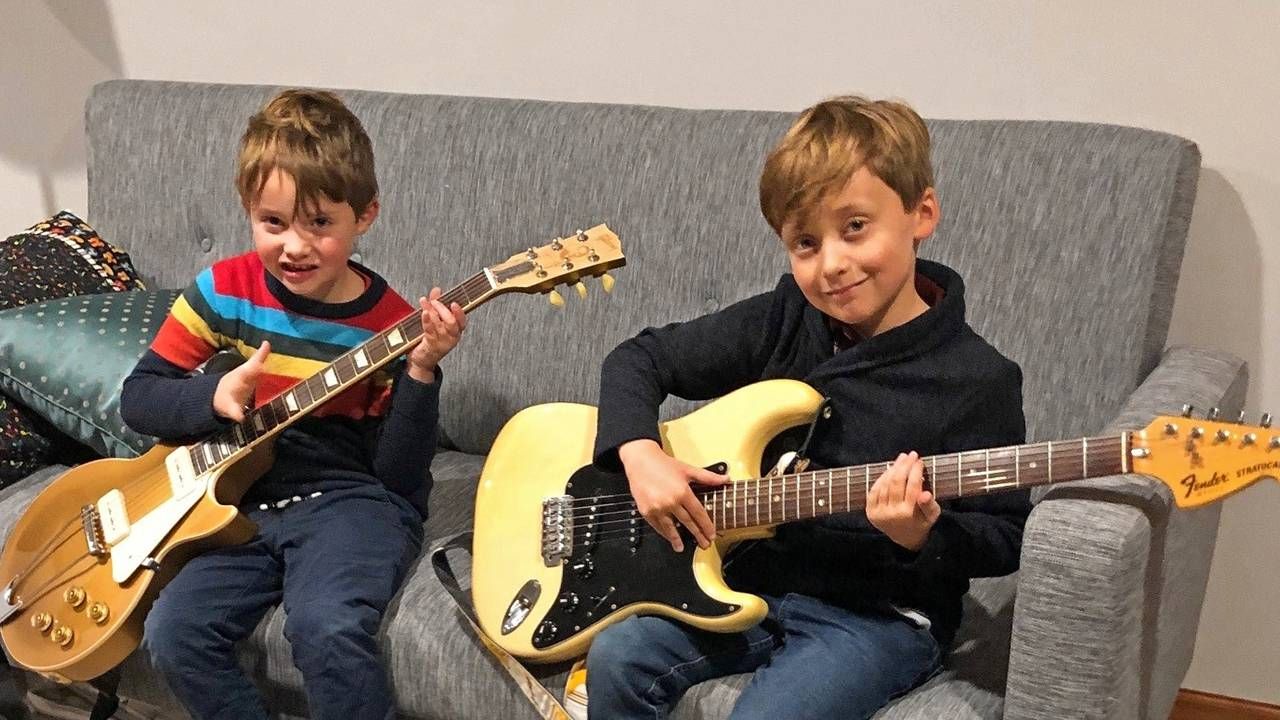 The Fender line of guitars —  examples of two of this grandfather's legacy gifts — has held a special place in Rawson's heart. The Fender Stratocaster was released in 1954 and versions of the guitar were played by rock icons Eric Clapton, Stevie Ray Vaughn and George Harrison.
Rawson thought purchasing a trainer version of a Fender Stratocaster might make playing more appealing for Walter. The guitar's petite size makes fingering the strings easier.
The Fender that Charlotte will inherit is worn, but well-loved. It's the same model Bruce Springsteen often plays in concert.
George's Gibson Les Paul is one of only 400 made and features Les Paul's signature. It mirrors a 1952 original which includes a trapeze tailpiece.
Walter and George's mom, Abbie, who lives in Stillwater, Minn., says: "It is so fun to see my sons show an interest in music. I think it is because I would blast ["The King of Soul" singer-songwriter] Otis Redding into my stomach while they were in my womb."
Walter, she says, has a great sense of rhythm. George has an excellent memory for lyrics.
"I am looking forward to getting them started on guitar lessons so they can make their Grampy — and mother — proud," says Abbie. "What a blessing to have my dad pass on this legacy to them!"
Future Claptons?
Does Rawson believe his grandkids have the makings of a future Clapton?
"I read that a guitarist is patient, dedicated, creative, curious and enthusiastic. If that's the case, then Walter is most creative and George is most curious," Rawson said. And Charlotte — "She is definitely enthusiastic," Rawson's wife Dianne says.
A sentimental journey of photographs of the grandkids accompanies the collector guitars. The pictures chronicle each grandchild from birth to today. Rawson has neatly tucked them inside the guitar cases and the children never tire of perusing these flashbacks of their young lives.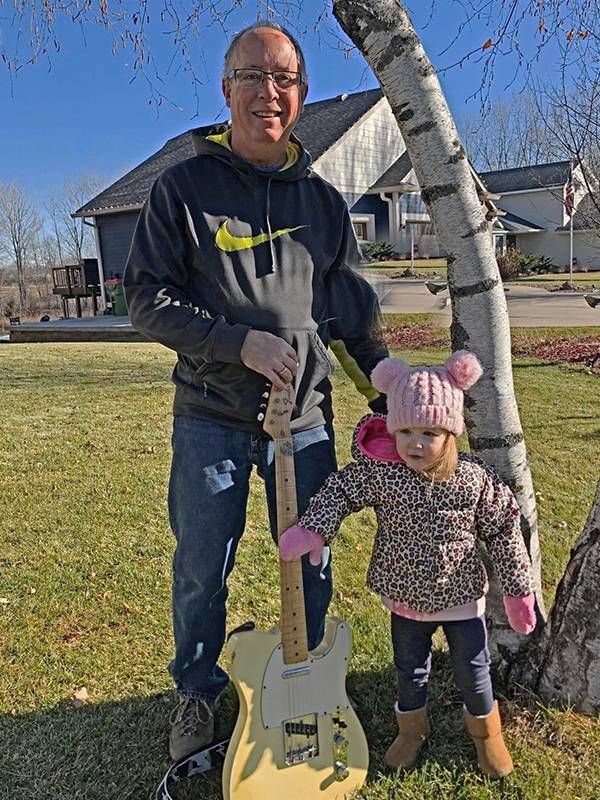 "I would love it if the instruments appreciate in value," says Rawson. "A best-case scenario would be that the kids enjoy receiving a great time-capsule guitar or that the guitar is worth enough to help pay for some college expenses. In any case, they'll know the gift is a token of their grandparents' love for them."
Rawson's fascination with guitars sometimes takes him back into his past.
In his early 20s, he transitioned from rock and roller to church band player because he felt the nightlife was taking its toll. "I sold my beloved Dan Armstrong fretless bass because I wanted a fresh start," Rawson recalls, musing about the see-through body guitar.
But during a 2015 trip to Tucson with his wife, he made a startling discovery at a music store in a shady part of town. "I found a 1971 Dan Armstrong guitar that is the mirror image of the one I sold years ago. For all I know, it's the same guitar," he says. He bought it, of course.
"For now, this guitar is the one I enjoy playing the most," Rawson says. Maybe one day, he adds, he'll turn it over to one of the grandchildren.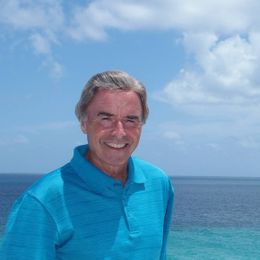 Tim Cotroneo
is a Minneapolis-based freelance writer specializing in travel, business and golf features. He is also the contributing editor of Travel Dreams magazine.
Read More