Lessons on Resilience From LGBTQ Elders
Enduring hardship makes this population masters of perseverance
LGBTQ elders know a lot about resilience. They've simply had to in order to survive — and certainly to live long enough to become elders. Their wisdom offers lessons for anyone who wants to grow older with the strength of resilience or bolster this skill while the pandemic continues to challenge our lives.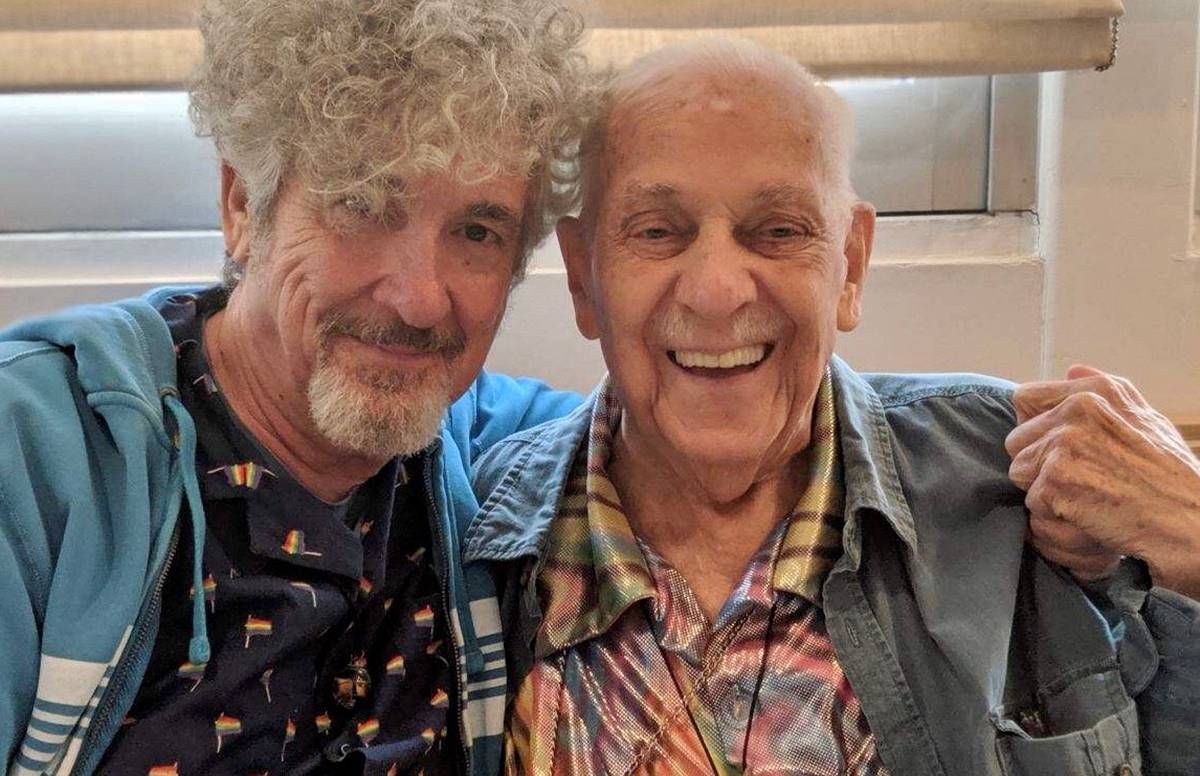 Researchers studying LGBTQ elders find that the unfortunate experience of resisting homophobia and/or transphobia provides the emotional and psychological tools needed to resist ageism. 
"Crisis competence" can make LGBTQ older adults "better positioned to cope with the challenges of aging."
Karen I. Fredriksen Goldsen uses the word "resist" to describe the way LGBTQ older adults push back against stigma. She's a professor of social work at the University of Washington and the principal investigator of the largest ongoing study of LGBTQ elders. 
"Not everyone, but many, resisted the kind of stigma and the obstacles that they faced and tried to create new pathways," she said.
Mark Brennan-Ing, a senior research scientist at the Brookdale Center for Healthy Aging at Hunter College in New York City, said this "crisis competence" can make LGBTQ older adults "better positioned to cope with the challenges of aging."
Another tool for coping is what Brian de Vries, professor emeritus of gerontology at San Francisco State University, calls "perspective-taking." He said LGBTQ people are used to being vigilant about others' responses to them, which leads to empathy and the need, and freedom, for LGBTQ elders to "age on a path of our own creation."
That path begins with coming out. New York City psychologist Harold Kooden, 84, explores in his book "Golden Men: The Power of Gay Midlife" the connection between the dynamics of coming out and the development of skills that can be used to age successfully. 
Kooden writes that aging with resilience — like the coming out experience — is about moving beyond what others want to living the life you want, from isolation to belonging to a community, and developing a sense of hope for a positive future with a feeling of pride.
Defying Expectations
An attitude of defiance has served Robert Mary Clement well throughout his 95 years. 
An ordained priest since 1948 in the American Catholic Church, Clement founded The Church of the Beloved Disciple in 1970 — New York City's first church specifically for LGBTQ people. 
Clement celebrated the first same-sex holy union at the church that July, shortly after the first march commemorating the 1969 Stonewall uprising that launched the modern LGBTQ rights movement.
"I certainly was defiant and caused a number of eyebrows to go up," said Clement, now a resident of the Los Angeles LGBT Center's Triangle Square — a 104-unit apartment complex in Hollywood for low-income elders. 
It helps to frame one's aging experience as a journey of seeking "more."
His persistent attitude has served him well in his older years, especially when dealing with health issues such as having brain surgery at 89. 
"But I am not going to dwell on them," he said. "I'm not feeble. I am still as positive about being gay as I was back then."
Defiance also shaped the life of David Epstein, 70, Clement's husband of one year and friend of 12. A student radical in the 1960s, Epstein defied anyone who tried to put him in the box of expected heterosexuality.
Epstein, too, pushes back against the negative stereotypes about people his age: "It's a choice about how we present ourselves," said Epstein, clear about his own choice. "I am not going to be that kind of old person, the one who sits down and lists his aches and pains," he said.
'Resilience Makes Communities'
Community comes up often in conversations with LGBTQ elders and those who serve them. 
Karen Skultety, executive director of San Francisco's Openhouse, said, "resilience makes communities."
Everything Openhouse does in managing 104 low-income apartments for LGBTQ residents and offering wellness, transportation and community engagement programs grows out of its commitment to supporting LGBTQ and other elders' resilience. 
"We believe that the power of resilience makes communities stronger, better, more powerful and richer," Skultety said.
Resisting internalized ageism is a "hard row to hoe," said Imani Woody, founder of Mary's House in Washington, D.C. and one of Next Avenue's 2019 Influencers in Aging. 
Mary's House — a renovated and expanded version of the house Woody grew up in — is the first of what she envisions will become a nationwide network of affordable independent living communities for LGBTQ elders of color. 
Woody explains that Black people know a thing or two about resilience.
"People of African descent have endured enslavement, inferior legal standing in the Constitution, lynching, Jim Crow and systemic racism," Woody said. "Each generation has been told, 'Your ancestors are from Africa, where they were kings and queens, healers, and craftspeople. You are enough.'"
What we tell ourselves about our own aging matters, too.
"There is a vocabulary of happy aging," said English professor emeritus Frank Galassi, 82. Galassi still teaches, currently a Zoom class for the Los Angeles LGBT Center on LGBTQ history. 
He said it helps to frame one's aging experience as a journey of seeking "more" — such as more wisdom, kindness, fellowship or service to others — rather than simply becoming older.
"I use [those words] mentally on a day-to-day basis," he said.
Galassi laughs recalling an incident that underscored how even words that should signify honor and respect can be used to demean an older person when coming from a place of ageism — and the humor that helps to bat them away. 
"It ain't easy being surrounded by millennials in West Hollywood," said Galassi. "I had the experience a few months ago — going up the street by a group of gay white men in their thirties. I heard one of them say, 'Let grandpa go by.' So as I passed, I said, 'Stay well, my grandchildren.'" 
He added, "You've got to laugh."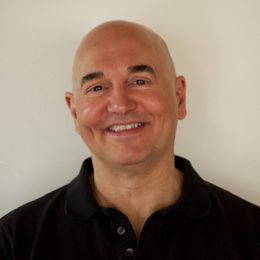 John-Manuel Andriote
has reported on HIV/AIDS as a journalist since 1986. He has been open about his own 2005 HIV diagnosis since coming out publicly about it in a first-person story for The Washington Post. Andriote's most recent book is Stonewall Strong: Gay Men's Heroic Fight for Resilience, Good Health, and a Strong Community, a "bookend" for his award-winning history Victory Deferred: How AIDS Changed Gay Life in America. Andriote mines his and other gay men's experiences for insights on resilience in conference and university talks and in his Stonewall Strong blog for Psychology Today.
Read More