Why Life Gets Better After 50
A chat with Jonathan Rauch, author of 'The Happiness Curve'
The midlife doldrums are real. But fear not; they don't last forever. Take it from Jonathan Rauch, a journalist and author who has systematically studied every bit of research on happiness across the life course. The results of his quest are the subject of his smart new book, The Happiness Curve, Why Life Gets Better After 50.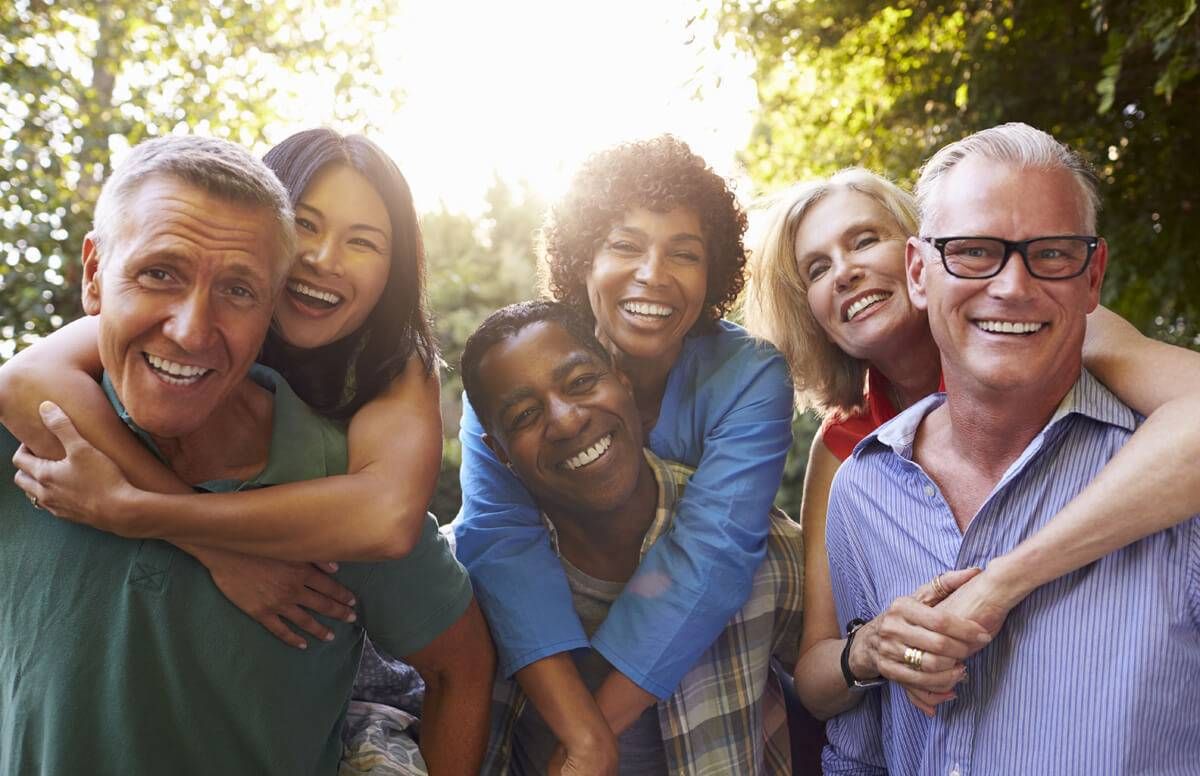 Rauch, who is about to turn 58, was sparked on his journey by something that overcame him in his 40s — a general sense of malaise that didn't match the positive place he was in his life as a successful writer, with a generally satisfying life. In his book, he refers to "an accumulated drizzle of disappointment which can become self-sustaining but is quite unlike clinical depression or anxiety."
Investigating the Midlife Malaise
Rauch didn't feel he needed medical attention, yet the malaise nagged at him. And as he looked at his peer group, he noticed a lot of others dealing with the same feeling. So he decided to investigate the reason behind this seemingly ubiquitous dip. And that's when Rauch, now a senior fellow at The Brookings Institution and a contributing editor of The Atlantic, discovered what psychologists call the "U-shaped happiness curve" — the idea that youth and old age are times of relative happiness, but there is a big drop in happiness at midlife before a turnaround that generally kicks in at around 50.
For his book, Rauch reviewed life satisfaction data by decade from nearly 300 people who responded to his questionnaire and interviewed experts connected to the research he studied. He interweaves all of this with personal, relatable anecdotes from everyday people and his own life.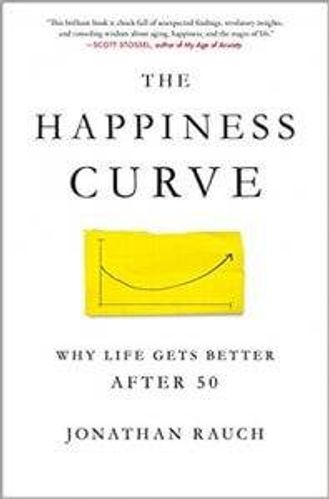 Hopeful About The 'Happiness Curve'
Even for me, a hard-wired optimist who's 51 and not too worried about getting older, I found myself feeling surprisingly hopeful that good times lie ahead after reading The Happiness Curve and then talking with Rauch about it. The secret to these happier years, Rauch learned, is that we tend to shift away from competition and ambition and towards connection and compassion.
Rauch has become convinced that you don't need to go it alone to navigate this part of life. He's an evangelist for "institutions and social norms that ease the way," like the encore transition programs sprouting up at universities and through organizations like the Transition Network, a group for women over 50 thinking about what's next. (Full disclosure: I'm a VP at Encore.org, the nonprofit which serves as an innovation hub for these kinds of programs.)
A Chat With 'Happiness Curve' Author Jonathan Rauch
Here's a condensed version of my conversation with Rauch about why life gets better after 50:
Marci Alboher: Struggling through the midlife doldrums sounds like a first-world problem. What do you say to that?
Jonathan Rauch: It seems to be a universal problem, for men and women, for rich and poor, at every education level, even in primates. It doesn't happen to every individual. The U-curve isn't the curve of any particular life, so what any individual feels will depend on what else is going on in your life.
But it's that undercurrent that's pretty universal. And it's found in huge data sets in countries all over the world with diverse cultures. And this tendency seems to be a fundamental finding about human nature.
You talk about the idea that we are bad forecasters of how we'll feel in the future and that seems like it might explain why old age can be a lot harder for those caring for an elderly person than the elderly person herself. Do you feel different about the idea of very old age than you did before writing this book?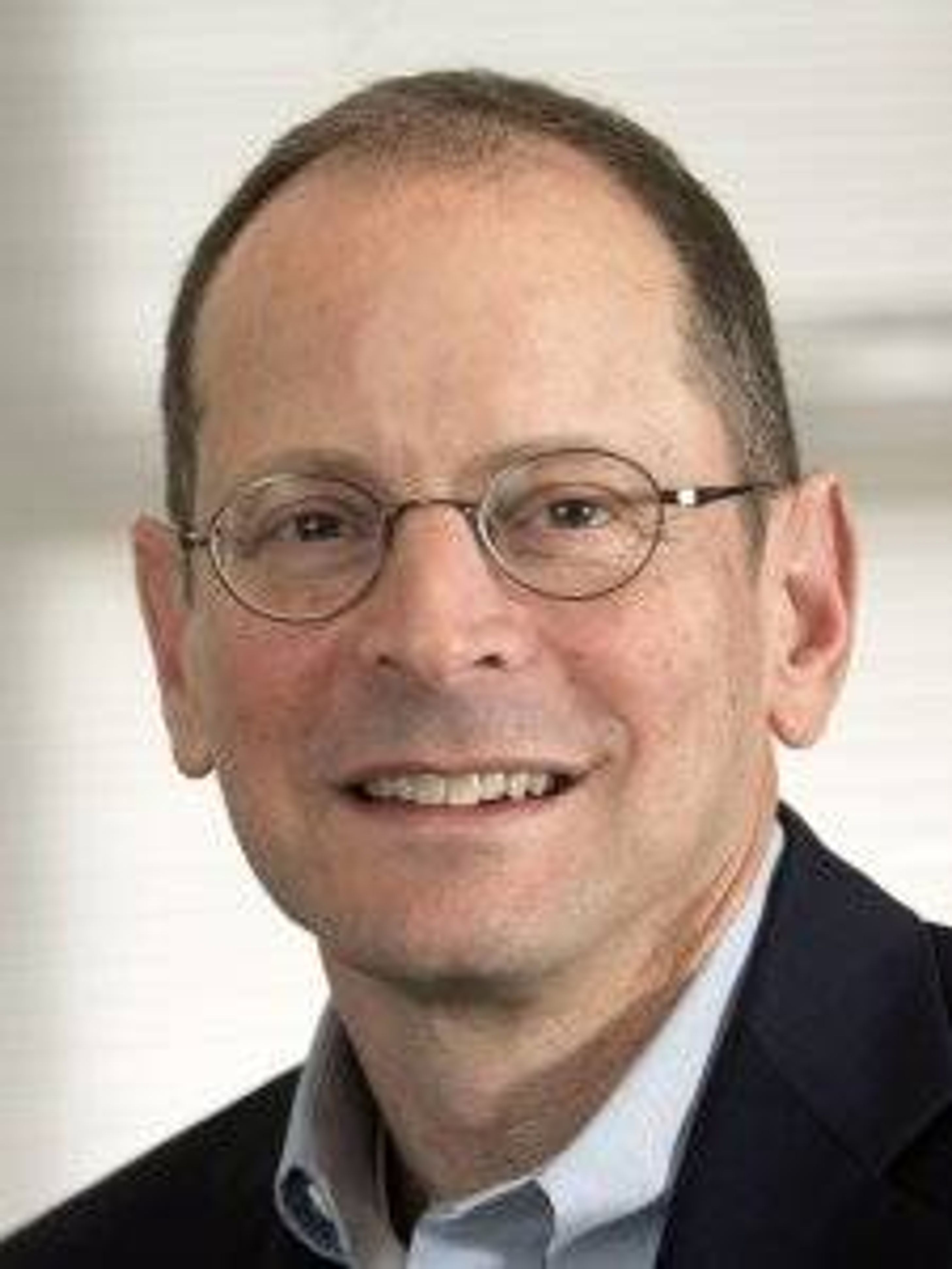 My father used to say old age isn't for sissies and he dreaded it. But this book brought wonderful good news and personal relief at several levels — knowing that there is nothing wrong or unhealthy with feeling dissatisfaction, regret and disappointment at midlife. And another even greater sense of relief is knowing that so much emotional reward lies ahead in life.
Most people think that by my age now, the best part of life is over. But finding this research opens a whole new world. I feel like Balboa coming over the hill and seeing the Pacific Ocean.
I love the idea of hitting an age when values shift toward connection and community. Can you talk about the potential this represents?
It's huge, of course, and everything I'm about to say you know, as Marc Freedman [CEO and president of Encore.org] is the best thinker out there on this subject! We've got this wonderful gift that no earlier generation has ever had — an additional 15 to 20 years of life in the most emotionally rewarding, pro-social part of life.
Capable healthy people are entering this stage and looking for ways to give back, looking for opportunities to mentor others, to contribute. This is a fantastic human windfall that's coming our way. The challenge of course is the challenge Encore.org is trying to meet: how do we capitalize on this?
Now that we are living and working longer, do you think the competition and ambition carries on a bit longer? Does that explain why so many older people are holding onto powerful positions?
I can certainly say as a baby boomer that I wish my generation could all get out of politics and disappear right now. We've already done enough damage.
It's important to remember we're talking about a mix of different humans. Of course, you have all these people in upper echelons either wanting, or being begged, to stay in those positions. At the very top levels, we're talking about some very different factors.
But there's a tendency for the nature of our ambitions to shift. We can get more interested in committing to deep relationships and ways to deepen our lives and less interested in ticking all the boxes.
If there's one thing I saw in my questionnaires from people in their 70s and 80s, it's: 'I'm so happy that I'm done with ticking all the boxes.'
We're not talking about turning into couch potatoes, we're talking about shift of ambition toward a different grid.
How does the happiness curve affect how older people respond to outside stressors and serious problems in the world? Is there a risk that we may tune out as we age?
I didn't see anything like that. The evidence I saw — findings of psychologists like Laura Carstensen [of the Stanford Center on Longevity] — doesn't show that older people are desensitized to bad news or stimuli or that they are emotionally numb. What it does suggest is that they are better at managing those emotional storms. They may be as severe, but they are less long-lasting and better controlled. It's more like a modulation.
Now that you understand the u-shaped curve of happiness, how are you living or thinking differently?
I'm in the category of people who's still figuring that out. I'm thinking more about how to use my remaining professional years. I find myself thinking on how to focus my time on the work I think is most important. I'm worrying less about the work that might make more money or seem more glamorous. I'd be kidding if I said I've figured it out.