Life in the Hive: A Multigenerational Experiment at Home
How designer Lisa Cini helped all family members thrive, not just survive
When Lisa Cini first began implementing what she calls "our 4-Gen Social Experiment" in her Columbus, Ohio home, she "knew in her heart of hearts" that it would work, she said. This was because those participating in the multigenerational experiment were the people closest to her heart: her husband Greg, children Jacob and Adellina, her parents John and Elizabeth Miller, who are in their 70s, and Gerline Lilly, her maternal grandmother, 96, who has dementia.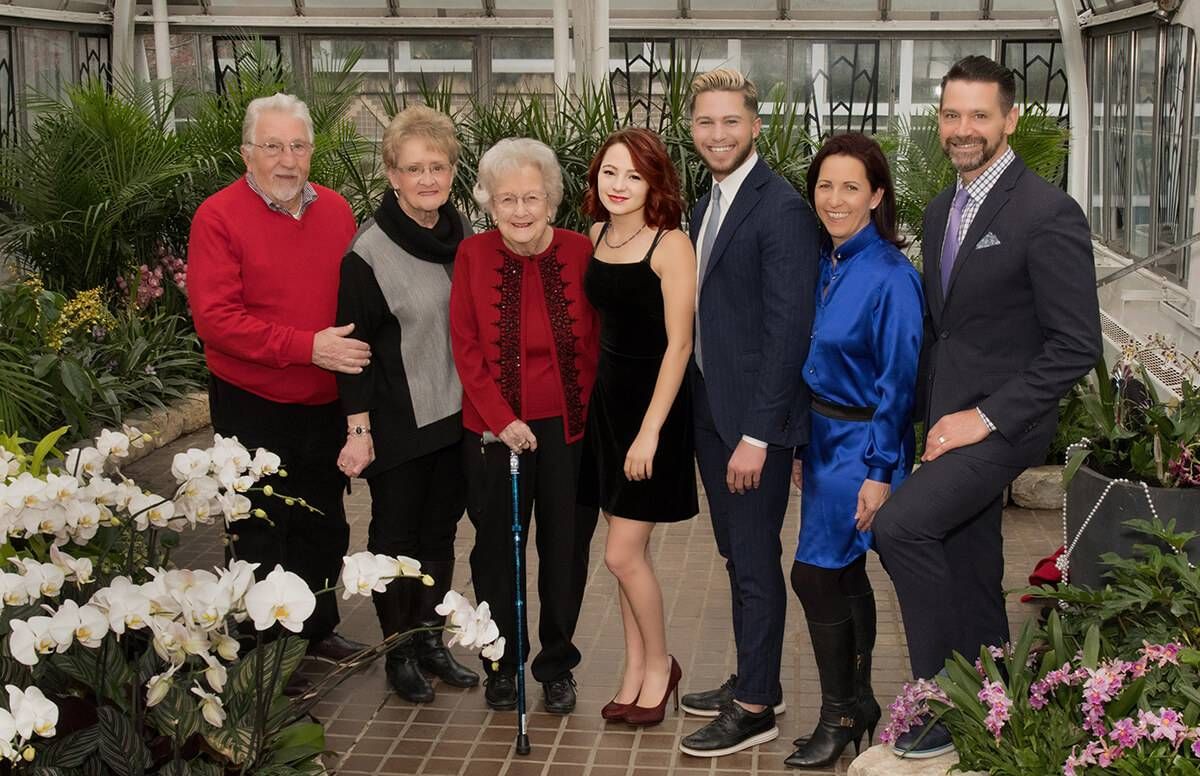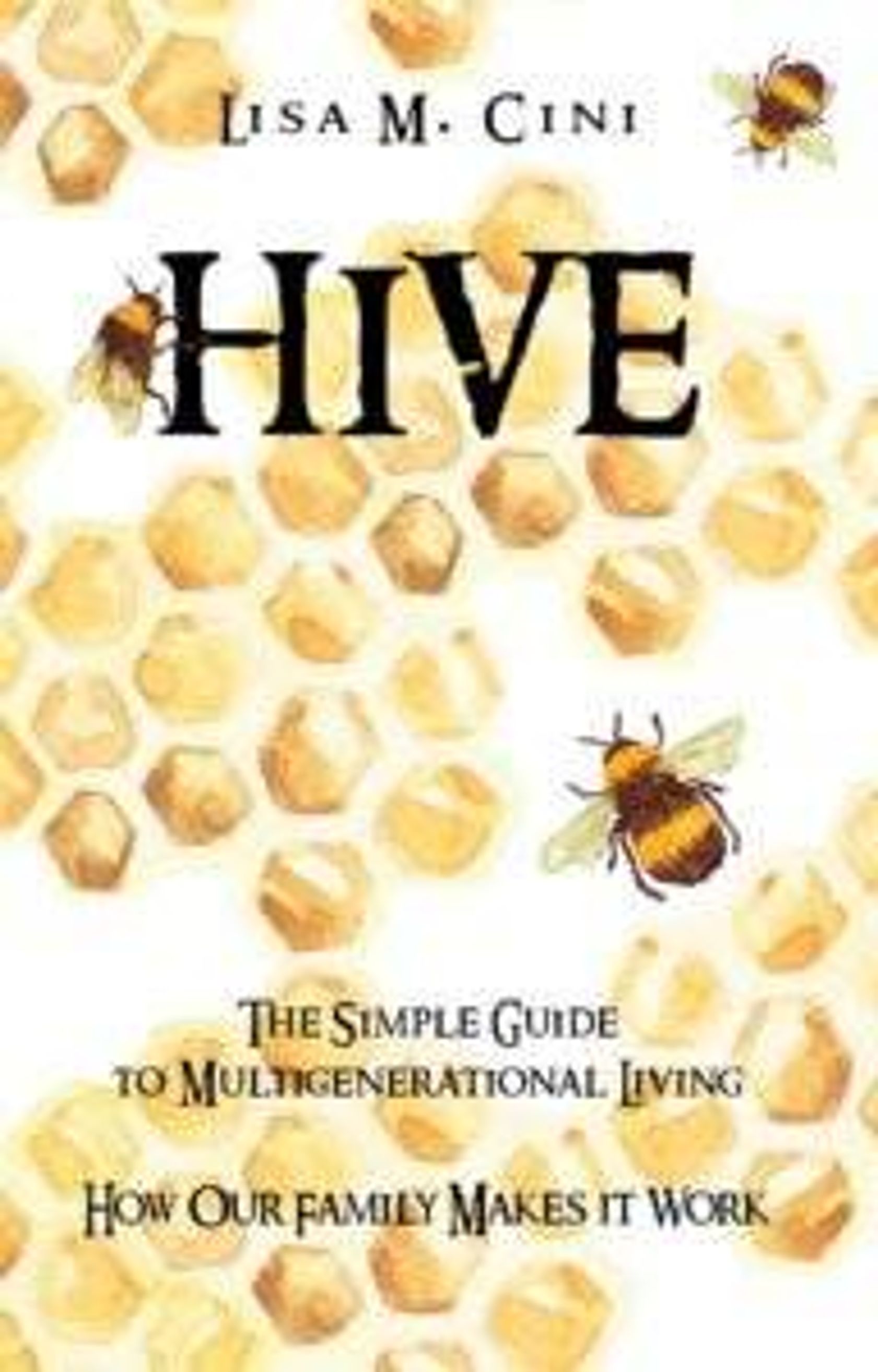 Since August 2014, Cini and her family have been living together in a home where the four generations not only survive, but thrive. The founder and CEO of Mosaic Design Studio, Cini is a noted expert on dementia and Alzheimer's design for senior living residences. Having worked in the field for more than 25 years, she brought her professional expertise to the family renovation project.
In her new book: Hive: The Simple Guide to Multigenerational Living,  Cini offers specific details of the living arrangement, including floor plans for the bedrooms and living areas belonging to her grandmother, to her parents and to common areas on both levels of the two-story residence.
She also reflects on how the layout of the home allows family members to regularly engage with one another, strengthening the bonds of their relationships. "I really believe that life is best lived when people are connected and supported. And in our family, we are all learning as we're living," said Cini.
The Concept of LOVE
While relying on her design background, Cini also took her ideas one step further.
"The concept of LOVE — Light, Optimize, Visual and Ease — was something I came up with as I was renovating our home. Everything I did was filtered through those four elements," said Cini.
The strategy particularly came into play in the design of her grandmother's apartment. "You increase independence and dignity. You are allowing the person suffering from Alzheimer's/dementia to be their best at that moment in time, plus it gives you the opportunity to adapt as their needs change," Cini said.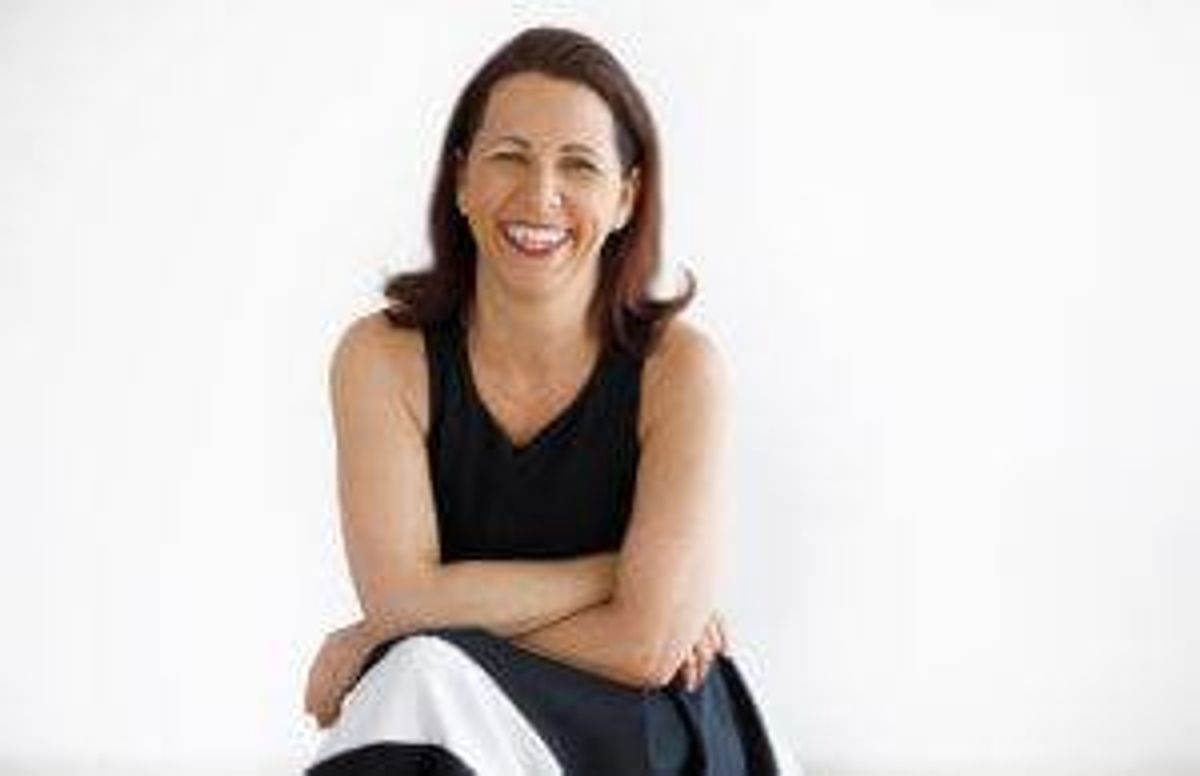 For example, Cini writes of the steps she took to optimize the space in Gerline's bedroom, which included pushing her bed directly up against the wall to the left, making room for her nightstand and dresser on the right: "The idea behind my design is simple: if I'm decreasing the choices she has to make, I'm increasing her chances of her making the right ones."
And since Gerline will only have the option to get in and out of bed on one side, Cini said, her grandma will build muscle memory (not mental memory, which she can no longer do), so that the actions become automatic. This result highlights "ease" in the LOVE concept.
Another design feature of the home is "Grandma's Circuit," a path Gerline can take throughout the home without having to make a decision about which way to go to get to a particular room. That eases her stress level. "You're also allowing them to keep their independence up, by not having to call or ask for help," Cini said. "She's taking in the sights and sounds of the house, the family and life, and that makes her happy—and us, too."
The Millers live in a second-floor suite which includes a bedroom, den, private bathroom and private exterior patio. In designing their section of the home, Cini also employed the LOVE principle. "My mom and dad have each had both knees replaced and they were very concerned about the stairs," said Cini, adding that just before the couple moved in, she found them measuring not only the height of the stairs, but counting them, concerned that the five steps would be too much to navigate on a regular basis.
"I wanted my parents to be able to operate in the best way they could; I told them we could make changes as we went along, but asked them to humor me [about the steps]," Cini said with a laugh. "And now, my parents are actually in better shape than they were four years ago."
Strengthening Family Bonds
Design features aside, Cini said it's the quality of the family relationships which have made the 4-Gen Social Experiment such a fruitful one.
Whether the family is sitting down together in the dining room for meals or sharing time in the community living room, the goal of engaging Cini's grandmother in daily life is met. The living room also includes some of her cherished items, including a family Bible, furniture from her home, and an upright piano, which she loves to hear played.
While Jacob and Adellina are both in college now, their visits home make Cini's grandmother "light up like a teenager …  she thinks both of them walk on water."  When they leave, Cini always reminds them to take a moment to say good-bye to Grandma since she might not be there the next time they come back.
"That is not me being morbid," Cini writes in her book. "It's me asking them to make a mental note that reminds them to take a pause: 'Your life is moving so fast, slow it down and have a moment that's about her,  because her life is not going fast, hers is going slower and slower.'"
While Cini said the benefits of multigenerational living outweigh the challenges (topics such as privacy, storage and room temperature are all addressed in her book), she compares this phase of family life to "driving a minivan instead of an Audi," in terms of the utilitarian and communal living arrangement they share. She explains: "The house is serving its purpose, and I wouldn't change it because it's working so well for everybody. But I know the day will come when it will be time for that Audi."
The book's title, Hive, is also a nod to another aspect of the family's life. Greg maintains a beehive (which is already producing honey) that's visible outside the windows of the family room so Gerline can keep an eye on the action. On Saturdays, after Greg returns from a weekly beekeeping class, the two of them spend time talking about their mutual fascination with the bees.
Cini is also inspired by the bees, writing "they each have a purpose in the hive and they work together to make sure the hive is successful. They sacrifice for each other, but that's their strength." It's also the strength of Cini's 4-Gen Social Experiment.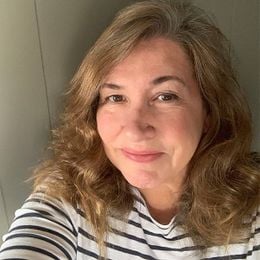 Julie Pfitzinger
is the managing editor for Next Avenue and senior editor for lifestyle coverage. Her journalism career has included feature writing for the Star-Tribune, as well as several local parenting and lifestyle publications, all in the Twin Cities area. Julie also served as managing editor for nine local community lifestyle magazines. She joined Next Avenue in October 2017. Reach her by email at [email protected].
Read More