Lessons from a Fish Sauce Entrepreneur
At an age when most people are preparing to retire, this former refugee is hard at work on launching his third career
Cuong Pham was on the Vietnamese island of Phu Quoc in 2020 when the U.S. State Department warned travelers about the growing threat of COVID-19. It advised Americans overseas to come home "unless they are prepared to remain abroad for an indefinite period."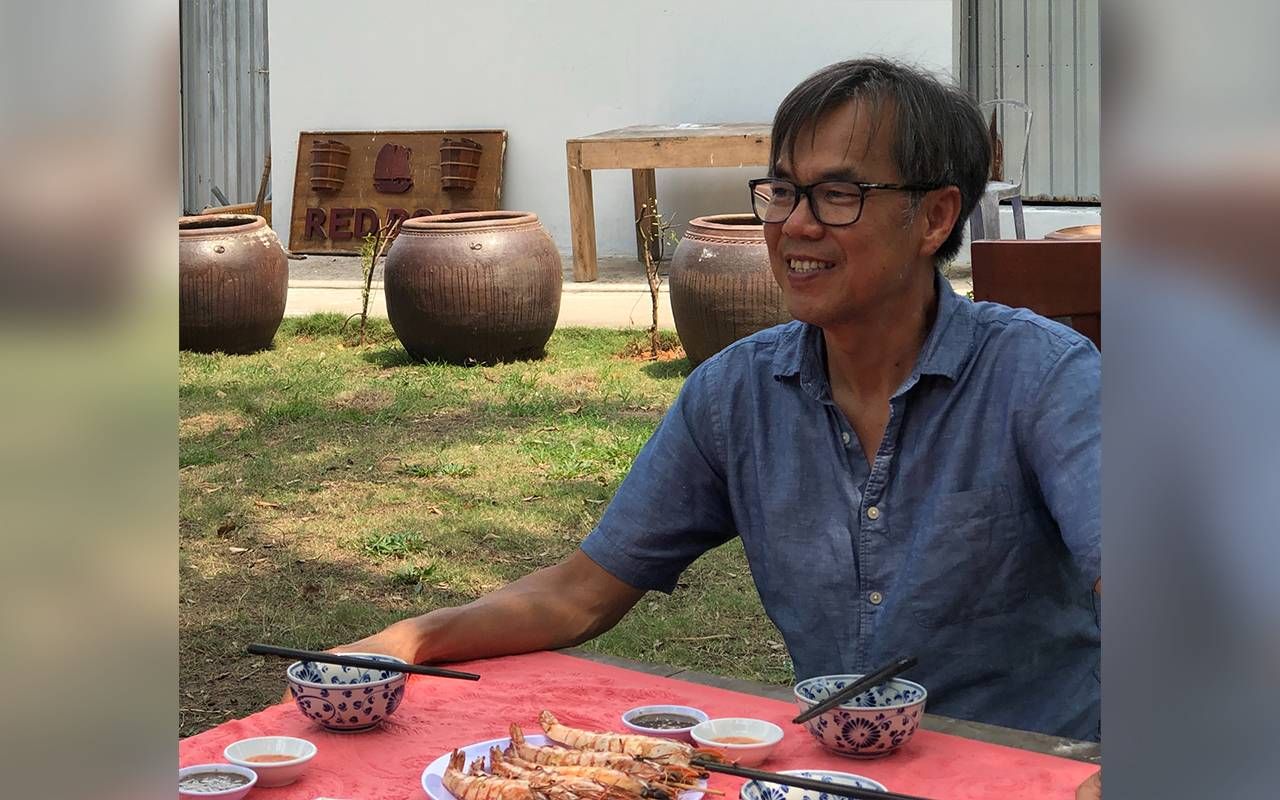 On April 1, Pham took the last flight out of Saigon, which is now called Ho Chi Minh City. "It reminded me of 1975 all over again," he said, referring to the fall of his birthplace to the communists at the end of the Vietnam War.
By 1979, things had worsened so much that the family felt there was no choice but to flee.
Six weeks before the world shut down, Pham and I had met in Phu Quoc to talk about fish sauce. As an avid cook who uses this ingredient, I was eager to write about Pham, who fled Vietnam as a refugee, settled in California and became an Apple engineer and eventually returned to his native country to start a premium fish sauce company.
His company's signature product, Red Boat Fish Sauce, is sold at Whole Foods, Costco and many other stores. Pham has a home in Northern California but is often found in Phu Quoc, overseeing production of Red Boat. My husband and I caught up with him on the island, where he agreed to share his improbable life story.
A Father's Fidelity
Seated at a table fashioned from an old tree root, Pham told us that his father had worked for the U.S. Agency for International Development — an entity that played both civilian and counterinsurgency roles — and when Saigon fell, the American Embassy offered to evacuate the family. His father declined the offer because the oldest of his six children was in the South Vietnamese Army and not eligible.
By 1979, things had worsened so much that the family felt there was no choice but to flee, Pham said. Relatives arranged to do that by joining a large group of other Vietnamese on a fishing boat headed for freedom. The family was to board gradually, so as not to attract attention. Pham, then 20, was to go first.
After he boarded, his cousin, who was supposed to pilot the boat, was caught and, unbeknownst to Pham, all other family members abandoned this escape plan. When departure time came and none of his relatives had shown up, he made the agonizing decision to leave without them.
Fearing for His Life
After three terrifying weeks at sea, with not enough food and the unrelenting threat of attack by pirates, the jam-packed boat reached Malaysia. Pham spent nine months at the United Nations-run Pulau Bidong refugee camp before he was allowed to go to the U.S.
It would be more than 10 years before, bit by bit, the family was reunited. His grandmother and one sister, who escaped in 1984, died at sea. Pham returned to Vietnam five years later to process the paperwork for his mother and another sister to legally immigrate to the U.S. They arrived in 1990.
By then Pham had earned a degree in management information systems at San Jose State. He was also married — to a young woman named Ann who he'd eyed at the refugee camp, and subsequently met in California. They were among the nearly two million people to escape Vietnam after the war.
Pham joined Apple in 1984 — the same year the scrappy startup launched the Macintosh computer. Pham worked as an IT engineer, responsible for backend systems that support sales, finance and inventory.
Product Superiority is King
Lessons learned during his 20 years at Apple have carried over to the fish sauce business. Perhaps most significantly: People will pay more for a superior product.
Pham brought back a bottle of the island's fish sauce as a gift for his mother; she wept at the memory of cooking with the condiment, which was supplied by relatives from Phu Quoc.
The production of Red Boat starts with wild black anchovies from the Gulf of Thailand. The area's water, algae, coral and current all contribute to their flavor — what the French call terroir. The combination of factors has made Phu Quoc famous for its umami-rich fish sauce for centuries.
Pham first visited the island in 2005, arriving on a ferry from the mainland and staying at a beach shack. The intense umami of the local fish sauce made him realize what he had missed when trying to replicate his mother's recipes in the U.S.
Pham brought back a bottle of the island's fish sauce as a gift for his mother; she wept at the memory of cooking with the condiment, which was supplied by relatives from Phu Quoc.
Starting Small
Soon after that trip, Pham invested in a fish sauce business on Phu Quoc run by a local couple. It had 16 fermentation barrels and was typical of the small factories on the island: The husband was a fisher, and the wife made sauce.
When the couple left the business about six months later, Pham took over, adding about 70 more barrels bought from another company that was shutting down.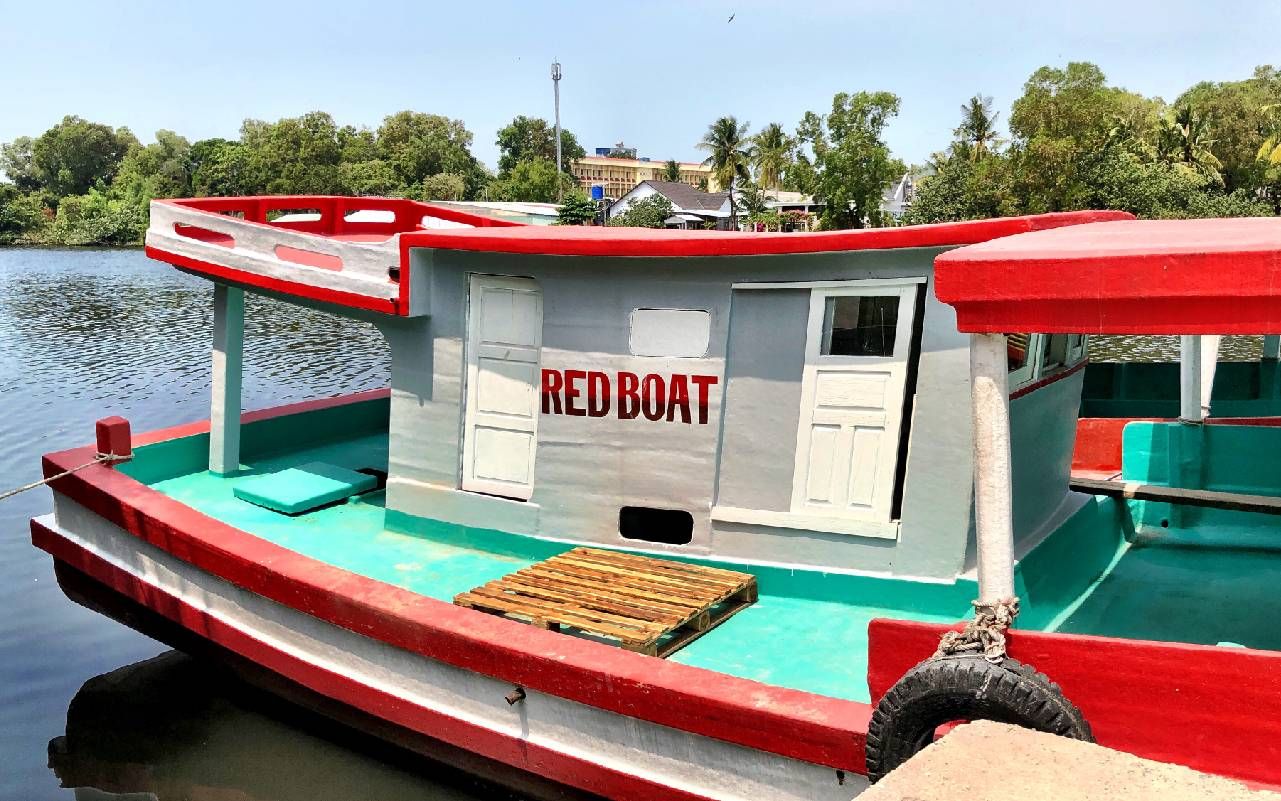 Pham continued working in the tech world as a solutions architect for three years while shuttling between California and Phu Quoc and trying to perfect the product. He experimented with different grades and quantities of salt in the fermentation process and learned to hire his own fishers rather than buy anchovies in the market.
Dare to Be Different
Once he was happy with the results, Pham shipped jugs of sauce to California, loaded them into his SUV and logged 25,000 miles driving around the state to market the product. His goal was to convince supermarkets and distributors that his artisanal fish sauce was worth $7 a bottle — twice the price of mass-produced, additive-laden competitors.
"You have to be able to tell consumers what makes a difference," Pham said, recalling another lesson he learned at Apple. Chefs were quickly persuaded and became his most important allies in promoting his brand, but retailers initially weren't interested. He said he even "failed miserably" in the Asian market, where his product was considered too expensive.
Unable to get distribution, Pham sold sauce online. On a good day he might get 10 orders.
The turning point came in 2011, when Florence Fabricant wrote a brief article about it in The New York Times. The company, recently relaunched with the Red Boat brand name and twin-sailed fishing boat logo, registered 400 orders in one day. "All the distributors who told me to go away started calling me," Pham said. He devoted himself fulltime to the fish sauce business a year later.
The first step in making this artisanal fish sauce takes place on the boat, where live anchovies are dumped from the net, onto the deck, and raw sea salt is raked through them.
By the time we met, he had recruited his three children to join him. Tracy, the older daughter, is in charge of sales and finance. Kevin handles production. Tiffany, the youngest, manages marketing and food safety compliance.
The company produces about 500,000 liters per year, all of it for export. Red Boat ships the sauce to the U.S. in drums and bottles it in Hayward, California.
Sweat the Details
The first step in making this artisanal fish sauce takes place on the boat, where live anchovies are dumped from the net, onto the deck, and raw sea salt is raked through them. The salt breaks down the fish flesh and draws out the enzyme in the fish belly that's important for fermentation.
Most other fish sauce is fermented in concrete vats, but Red Boat adds to the terroir by using 10-foot-tall barrels made by a local craftsman from several types of indigenous wood.
On the day we visited the tin-roofed barrel house, which contains 190 of them, the temperature inside was 96.8 degrees, which Pham said was "on the cool side." The temperature, which they don't regulate, is also part of the terroir, and may differ among barrels, depending on which get direct sun. To achieve consistency, they blend from various barrels.
Each barrel holds between 12 and 13 tons of salted anchovies, plus a layer of salt. As the fish flesh turns to liquid, the bones and other waste drop to the bottom. Salt is stored separately — they use 1,000 tons of it per year.
Show, Don't Tell
When the time came to taste the product, barrel house manager Tran Thi Anh Hong, who is responsible for quality control, opened spigots on the barrels to fill bowls with sauce at different stages of the 12-month fermentation process.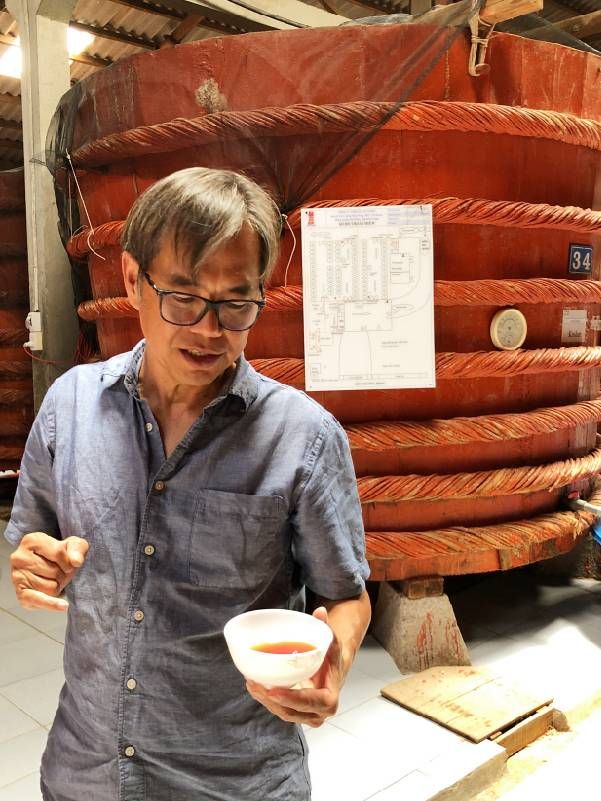 After three months, it is thin and caramel colored; tastes sweet and salty; but smells harshly fishy. At six months, it is redder in color, and tastes mellower. By nine months there are bubbles — a sign of fermentation. Two months later, it coats the sides of the bowl. "Look at the viscosity," said Pham, admiring the liquid. "That's a sign of protein."
Protein correlates with the level of nitrogen the fish emit as they decompose. The 40°N on the Red Boat bottle indicates 40 grams of soluble nitrogen per liter, which is a high concentration, contributing to a deep umami flavor.
No one spoke of COVID-19 that day, but soon it would upend Pham's world.
A Cookbook Honoring Mom
Before leaving Vietnam in 2020, he spent six days working on a photoshoot for "The Red Boat Fish Sauce Cook Book." It was co-authored with Tien Nguyen, a writer, and Diep Tran, a former restaurateur who is Red Boat's recipe and development chef. Pham's attention to detail, from narrative to prop styling, is reminiscent of Steve Jobs' emphasis on how Apple products were packaged.
The book pays homage to Pham's mother, who died in 2012. Trained as a French chef, she worked as a grade-school teacher when Pham was growing up in Saigon.
Among the book's many recipes are 50 adapted from a notebook that she carried with her when she immigrated. (Several other volumes have been lost to time and turbulence.) Testing took place during the worst of the pandemic, "when everyone else was cooking," Pham said.
Coping With COVID
Unable to travel to Vietnam for a year and a half, Pham relied on his crew in Phu Quoc to run the operation, while he wrestled with pandemic-related logistical issues. When the price of shipping increased, from $2,000 per container to $15,000, Red Boat absorbed some of the costs, Pham told me when we recently caught up by phone.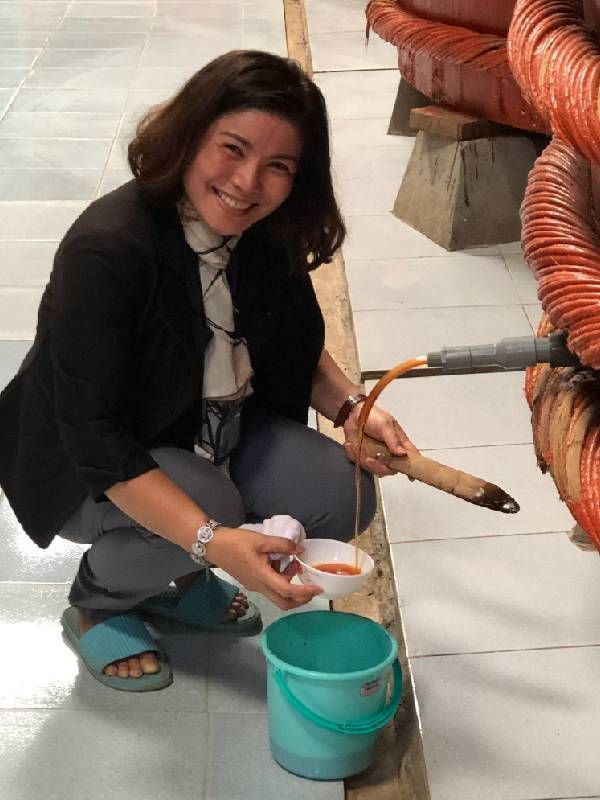 Transit, which previously took about one month, slowed to five or six due to logjams in various ports through which the product needed to pass: Yantian, Guangdong, Ningbo and Shanghai in China, and Long Beach and Oakland in California.
When shipping issues eased, demand declined; by then people who had been sheltering at home to avoid COVID were getting out of the house and cooking less. Revenue dropped by half. Though shipping costs have roughly returned to pre-pandemic levels, consumer spending is still down, Pham said.
Keep Evolving
With his 65th birthday approaching in October, Pham is contemplating a "lifestyle change for retirement." In 2021, during the pandemic, he bought 20 acres of land in Napa, California. He plans to start producing wine on nine acres of it.
While awaiting a permit to plant his own cabernet sauvignon grapes, he bought enough of them last August from a vineyard downhill for the first press of a company he plans to call Doi Da. The name means rocky hill in Vietnamese and, in true fashion, Pham already has a label design.
He is confident his success making fish sauce will transfer to making wine. "Wine is like fish sauce — terroir-related," he said. "You don't make good wine from bad grapes, and you don't make good fish sauce with bad fish."
His children, still immersed in the fish sauce business, have asked "'Why are you doing this?'" he said.
Pham replies: "Ten years ago, they asked me the same question."