Welcome to Life's Next Chapter: Stage X
Why we need a name, and attitude, change for what follows middle age
I recently wrote a column for USA TODAY about the need to find a name for the life stage between middle age and old age. As a placeholder, I used "Stage X."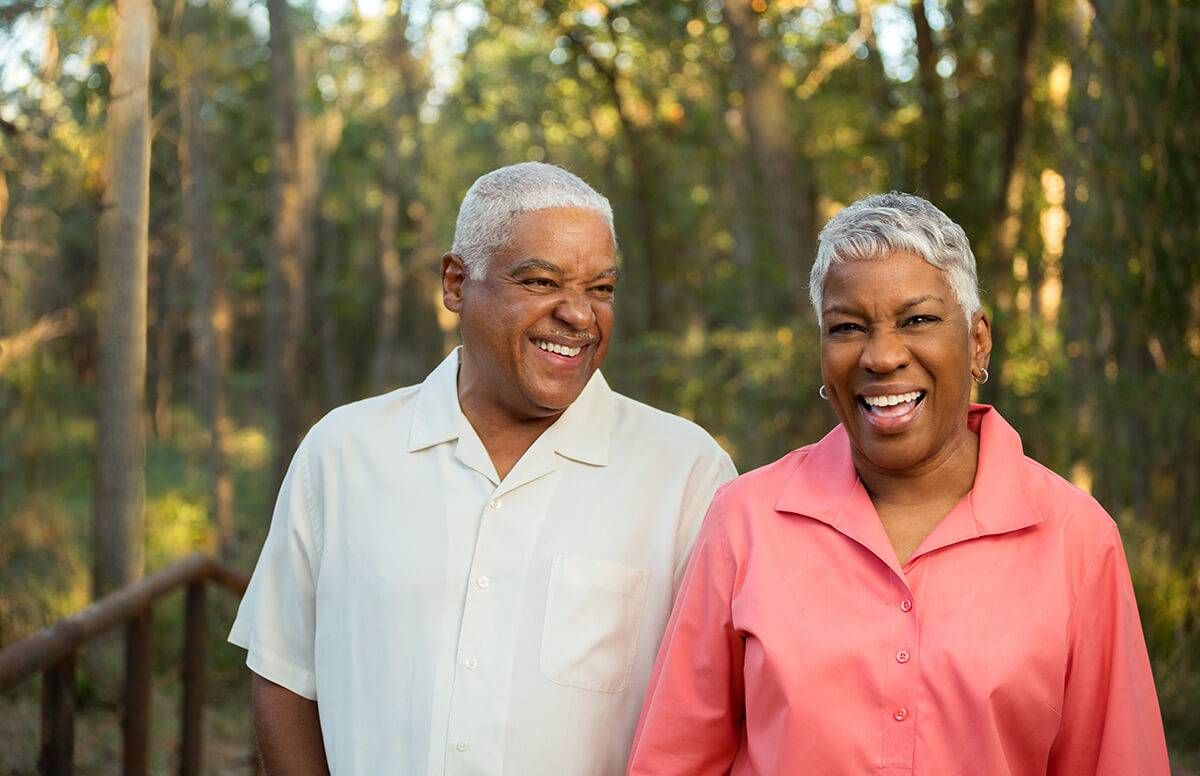 I got lots of other suggestions from people of all ages, and also a real surprise. Many readers hadn't thought about this life stage at all.
One of them said: "I am embarrassed to say that I have studied decision-making across generations, and never gave any thought to the older generation. Shame on me!"
Another told me that he'd thought a lot about the social isolation sometimes experienced by the very old, but never a moment about the active "young/old."
Both of these individuals were well past 50.
The Bonus We've Received
Many people rounding 60 spend much of their focus on trying to look young, think young and act young. But they don't spend much time thinking about the incredible bonus our generation has received — the gift of a longer life.
Future generations will get even bigger "longevity bonuses" and, for many, those extra years will be healthy and leavened with experience and wisdom.
So yes, we still need a name.
But we also need an attitude change in young and old alike, so this time of life becomes as eagerly anticipated as the teen years by "tweeners" and as young adulthood by teenagers.
Looking Forward to Stage X
We should all look forward to Stage X as a time of joy, productivity and renewal.
I say this as one who did not feel this way when I reached my mid-50s a decade ago.
I had been a successful professional for over 30 years, but had little interest in continuing down the same road. Although I had plenty of gas left in the tank, I had absolutely no idea what to do next.
Little did I know then that I would eventually have two fulfilling and paid "encore careers" (chief operating officer of Acumen and president of Encore.org) and in new roles where I was privileged to learn, as well as to contribute to solving societal problems.
I see this ongoing chapter of my life as the most fulfilling yet. I am able to take risks, keep learning, build new communities and, hopefully, play a small part in making my community and country a little bit stronger and better. Not to mention making my children proud.
Other Suggested Names for This Life Stage
So let's go back to the name challenge.
After reviewing the torrent of suggestions I received, I parsed through them looking for expressions that would cleanly convey both the stage as well as the individual in that stage: think "adolescence" and "adolescent."
This self-imposed requirement eliminated many of the contenders, including a novel and delightful one: "venergener" from the Latin roots venerate/venerable and genus/generous/generation. The creator of this name provided the following definition: "A person of some age, respected for traits of wisdom, endurance and generosity."
Another contender, which Stanford Center on Longevity Director Laura Carstensen mentioned in a recent Washington Post opinion piece, was "perennial."
She credited this aspirational word to Maureen Conners, who works in the field of fashion technology. It made me smile, and I could easily imagine proudly describing myself that way. As Carstensen wrote, perennial "makes clear we're still here, blossoming again and again" and "also suggests a new model of life in which people engage and take breaks, making new starts repeatedly."
Thoughts About 'Perennial'
However, "perennial" might raise confusion because of its similarity to "Millennial," which refers to a specific age cohort (born between 1977 and 1995) rather than a life stage, whoever its current occupants might be. I reluctantly set it aside. (The "perennial" name seems to have struck a nerve. Since Carstensen's "perennial" article was published, it produced nearly 1,500 comments online.)
Other frequently mentioned suggestions: Prime-time/Prime-timer; Third Age/Third Ager; Bucket Stage/Bucket Stager and Encore Stage/In His or Her Encore.
"Encore" stage and encore careers often refer to people doing purpose-driven work in the second half of life. There is a vibrant and growing encore movement in this country, representing a powerful force for good. However, not everyone in this life stage seeks to do that type of work.
Many people professed an attraction for Stage X/Stage Xer, precisely because it is broad and does not constrain or define all the possibilities for this time of life.
Coming Back to Stage X
For that reason, I kept coming back to Stage X.
If it catches on, it would stake out this active stage of life as something very different than being "old." And it would do so without prescribing what that stage should be. Stage Xers would pursue a variety of paths, including remaining in their jobs, traveling, doing self-exploration, embarking on "encore careers" and, yes, living in traditional retirement.
So I've decided to throw down the gauntlet for Stage X.
Now comes the next challenge, which is capturing hearts and mindshare. A movie, a song, an ice-bucket meme that goes viral? Dear readers, I look to you for inspiration.