Linda Ronstadt Talks About What Feels Like Home
Iconic singer Linda Ronstadt tells us about her new book and the importance of music, family and food
In 2013, Linda Ronstadt and journalist Lawrence Downes were talking a lot; whether it was in her home in San Francisco, while in Mexico, or driving along an Arizona highway traveling through the Sonoran Desert. 
These conversations became the crux of the New York Times article that Downes wrote about the experience entitled "Linda Ronstadt's Borderland." But they became much more.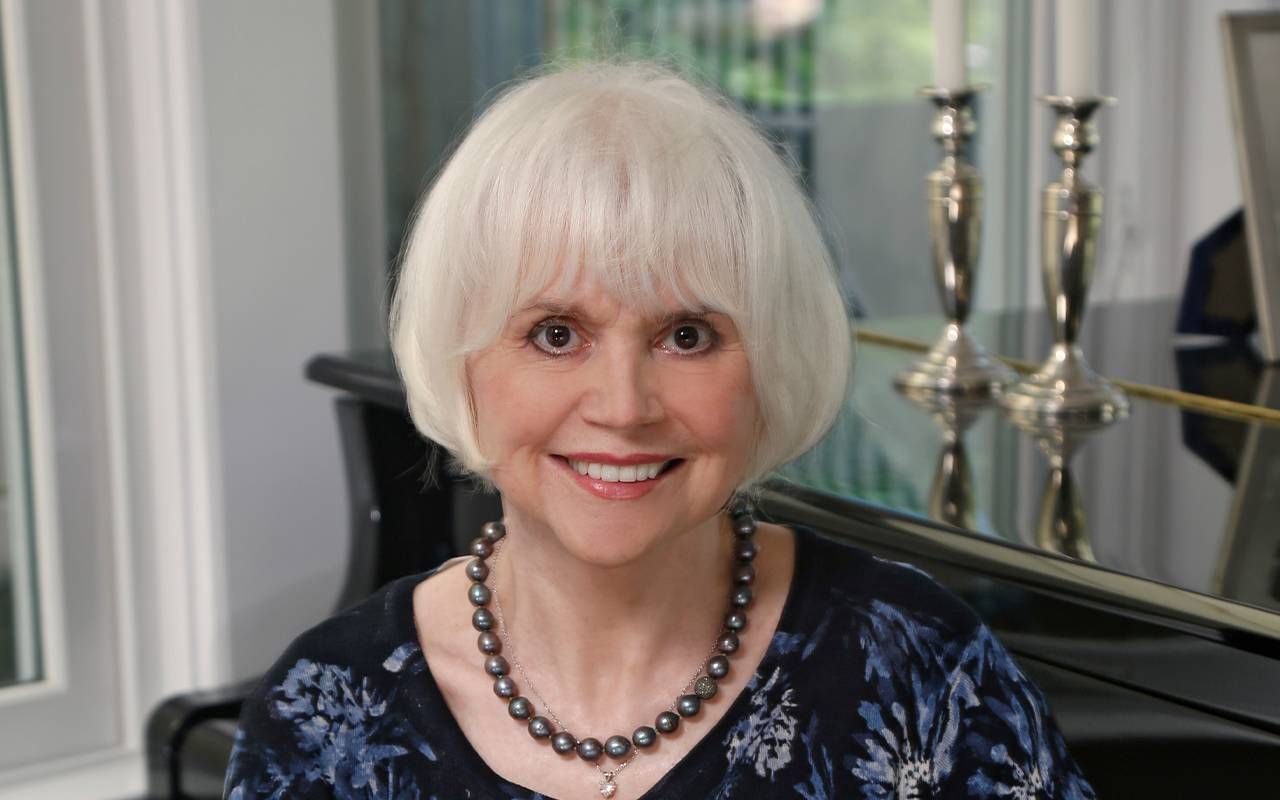 That story led to the two of them working on a book together. "Feels Like Home: A Song for the Sonoran Borderlands" features stories from Ronstadt's family, recipes, songs, and photographs by Bill Steen.
The two took more road trips through the Sonoran borderlands, which feels most like home to Ronstadt. They captured her memories and wrote about her history — family that came long before she was born.
Ronstadt spoke with us about why she did the book, about her family, and how music and food have been such an important part of her life.
What follows is our interview, edited for length and clarity.
Next Avenue: In "Feels Like Home," you talk a great deal about your family — your grandfather, your aunt — and you bring up different people in your family who were musical, with music being so personal and often sentimental. What was it like for you to both cover these musical memories that you had, as well as those about people you either knew when you were a child or who had lived before you were even born?
"The first band I remember hearing, I was two. It was a woman called La Niña de los Peines, which means The Girl with the Combs."
Linda Ronstadt: My great-grandfather was musical, and he taught my grandfather how to read and write music and he could compose and arrange, so there was a pretty broad music gene. You know, in his life, you didn't become a professional, you sang in the parlor. 
My grandfather formed a band in Tucson because there wasn't one. It doubled for military parades and for weddings and stuff like that. If you wanted music, you had to get my grandfather, who was a rancher. Because he was a rancher, he was allowed to get away with being a professional musician. I don't think he made any money doing it, it was just a hobby. They went on the road to California and did well, and people got the word. They would be standing at the railroad station on the way back when they stopped, and the town would come out.
It wasn't like he could carry a Walkman or iPod or iPad, and so he needed to go seek it out and hope to find people that knew how to play [the songs]. 
But people in my family think — the husbands all sing. They don't sing to be professional. They sing to enjoy singing, you know? They harmonize, and they play guitars together, and at every family gathering the guitars come out pretty fast.
What's a memory about music that when you think about it, it takes you back to that place in time?
Well, the first band I remember hearing, I was two. It was a woman called La Niña de los Peines, which means The Girl with the Combs. She was a Roma singer and she was the best singer that [the Romas] ever had. She was the Queen of Flamenco-style singing.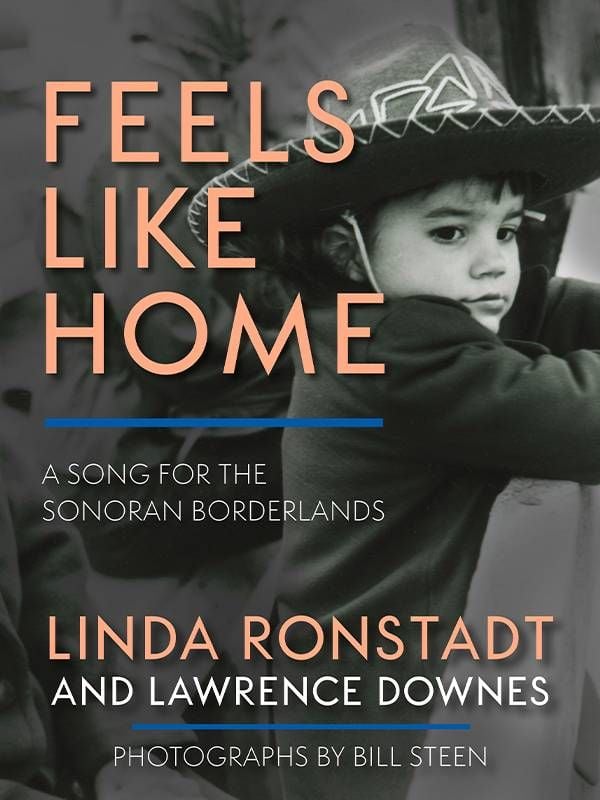 They had just been through World War II, and the Romas were treated terribly. They were just about eliminated, exterminated, and she sings about that pain. It was so immediate and so urgent that I felt it, you know, and I was two. I was just a kid and was curious about something and then, I'd turn on the radio and get "(How Much is That) Doggie in the Window?" and I thought, 'Is this serious?' It didn't have anything about World War II in it.
It just made an impression on me. Shortly after that, I heard Lola Beltrán, who was a premiere diva of Mexico. She was a ranchera singer and I really liked that. I wanted to do it when I was three.
How do you want people around the country to relate to this book? For example, growing up in the Southwest as you did has its own flavor. How would someone in the Midwest, or East Coast or West Coast relate to this? 
Well, I think of it as so regional. Everything in Mexico is regional. It's a very diverse country. You walk two blocks and people's clothes change, the music changes, and the food changes. So, [the book] is not relating to general Mexican food. It's relating to the music and to the food of the Sonoran Desert.
The Sonoran Desert is a tough environment to live in, but it's very productive if you know what you're doing. The Indians lived there for centuries successfully because there's a river, and they knew how to irrigate the river. It's like the Nile Valley. The soil is amazingly rich. It's the richest soil in Mexico. But it's in the middle of the ferocious desert. 
The flavor of food is totally different. Like a tortilla, which is actually on my list of foods that I can't live without. They're so good, the tortillas they make there. Tortillas are made of wheat flour. The ones they know how to do, they pat them out to be as big as steering wheels, and you can see through them, actually. They're tissue-thin, and they're flaky. They have a beautiful taste, the wheat tastes good, and they're made with lard — flour, lard and salt. Lard has less cholesterol than butter. 
"The flavor of food is totally different. Like a tortilla, which is actually on my list of foods that I can't live without."
I read that in your book.
The only thing about lard is you have to have it from a healthy pig or else it's going to taste [bad]. 
There's a lot of nostalgia throughout this book. Was that difficult? Was it wonderful? Was it bittersweet? What was it like for you?
To me, writing is just hard work and staying at it. I fortunately had Lawrence, who is such a wonderful writing partner. He has infinite patience, and he knows how to walk into a library and do research. I'd rather read at home and get my own education, so I don't know how to use any of those research facilities. He knows how to do all of it. He even found an article about my great-aunt and my dad. There were articles in the New York Times. 
Oh, wow.
So, he's good. The way it worked is that I wrote the first couple of pages just about being in the book and my grandmother, my great-grandmother, and then he started writing to talk about the history of my grandfather, military history, and stuff like that, and we put it together. Then I worked from the sentences that he did, but sometimes we needed the extra modifiers. 
So, he added and I added. He added good things. And we sat side by side in my living room, and he'd write a section, and I'd be writing another section. I'll give you an example.
I was writing a section about my friend who died at 101. She was a sort of fashion maven of Tucson. She had a dress store. It was beautiful. I was writing about her daughter, and in describing her, I described her as having hair that was crinkled. And so, Lawrence sent me some things and he described something as crinkled, but it wasn't hair. I wrote him back — I used 'crinkle,' can't use 'crinkle.' I come before you. [she laughs] So, he got rid of 'crinkle.' 
And then the editors said we don't think you can use 'frock' here. I said, 'No, we're using 'frock.' So, he got to have frock and I got to have crinkle.
Is there any instrument, within the kind of music you grew up with, that you never learned to play, but wish you had?
The jarana. You usually use it as a rhythm instrument. It's shaped like a narrow guitar with a long neck, has double strings. It's like nothing else.
In the book, you talk a lot about your own heritage. What would you say to encourage others to look into their own personal heritage?
We're a product of the people that came before us, and they know now that memories, emotions, experiences come down in your DNA. If your great-grandfather was an organ player, but he played the pipe organ, you might get from his yearning for that, or if your grandfather wanted to be a professional singer, you might get that.
"We're a product of the people that came before us, and they know now that memories, emotions, experiences come down in your DNA."
My dad was offered a job with Paul Whiteman's orchestra, and he didn't take it because the Depression was on and my grandfather needed him at the ranch. But he had a beautiful voice. He might have been a professional someday — but it might have ruined his life. I'm sure he did much better off staying home in Tucson with us. He might have had that wish and I might have inherited it, I don't know.
If you could relive one experience that you had that took place that you wrote about, what would it be?
Oh, singing with a Mariachi group that toured with me.
If you could meet anyone in your family who had passed away before you were born, who would it be and why?
It would be my great-grandmother because I'd be curious about what happened. They were around in a significant point in history for USA-Mexican relationships because they went through the 1910 Revolution, and they went through the Indian Wars. My great-grandfather was a colonel in the Army. They had been trying to kill the Apaches for 100 years. They didn't stop until 1946, the year I was born. 
I don't know how much my grandfather and my great-grandmother had to do with it. I know he didn't want to be in the Army anymore, at some point. There was a genocidal campaign against the Apaches, and unfortunately a lot of the other [American] Indians joined in; the Apaches had come down pretty recently — only a hundred years before in the North. They got in a lot of fights with the local Indians. It's a pretty tough world out there in the Sonoran Desert.
But it has amazing comforts, and people band together and they help each other out. In Mexico, they build a village. They all live in the village, and they help each other, and it's a very different from the entitled kind of society we have now. They're really nice people and smart. They know how to fix anything or build anything.
There's one other thing I want to say. In the back of the book, there's a playlist. It has a description of what all the songs are because some of them are not meant to be for professional use. That's just stuff we did. And some of it is [from] other artists. It wasn't a complete list. 
Why would this book make a great gift, Linda?
Well, there's a lot of pictures. You don't have to read it. There's a lot of pictures.