7 LinkedIn Tips to Build Your Personal Brand
They'll help you attract more professional opportunities
By now, you undoubtedly know that a strong LinkedIn profile is critical for your career. LinkedIn, the business and employment-oriented social networking service, is where 94 percent of recruiters search for job candidates. It also serves as the online home of your professional brand. But with over 470 million LinkedIn users, how do you craft a profile that stands out?
For answers to that question, I recently attended a talk by Sandra Long, a consultant and author of the book, LinkedIn for Personal Branding: The Ultimate Guide. Long believes that thanks to the robust capabilities of LinkedIn, building a powerful online brand is easier than ever.
Reputation Has Become Personal Brand
In the old days, we referred to our brand as our "reputation" and most of our reputation was built face-to-face. But these days, first impressions are more likely to be formed online and LinkedIn is often the first place people "meet" you.
Here are seven key strategies culled from Long's book and presentation to help you attract more professional opportunities online: (For excellent examples of the strategies, check out Long's LinkedIn profile.)
1. Invest in getting a professional photo taken. According to a 2016 LinkedIn survey, your profile is 21 times more likely to be viewed if you have a LinkedIn photo. That's why Long says: "If you can afford a professional photographer, it is usually the best investment you can make in your personal brand and self confidence."
2. Craft a more strategic headline. Your LinkedIn headline is important for two reasons: It creates the first impression of you and the keywords you select for it are the words that help recruiters find you. To craft a strong headline:
Be specific about who you are and what you do. For example, instead of using a generic title like "Marketing Rep," use Marketing Executive/Growth Strategy/Channel Development.
Incorporate relevant keywords. To find the most impactful ones, look at job descriptions for positions you'd love and check out LinkedIn groups to find industry appropriate terminology.
Avoid using "unemployed" in your headline. Instead, use strategic keywords that convey your value statement. For example, Marketing Leader/Sales Generation Specialist.
3. Ask for LinkedIn Recommendations. Getting them from your LinkedIn network, as well as Featured Skills/Endorsements (that's No. 4), lets others sing your praises and keeps you from appearing boastful.
For optimal results, ask for a recommendation immediately after the successful completion of a project or when you receive an important accolade or award. Make your request in person or by phone, if possible. It's more personal than email and gives you an opportunity to talk about specifics for the recommendation.
4. Manage your Featured Skills and Endorsements. You know those annoying messages that pop up on LinkedIn asking if you'd like to endorse your contacts for a variety of skills? I've always considered that feature worthless. After all, I've had people endorse me for public speaking who've never heard me speak and received endorsements for career coaching from people I've never met.
But thanks to Long, I've changed my tune.
According to a 2016 LinkedIn study, users who display five or more skills are messaged 31 times more and viewed 17 times more than those who do not! So as meaningless as Endorsements seem, they do attract more eyeballs to your page.
Fortunately, LinkedIn makes it easy to edit, rearrange and manage your endorsements. To manage them, move your cursor over the Me icon at the top of your homepage, click View Profile, scroll down to the Featured Skills & Endorsements section and click on any of your skills to rearrange them so your strongest skills are at the top. You can also block any endorsements you want to hide.
5. Incorporate photos and video. When it comes to building a powerful LinkedIn profile, remember the old adage: A picture is worth a thousand words. You can now easily post photos and videos to your LinkedIn profile under the Experience, Education or Summary sections.
You can also use images in the background banner of your personal profile, where you can feature a logo, photo or image that colorfully enhances your brand. For example, a Realtor might display a photo of the city skyline or an executive might use a photo of a conference she recently organized.
Remember, it's far more effective to post a speaking clip that demonstrates how engaging you are than to simply state, "I am a strong public speaker."
6. Show off your expertise with SlideShare. LinkedIn recently bought the SlideShare presentation platform and now integrates it within your account. This way, you and your work can be easily discovered through a specific SlideShare search or through Google. It's another dynamic and interesting way to display your thought leadership and draw traffic to your profile.
Here's more information about how to use SlideShare on LinkedIn.
7. Blog with LinkedIn Publisher. Finally, consider posting blogs on LinkedIn to build your personal brand as a thought leader. The posts you write will be displayed on your LinkedIn profile and as your connections like and comment on them, they'll be seen by your wider second- and third-level networks as well as through Google searches.
Here's a link to an article that explains more about how to get started as a LinkedIn Publisher.
Next Avenue Editors Also Recommend: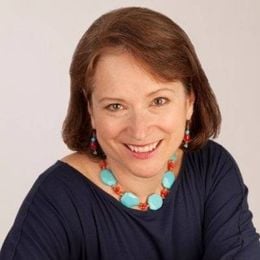 Nancy Collamer
, M.S., is a semi-retirement coach, speaker and author of Second-Act Careers: 50+ Ways to Profit From Your Passions During Semi-Retirement. You can now download her free workbook called 25 Ways to Help You Identify Your Ideal Second Act on her website at MyLifestyleCareer.com (and you'll also receive her free bi-monthly newsletter).
Read More