Can People With Dementia Live Alone?
While the familiarity of home can be helpful, watch for signs that reveal when your loved one needs more support
As we begin to emerge from the COVID-19 pandemic and redefine our new "normal," we may find ourselves questioning how best to care for aging loved ones. Is it safe for those with higher needs to return to long-term care facilities? And, conversely, can older adults – and particularly those with dementia – continue to live alone in their own home and age safely? After all, we know that living alone can be hard, and we clearly recognize how hard it can be to navigate dementia. Does that mean that living alone with dementia is impossible?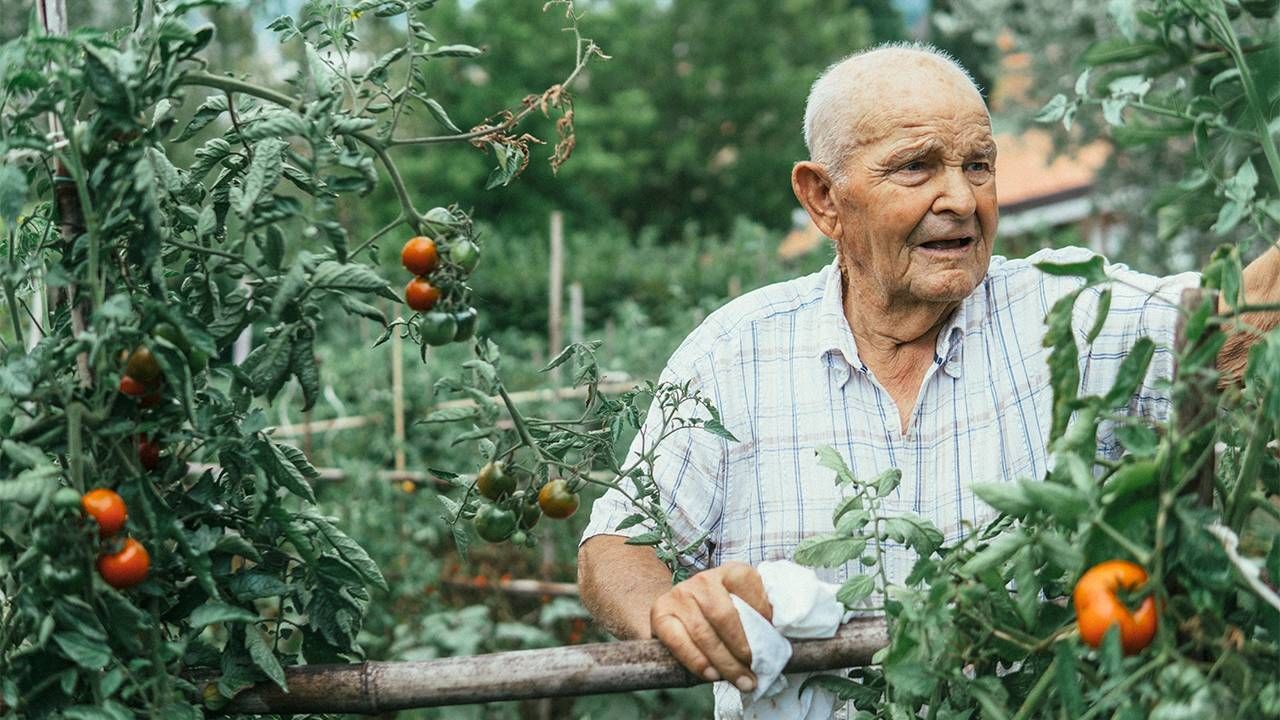 Supporting older adults with increasing needs is a growing challenge. Estimates indicate that 13.8 million older adults live alone in the U.S., including one-third of people with dementia and one in seven of those with Alzheimer's disease. Even more problematic, 50% of this population doesn't simply live alone; they have no identified caregiver, either.
Daily routines create a sense of purpose for all of us, and can, in some ways, counterbalance the difficulties of memory loss.
COVID-19 itself may further contribute to this conundrum, if not now than in the future. According to a recent report by AARP, more than 80% of those hospitalized with COVID-19 have had neurological symptoms, and there is evidence that this experience may trigger the onset of dementia later in life.
Nature.com further reported that delirium is a common symptom in those diagnosed with the virus, a condition which has also been shown to increase the risk for dementia. And we cannot overlook the link between social isolation – which so many of us experienced during the pandemic – and the heightened risk for Alzheimer's disease.
Before we rush to "rescue" these older adults, though, it is important to recognize that living at home does provide some advantages. Familiarity is often the root of stability. Familiarity makes it easier to navigate daily life and avoid the trauma of breaking routines.
Daily routines create a sense of purpose for all of us and can, in some ways, counterbalance the difficulties of memory loss. Ultimately, maintaining a sense of place helps older adults maintain their sense of self.
Consider 3 Broad Areas of Concern
These gains, however, must be weighed against the challenges presented by dementia. As you seek to understand how to balance the scales in determining if your loved one can continue to live alone, it is important to consider three broad areas of concern:
The older adult's capacity to handle everyday tasks and responsibilities: Not only does dementia impact memory, it also impacts an individual's insight into personal limitations and the ability to problem-solve or manage hygiene, nutrition and other aspects of daily self-care.
Because the disease compromises the ability to process information, it also affects the ability to navigate social situations: Unable to interpret social cues, many older adults with dementia become too trusting, leaving them vulnerable to scams and exploitation.
And lastly, when older adults are increasingly confused, they understandably become fearful of unfamiliar places and situations: Unable to cope, they are also unlikely to seek help, tend to withdraw into their homes and isolate themselves from the community support and assistance they most need.
What Are Signs That Your Loved One Needs More Support?
The stigma of memory loss reinforces the isolation of older adults living with dementia. The desire to keep cognitive decline hidden means that older adults living alone with dementia are largely invisible unless they are in crisis. Thus, for instance, we may not know that Ms. Smith is struggling until we find her wandering in the street and inappropriately dressed for the weather -- if she is dressed at all.
Their increasing social isolation often reduces any desire to follow any routine, further contributing to their tendency for self-neglect.
And yet, despite these real concerns, there is no easy answer to the question about whether a person can age alone with dementia. The disease itself is a big part of the reason why: No two people experience the disease in exactly the same way.
Many have good days when they appear to function well, making it difficult to decide if they need more support.
The reality is that an older adult might be okay today, but older adults with dementia will likely need increased care in the future.
Others may become adept at masking their symptoms. And everyone progresses through the stages of the disease at different rates.
Therefore, how might we begin to decide if an older adult living with dementia is still capable of safely living alone?
Often, it is an array of little things that start to cause concern, seemingly subtle changes in personality, behaviors, and routines. Then we think about safety. It is often helpful to consider home safety through the lens of access: access to the refrigerator and pantry shelves, to the shower and toilet, to help (and even 911) if needed and ultimately to care in the home.
The reality is that an older adult may be okay today, but older adults with dementia will likely need increased care in the future.
What to Do Now to Make Transition to Support Easier
As experts at RTI International remind us in their "Handbook for Helping People Living Alone with Dementia Who Have No Known Support," "Because of the progressive nature of dementia, the earlier we try to help people living with dementia who do not have an established support system, the less complicated it will be to provide assistance."
The same is true for older adults who have engaged family members but remain adamant about living alone.
Defining what type of support would be helpful is the critical first step in putting a plan in place:
Consider things like transportation, personal care, nutrition, medication use and money management.
Think about how to build a care team — that network of supports and advisers to help as the dementia progresses.
Examine how you might balance the older adult's continued desire for autonomy with preparations for future care needs.
Family caregivers remind us that the most successful plans maintain daily routines, focus on long-standing interests and find ways to engage supportive community services.
As we think about ways to maintain an older adult's independence, we are often quick to jump to technology solutions that offer medication reminders, prevent wandering, monitor daily activities and ease communication challenges.
If they still have the capacity to make decisions, encourage them to simplify their tasks of daily living.
There is certainly a role for products and devices designed to help people improve their quality of life. As with any technology application, however, it is important to clarify the problem to be solved and to understand that technology can help manage – but not eliminate – risk; it is not the solution for all problems.
Evaluate its capabilities, limitations and practicality, not to mention any inherent privacy concerns.
Then, think about the person for whom the device is intended. Is there WiFi in the home or community? Will Ms. Jones agree or remember to wear the fall alert? Is Mr. Johnson comfortable using technology? Who will manage the technology once it is installed? And will that tracking device mean that others will visit them even less frequently?
While we recognize that individuals living with dementia will most likely need outside support and assistance, it is also important to ensure that they continue to play a role in their own well-being.
If they still have the capacity to make decisions, encourage them to simplify their tasks of daily living. Help them to streamline their chores and focus on organization. Encourage them to remove fall hazards in their homes, install automatic shut-off switches on their appliances and carry identification. Help them to embrace healthy habits for exercise, nutrition, sleep and socialization, and support them as they themselves prepare for the future.
Determining if an older adult can live alone with dementia remains challenging. While there is no shortcut to making the decision, there are things we can do to enable them to live well with the diagnosis: plan early with a focus on their values and preferences for care; value their opinion as well as their safety; remember that there is more to the person than the dementia and strive to maintain meaning in their daily life.
In this way, we may help to ensure that they age with dignity, grace and purpose. With supports in place and plans to address future care needs, it is possible to age alone.
Lisa S. Weitzman


Lisa S. Weitzman, MSSA, LISW-S, ASW-G, C-ASWCM, is a Dementia Care Specialist and WeCare Manager of Business Development for the Benjamin Rose Institute on Aging.

Read More

By

Benjamin Rose Institute on Aging
is an over 110-year old Cleveland-based nonprofit organization whose mission is to support caregivers and empower all people to age well through research, consumer-responsive services and client advocacy. Visit us at benrose.org