Worth Watching: The 'Lives Well Lived' Documentary
Airing on PBS in September, its life lessons and life stories of people 75+ will inspire and entertain you
What can you learn from 3,000 years of collective life experience? Quite a bit, as you'll find watching Sky Bergman's inspiring and funny "Lives Well Lived" documentary based on her interviews with 40 extraordinary people age 75 to 103, airing on PBS stations through September.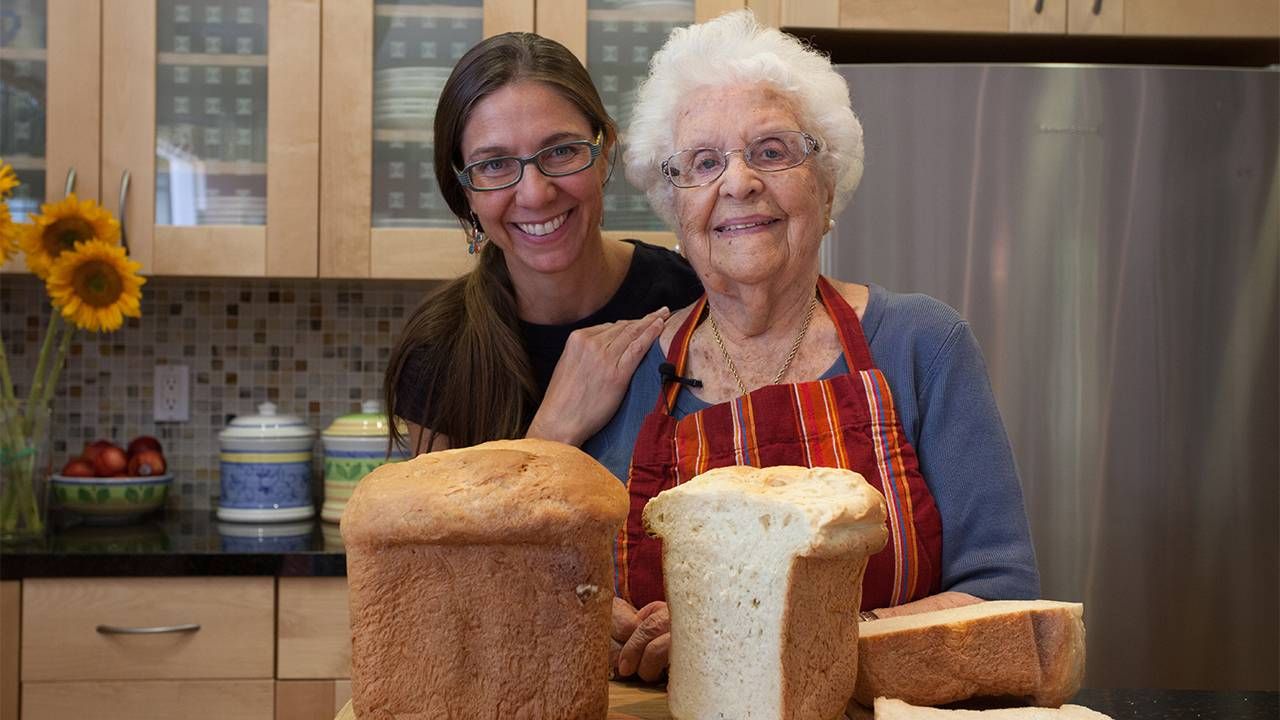 "I wanted to find positive role models," Bergman told me in a recent Zoom interview with three of the "Lives Well Lived" elders. "The films that were out there about aging were very depressing and I wanted something uplifting."
"I want to see more and learn more. Age is only a number."
So, as Bergman (a photography and video professor at Cal Poly State University in San Luis Obispo, Calif.) was approaching 50, she decided to embark on "Lives Well Lived," her first documentary. It's gone on to win eight festival awards.
The Lives Well Lived website lists when the film will air on PBS stations around the country this month; the release is partly timed to Grandparents Day, Sunday, Sept. 12, since the entertaining documentary has a strong intergenerational bent. The film's subtitle: "Celebrating the Secrets, Wit and Wisdom of Age."
Bergman began making "Lives Well Lived" by filming her then 96-year-old grandmother Evelyn Ricciuti, who she calls "my North Star." At the time, the former seamstress who'd gone back to school at 40 to become a pattern maker spent her days working out at a gym and cooking mouthwatering recipes that Bergman remembered from childhood. (Ricciuti died in 2016.)
What We Can Learn From 'Lives Well Lived'
In "Lives Well Lived," Ricciuti says: "I want to see more and learn more. Age is only a number."
The interviews with her grandmother led Bergman to find others to film who were also 75+, with life stories and life lessons to share. "I feel like I have forty new grandparents," Bergman told me.
"As I started delving deeper into the project," she added, "it really became more about all their words of wisdom, but also about the history and the stories they had."
Among those featured in "Lives Well Lived" are Paul and Marion Wolff and Evy Justesen, who spoke about their recollections of their childhood experiences and their families' in the Holocaust and now live in the San Luis Obispo area. The Wolffs have spoken to junior high and high school students about the Holocaust. Justesen is a San Luis Obispo printmaker and painter, antinuclear activist and League of Women Voters volunteer who gets students to register to vote.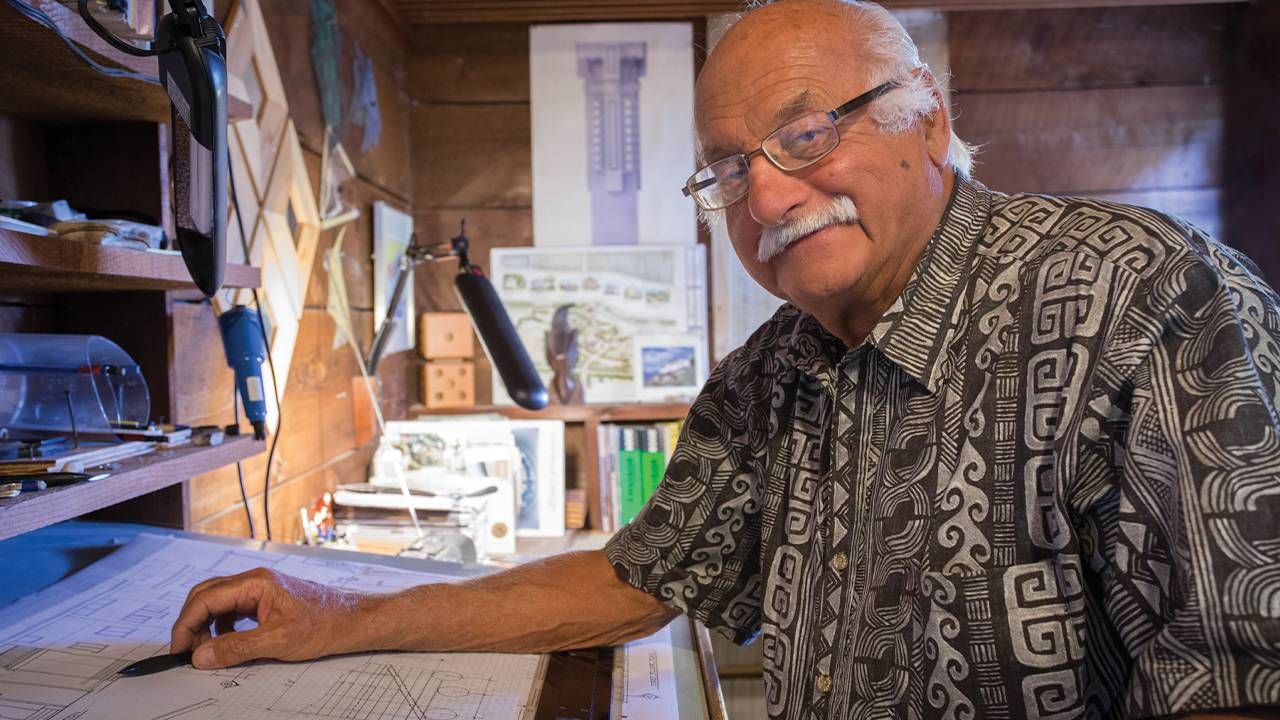 I spoke with Paul Wolff (his wife was recuperating from a hospital stay at the time and, sadly, has since died), Justesen, and another of the documentary's stars: Blanche Brown. She was a civil rights activist in the '60s who's now an Afro Haitian dance instructor and quilter in San Francisco. Brown has a pacemaker and a titanium knee, but refers to herself as "terminally optimistic."
Sian-Pierre Regis, the young documentary filmmaker ("Duty Free") named a Next Avenue Influencer in Aging in 2020 recently tweeted this about Bergman's film: "They say 'everyone has a story' but the stories at the heart of 'Lives Well Lived' moved me beyond words. I laughed, I cried, I jumped for joy. A touching tribute to humanity, to our shared experience, and to the good souls who make a life worth living."
The Power of Positivity
Among the life lessons from the film's elders: stay positive, regardless of curveballs life throws at you.  As Justesen told me: "The only thing you can control is your attitude."
"I really have to hand it to everyone that I interviewed because they definitely have given me the courage to take that leap and try something new."
In the film, Brown talks about taking the time "to just enjoy what's happening right now." She told me how grateful she is that her ODC dance studio has reopened after a pandemic shutdown. "It's a big part of my life that has come back to me," Brown said.
Another message from the film is one Justesen shared when we talked: "You're never too old to do something new."
Bergman's filmmaking debut demonstrates that, too. At the end of December, she'll retire from her university job to become a full-time filmmaker. "I really have to hand it to everyone that I interviewed because they definitely have given me the courage to take that leap and try something new," Bergman said.
Her next documentary will focus on food traditions passed down from one generation to another.
In my interview with Paul Wolff, he noted one of the benefits of aging: "When we get older, we value time more." In our youth, he noted, "we live our lives so fast." But as we get older, Wolff said, "we begin to focus on how important time really is. It's the most precious thing we have."
So true. Ferris Bueller had it right in his 1986 film. "Life moves pretty fast," he said. "If you don't stop and look around once in a while, you could miss it."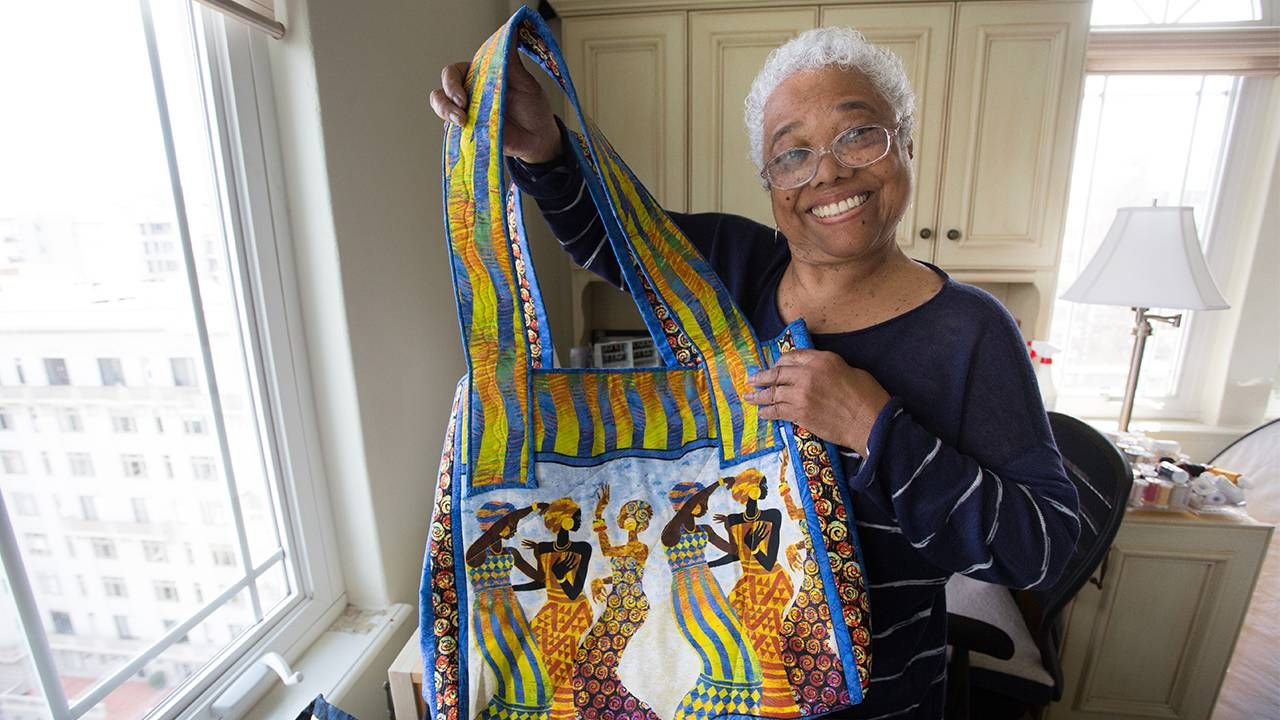 Bergman hopes younger and older generations will watch "Lives Well Lived" together and then talk about not just the film, but about life.
Bergman also hopes the film will inspire young people to ask their grandparents about their lives and what they've learned and that the elders will learn more about their grandkids' lives. Her documentary's website offers ways to do it. "Everyone has a story to tell if you take the time to listen" is Bergman's motto.
When she filmed retired pediatrician Dr. Lou Tedone (known as "Lucky Louie" in the film), Bergman brought along a student named James. Afterwards, James said: "I didn't know older people could talk so much," adding that he and his grandfather don't talk that much. Bergman instructed James to take a list of questions to ask his grandfather at Thanksgiving.
"And his grandfather was so excited that [James] cared enough to ask the questions," Bergman said. "My hope is that maybe people watch this film and it opens up a lot of the space for those conversations just like it happened with James."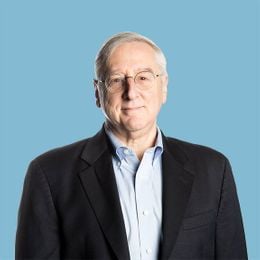 Richard Eisenberg
is the former Senior Web Editor of the Money & Security and Work & Purpose channels of Next Avenue and former Managing Editor for the site. He is the author of How to Avoid a Mid-Life Financial Crisis and has been a personal finance editor at Money, Yahoo, Good Housekeeping, and CBS MoneyWatch.
Read More