Top 10 Things to Look for in a Financial Adviser
An excerpt from a new book on choosing and using a money pro
(This article is excerpted from the new book, 5 Steps for Selecting the Best Financial Advisor by Jack Waymire and Jonathan Dash.)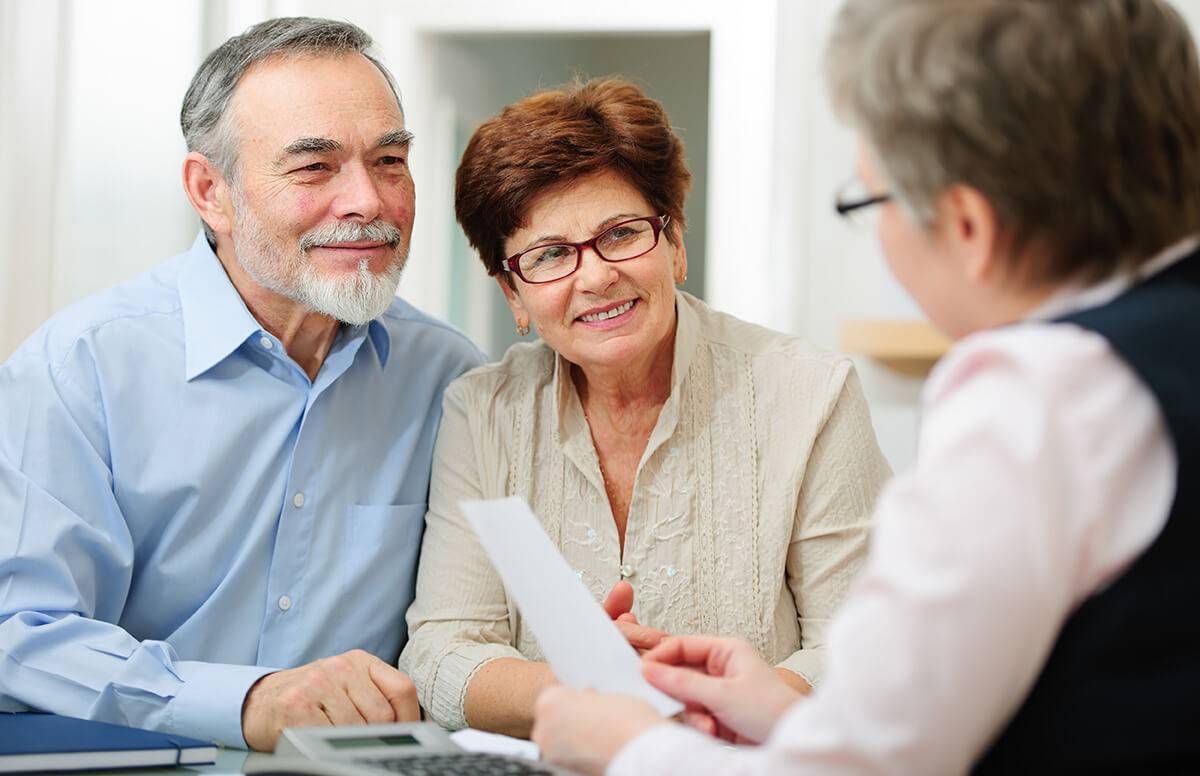 You want financial security during your working years, retirement years and late in life when you need it the most. You need a competent, ethical financial adviser who can help you achieve these goals.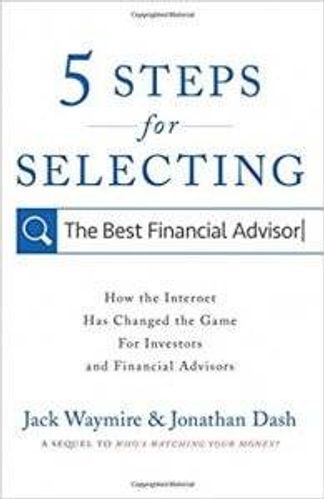 Selecting the right professional is complicated because many advisers do not have the specialized knowledge that will help you achieve your goals. They make their living selling investment and insurance products.
Real financial experts are more rare. We estimate they are at most 25 percent of the advisers who market financial advice and services.
It is you versus the financial services industry.
You must control the selection process to win the game. The internet is your key to winning the game. You can use it to find financial advisers who meet your specific requirements; research adviser credentials and ethics; contact the advisers you want to interview; make decisions based on factual information; select the best financial adviser and monitor current advisers.
Here are the top 10 characteristics that you should be seeking when you select a financial adviser:
1. RIAs and IARs You should limit your selection to Registered Investment Advisers (firms) and Investment Adviser Representatives (professionals). These registrations permit professionals and firms to provide financial advice and ongoing services for fees.
2. Financial Fiduciary A fiduciary is a firm or person who holds a position of trust. Who holds a more important position of trust than a financial adviser who will impact when you retire, how you live during retirement and your financial security late in life when you need it the most?
Many investors believe being a fiduciary is the most important financial adviser characteristic. Fiduciaries are held to the highest ethical standards in the financial service industry.
Only RIAs and IARs are financial fiduciaries. You must select a fiduciary adviser if you want a professional who is "required" to put your financial interests first.
3. Record of Compliance Who do you trust with your financial future? It should be a financial advise with a clean compliance record. Or, if there is a blemish, it was a frivolous complaint that was rejected by a regulatory agency. The best financial advisers have a history of following the rules.
4. Financial Expertise Only select an adviser who can prove he or she is a real financial expert based on relevant education, experience and certifications. The best advisers have years of applicable experience providing advice and services to clients like you.
5. Transparency High-quality advisers volunteer the information you need to make the right selection decision. They do not withhold information, because they have nothing to hide. Be very cautious if you have to dig for information.
6. Compensation The best financial advisers are compensated with fees just like the other professionals (CPAs, attorneys) you depend on for specialized advice and services. Your preferred method of payment for financial advice and services should be one of the three types of fees that are charged by advisers (hourly, fixed or asset-based).
7. Expenses The adviser's compensation is an expense. There can also be layers of additional expenses. The best financial advisers will fully disclose all of the expenses that will be deducted from your accounts. The trustworthiness of financial advisers goes up when they disclose expenses, who gets the money and what you receive in return.
8. Track Records Financial advisers know you have performance expectations when you select them. The best advisers provide documentation for their historical returns that are based on industry-accepted methodologies. Don't rely on verbal performance numbers from advisers and references.
9. Communication The best financial advisers provide the information you need to get a good night's sleep. They provide a blend of reports, meetings, emails and calls to keep you fully informed about the performance of your assets. A quarterly performance report that explains your results is the most important type of written communication.
10. Financial Services The best advisers provide wealth-related advice and services and have access to the resources and expertise in all of the financial planning disciplines — planning, investment, insurance, tax and legal — to help you achieve your financial goals.
Jack Waymire and Jonathan Dash
are co-authors of 5 Steps for Selecting the Best Financial Advisor.  Waymire developed PaladinRegistry.com, a free site educating investors about financial advisers and matching investors to vetted advisers. Dash is founder and chief investment officer of Dash Investments, an independent advisory firm.
Read More