Looking for a Second Opinion? How to Get Past 3 Common Fears
The prospect of requesting a second opinion can feel intimidating, but it doesn't have to be that way in practice
When Kenneth suddenly became ill with a stomach virus that left him weak and in tremendous pain, his wife, Linda, who works in a radiology practice, became concerned. "My husband had always been extremely healthy, and this was the second time in two months that he had been so sick," she says. "I asked his physician for an imaging test to show us what was happening."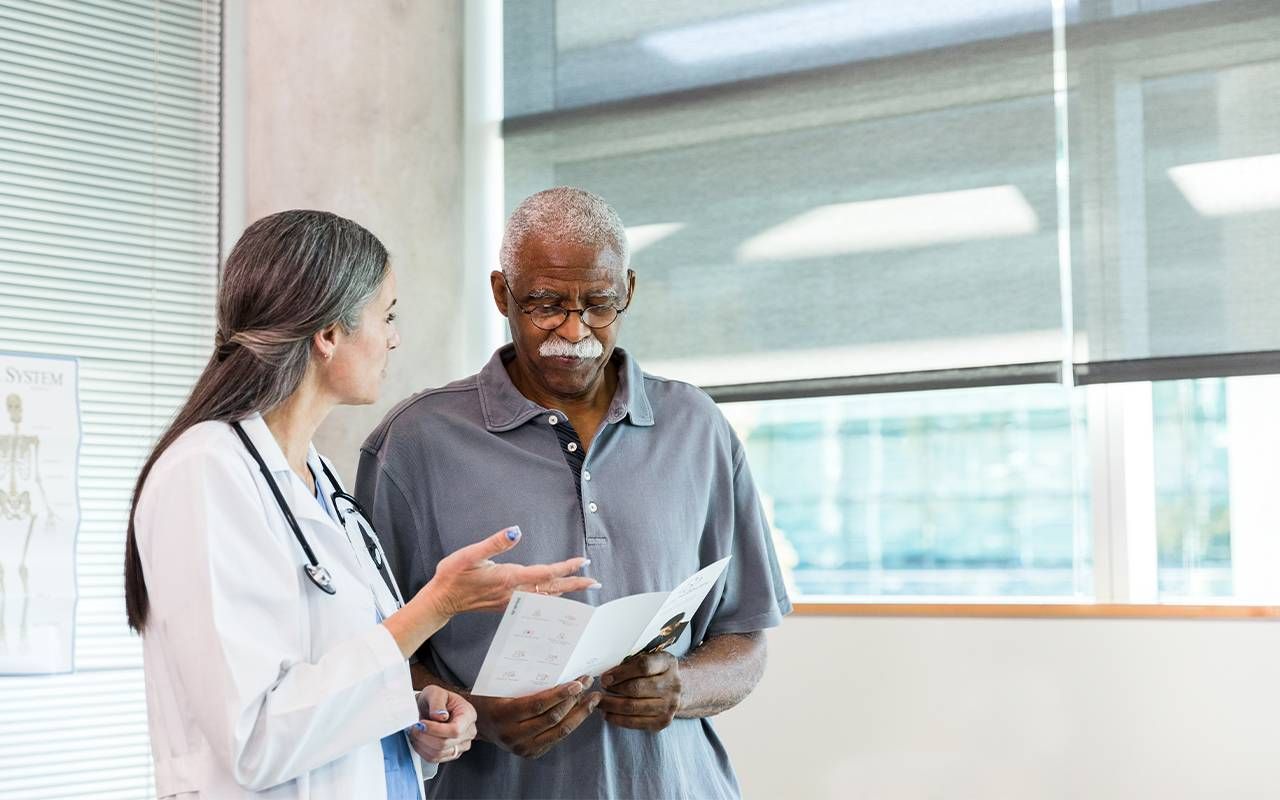 The test revealed that Kenneth had Stage 4 cholangiocarcinoma, a rare and aggressive form of bile duct cancer. Kenneth was referred to a gastrointestinal specialist for care. But while the couple trusted their physician, Kenneth's illness made them yearn for input from someone with more experience treating his condition.
One in 10 patients with cancer, an infection, or a major vascular event are misdiagnosed each year.
One day, Linda was cleaning her home with the TV muted when she happened to look up to see the word cholangiocarcinoma on the screen. It was a story about Mike Shane, who died of cholangiocarcinoma in 2019, and a memorial fund was established in his honor to fund second opinions for patients with this diagnosis.
"I immediately went to the website and found a list of physicians who specialize in this rare cancer, including a physician from Cleveland Clinic," Linda says. "It turned out we could receive a second opinion from this physician virtually, right from home."
Linda and Kevin's scenario is common among people with complex conditions—and it speaks to the level of reassurance a second opinion can provide. One in 10 patients with cancer, an infection, or a major vascular event, such as a heart attack or stroke, are misdiagnosed each year.
Last year, a Mayo Clinic study found that second opinions can reduce the risk of misdiagnosis by half. At The Clinic by Cleveland Clinic, doctors have found that when patients receive a second opinion for a life-altering diagnosis, such as cancer, 28% of patients receive a modification to the diagnosis.
For three out of four patients who receive a second opinion, treatment plans are modified after reviewing by a physician who is an expert in their condition. But while the market for second opinions has soared in recent years, there are common fears that hold patients back from making this move. 
Here's a look at three of those common hesitations—and how to overcome them: 
Fear No. 1: The Feeling You're 'Cheating' on Your Doctor
Some patients — especially women — feel guilty asking for a second opinion. They fear their doctor will view their request as a lack of trust or, worse, a betrayal. 
Some are afraid of offending their physician by seeking an expert review. But tremendous benefits can be gained by bringing the right expert to review a complex case.
"Regardless of how secure you feel in your local physician's diagnosis and treatment plan, if you are facing a life-threatening or complex disease or surgical procedure, it's worth getting a second opinion from a medical expert who specializes in your condition," says Dr. Peter Rasmussen, Chief Clinical Officer at The Clinic by Cleveland Clinic and Cerebrovascular Neurosurgeon at the Cleveland Clinic. "You simply don't know what you don't know."
A nurse, Linda saw value in bringing in an expert who could collaborate with her husband's physician to develop the right treatment plan. "All doctors are great, but people think differently," she says. "Sometimes, one physician might have suggestions that the other hasn't yet considered. Especially in this situation, where you're dealing with a severe illness, you need another doctor to confirm: 'You're doing the right thing.'"
Fear No. 2: Discomfort in Talking with a New Doctor
Reaching out to a medical expert for a second opinion can be daunting. "Where do I start?" one might wonder. "What will I say? Will they take me seriously?" 
The best medical facilities that provide second opinions find ways to alleviate these fears from the start of the process. For example, they pair patients with a nurse navigator who makes them feel less alone and takes the time to explain, "Here's what's going to happen next." 
The best medical facilities that provide second opinions find ways to alleviate these fears from the start of the process.
At these top-tier facilities, patients are the North Star. Every aspect of the second-opinion process is designed with patients' needs and preferences at the center, down to the ability to secure a consultation quickly and easily.
For Linda and Kenneth, obtaining a second opinion was straightforward. First, Linda clicked on a link to request a second opinion from a specific facility and completed Kenneth's profile. She then chose a convenient appointment time. Soon after, a nurse contacted Linda to gather more information and discuss the next steps.
"The nurse in charge of our care made the whole process effortless," Linda says. "We only spoke with him a couple of times, and he took care of everything for us, down to obtaining Kenneth's records on our behalf. It was an amazing experience."
Fear No. 3: The Amount of Pre-Visit Work
It's easy to think that you will have to do all the heavy lifting if you request a second opinion, from gathering medical records and sending them to a physician to coordinating any lab tests or imaging scans that might be required. 
Fortunately, this is often a myth. In the best facilities, nurse navigators take care of obtaining the information needed. They also coordinate the process from start to finish, approaching each case like a writer: "What information do I need that will help tell the story for this physician?" 
For nurse navigators, it's a process that typically takes five to eleven days, depending on the amount of information that is needed. This may take weeks or months for individuals who try to complete this process on their own.
Kenneth and Linda found their nurse and the oncologist they met with to be warm and inviting, which put them at ease. And, with the ability to request a virtual second opinion, they were able to meet with these professionals from the comfort of home. "It was so nice to be in a non-hospital environment," Linda says.
The oncologist thoroughly reviewed Kenneth's case, from the medical records and imaging scans to the treatment plan prescribed for Kenneth. Ultimately, he affirmed Kenneth's treatment plan while suggesting a couple of additional treatment options for Kenneth's physician to consider.
"It gave me great reassurance that we're doing everything we can for this type of cancer," Linda says.
Breaking Past Myths for Better Care
The prospect of requesting a second opinion can feel intimidating—but it doesn't have to be that way in practice. By knowing what to expect and seeking assistance from a provider specializing in this process, you can obtain the reassurance you need when it matters most.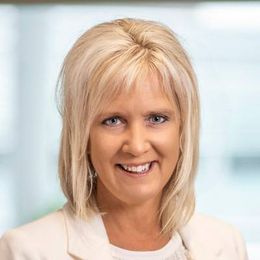 Nancy Papesh, The Clinic by Cleveland Clinic
MBA, BSN, RN, is the Director of Clinical Operations for The Clinic by Cleveland Clinic. Before joining The Clinic, Nancy served as Senior Strategy Director with the Strategy Office of the Cleveland Clinic Health System. She also served as the Administrative Director of Clinical Integration for the Neurological Institute and the Enterprise Stroke Systems Manager for the Cleveland Clinic Health System. Nancy is board-certified in flight nursing and has extensive experience in critical care, emergency, and flight nursing. 

Read More