L.A. Wants to Be the Age-Friendliest U.S. City: How's It Going?
An update on the initiative's progress, prospects and challenges
A little over two years ago, the leaders of Los Angeles and L.A. County unveiled Purposeful Aging Los Angeles, their plan to make L.A. "the most age-friendly" place in the world. The idea is more than nice; it's essential: The LA region's older adult population is larger than that demo for 41 states and between 2010 and 2030, its population of people over 65 is expected to nearly double to 18 percent, from 1.1 million to 2.1 million. So how's Purposeful Aging Los Angeles going?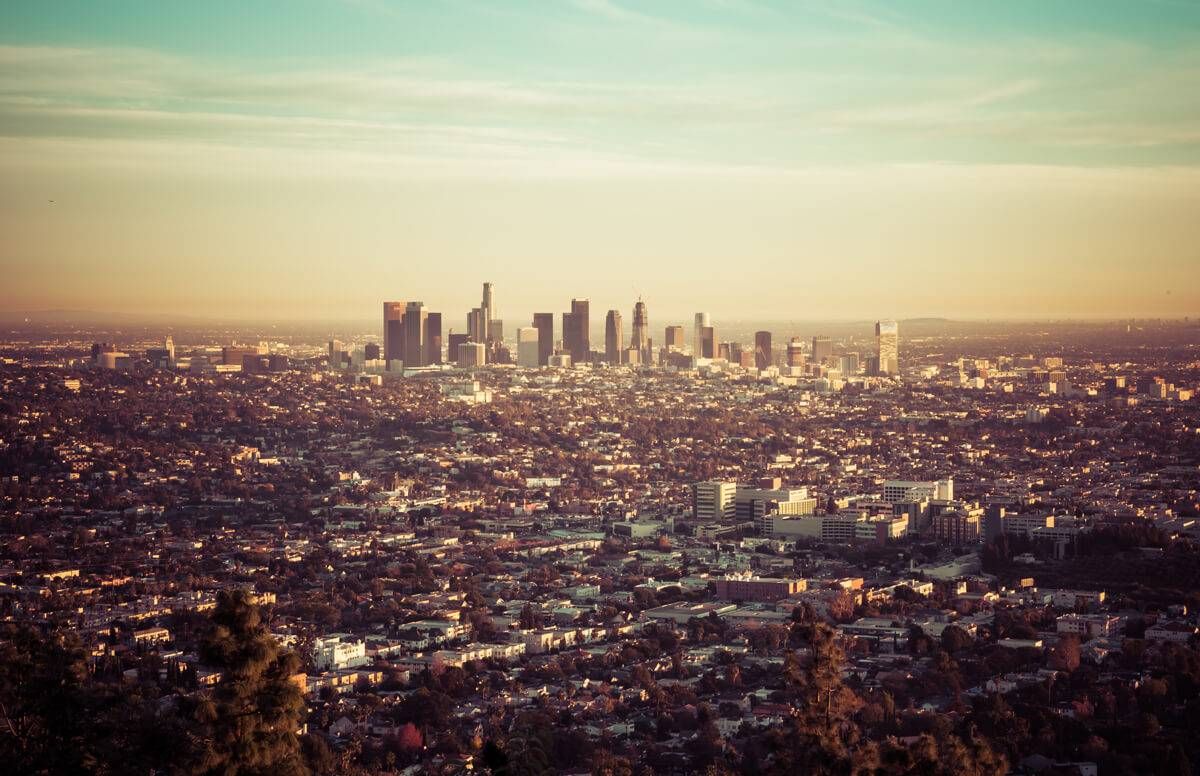 "There were days where we thought: When will this come to fruition?" Purposeful Aging Los Angeles Cynthia Banks told me. "When starting the process, we did not conceive that there were so many pieces." She conceded that "it's been a challenge."
Purposeful Aging Los Angeles: A Progress Report
But the Purposeful Aging Los Angeles team has done some impressive, serious work already, with quite a bit more planned.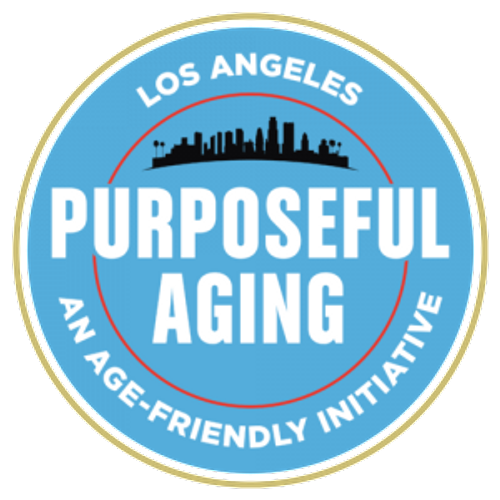 They received 14,105 responses to a survey of residents 18 and older and local government staffers identifying community priorities (it was offered in nine languages); held "listening sessions" led by AARP and two Older Adult Summits; recruited research scientists to analyze data; convened community leaders and experts; created a task force to prevent and respond to wandering by residents with Alzheimer's, dementia, autism and other memory-related impairments (147,140 Angelenos are living with Alzheimer's) and launched the Dementia Friends USA campaign as well as the Aging Mastery Program to engage older adults in their communities.
Recently, Purposeful Aging Los Angeles released a 104-page report laying out an action plan based on its learnings, with 34 recommendations to start turning the idea into reality between now and 2021.
The survey, Banks said, was key. "We wanted to develop a baseline from which to judge future efforts to ensure they were successful," she noted. In 2021, Purposeful Aging Los Angeles plans to conduct a second survey to see how successful it has been.
Surprising Findings From the Purposeful Aging L.A. Report
One surprising finding from the initial survey: "We found out that older adults and the entire community is not aware of services we already provide as a city and county," said Banks. "Maybe we have not done the best job in promoting those services and doing outreach."
So job one for Purposeful Aging Los Angeles will be to get the word out about programs and services the city and county currently offer older residents.
Another surprising finding points to potential danger for the area's older population: 44 percent of residents age 60+ do not have an evacuation plan for a natural disaster. "That's significant given the area we live in," with the real possibilities of earthquakes, fires and mudslides, said Banks. "We need to do outreach and share information so our older adult community will be prepared for any disaster that may come," she noted.
Wanted: Help to Keep Working
The researchers also learned that a significant number of residents want to keep working later in life and wanted help doing so. Fewer than 20 percent surveyed said they thought there was a range of flexible job opportunities for older adults in their city or town or that there were job training opportunities for older adults who want to learn new job skills.
"As a city and county, we and our partners need to find ways to engage older adults as they age and help them find employment opportunities," said Banks. "And we need to work with businesses to share with them the value of having older adults."
As Banks noted, and Next Avenue has written frequently, research has shown older adults have strengths as employees that younger people may not have — loyalty, reliability and networks of contacts who could help their employers.
Purposeful Aging Los Angeles will work closely with the county library system in the next three to six months to develop volunteer opportunities for older adults.
Dealing with Duplication of Services for Older Adults
The Purposeful Aging Los Angeles also found a problem I suspect is true in many metropolitan areas: duplication of governmental services. "A lot of the work we did, and will be doing, is trying to improve [government agency] navigation so older adults can get what they need," said Banks.
For instance, programs and assistance for older adults "in parks, libraries and senior services don't have to be separate entities," Banks said. "We can bring them together in one facility. We could have a library with older adult programs located in a park integrating those kinds of opportunities, as well as developing more intergenerational programs."
In fact, getting some programs out of senior centers might entice more older residents to take advantage of them. "We know boomers are an eclectic group and not all of them want to go to senior centers," Banks told me.
The Parks and Recreation Department may pilot an "older adult park" with special areas to walk or run "so older adults wouldn't be hampered by animals or other individuals running by and where they can walk slowly if they want to," said Banks.
Efforts for Dementia, Transportation and Housing
Banks pointed to the Bringing Our Loved Ones Home Task Force wandering initiative, which launched officially September 5, as a worthy project that grew out of Purposeful Aging Los Angeles. "It will allow individuals with autism or Alzheimer's or any form of dementia to wear a bracelet and if they wander, it's coded so the Sheriff's Department can quickly locate the individual and bring him or her to safety," said Banks.
Purposeful Aging Los Angeles is also working closely with the area public health department to help older residents with medical issues such as arthritis and high blood pressure. More than 20 percent of the area's Latino and Asian/Pacific Island residents age 60 and older described their health as "fair" or "poor."
Transportation is, of course, a huge issue for people in their 70s and older. The survey found that 23 percent didn't think pedestrian crossings were safe. Launching this month or next will be what's known as a "door-through-door" municipal transportation program for older adults. Drivers will get out of their vans or cars and assist people getting to the vehicles and then dropping them off where they need to go.
To help address the sky-high cost of housing, the Purposeful Aging Los Angeles report recommended developing a Housing Assistance Program to provide rent gap assistance, housing repairs and upgrades, retrofitting and other supports to help older adults age in place in their homes and avoid homelessness.
Too Expensive to Become Age-Friendly?
Some other communities say they haven't become more age-friendly because they don't have the money to do so. But, as Next Avenue has written, a few places like Pittsburgh are taking on the challenge. To his credit, Los Angeles Mayor Eric Garcetti was the first U.S. mayor to sign the Milken Institute Center for the Future of Aging 2014 pledge committing to make their cities work better for older adults.
Banks pooh-poohs the excuse that becoming more age-friendly is too expensive. "Certainly there will be a cost. But we have to be prepared to help our population and the growth of our older adults. To do nothing would not be to our benefit," she said.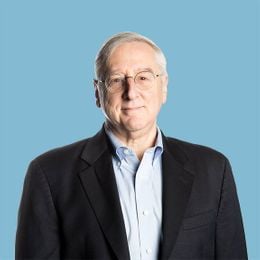 Richard Eisenberg
is the former Senior Web Editor of the Money & Security and Work & Purpose channels of Next Avenue and former Managing Editor for the site. He is the author of How to Avoid a Mid-Life Financial Crisis and has been a personal finance editor at Money, Yahoo, Good Housekeeping, and CBS MoneyWatch.
Read More