Losing My Brother to an Overdose Changed My Life
How his sad and early death in 1983 affected the writer's trajectory
"What is something that has happened in your life you feel changed your life forever?"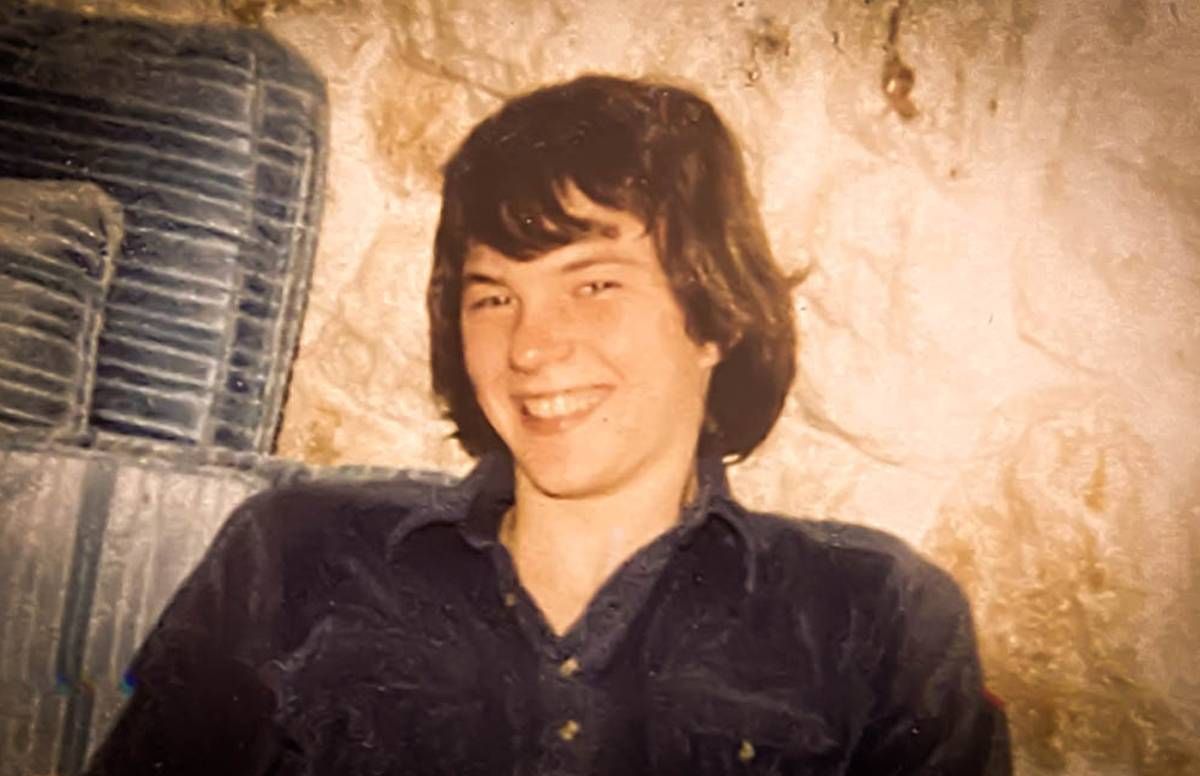 This is a question I often ask the teens at Preston Taylor Ministries, a youth nonprofit serving 300 inner-city children in Nashville, where I am an active volunteer. The answers have been mostly centered on a loss of some kind — a divorce, a death, an incarcerated family member. This is a testament to how our minds and hearts are altered by significant hardships that we all eventually face.
At 22, I experienced such an event, the kind of event that divides life into two parts: the "before" and the "after" what happened. That is what the kids at the nonprofit speak of when I ask them about life-changing events. They always talk about the "before" and the "since then."
The End of a Heart-Wrenching Road
It was 1983 and the country was in the beginnings of Reagan's mostly unsuccessful "War on Drugs" era, which began in the fall of 1982. It was before the "This is your brain. This is your brain on drugs." PSA campaign for those of us old enough to remember those eggs sizzling in the skillet to demonstrate the damage drugs can cause.
Maybe if you were a part of the medical establishment, you had heard the word "opioids." But no one who I knew had.
My brother's name was David. David Fitzgerald, first and middle, after President John Fitzgerald Kennedy. After being missing for two weeks, David's body was found in a neighborhood creek on May 20, 1983, not far from our home in St. Louis.
Maybe if you were part of the medical establishment you had heard the word "opioids" but no one who I knew had.
"Drug overdose" was the cause of death according to the autopsy. David left one May morning before anyone was awake and never returned. For those two weeks, we had been searching frantically every nook and cranny of anywhere — everywhere — any connection that we could possibly think of that might help us find him.
For our family, it ended the heart-wrenching and long road of helping my brother, who seemed lost to the difficulties of life by the age of 17 when he drew his last breath.
Memories of a Sweet Spirit
A question for the ages might be, "How can some children in the same family do well with the cards they are dealt, but there is that one who does not survive?"
Those non-survivors are often the most sensitive and sweetest souls among us, making it hard for them to cope in a world that can be hard to navigate. They are those who feel deeply the injustices and heartbreak they experience as well as the weight of the suffering of others. This was my brother.
Before the drugs, he had a keen interest in electronics. Every allowance day, David would ask me to drive him to Radio Shack where he would buy electrical components to build projects. Tall and lean like my mom's side of the family, he could run and swim far, but was not interested in the discipline required to be on a team.
He had that iconic Farrah Fawcett poster hanging in his room; the one when she was a Charlie's Angel, where she is wearing a swimsuit and has gorgeous hair.  He could crack open eggs into a skillet with one hand, which he considered a rare feat. David grew so fast that his pants were always too short. He had the sweetest of smiles that seemed a window into his sweet spirit.
Before the drugs, it seemed like it was really he and I no matter where we were. We always had each other regardless of the parent we were with (ours were divorced), the school we attended or the place we lived. We were as close as two siblings can be.
All of the 'What Ifs'
Our mom, who suffered from depression, had difficulty holding to a routine or holding a job. We moved every few months and changed schools. Nevertheless, I loved school. David, however, seemed to fall behind early and never caught up.
The situation with our mom worsened to the point that we permanently moved to be with our father and stepmom when I was 15 and David was 10.
David struggled with the separation from our mom and she never missed a chance to shame us for leaving her. It was an emotional cancer for both of us and wore him down over time. David carried guilt around like a loaded-down backpack.
He began using drugs with some friends, trying to find a sense of belonging and, I believe, to self-medicate the emotional pain he experienced.
There are certain moments in such unbelievably difficult and shocking times that are emblazoned in your mind forever. The news report I saw when some boys found "an unidentified body" in the creek and I knew in my wrenching gut that it was him — that is one.
What if we had known better how to help him? What if we had known his drug problem was so advanced?
The days that followed are somewhat of a blur.
Reporters showed up at our home and there were news reports that the son of a business executive had been found in a creek. The family dog ran into the road chasing the reporters and was run over; a family friend stepped up to bury him. People came and wandered around the house wanting to help and not knowing what they could do.
Then came the "what ifs." What if we had known better how to help him? What if we had known his drug problem was so advanced? What if life, in general, would have been better and easier for us all?
We blamed ourselves. Then I blamed God. I wondered what I had done so wrong that God would punish me in this way.
Over lunch, I asked a friend, "Why did this happen to my family?"
She answered, "Why not you?"
She was making the good point that none of us are immune to experiencing loss. This is what I did not understand fully at the age of 22.
The Trajectory of My Life Changed
So often, the places and people we are called to serve come from the events in our past that move us towards service and compassion.
This, in a nutshell, is how the trajectory of my life changed with the passing of my brother.
For the last 25 years, I have served youth in various ways in our city. My husband, two sons and I wrapped our arms around them as a family and made them a part of ours. We have held events and meals in our home. Some of the young people stayed with us when they were homeless.
I led a small group for many years for teens and young adults. Students have been a part of our family celebrations. I have taken them to register for college, to get drivers' permits and picked them up when they were in a crisis with my husband in tow because I was scared to go by myself.
I have learned about foster care, cultural competency and systemic racism. But mostly, I have had the opportunity to love well.
Kailey and I were matched in the Big Brothers Big Sisters program for several years. A highlight during our time together was when her family came to our house Christmas morning where "Santa" had decided to leave their gifts. It was probably our most memorable Christmas ever. My son wrote about it in a Christmas poem several years later:
I will always remember how happy Kailey was when she first came into the room
Saying "OH.MY.GOSH" in that Kailey voice is something I will not forget soon.
It is the order of things that the world keep moving even when we feel our personal world has come to a screeching and painful halt.
I have been a recipient of awards for youth service over the years. One plaque is hanging on my wall with a picture of David tucked in the corner.
It has been 37 years since my brother ended his earthly journey. For the longest time, my mind went to how I had tried to help him, how I had failed, how we had lost him to the stronghold of addiction.
With time, I began thinking how much serving others has helped me as I have traveled through my earthly journey without him. It is the order of things that the world keep moving forward even when we feel our personal world has come to a screeching and painful halt.
We are here on our earthly journey for such a short time really. Those we love so dearly and then lose seem to be always inextricably woven into the fabric of our lives.
Donna Moffitt
works for Nashville Public Schools with a B.A. in Public Management. She  is a community volunteer, freelance writer and photographer.  Mother of two and grandmother of 5, she lives with her husband of forty years on the west side of Nashville.  Believing we are all overcomers, she writes about it on her blog, This Earthly Journey. 
Read More