Louise Penny Talks About Armand Gamache's Harrowing New Case
The bestselling author on the 'mind game' at the core of the 18th book in her series of murder mysteries
For years, many of us have crawled into bed with a Louise Penny mystery to follow the career of Chief Inspector Armand Gamache of Sûreté du Québec, the provincial police force for Quebec. Penny's new book, "A World of Curiosities"— which has garnered rave reviews and enjoyed skyrocketing sales in the U.S., Canada and Great Britain — is so deeply unsettling that I read much of it in the light of day.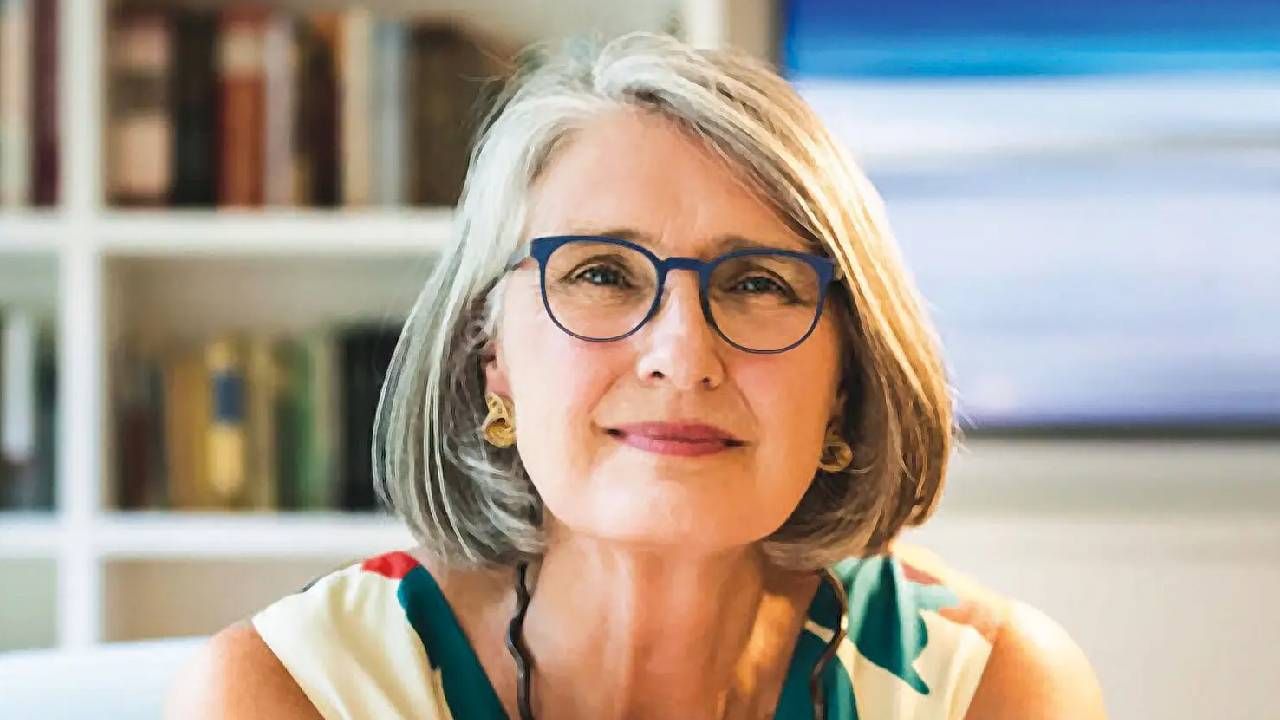 I'm not the only one. Writing in the Washington Post, reviewer Maureen Corrigan noted that this latest volume is "the eeriest book yet, most intricately plotted and harrowing." The many heart-pounding moments include Gamache in a situation that feels like the scariest ever.
"What's worse — a viper in a village or one in a viper's nest? In a village, it's horrific, shattering, unexpected."
Penny, 64, would disagree.
"In previous books, Gamache has been in grave danger and also has been wounded quite severely," said Penny, speaking to Next Avenue from her home in Knowlton, Canada. "In this one, he comes close to losing his mind, not just his life. It's all such a mind game that he doesn't realize it — and that blind spot is one of the main themes."
Writing in the London Times' "Crime Club" newsletter, Penny described that blind spot as "flawed certainty…how we can look at something right in front of us, yet not see it for what it really is."
A Riveting Tale, Seamlessly Told
What else is the book about? A bricked-up room, art history, the historical mass murder of female engineers in 1989 in Montreal, puzzles, pathological liars, revenge, forgiveness, the prosecution of herbalists as witches, a verdant spring and the sexual exploitation of children. That's Louise Penny — never a dull moment, and with plenty of surprises tucked in every page of this riveting tale, seamlessly told.
Like most of the books in the series, "A World of Curiosities" is set in Three Pines, a fictional village populated by vibrant characters whose lives drive each successive story. (That's just one reason why readers new to Penny's books will want to start with the first one, "Still Life," published in 2005.) Penny has frequently called the series "a love letter to the place I live," yet so often in the books, terrible things happen there.
"Terrible things happen wherever we live," Penny countered. "What's worse — a viper in a village or one in a viper's nest? In a village, it's horrific, shattering, unexpected."
"Anybody with gray hair knows what loss and grief is, and that gives us a sense of proportion."
Penny also has stated that people who have known terror recognize goodness. "Anybody with gray hair knows what loss and grief is, and that gives us a sense of proportion," she said. "It's important to acknowledge pain and sorrow, but then do we choose to live in terror or in the light, the goodness and the decency?"
Dr. Michael Whitehead, Penny's late husband and the man who inspired some of Gamache's characteristics, taught her that, she said. Whitehead was the director of hematology at the Montreal Children's Hospital. "That's the worst job possible, but outside of work, Michael was the happiest man in any room, because he understood what a gift life is. That gave him a sense of the goodness that exists." 
Origin Stories for the Hunters and the Hunted
In the new book, Penny reveals the first case Gamache and Jean-Guy Beauvoir worked on together, to provide origin stories for them and other characters who have returned to Three Pines. In future mysteries, Penny said, she intends to "bring some seeds sowed earlier on to fruition, drawing past threads and bringing them forward, like when you run into people you knew from years earlier, which stirs up things we'd thought would never come back to bite us."
Just days after "A World of Curiosities" hit stores on Nov. 29, Amazon Prime Video and Left Bank Pictures released "Three Pines," an eight-part series based on Penny's books. Alfred Molina deftly handles the role of Gamache, with help from Rossif Sutherland as Beauvoir, Elle-Máijá Tailfeathers as Isabelle Lacoste and  Sarah Booth as Yvette Nichol.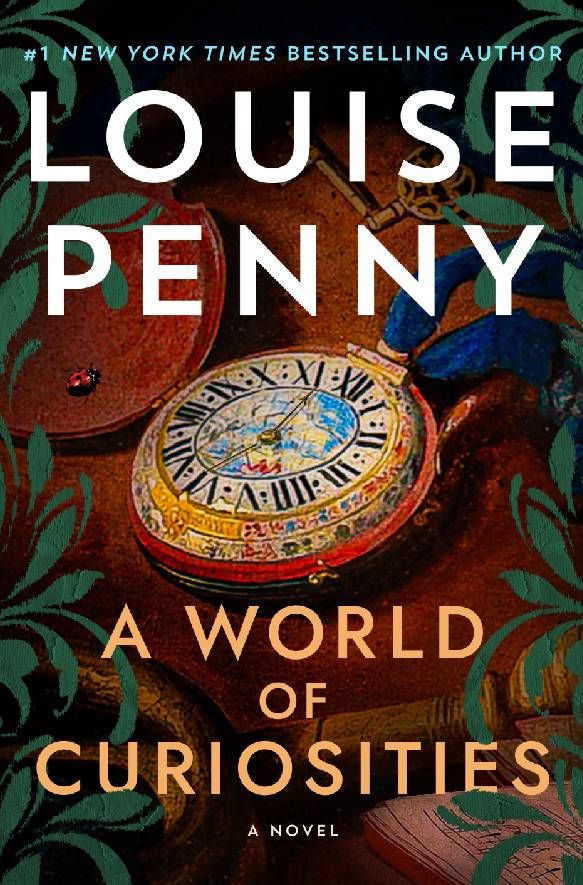 In a video interview with the Toronto Star, Molina confessed that when he was first approached about the role, he'd not read Penny's books. A producer on another job insisted he consider taking the part, and Molina was hooked after reading just the first two volumes. He now says playing the role is a privilege.
"Fred Molina and I were just exchanging emails about merchandise opportunities," Penny said. "He was joking that we could come out with Chief Inspector Gamache pencils, notebooks, maybe even erasers." Boldly, I asked if they had considered bobbleheads or even action figures. ("The Big Bang Theory" had them!) Penny laughed and said, "No."  
When Penny was a child, her mother gave her an Agatha Christie detective novel, and that sparked the girl's interest in crime novels. "That was my first 'adult' book, and that was a seminal moment. I remember the book was still warm from my mother's hands, and that moment connected my childhood to my adulthood," she said. "I've been in love with the genre ever since." That said, Penny takes issue with the categorization.
'Crime is the Trojan Horse'
"The 'genre' thing is a marketing tool that clearly serves me, but technically, 'Hamlet' is a crime novel. The broader you can read, the happier you will be," she said.
Penny added, "Besides, my books are not really about crime, though crime is the Trojan horse that allows me to explore loyalty and the power of forgiveness, in both those who can and those who can't. Human nature is my leaping-off point."
After she leaps, Penny takes on a variety of topics, among them an oil painting commissioned in the early 1670s that is key to the story in "A World of Curiosities." She also has explored such contemporary topics as missing and murdered indigenous girls and women, the opioid crisis, corruption in law enforcement and misogyny. Perhaps in that regard, Penny remains true to her roots as a journalist with the Canadian Broadcasting Corporation. "I love bringing in stuff I didn't know before," she said.
"I love bringing in stuff I didn't know before."
Penny does know poetry, which often appears in her books. She recalled that on long walks with her grandfather when she was a girl, he recited Wordsworth, Yeats and Kipling. "He taught me there is no distinction between talking and poetry, that it's all part of conversation, part of normal life, so poetry has never been intimidating to me," she said.  "Some, I don't understand or like, but it's always part of my daily intake." When writing, she keeps poetry books nearby. 
Next to those volumes are "a pile of cookbooks." Penny writes mouth-watering descriptions of food, dishes served at the restaurant in Three Pines or meals residents cook at home. "I have so much fun with that," she said. "If I'm writing about spring, I'll think about what might be on the menu at the bistro."
Regardless of the season, from the beginning — way before Penny's books had been translated into 31 languages and sold more than 4 million copies — one shining thread has run through every story: Goodness exists.
Patricia Corrigan
is a professional journalist, with decades of experience as a reporter and columnist at a metropolitan daily newspaper, and a book author. She now enjoys a lively freelance career, writing for numerous print and on-line publications. Read more from Patricia at latetothehaight.blogspot.com.
Read More