Why Louisville is Becoming America's Aging Capital
Businesses, nonprofits and a zealous mayor see aging care as their future
What do you think of when someone says Louisville, Ky.? The Kentucky Derby? Louisville Slugger baseball bats? Bourbon? How about the lifelong wellness and aging care industry?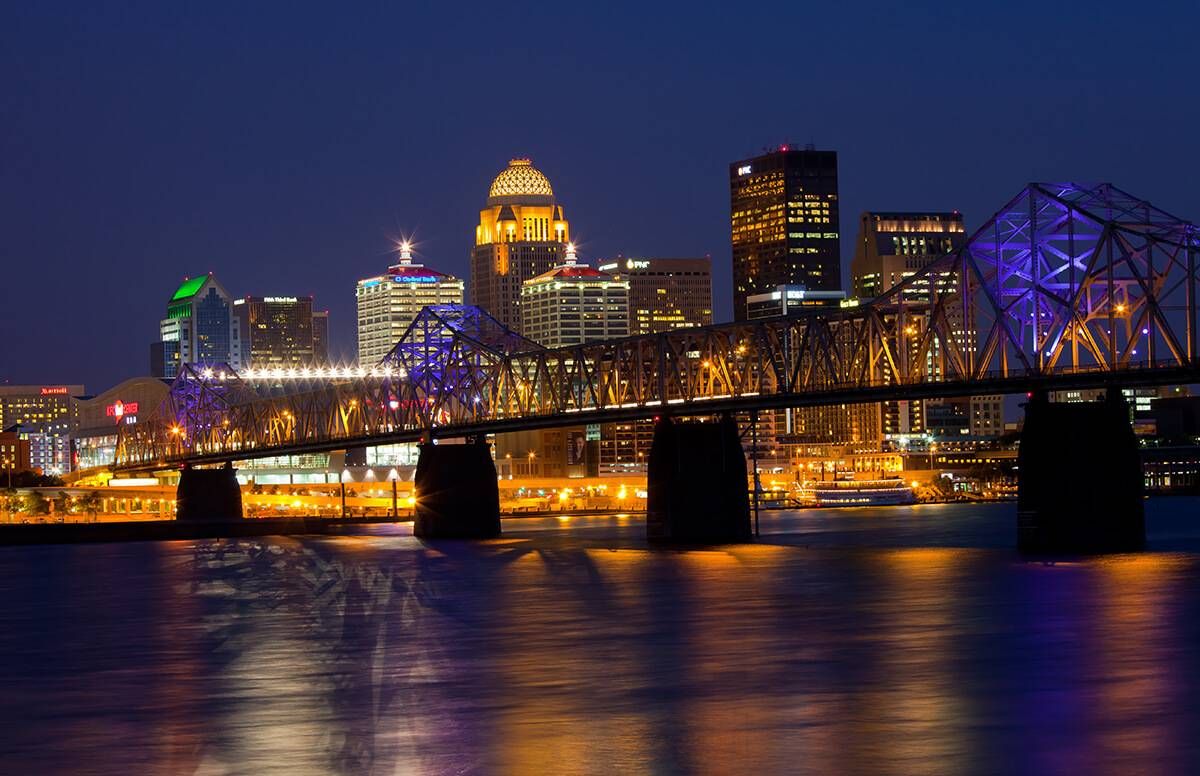 Turns out, Louisville (population 1.3 million) is home to America's largest cluster of aging care businesses, such as nursing homes, home-based health care, hospice and other senior living services. Think health care and health insurance behemoth Humana, as well as Kindred Healthcare, Trilogy Health Services, Atria Senior Living and Signature HealthCare, all headquartered here.
These businesses employ more than 21,000 professionals, producing over $50 billion in revenue. City leaders want Louisville to build on that foundation to become a center of innovation for improving the quality of life for America's growing elderly population. The idea is not only to expand current home-based aging-well businesses but, more importantly, to attract talented workers and ambitious entrepreneurs eager to develop their own innovative products and services in Louisville.
Why Louisville Is Making Aging Care a Priority
I recently spent a few days nosing around Louisville to find out why and how the city has made aging such a priority and was, frankly, pretty blown away.
"Think about the Bay Area 50 years ago. It became a community," said Rick Remmers, national sales and distribution executive leader for Humana, the Louisville-based health care and health insurance behemoth. "We have to become our own ecosystem. Interested in aging and innovation? You need to be in Louisville for a job or as a company."
Several blocks away, in the stately 19 century Louisville Metro Hall, Mayor Greg Fischer (a Democrat and mayor since 2010) proudly talked about how his city is boosting the aging well market. "We're really focused on the innovation aspect of this," he said. "You have to be constantly innovating. We are developing an innovation district in the city."
Fischer, a serial entrepreneur, inventor and venture capitalist before becoming mayor, calls himself "a business guy who happens to be mayor," He co-invented the SerVend automated ice/beverage dispenser found in convenience stores and restaurants and won his last election, in 2014, with 69 percent of the vote.
An Enormous Market Opportunity
The market opportunity for Louisville and the rest of the country is clearly enormous.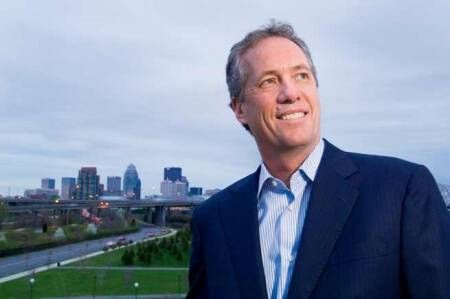 An aging society ranks among the most significant long-term forces shaping the U.S. economy and society, alongside globalization, automation and climate change. The Census Bureau projects the 65+ population will be 83.7 million in 2050 (roughly 21 percent of population), almost double the number in 2012 (when it comprised about 14 percent of population). What's more, the number of people 85+ is projected to triple by 2050, from 5.9 million in 2012 to 18 million.
Louisville's idea to forge a focus makes sense. Industry clusters that gain a critical mass can power local and national economic growth. From the 1870s to the Great Depression, Cleveland was a hotbed of technological innovation for industries like machine tools and electrical machinery. The best-known current cluster is Silicon Valley, the epicenter of global high-tech dynamism. Key to generating a dynamic innovation ecosystem: collaborative, community-based public-private partnerships between business, government and academia.
The Mayor's Reasoning
In a 2012 commentary published in American City & County, Mayor Fischer laid out his reasoning: "Every city has unique strengths, and Louisville is a leader in developing targeted economic development strategies around our strengths. Aging care and lifelong wellness is an industry poised for exceptional growth, and Louisville, and its workforce, stands to benefit."
Since then, city government, business leaders, the University of Louisville and other key institutions have combined resources and backed several aging initiatives.
That said, experience also shows that such collaborations aren't easy to pull off. Truth be told, progress has been slow in Louisville, with several setbacks and disappointing initiatives. There wasn't much of a sense of urgency to collaborate among business leaders and the heads of aging-related nonprofits, several people told me.
The Innovation Strategy
That is, until recently. Unsettling turmoil in the health care industry has made Louisville's innovation strategy an essential priority.
The traditional old-age business model was built around nursing homes and medical care in hospitals. But older Americans increasingly prefer aging in their homes or in home-like settings. They want health care services delivered to them outside nursing homes and hospital walls.
"Caregiving at home for the next 20 years is the biggest issue," said Phil Marshall, CEO of Hosparus Health, a leading palliative and hospice care nonprofit based in Louisville. Added Busy Burr, a Silicon Valley veteran and vice president of innovation and head at Humana Health Ventures: "Health is what happens when you aren't in the doctor's office. Care will be more personalized."
About a decade ago, the 150-year-old Masonic Homes of Kentucky shifted its focus away from nursing homes to continuing care communities with independent-living apartment complexes, assisted living options and skilled nursing home. Much smaller Nazareth Home owns two campuses in Louisville with person-centered care in an historic neighborhood setting.
In a friendly exchange, competitors Gary Marsh, head of the Masonic Homes of Kentucky and Mary Hynes, chief executive at Nazareth Homes, emphasized the changing market and reinforced each other's opinions. "People don't want to be in an institutional setting," said Marsh. Hynes agreed: "It's out with the institutional model. Free the people. I am an aging hippie. That's my motto."
How Long-Term Care Is Changing
The tectonic shift toward home-based care is expensive and where best to place investments uncertain. The transformation is a major factor behind feverish deal making in the long-term care health market.
Case in point: Humana in early December joined two private equity firms to acquire Kindred Healthcare for $4.1 billion. Kindred will be split in two companies; Humana will own 40 percent of the new company with its home health, hospice and community care businesses and Kindred's long-term care hospitals, inpatient rehabilitation facilities and contract rehabilitation services businesses will be operated as a separate specialty hospital company owned by the private equity firms.
Mergers can lower costs and boost economies of scale (if done right). But consolidation isn't enough. The shifting landscape means management is putting greater emphasis on generating the kinds of innovations that grow markets and expand business.
"You have to connect the entrepreneur and technologies with the reality of the people who are aging in America today," said Dr. Marc Rothman, chief medical officer for Kindred Healthcare.
The Urgent Push for Collaboration
These days, the desire for creating an environment generating innovation is raising the attractiveness of Louisville's industry cluster. And Louisville-based aging well leaders are more willing to collaborate with one another now that "everyone is getting pummeled," says E. Joseph Steier, III, president and chief executive at Signature Healthcare, a Louisville-based provider of long-term nursing care. "How can we be more efficient? We can't do it all ourselves."
Among those at working at building the ecosystem is Phil Marshall of Hosparus. We met for lunch at Rafferty's, along with John Reinhart, a serial entrepreneur deeply involved in Louisville's health care innovation initiative. Marshall diagrammed the various constituencies and goals of the collaborations (see photo). He highlighted the recently formed Louisville Healthcare CEO Council comprised of the heads of 10 companies and emphasized the Thrive Innovation Center which opened last October. A public/private partnership, Thrive is a place for consumers and companies to test out technologies and ideas to help older individuals age well (see sidebar below).
Said Reinhart: "Everyone knows health care is changing. An ecosystem takes out some of the risk."
But the region faces competition from other urban areas trying to improve their economic fortunes. As a relatively small city with limited resources, Louisville competes against far richer urban environments like Boston and Seattle.
What About Washington?
I couldn't help but wonder during my interviews whether the biggest barrier to success in Louisville lies some 600 miles away — in Washington, D.C.
Despite the demographic certainty that Americans are living longer, conservatives in power seem set on dismantling the Affordable Care Act and cutting into Medicare, Medicaid and Social Security. The notion of creating a financially viable long-term care system for aging Americans isn't even on the political table in 2018.
"We are coming to a time of reckoning here in our country pretty soon. We have large numbers of aging people and there is a lack of funds for many of them to age with grace and dignity," said Fischer. "That's the real moment of truth for us as Americans. Do we feel people should be able to die with grace and dignity or is it a Darwinian process and at the end you're on your own?"
Fortunately, ecosystems like Louisville's are driven to devise answers that hike the odds of aging with grace and dignity. The question remains: What will Washington do? Hopefully, it will learn from Louisville's experience and willingness to embrace innovation.
The Thrive Innovation Center: Where Ideas Bubble Up
The idea behind the Thrive Innovation Center on the edge of downtown Louisville is ambitious. It will become a meeting place for entrepreneurs, researchers, investors and aging-well organizations to test technologies, products and services aimed at improving the quality of life and the quality of care of older Americans.
That's the goal. After visiting Thrive, which only opened last October, I could tell there's a long way to go to turn the dream into reality.
The Center is a $1 million public-private partnership between the Commonwealth of Kentucky and Louisville Metro, along with companies such as CDW Healthcare, Ergotron, Intel, Samsung, Lenovo and local health care firms like Signature HealthCare and Kindred Healthcare.
Fittingly, everyone I met at Thrive was charting a new path for themselves. My two guides were both in their encore careers: Connie Ashley, 65, retired from AT&T after 37 years as an administrator there and only lasted about two years in retirement. Carol Challas, 59, had worked for medical device maker Medtronics for 18 years, mostly in its medical education area. "I was looking for something to do after my retirement," she says. (Sheri Rose, Thrive's co-founder and executive director, is also on her second career after retiring from AT&T.)
The interior of Thrive is clean and sparse, dominated by technology, exhibits and living spaces. The technologies include wearables and virtual reality headsets for meditation that visitors can try out. The main exhibit was on memory care — dementia, Alzheimer's disease and cognitive health — an opening theme for encouraging entrepreneurs and innovators to tackle at the Center.
The living spaces include a bedroom, bathroom and kitchen. The rooms experiment with various sensors for convenience and safety, such as lights that automatically turn on when someone is getting out of bed at night. "It all comes under the idea of living well," says John Reinhart, a serial entrepreneur and co-founder of the Thrive Center.
In the future, Thrive plans to have programs that will bring older local people aging in their homes to the Center to learn about options that might enhance their quality of everyday life and to combat isolation and loneliness.
This article was funded in part through a grant from Columbia University's Age Boom Academy.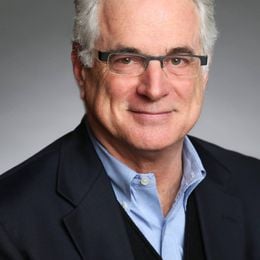 Chris Farrell
is senior economics contributor for American Public Media's Marketplace. An award-winning journalist, he is author
 of the books Purpose and a Paycheck:  Finding Meaning, Money and Happiness in the Second Half of Life and Unretirement: How Baby Boomers Are Changing the Way We Think About Work, Community, and The Good Life.
Read More