My Father's Love for Rural Life
Once again being able to visit Mother Earth makes a former farmer happy
My father mourned. William McVay is a man of the earth, a man who all his life had a front-row seat to the seasons of growth. A man who takes joy in every new corn stalk or much-needed gully-washer.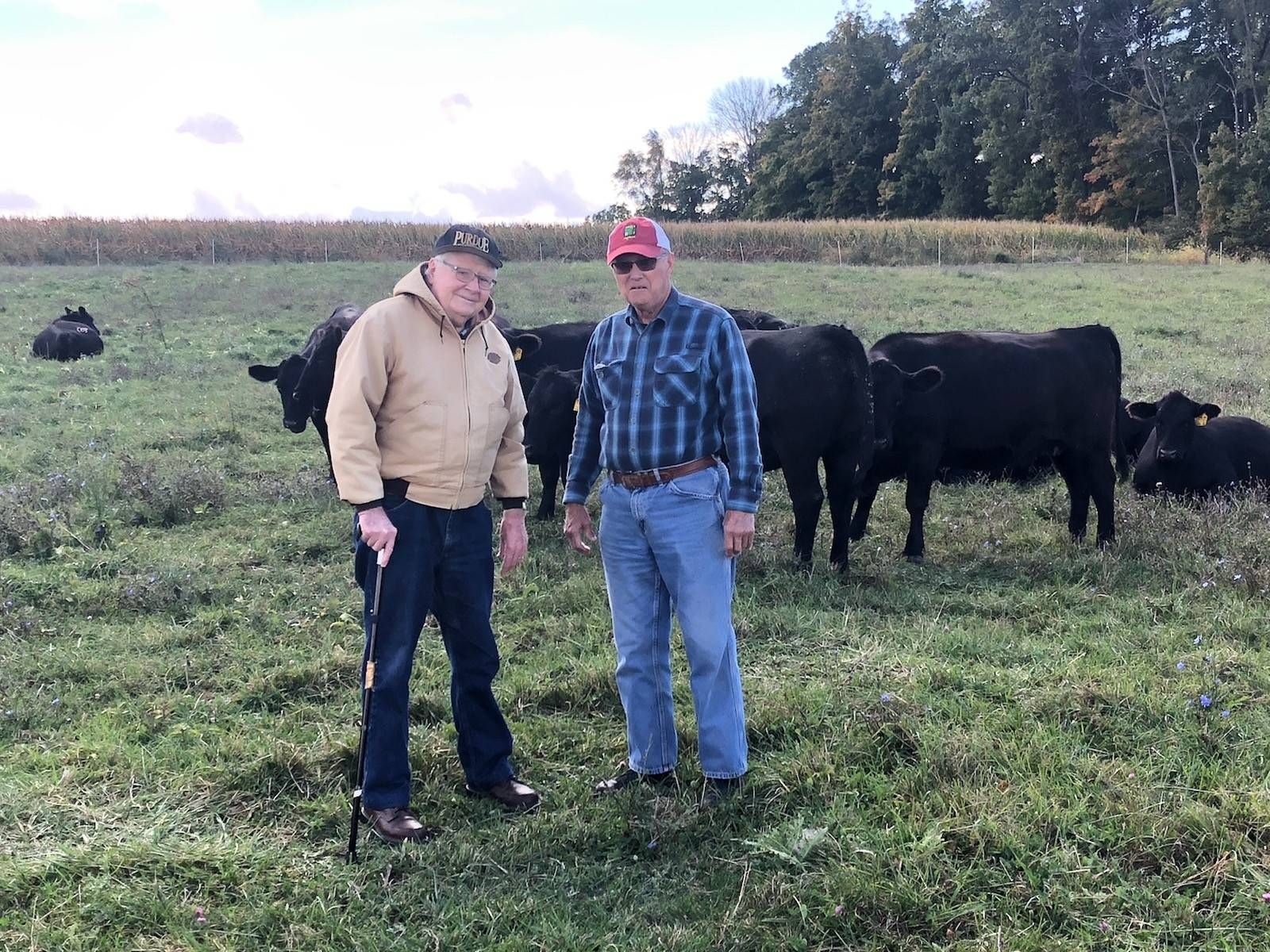 Now 90, he lives in a senior facility. Because of COVID-19, Dad was in lockdown, unable to go beyond the facility campus until the situation improved. Initially, he was in apartment lockdown and then campus lockdown. My father was a long-term vocational agriculture teacher, involved with 4-H and FFA (Future Farmers of America), and managed a family farm in Whitley County, Ind. He missed the outdoors.
When we were children, Dad gave my brother Andy and me a running commentary on the crops on car trips. Planted late? Was the ground too wet? Did we need rain, desperately? Desperately was the word Dad always used.
His talents came from his intellect, his ability to share his passions about agriculture with others.
My father mourned the loss of what he always had, watching Mother Earth. He wanted to see corn growing in the heat of the sun. My brother, who lives nearby, took Dad out for a drive, on the guise of a medical appointment. Father and son went on a tour of what the song "Back Home Again in Indiana" calls the fields he used to know. Dad's gaze noted every detail, the sky with airplane trails, corn not yet knee-high, farmers growing things.
Now from his first-floor window, Dad sees the roses he planted years ago. Dad can no longer care for them and complains about an errant weed. Mother Earth will do what she will do; Dad believes it is our responsibility to tend crops, animals, flora, and fauna.
Dad has now outlived both his parents, his wife, all his siblings, even two of his nephews. His childhood near Camden, in Carroll County, Ind., was challenging due to multiple early losses. His family lost their "good" farm in the Depression, and finances forced a move to another farm with poorer soil.
A Love for the Rural Life
Born with a clubfoot, Dad had multiple surgeries at James Whitcomb Riley Children's Hospital in Indianapolis. As a two- and three-year-old, he was forced to stay in the hospital ward, without family for weeks. His father died of heart disease when Dad was only four years old.
The second farm, where Dad lived until age 16, had no electricity. Again, circumstances forced the family to move into a nearby town. Dad's small universe completely changed for the better. No more chamber pot and outhouse. No more windmill-driven well for water.
Physicality wasn't Dad's gift, his repaired clubfoot leaving his leg weakened. His talents came from his intellect, his ability to share his passions about agriculture with others. Some of his teachers noticed and encouraged him. With the assistance of the State Vocational Rehabilitation Agency, Dad graduated from nearby Purdue University as the first in his family to attend college.
He became a vocational agriculture teacher and spent nearly four decades encouraging farm kids. After retirement, he managed my mother's farm, 420 acres he cherished in Whitley County, land in my mother's family for 173 years.
Fifteen years ago, in the small town where they lived near the family farm, my parents needed help. My mother had dementia. There were no family members within 90 miles and medical services were limited. My parents made the difficult choice to move into a retirement center near my brother in West Lafayette.
Mom lived for seven more years, and Dad cared for her until her death in 2012.
Dad has no fear of death, no fear of tragedy. Been there, done that. Now, he's lost the vision in one eye at the end of his life and suffered two heart attacks.
How We Learned to Appreciate Nature
When my brother and I were children, Dad took us on Sunday afternoon walks. Every season, we walked in the woods beyond our neighbor's house, on a narrowing lane that reached a forest. Dense trees surrounded a pond full of bullfrogs, turtles and the occasional water snake.
Dad could identify almost every tree by its leaf. He was rarely stumped, and if he was, he looked in his worn copy of "Fifty Trees of Indiana." Dad would pull down a branch and slice it open with his pocketknife, showing us how the water and nutrients moved inside.
After a year in lockdown, he can now appreciate a drive to see Mother Earth in all her glory.
He also frequently tested our knowledge. Is this an oak? A maple? Is this a sycamore? No real Hoosier ever missed a sycamore, memorialized in "On the Banks of the Wabash Far Away" by The Mills Brothers. 
Dad's passion for nature passed on to his children, though in decidedly different ways. My brother made a career in agriculture, selling and devising animal feeds, and volunteering for community agriculture organizations, as my father had before him.
I inherited Dad's love of nature. I used my camera and words to capture what my senses learned of the natural world. Under a brilliant blue sky, a farm field, wood or garden can offer sublime beauty during any season.
In the spring, fields are wet. Only a hint exists of what is to come as farmers turn over the fertile, dark soil for planting. In summer, plants raise themselves to the blinding sun, yearning for rain, whispering for a slight breeze. By fall, crops are ready for harvest, the green of summer gone, autumn colors cascading. Each season has its beauty, even a faded sky over a stark, snowy field.
Daily, Mother Nature's sun gives us a chance to recharge, to fill our empty cup. Even in dark times, nature offers abundant richness. We are reborn each day on our trip around the sun, and we can choose to see what gifts lay before us. How to understand and appreciate nature is a gift Dad gave to my brother and me.
I ached for Dad when he could not see the growing things. After more than a year in lockdown, he can now appreciate a drive to see Mother Earth in all her glory.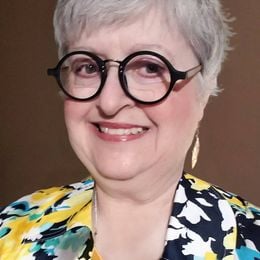 Amy McVay Abbott
is a retired healthcare executive who writes about health and aging, caregiving, disability, and occasionally the arts and history. She formerly wrote "A Healthy Way," syndicated by Senior Wire News Service.
Read More