The Low-Risk Way to Start a Business in Retirement
How to bring in part-time income without tapping your savings
The pull of entrepreneurship for boomers looking for extra income in their Unretirement is its flexibility and the prospect of tailoring a venture to their desires. But many fear that starting a business in your 60s is too risky and that they'll need to tap their retirement savings to do it.
To this, I have two responses: It doesn't have to be risky and there's no reason to touch your 401(k) or IRA for start-up capital (in fact, you absolutely shouldn't).
Low-Cost Sideline Businesses
Thanks to the rise of the Internet, mobile technologies and the sharing economy, solopreneurs, microentrepreneurs and other boomerpreneurs are finding it can take very little money to open a sideline business. They're selling craftwork and artwork, renting out a room, creating online communities, driving for Lyft or Uber and other similar endeavors.
(MORE: How to Get In on The Sharing Economy)
Judith Rosenberg, 69, is a forceful advocate for setting up a small business that produces "residual income" — a recurring stream of revenue — during retirement. "People have to be a lot more entrepreneurial. They have been trained to be employees and have to change their mindset," says Rosenberg, who lives in the San Francisco Bay area.
Rosenberg practices what she preaches. The former executive director of a nonprofit focused on community leadership is now using her experience to build The SAGE Centers. Based in Berkeley, Calif., this organization focuses on encouraging people over 50 to support and learn from one another as they build their businesses.
Rosenberg is creating a stream of residual income for herself by publishing a 30-page ebook ($3.99) called Financial Security After 50: Residual Income Solutions. She's also close to launching an online membership program to expand her community of like-minded entrepreneurs.
(MORE: Franchising in Retirement)
Multiple Income Streams
The creation of an online community reflecting a passion for, say, books, travel, pets, food or, in Rosenberg's case, residual income entrepreneurship, opens up the possibility of multiple income streams. These might include some combination of advertising, product sales, subscription fees, online classes, ebooks and purchases through Amazon, Commission Junction or another affiliate program. (A good online introduction into the possibilities is Problogger.net, the website of Darren Rowse.)
Of course, aside from the rare and often lucky exception, these labor-of-love digital endeavors are no road to riches. "You won't make a ton of money," says Steve King, founder of Emergent Research, a consulting firm based in Lafayette, Calif., focused on the small business economy.
Many 60+ boomerpreneurs are emulating the work lifestyle of writers, dancers, musicians and other artists. Except for an elite few, most artists typically run several side businesses to make a living while staying engaged in their craft. For instance, a modern dancer might teach youngsters at an after-school studio and work as a part-time trainer at a local gym; an author may offer manuscript-editing services and sell books online.
Similarly, taking advantage of the digital and sharing economy "lets you test your business idea" on the cheap, says King. "You take a little risk and if it doesn't work out, it doesn't work. If it does catch on, then you grow the business, if that's what you want to do," says King. "Very few businesses require capital these days if you're willing to start small."
(MORE: Think Out of the Box for a Retirement Job)
Airbnb: Turning Your Home Into a Business
Airbnb, which lets people rent out rooms in their homes to visitors, is becoming a popular way to rake in extra income for people who've cut back their working hours. For example, Susan Clarke, who offers chiropractic care out of her St. Paul, Minn. home three days a week, joined Airbnb last year. She rents out a large double room in her house; the side business brings in about $800 a month.
Stephen Wolcott, of South Bay, Calif., earns money through Airbnb and through part-time taxi driving. A longtime writer and producer in the Los Angeles entertainment industry, Wolcott says he and his wife — a nurse — began "to think outside the box" once their son entered college.
They fixed up a room in their home and joined Airbnb, pocketing $2,000 a month, on average, from guests as far flung as Japan and Russia. The taxi driving is flexible, if not lucrative ("it helps put food on the table") so when Wolcott gets a writing or producing gig, he stops driving and starts up again when the project is done.
An added bonus: he meets all kinds of characters in his taxi and has jotted down plenty of notes. "There might be a book in it," Wolcott chuckles.
After speaking with Rosenberg, Clarke, Wolcott and King, I've grown even more convinced that creating Unretirement income from the digital and sharing economies without risking your retirement savings, home equity or other scarce savings is a heartening trend.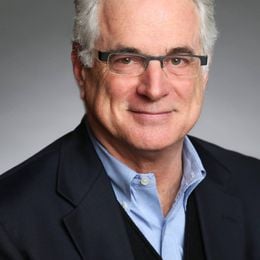 Chris Farrell
is senior economics contributor for American Public Media's Marketplace. An award-winning journalist, he is author
 of the books Purpose and a Paycheck:  Finding Meaning, Money and Happiness in the Second Half of Life and Unretirement: How Baby Boomers Are Changing the Way We Think About Work, Community, and The Good Life.
Read More