Mad About Paul Reiser
As his hit sitcom reboots, the actor talks about growing older
It's like a 20-year high school reunion on the set of the Mad About You reboot (12 episodes, streaming on Spectrum Originals beginning November 20.) Along with stars Helen Hunt and Paul Reiser from the '90s hit NBC sitcom about a young, married New York City couple, many of the original cast and crew have returned. Says Reiser: "Being back on that stage, in that familiar apartment, I thought there would have been an adjustment, but there was none. We are all moving slower, and we have gray hair, but it's been an easy reconnection."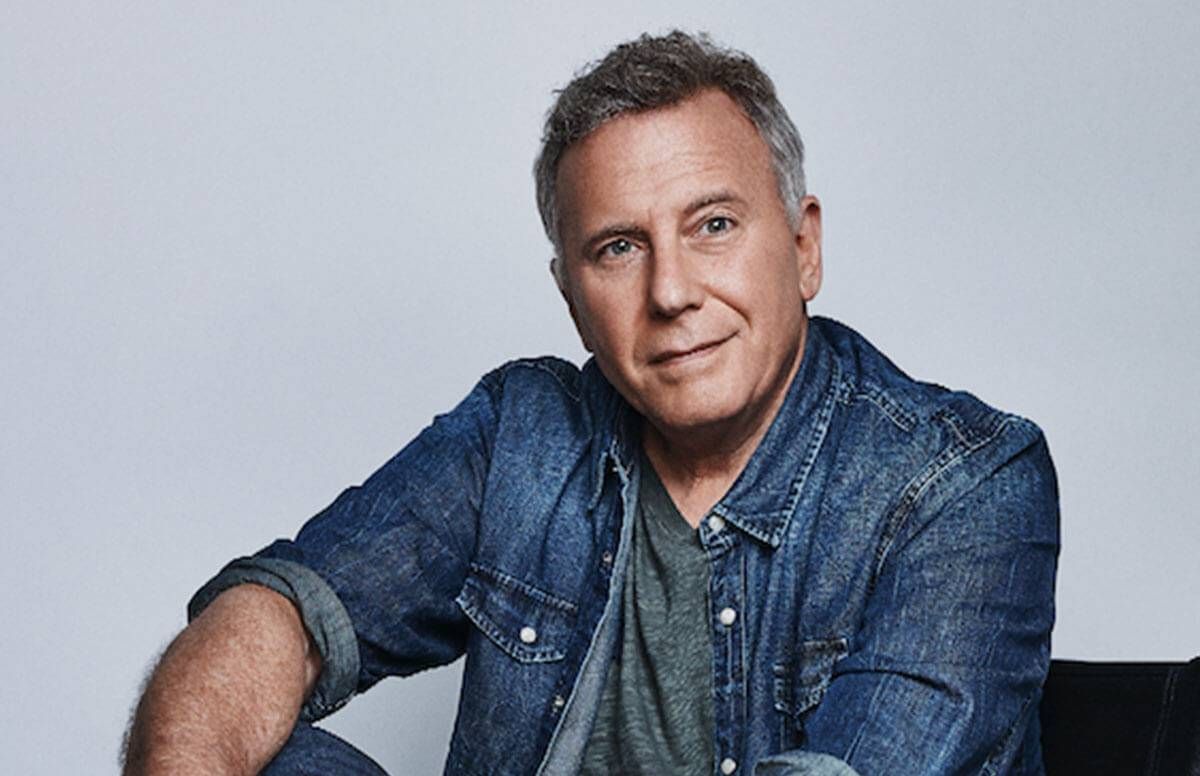 Reiser, 63, wasn't sure he wanted to do a Mad About You revival. "I have a close friendship with Helen, and we continued to meet for lunch every two or three months over the years. When we got together, we discussed our families and the projects we were currently working on. We never talked about the show or going back to those characters."
What Led to the New 'Mad About You'
But as other shows from the '80s and '90s began returning (Will and Grace, Roseanne), Hunt, now 56, and Reiser began to entertain the idea.
"We didn't want the show to be nostalgic and just pick up the story as if it was still the '90s and they were still the same people. We wanted to embrace the fact that they were different."
Says Reiser: "We were like, 'Is it crazy? Would it be fun?' The idea of working together again was appealing. But we both wanted to make sure that we didn't do damage to the show's legacy. We wanted to be sure we had a story to tell."
The passage of years provided one.
In the first Mad About You, Paul and Jamie Buchman were recently married. "The original show was about what happens to a couple when the excitement is over. After the courtship, the wedding and the honeymoon, what then? Who are they when it's just the two of them embarking on a new life together?" says Reiser.
The revival has the Buchmans asking themselves similar questions, 20 years later. "We didn't want the show to be nostalgic and just pick up the story as if it was still the '90s and they were still the same people," says Reiser. "We wanted to embrace the fact that they were different."
A Funny Look at Empty Nesters
Now, Paul and Jamie are getting ready to drop their only child, Mabel, off at NYU. "This couple disappeared from our lives for twenty years so they could focus on raising their daughter. With your daughter out of the house, it's once again  just the two of them trying to figure out who they are and who they are together as a couple now that they are empty nesters," Reiser notes.
Like the original, the reboot is based on Reiser's life experiences. He jokes: "I'm not smart enough to make anything up. In fact, that's why the character is named Paul."
In real life, Reiser and his wife Paula raised two sons (Hunt has a stepson and a daughter). The actor vividly recalls when their youngest left for college. "It was brutal walking back into the house after my son left. For years, our focus had been on our kids. Being an empty nester changes the dynamic not just with your child, obviously, but of course with your spouse. And it's not like you can just go back to the people you were before you had kids, because you're not the same people anymore."
The new Mad About You focuses on issues many mid-lifers will relate to, including respecting boundaries set by adult children, finding new interests, health issues and reigniting passion with your spouse.
On 'Kominsky,' Playing a Seventysomething
In addition to revisiting the past with this revival, Reiser has also had a chance to see into his own future. He recently played the role of Martin Schneider, a character over 10 years his senior on the second season of the Netflix comedy series, The Kominsky Method, with Michael Douglas and Alan Arkin.
"When Chuck (Lorre, the series creator) told me he had a part for me on the show, I was excited," Reiser says. "Then he said he wanted to age me and I thought 'Sure, say I'm sixty-eight or seventy, I don't care.' But then he said, 'No, we want to physically make you older. We want to give you a gut, make you bald and give you a ponytail.' My only request was that it be done right and not like I was a teenager trying to play an old guy in a high school production of Death of A Salesman."
After 2 ½ hours a day in the Kominsky makeup chair, Reiser was almost unrecognizable. Even he was startled. "I looked in the mirror and thought 'Holy cow! That's my father!'" says Reiser.
His new appearance set the Twittersphere aflutter with comments discussing how old the actor had gotten and that he had really let himself go. Reiser laughs, "It's great, because now when people see me in real life, they keep remarking how good I look and asking if I lost weight."
Reiser appreciated the chance to show that being older doesn't mean being uninteresting. "Traditionally, people in their seventies were considered to be old. But here's this guy — knocking on the door of his seventies and he is totally upbeat. He enjoys meeting new friends, he wrote a book, he has hobbies, he's in love with a great woman. Martin has a great outlook on life."
For Reiser, a Bittersweet Time of Life
Reiser thinks life is good too, although he admits that aging in real life can be bittersweet.
"I look at my own kids and I now know what my father meant when he gave me advice," he says. "When you are in your sixties, your twenties look a lot different. You have a better perspective. You understand what is important and what really doesn't count. I want to impart my wisdom to my kids. But of course, you can't really impart any of that. It's all part of their own journey. They have to have the thrill and challenge of learning it all for themselves."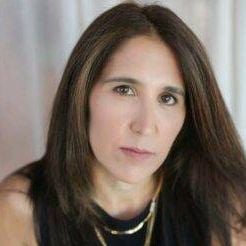 Randi Mazzella
is a freelance writer specializing in a wide range of topics from parenting to pop culture to life after 50. She is a mother of three grown children and lives in New Jersey with her husband.  Read more of her work on randimazzella.com.
Read More