Make Your Wishes Known Through End-of-Life Planning
End-of-life care, funeral services can be planned ahead
By

National Endowment for Financial Education
People nearing the end of their lives can ease the burden on others by making and sharing at least tentative plans concerning their estates and final wishes.
Here are some things to consider: 
    A person (well or dying) can make advance arrangements for his or her funeral or memorial service. Let loved ones know whether you prefer cremation or burial and whether or not parts of your body are to be donated to others or used for medical research. It is helpful to have a burial plot or interment place secured, if desired.
    Consider leaving detailed written instructions with one or two people, such as a spouse and the executor of your estate (note that this requires a will). Some items you might include are the location of important papers, a list of assets and debts, contact information for legal and financial advisors, a description of funeral or memorial arrangements that have already been made and/or paid for and the types of prayers, music, poems and other items desired for a memorial service. This so-called "letter of last instructions" can help eliminate a lot of the confusion and uncertainty that often occurs at death. It is not a substitute for, nor does it serve as, a will. It is a separate and distinct set of information. A will is a legal document that describes the disposition of an estate following death.
    Take care of details to make sure a dying person's spouse and/or other survivors are well taken care of. Check the beneficiary designations on life insurance, a will and retirement savings plans and the amount of Social Security and/or pension benefits survivors will receive.
    Financial experts advise families to prepare a financial notebook or accordion file to store all legal and financial documents in one place. If a dying spouse previously handled all the family finances, the soon-to-be widow or widower needs to be brought up to speed. The same goes for adult children who will need to manage a dying parent's finances.
    Consider using the services of a hospice to assist people with terminal illnesses and their families. Hospice care is generally provided by a team of professionals and trained volunteers. Services provided include nursing and home health aide services, emotional support for the patient and family, pain management, chaplain services for spiritual support and grief counseling.
    The goal of hospice care is to improve the quality of life of people in the last stages of an incurable illness when a cure is no longer possible. Hospices also help family members care for their loved one and manage the stresses associated with the loss of a loved one. Many people report that hospice care helps them feel more at peace as the end of life approaches.
    Many hospice services are covered by Medicare. If a patient is under 65 and does not have Medicare, hospices often work along with their health insurance to facilitate reimbursement and to order equipment (such as a wheelchair or hospital bed), if needed. If insurance is not available or does not cover hospice services, many hospices have a sliding scale fee based on a family's ability to pay.
This material is provided by SmartAboutMoney.org, a site from the National Endowment for Financial Education (NEFE) that helps people make sound decisions throughout all of life's financial challenges.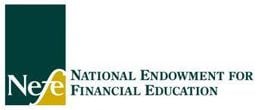 By

National Endowment for Financial Education