Making a 'Living Decision' About Your Memorial
7 tips for planning a monument that reflects your life story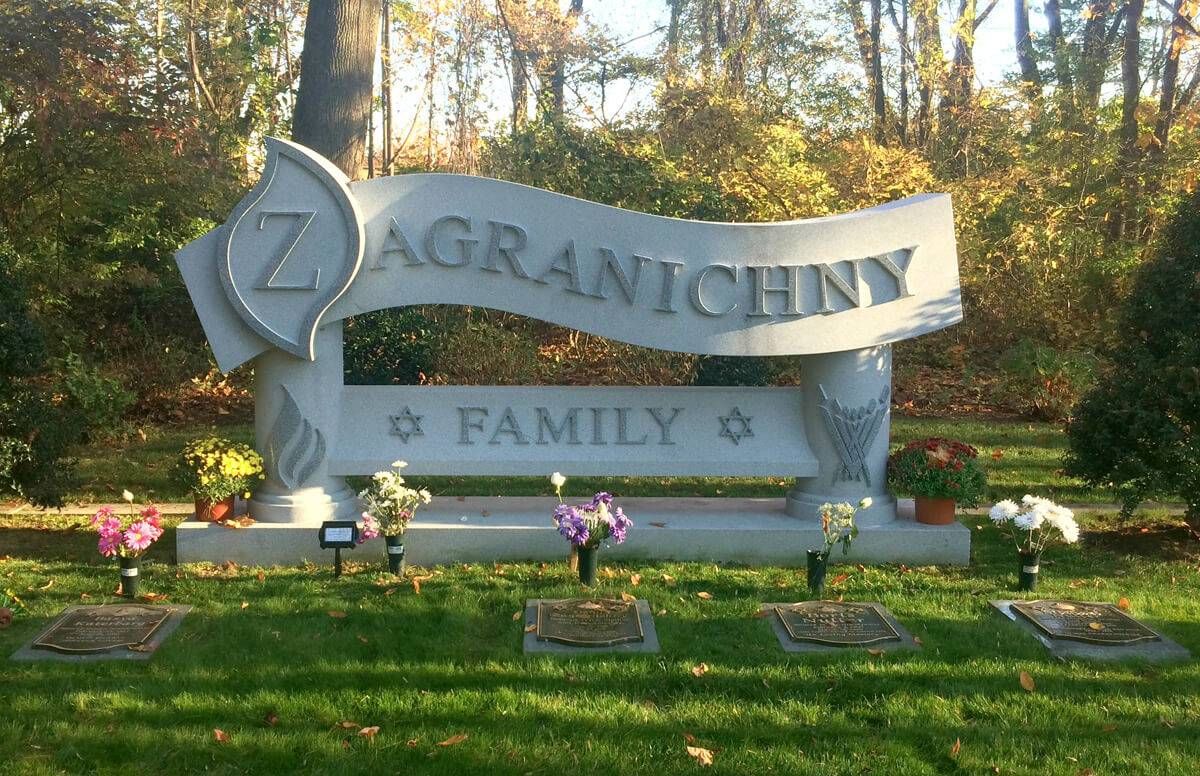 (Editor's note: This content is provided by The Natural Stone Institute, a Next Avenue sponsor.)
For most of us, pre-planning our memorials isn't something we like to discuss (or even think about) if we can avoid it. We too often procrastinate when it comes to finalizing our wills or living wills because we'd rather not focus our time and energy on what we know is inevitable but somehow down the road — way down the road, if we're lucky.
At the same time, however, we tend to be a nation of planners and preparers. We map out vacations, budget for weddings, search for the perfect homes, establish college funds for our children, save for retirement and try to fit in the requisite 10,000 daily steps — all with the intent to be as prepared as possible for the future.
Today more than ever before, people are choosing to make "living decisions" about memorials and monuments instead of leaving those decisions for loved ones to make on their behalf. In fact, a growing number of families are opting to share the experience of selecting the style, design and materials for their individual memorials.
"Just as we share other important life milestones with those closest to us, inviting our family and loved ones to be a part of the decision-making for our memorial can be an intimate and profoundly bonding experience," says Chris Kubas, executive vice president of Elberton Granite Association in Elberton, Ga., a leading source for monuments and memorials. "Not only will we feel confident that our memorial will reflect our personal preferences, but our family and friends will be able to rest easier knowing that they're celebrating our life just as we planned it."
Here are seven tips for selecting and creating a memorial that your loved ones will cherish for generations to come:
1. Make it personal. When you pre-plan your memorial you are able to personalize it in a way that accurately reflects the most important aspects and events of your life — from your perspective. Key life moments that may otherwise have been overlooked will be included, fostering deeper understanding among your loved ones about who you are and what you believe in. There really is no better way for your family and friends to truly understand the "story of your life" than to discuss your memorial with them while you're living.
2. Set a budget. Determine how much you and your family are willing to spend on your memorial. Keep in mind that "bigger isn't always better" and that a small, simple monument will be no less impactful than a large, ornate monument. It's all about creating a memorial that conveys your life story in a personal, meaningful and memorable way.

3. Pick a craftsperson that resonates with you. Among stone crafters, you will find a wide range of skill level and experience. Research memorial providers online and read reviews. Interview several monument providers and discuss the design elements you hope to include on your memorial. Look for craftspeople who show a genuine interest in your life story and are willing to work alongside you and your family to bring your ideas to fruition while also being mindful of your budget. Be sure to ask to see examples of past memorials the provider has created.
4. Edit and refine your "story." Once you've identified the right craftsperson, schedule a follow up session to refine the details of your memorial. You might want to sketch your idea of the monument so that you can visualize how all the elements will work together while also helping the stone crafter better understand your vision. Above all else, enjoy the process. After all, this is a once in a lifetime experience that will ensure your personal story lives on for future generations. Celebrate the process of celebrating your life!
5. Choose a material that is durable and unique. A memorial should be made of a material that can withstand the elements and retain its beauty for years to come. Natural stone — and granite, in particular — is most commonly used for monuments due to its hardness and durability. Because granite is available in a variety of colors and distinctive patterns, you'll be able to select the stone that truly speaks to you. One of the most popular sources for memorials in the U.S. is Elberton, Ga., where skilled artisans produce more than 250,000 granite memorials each year.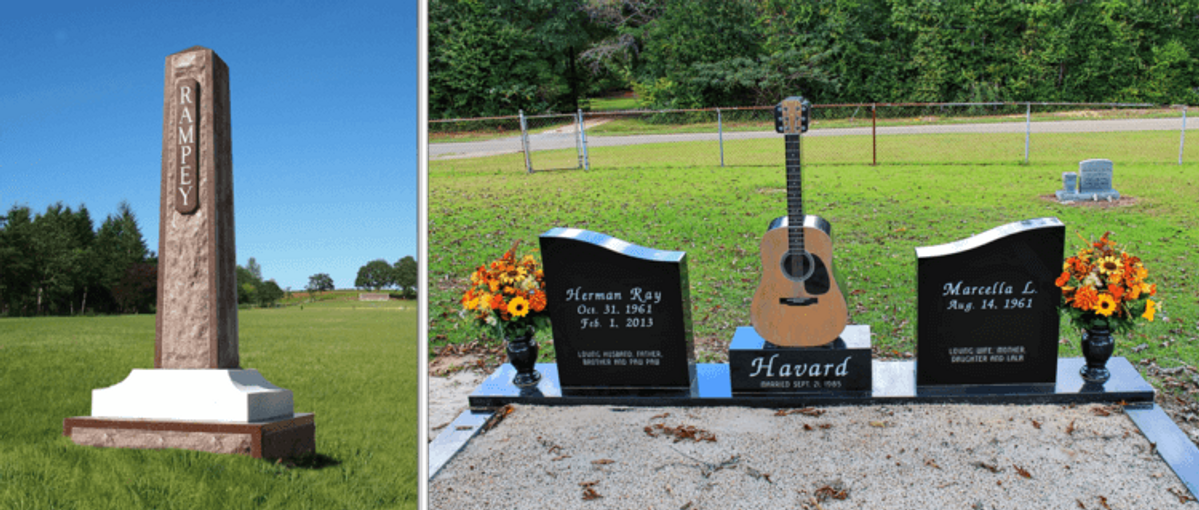 6. Make the details count. Consider having your family tree etched on one side of your memorial, or have the names of your children and grandchildren recorded on the spine of your monument. You might also opt to include cherished photos, a favorite song, poem, verse or an image of a beloved pet. Motion sensing audio players that play your favorite song or a recorded message as visitors approach your monument can also be incorporated.
7. Confirm monument regulations. Check with the cemetery, mausoleum or memorial garden to determine if there are size restrictions on monuments and how they are configured. For example: Can they be placed upright, or do they have to be flat or wedged? Can they be inset with bronze or include a bench? Make sure to verify all regulations and requirements during the planning stage — before your stone is cut, shaped and etched.
We celebrate so many life landmarks, accomplishments and rites of passage. So why not take the time to ensure that, after we've moved on, we're honored and remembered in a way that accurately reflects our unique life story while also providing a meaningful experience for our families and friends. A little planning can go a long way in ensuring a lasting recognition of a life well lived.
To learn more about creating a lasting legacy with natural stone memorials, visit www.usenaturalstone.com.
James A. Hieb
, CAE, is CEO of The Natural Stone Institute, which serves more than 1,900 members in 55 countries who represent every aspect of the natural stone industry.
Read More