Can Medical Marijuana Help with Dementia?
Some studies, and families, say yes; some experts emphasize caution
There may be nothing more painful than looking on, helplessly, while a loved one struggles with the agitation and uncontrolled behaviors of dementia.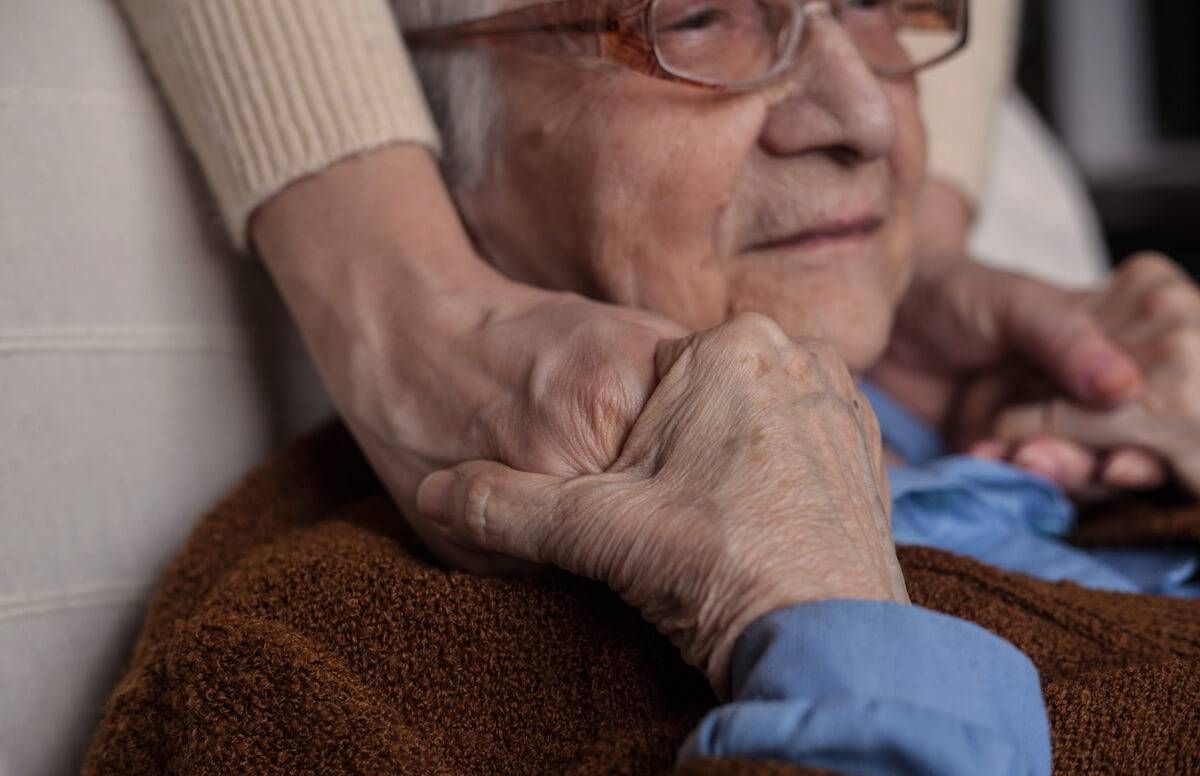 This is what happened to Greg Spier, as he watched his father, Alex Spier, who suffered from Alzheimer's disease, wracked with anguish while reliving his childhood Holocaust trauma. And no medication prescribed by his doctors could provide relief for the elder Spier's anxiety, agitation and sleeplessness.
Then a family member brought in a cannabis-infused candy. After the first dose, Alex got a good night's sleep for the first time in months, and he was calm and communicative the following day.
No Official Endorsement of Medical Marijuana for Dementia
The arsenal of pharmaceutical drugs normally used to treat agitation and behavioral disorders associated with dementia includes antipsychotic, antianxiety, antidepressant and antiepileptic drugs. Yet the effectiveness of these drugs is often limited, and the significant risks they carry can often outweigh their benefits.
With or without scientific data, more and more people are willing to investigate cannabis to treat their loved ones with dementia.
Even though medical marijuana, also called cannabis, is legal in many states, it is not typically included in a treatment regimen for dementia. In many cases, health care professionals don't have enough understanding of medical cannabis to feel comfortable recommending it.
Many health care organizations choose not to include medical cannabis as a treatment out of concern over jeopardizing their federal funding. And as long as cannabis remains a federally outlawed "Schedule 1" controlled substance, which by definition has no medical utility, the medical establishment will be hard-pressed to endorse it without the benefit of very compelling research.
This led to the national Alzheimer's Association's stance regarding the use of medical cannabis to treat the symptoms of the disease.
"The Association believes that much more research is needed to answer questions about the ability of marijuana, and its byproducts or derivatives to treat Alzheimer's disease and other dementias," says Dr. Rebecca Edelmayer, the association's director of scientific engagement. "It is very important that these kinds of research studies be done before we would ever recommend marijuana or any of its byproducts as a therapy for Alzheimer's disease or treating dementia."
Studies on Cannabis and Dementia
At this point, a few, small clinical studies on cannabis for dementia-related behaviors are beginning to deliver data.
A recently published pilot study of 10 patients with severe dementia in Switzerland found that administering a medication combining cannabidiol (CBD) and tetrahydrocannabinol (THC), the two main compounds in cannabis, resulted in a dramatic reduction in behavioral problems and rigidity. It also led to the complete elimination by half of the patients of the use of antipsychotics and other drugs.
Another pilot study from Israel found that adding a medical cannabis preparation to the standard pharmaceutical treatment protocol was a safe and promising treatment option.
After Alex Spier's positive experience with cannabis, the Spier Family Foundation decided to fund a study at Harvard's McLean Hospital on cannabis as a treatment for dementia.
In the meantime, with or without scientific data, more and more people are willing to investigate cannabis to treat their loved ones with dementia.
'Kind of a Lifesaver'
Dr. Jeffrey Hergenrather, a general practice physician based in Sebastopol, Calif., and recent past president of the Society of Cannabis Practitioners, has been consulting on cannabis medicine since 1997. During that time, he says he has helped hundreds of patients with dementia improve their quality of life with cannabis.
"Typically, I'll get a call from a family after the nursing home staff has gotten to a point where a patient's inappropriate behaviors are too difficult to handle, and they are in agreement about administering a cannabis medicine. I'll do the evaluation and, as needed, give this as an order to the staff to dispense," Hergenrather says.
The scientific literature lists 29 agitated behaviors – such as yelling, repeated questions and violent behaviors – all of which, unlike other conventional medicines, are very well-managed with cannabis, Hergenrather says.
"It really is quite impressive to utilize cannabis and then see the patients actually push away from their other medicines. They know what the other medicines do for them and they'll say that they don't want to take them. But they will take the cannabis because they feel relaxed and happy and calm, and maybe even a little euphoric," he says.
"It's been kind of a lifesaver," Hergenrather continues. "The patients are happier, the families are happier and it greatly helps the staff because the behaviors are so much easier to manage."
But Is it Safe?
Clearly, there is a concern about potential risks to this vulnerable population, and Edelmayer of the Alzheimer's Association takes a cautious stance:
"There's almost nothing known about the safety of marijuana used in people with Alzheimer's disease and dementia, and we don't know how people with dementia will respond to marijuana's psychoactive effects," she says. "What we also don't know anything about with marijuana or its byproducts is the way they might interact with other drugs that someone might be taking, especially drugs that are regularly prescribed to people with Alzheimer's disease."
Hergenrather points out that the currently used medications for treating dementia bear significant, and even life-threatening risks. Some antidepressant and antipsychotic medications, such as Haldol, have a "black box warning" alerting to "increased mortality in elderly patients with dementia-related psychosis."
The Food and Drug Administration (FDA) recently extended similar black box warnings for a number of sleep medications that are commonly prescribed to dementia patients, including Ambien, Lunesta and Sonata.
But, Hergenrather says, in the doses normally used for dementia patients, cannabis is a safe and well-tolerated medication, with common adverse effects being a woozy "high" feeling with or without euphoria, dry mouth, loss of balance, forgetfulness and sleepiness.
He says the risk of falls — a common concern for people with dementia — from a cannabis medication is not higher than from other commonly prescribed pharmaceutical medications, and can be lower, depending on the formulation.
Concern About Cannabis and Drug Interactions
With older patients, risks associated with using multiple medications simultaneously must be considered before administering a new drug.
"The only significant interaction documented between cannabis and another drug has involved high dose cannabidiol and an anti-epileptic drug (AED) by the name of clobazam (Onfi ®)," Hergenrather says. "Toward caution, I would recommend that anyone on AEDs who intends to use high-dose cannabis should have blood levels of these drugs checked and adjusted accordingly. Otherwise, no other potential interactions have been found to be clinically significant, and it is accurate to state that there are no drug-to-drug interactions of concern."
Should You Consider Medical Cannabis?
If you think medical cannabis could benefit your loved one and it is legal in your state, find out if your state considers Alzheimer's disease and/or dementia as conditions for receiving it. If yes, Hergenrather recommends working with a cannabis physician to determine the optimal product and dose for a patient's condition.
The Society of Cannabis Clinicians' website has a referral section. If you don't find a specialist in your state, look for one nearby who may provide consultations by phone.
Abbie Rosner
is a Philadelphia-based freelance journalist exploring the many ways psychedelic drugs and their impending legalization stand to impact the way older Americans age and transition.
Read More