Marjorie Johnson's Recipe for Longevity
The centenarian baking champion shares ingredients for a long, sweet life
In honor of her most recent birthday, Marjorie Johnson was serenaded by a Grammy Award-winning singer and an Emmy award-winning comedian on a national TV show.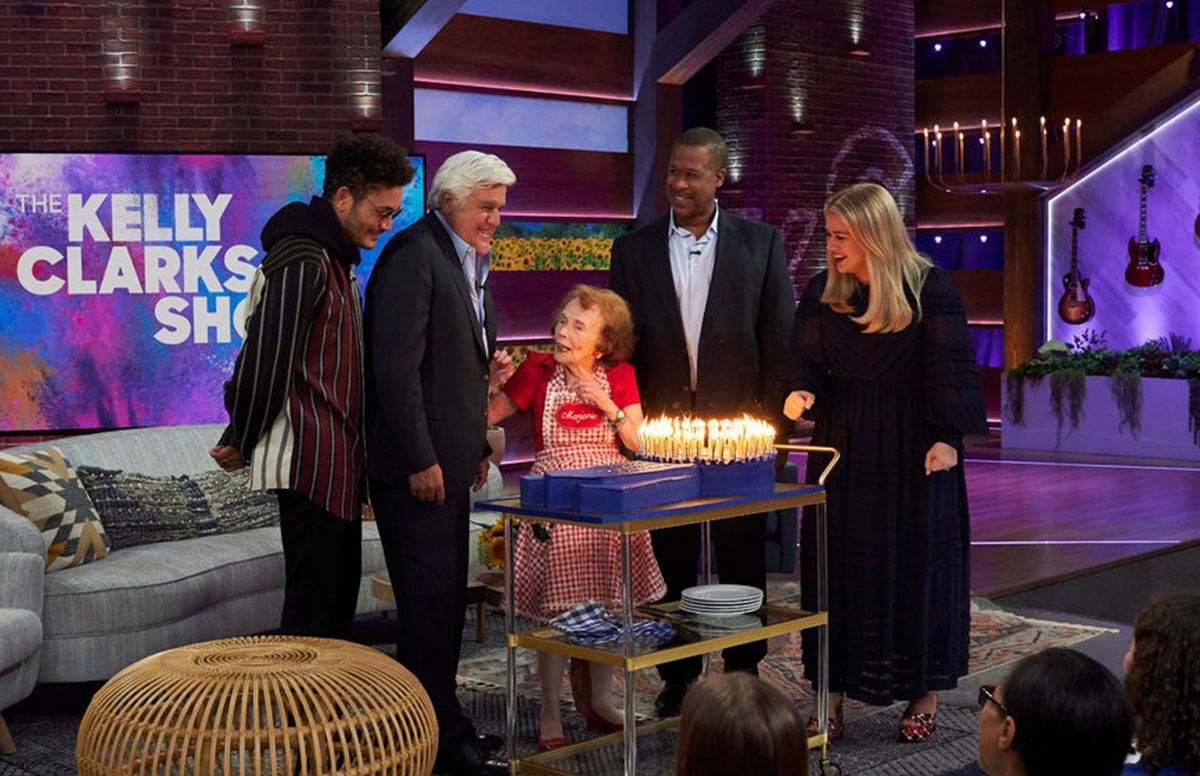 It wasn't just any birthday for Johnson, a champion baker who's earned more than 3,000 ribbons and rosettes for her cookies, cakes, rolls and breads and has long delighted television audiences with her peppy personality.
Johnson turned 100 in August, and less than a month later she flew — by herself — from her home in suburban Minneapolis to Los Angeles to appear on The Kelly Clarkson Show. Jay Leno was also a guest; he happens to be an old friend of Johnson's.
"I knew her when she was a kid, when she was 85," joked Leno, who featured Johnson as his guest more than a dozen times, baking with him on the set when he hosted The Tonight Show.
"You have to think positive all the time, have a passion in life, whatever age you are."
Wearing a red dress and a gingham apron, the petite Johnson perched on the talk show couch between the celebrities and had plenty to say when Clarkson asked for her secrets to her long life and good health.
"You have to eat healthy. Fruits and vegetables! And then you have to exercise. You've got to get your sleep; I like nine hours," Johnson said.
But her most important advice was about attitude.
"You have to think positive all the time, have a passion in life, whatever age you are. I love baking, I love being on TV. We are all masters of ourselves," she said with a chuckle. "I have the same enthusiasm and zest for life that I had when I was 40."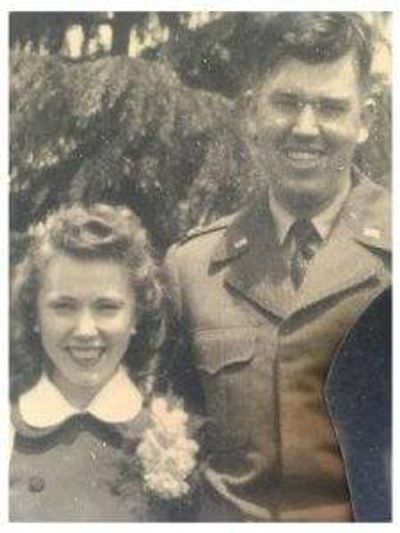 A Lifelong Learner
Marjorie Johnson has baked under the studio lights in television kitchens on both coasts, sifting and giggling with the likes of Rosie O'Donnell, Wayne Brady, Dr. Oz, Martha Stewart and Regis Philbin, and charming the hosts of The Talk, The View and other syndicated programs.
With her enthusiasm, folksiness and infectious laugh, Johnson bursts through the camera, making her a memorable and in-demand guest. But her on-air persona is staked on her formidable skill in the kitchen.
Until she was 55, Johnson baked strictly for friends and family. In 1974, she entered four of her treats for awards consideration at the Minnesota State Fair. Thrilled when they earned blue ribbons, Johnson became determined and driven to accumulate more awards, practicing year-round to perfect her recipes for a picky panel of judges.
"You learn by studying, experimenting and practicing. I keep notes on everything I bake — what shelf in the oven did I use, what happens if I adjust the temperature by a few degrees," she explained.
Now 45 years into her competitive baking career, Johnson is still working in the powder blue kitchen of the house that she and her husband built in the 1960s. Widowed in 2013 when her beloved husband Lee died at 95, Johnson now lives alone and cooks, cleans and does laundry for herself. She reads the newspaper every day, still circling words she doesn't know to look up.
"I want to know. I love to learn," she said.
This summer, she earned 52 ribbons in county and state fair contests. She bakes year-round, running down the steps to her three basement freezers to store the winners and rejects.
"Other women ask for flowers or jewelry for their birthday. I asked Lee for another freezer and a new mixer after I burned the motor out on the first one," she chuckled.
Johnson's recipes are old school, but she tracks the latest nutritional trends, evangelizing about the value of mindful eating and stressing the importance of regularly consuming good fats in avocados and nuts.
She limits herself to one sweet treat a day and has a steely discipline to maintain 98 pounds on her tiny frame; she has lost a few inches from her previous full height of 4'9".
"I have diabetes in my family and I'm determined to avoid it. I get on my bathroom scale every morning. I allow myself to gain two pounds. When it gets to a hundred, it's time to exercise more and eat less," she said.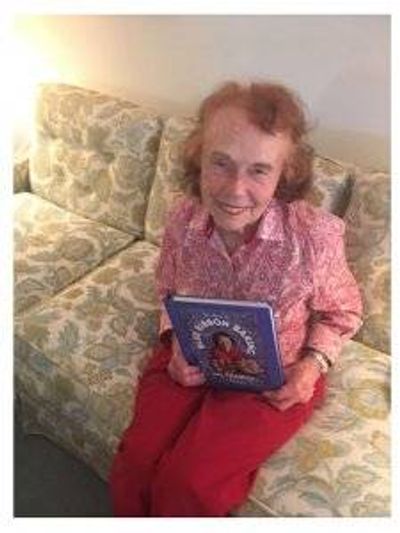 The Century Club Is Growing
A new generation of hale and hearty centenarians is reframing what it means to enter a second century.
Johnson was the fourth of six daughters of a Minneapolis couple who themselves were born in the 1880s. Johnson arrived when Woodrow Wilson was president, the same year that Prohibition began and women gained the right to vote. She was born before talking pictures, radio broadcasting and the NFL.
Johnson is part of a growing cohort of centenarians who hold personal memories of a broad sweep of contemporary history. A 2017 count by the U.S. Census Bureau put the number of Americans who have reached the century mark at around 90,000, up from 50,000 in 2002. The number of people who will blow out 100 candles is predicted to climb to 140,000 in the next decade.
Scientists are interested in teasing out the genetic and lifestyle factors that propel centenarians into their extraordinarily long lives. The New England Centenarian Study, founded in 1995, has evaluated more than 1,600 of them and has enrolled over 150 so-called "supercentenarians," people 110 years and older, in a comprehensive newer study to research the limits of the human lifespan.
With her competitive baking, television appearances and travel, Johnson may seem to defy the limitations of what are sometimes called the "oldest old." But professionals and academics who study aging point out that there's no one way to live in later life.
"The older people get, the more heterogeneity we see. There's more variation in this population than any other age group," said gerontologist Kerry Burnight.
"Show me an eighteen-month-old or an eighteen-year-old, and I can give you some parameters for their developmental milestones. Show me an eighty-one-year-old and it all goes out the window; at that age, they could be out waterskiing or they could be bedbound."
A Blaze of Candles
It's been quite a centennial for Johnson.
The celebration began last spring when, accompanied by her 60-something children — an aerospace engineer and two physicians — she cruised the North Atlantic to England, then spent a week in London. In August, the month of her birthday, the YMCA where she works out three times a week surprised her with cake and festivities. Later in the month, her daughter threw a party and Johnson greeted 200 guests.
"It's nice to be a hundred but the fact that I arrived with the same health I had when I was forty, that's the accomplishment," Johnson said. "My parents died young, they were just in their seventies. You can beat your genes with the right habits. Take care of yourself and don't be perturbed about your wrinkles. Get your hair done, look your best."
At the end of The Kelly Clarkson Show that honored Johnson, the host and her guests surprised Johnson by rolling out a birthday cake topped with a hundred blazing candles. Clarkson led the studio audience in a rousing chorus of "Happy Birthday."
Before he joined Johnson in blowing out the candles, Leno jokingly asked the blue-ribbon baker if she was wishing to turn 101.
In all seriousness, Johnson corrected him.
"No. I'm wishing for a hundred and fifteen!" she replied.
Marjorie Johnson's Recipe for Gingersnaps
3/4 cup  shortening
1 cup  packed light brown sugar
1/4 cup  molasses
1 large egg
2 cups all-purpose flour
2 tsp. baking soda
1/4 tsp. salt
1 tsp. ground cinnamon
1 tsp. ground cloves
1 tsp. ground ginger
1/2 cup sugar (for dipping)
Preheat oven to 375 degrees.
Cream shortening, brown sugar, molasses and egg in a large bowl. In a separate bowl, sift flour, baking soda, salt and spices. Gradually add the dry ingredients to the creamed mixture, blending until mixed. Dough can be chilled for easy handling.
Shape the dough into balls the size of whole walnuts. Roll balls in sugar, place on baking sheet. Bake 8-9 minutes. Cool on sheet for one minute before transferring to rack.
Makes 3-4 dozen
* Recipe from The Road to Blue Ribbon Baking with Marjorie by Marjorie Johnson (Beaver's Pond Press)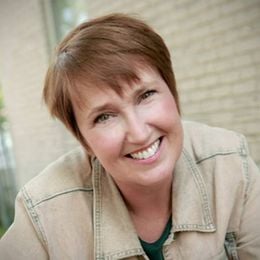 Kevyn Burger
is a freelance feature writer and broadcast producer.  She was named a 2018 Journalist in Aging Fellow and a 2020 Continuing Fellow by the Gerontological Society of America. Based in Minneapolis, Kevyn is the mother of three young adults and one rescue terrier.
Read More