Why Do Many Marriages Dissolve After Two Decades?
The reality of the 20-year itch and how couples can face the challenge
Armando and Julie Everett (not their real names) are in their early fifties, live in Los Angeles, work in the entertainment industry and were married for 26 years. Their two children are now grown and live on their own. Their marriage had its ebbs and flows and uncertainties, but they stuck together, partly for the sake of the kids. Once their two adult children moved out, their marriage started to dissolve and the Everetts split up.  They divorced in 2016.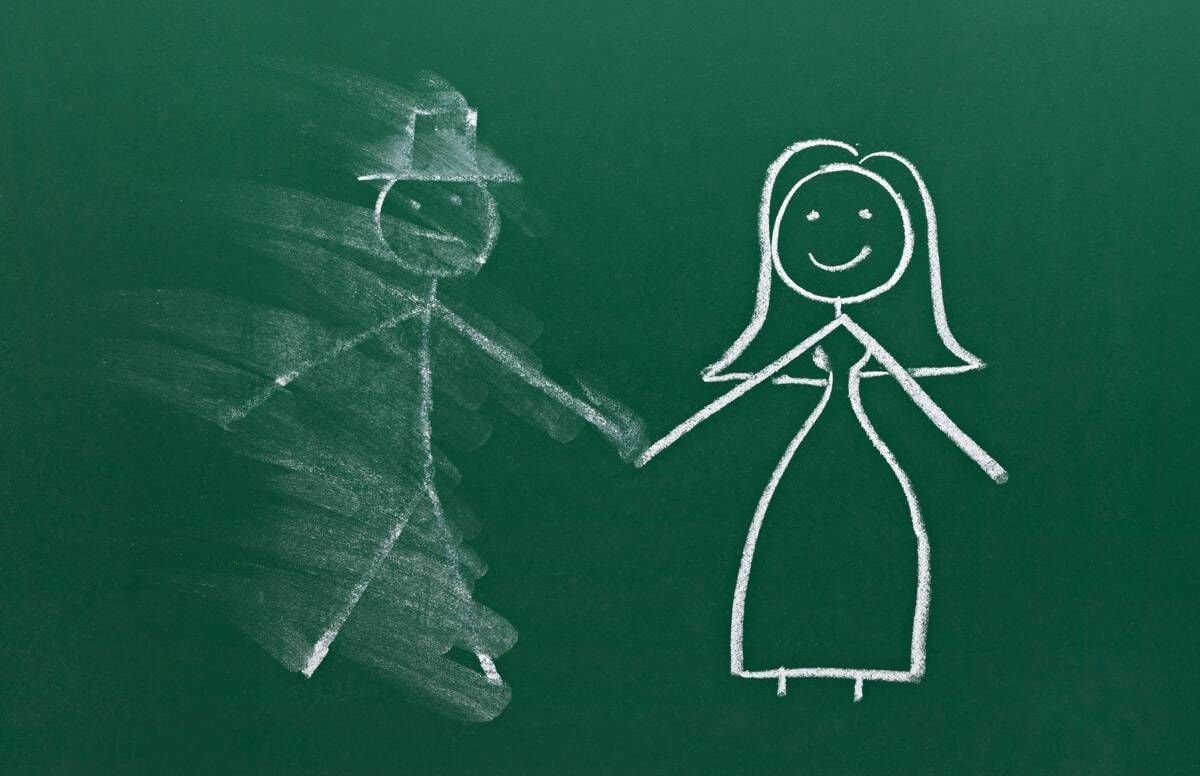 Call it the 20-year itch.  After the children move out, some couples who have been together for decades face a conundrum: stay together and work things out or split. Despite the many years together, some opt for divorce. Why? Why after 20 or 25 years married, does the relationship dissolve?
According to the Pew Research Center, among adults 50 and older in the United States, the rate of divorce has approximately doubled since the 1990s and for those 65 and older, it's roughly tripled in the same period of time.
"Kids leaving home is a major milestone in life," explained Deb Purdy, author of Something Gained:  7 Shifts to Be Stronger, Smarter & Happier After Divorce.  When the children move away and the couple is left with each other without the offspring, it forces couples to reevaluate their life and their marriage.
You're 45- to 55-years-old and realize you won't live forever, Purdy said. Having children depart triggers a spate of questions such as: What have I done with my life? Am I happy in my marriage? Or do I want to start fresh?
How Couples Lose Their Connection
Raising the kids is so consuming that it can occupy all the oxygen of a marriage. "It's easy to ignore, gloss over or not deal with the dysfunction of your marriage," Purdy said. Parents are preoccupied by the everyday life of their kids, including grappling with grades and school, transporting them to, say, soccer practice and possibly helping them gain acceptance into a good college.
Furthermore, resentments often foment over the many years of a long-lasting marriage. Your spouse "feels as if he's holding you back. You're trapped in this unsatisfied situation. Jumping out of it and starting over seems more filled with hope and possibility, offering a new start," Purdy noted.
A friend of Purdy's summed up the dilemma in two terse sentences. When his kids moved out, he said to Purdy, "Kids are leaving. I hope I really like my wife."
Before the children abscond and forge their own life, the signs of any discontent rumbling in a marriage are usually present, years before the kids move out, said Jay Lebow, a clinical professor at Northwestern University in Evanston, Ill.  Many couples are consumed by their children and lose connection with each other.
Importance of Communication
Lebow stresses that most of the time, these differences can be negotiated if the couple possesses strong enough communication skills to resolve disparities. If the couple is in their mid-fifties, and she's thinking about sitting on a rocking chair on a porch in a sunny climate upon retiring and he wants to climb Mount Kilimanjaro, those conflicts can be talked out and resolved.
"You look for ways to bridge the differences. In most cases, people are able to come up with ways that allow for a good solution for everyone," Lebow said. He also acknowledges that in some cases, there are irreconcilable differences that can't be resolved.  "It's rare that someone wants to go on an Ashram and the other wants to stay on Wall Street," he added.
Hence, many couples strive to patch things up and reinvigorate the marriage. "Both people have to be committed to wanting it; it won't work if one is ambivalent," Purdy said.
How to Reinvigorate Marriage
Couples have to jointly reinvent themselves. It's no longer business as usual. They have to negotiate issues together such as: What do we want our future to be like? What are our mutual goals, and how do we help each other accomplish them?
For couples who want to save their marriage, Purdy recommends the following:
Describe as a couple together exactly what you want your marriage to look like in the next few years and beyond, creating an ideal road map for the future.
Recreate the excitement of when the two of you first met. Start dating as if you were starting fresh, and get creative and experimental with your sex life.
Often couples need an outsider who can offer some perspective, so consider marriage therapy or a couples' retreat to reinvigorate the relationship.
Facing the Inevitability of Divorce
But sometimes the signs indicate that divorce is on the horizon, suggested Joanne Pedro-Carroll, a Rochester, N.Y.-based clinical psychologist and author of Putting Children First: Proven Parenting Strategies for Helping Children Thrive Through Divorce.  "When couples lose the ability to communicate any appreciation of each other," that's often a sign that the marriage is collapsing, she said.
In fact, studies indicate that many couples wait six years before expressing their dissatisfaction, Pedro-Carroll noted. Couples who address issues immediately, however, can often find ways to reconnect, "have fun and talk about what's bothering them in ways that aren't destructive," said Pedro-Carroll.
She advises couples: "Say what you mean, without being mean."
"The best advice I can give is to recognize early warning signs. Very often people are in denial," Pedro-Carroll added.
But Purdy notes that sometimes splitting up and divorcing can be the right decision for some couples. "Not all marriages are meant to last a lifetime. In fact, half of them don't," she said.
And divorce can sometimes serve as a "do-over that enables someone to reinvent one's life for the better," Purdy said.
Pedro-Carroll agrees that divorce is the best outcome when "the relationship is filled with animosity and abusive behavior toward each other. That's a toxin for children, especially if children are caught in the middle."
The key is taking the judgment out of divorce. According to Purdy, "Divorce isn't good or bad. It just is. Reframing divorce from a failure of character to a catalyst to make ourselves better" is key.
Gary M. Stern
is a New York-based freelance writer who has written for the New York Times, Wall Street Journal, Fortune.com, CNN/Money and Reuters.  He collaborated on Minority Rules: Turn Your Ethnicity into a Competitive Edge (Harper Collins), a how-to guide for minorities and women to climb the corporate ladder. His latest book collaboration From Scrappy to Self-Made, written with Yonas Hagos, about his life as an Ethiopian immigrant coming to the United States, knowing two words, yes and no, opening one Dunkin' Donuts 30 miles west of Chicago, and turning it into owning 47 restaurant franchises including 21 Smoothie Kings, 16 Dunkin's and 6 Arby's is just out from McGraw Hill.

Read More