What Mary Tyler Moore Meant to Boomer Women
In her iconic '70s show and in life, she was a remarkable role model
Laura Petrie was a young TV wife played by Mary Tyler Moore on The Dick Van Dyke Show when I was a pre-teen fan captivated by the character's grace, humor and endless ability to get herself out of trouble. She was also strong-willed and charming, qualities that were a winning combination for young girls with few realistic role models on television in the mid-1960s.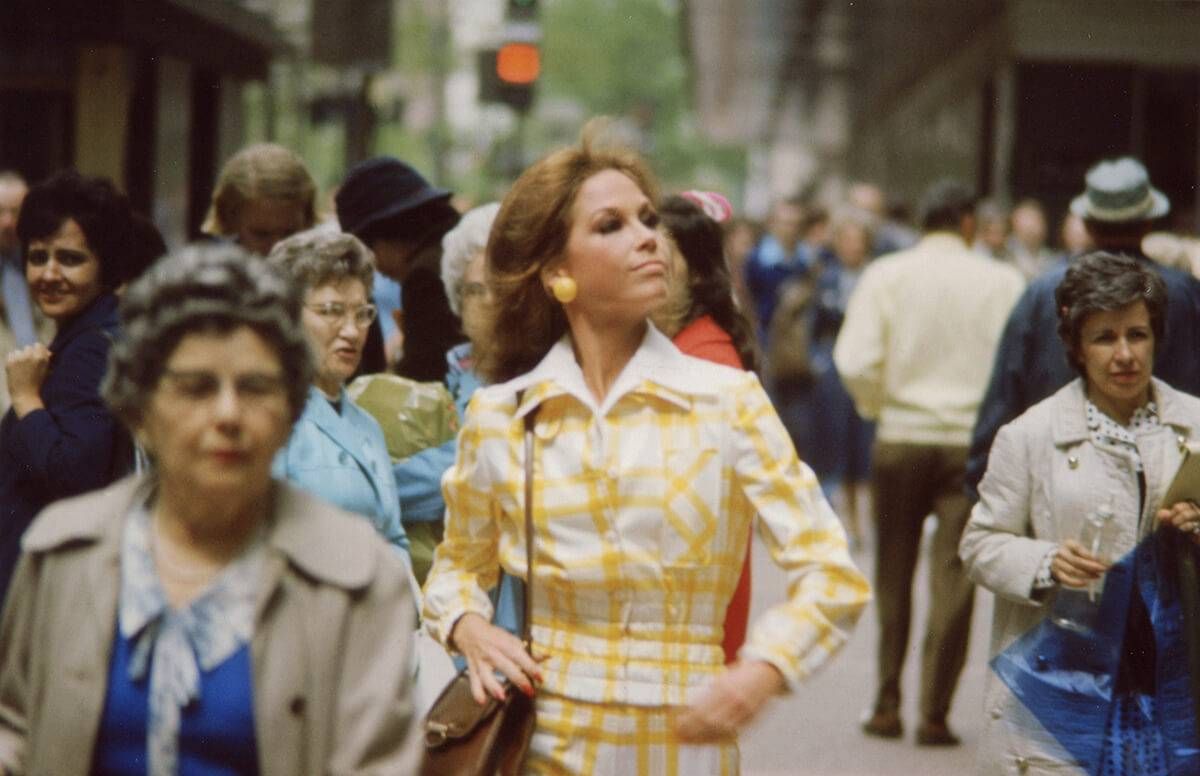 When Moore re-emerged as WJM TV news producer Mary Richards in 1970 on The Mary Tyler Moore Show, it was against a backdrop of rapid societal shifts. The show began the same year that four students were killed by National Guardsmen at Kent State, Apollo 13 demonstrated both the fallibility and ingenuity of the space program and the Beatles disbanded, breaking the hearts of music lovers everywhere. In the midst of these tumultuous events, Mary Richards brought Laura Petrie's charm and gentle humor to her role as a single working woman and all-around confidant. It was TV escapism with a modern twist, offering a glimpse of work opportunities for American women, amidst the restraints of pay inequity and gender role stereotypes.
The Marvelous Mary Richards
We watched Mary navigate boorish comments with an aplomb that few of us boomer women could ever pull off in real life. We also watched her navigate an ocean of bad dates with the good humor that comes from knowing she had created a family at WJM and at home of people that had her back.
We studied her outfits like we would prepare for a test, marveling at her impeccable wardrobe on an under-market salary. We wanted to dress just like her — except for the time she had the very bad hair and dress day at the Teddy Awards.
And we admired her role as mediator in the relationship between her amusingly caustic landlord, Phyllis, and her best friend and fellow tenant, Rhoda. Mary always stayed above the fray, whether at work or at home. She was the trusted friend who did not betray, the optimist who saw the best in everyone and that rare tolerant and kind colleague who never made people feel bad about themselves.
The True Legacy of Mary Tyler Moore
Mary Richards has been hailed as a feminist role model because she was a single working woman in her 30s who took birth control (at least by the third season) and was not obsessed with finding a spouse. But Mary Tyler Moore's legacy will be much greater than the emerging feminism of her character.
Her real life was marked by remarkable grit and resilience. Moore's life story includes alcoholic and distant parents, three marriages and her own battles with alcohol and illness.
She was first married at 18 and divorced six years later. Her second marriage to TV executive Grant Tinker was failing even while she was playing the beloved Mary Richards on one of his shows. Three years after the series ended, her son Richie — who for years fought his own battles with drugs and alcohol — was killed when his gun misfired.
Diagnosed with juvenile diabetes in her 30s, Moore hid her insulin dependence from the public for years. Over time, however, she became a tireless advocate for the fight against juvenile diabetes and fought the effects of the illness until her death. Moore sought treatment for her alcoholism under orders from the doctor treating her diabetes and wrote about this struggle candidly in her memoir.
In the past decades, Mary Tyler Moore cemented her legacy in ways that will keep the beauty and grace of Laura Petrie and Mary Richards forever in our hearts. More importantly, she did so by allowing us a greater understanding of the remarkable woman who was behind the iconic characters.
Moore did not live the storybook existence of the comedy writer's wife or the single career woman. Rather, she lived a life of challenge, pain, tenacity and achievement. And she accomplished this with a real-world smile that did, indeed, turn the world on and make us feel that we can make it after all.
Next Avenue Editors Also Recommend: