Master of the Home Entertainment System
The writer realizes being an electronics genius is harder than it looks
When it comes to housekeeping, my wife Sue and I play distinct roles. I do the cleaning, laundry, shopping, and cooking. Sue thanks me.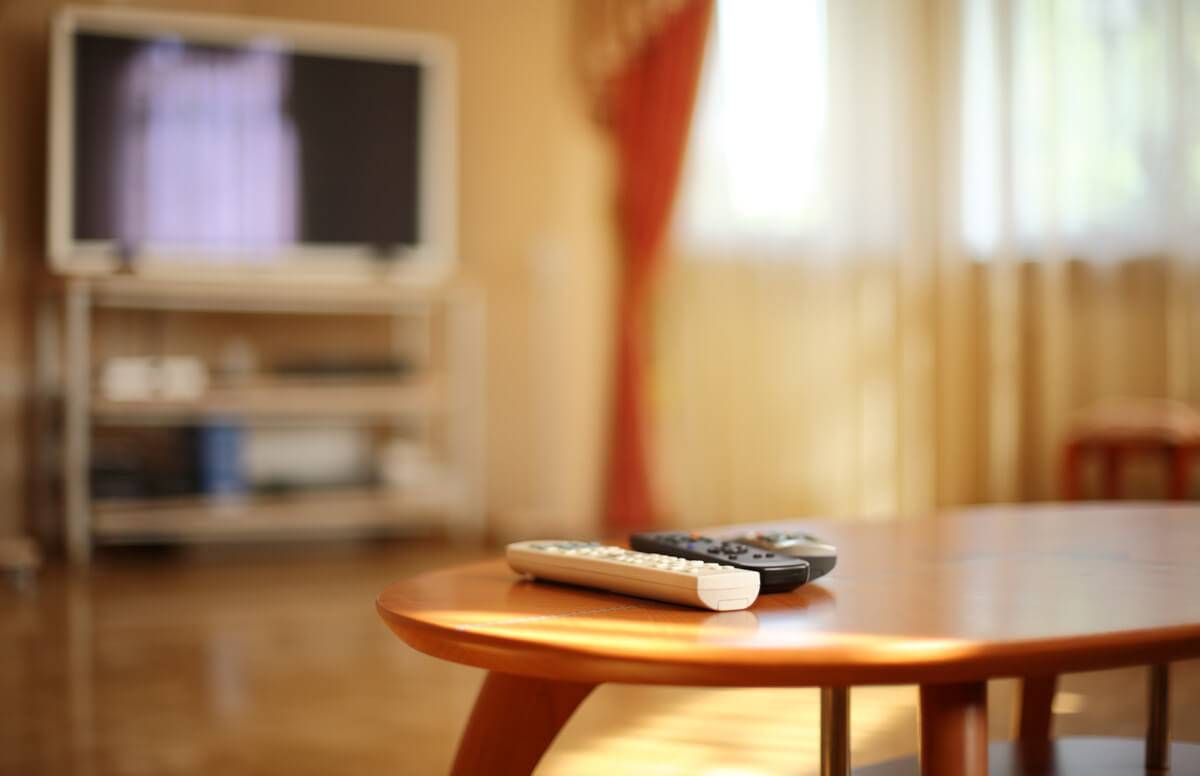 Considering Sue has a full-time job, I have no problem with this arrangement. In all immodesty, I can claim to be a fine cook. The place looks pretty good at the end of cleaning day, too. As for the laundry, I've ruined only one of her blouses. (It would have been helpful if someone had informed me silk doesn't do well in dryers, particularly after 40 minutes.)
And while we both have gotten used to our arrangement, I also know that if I fell out the window while installing the air conditioner, Sue could pick up the slack. After all, she was single longer than we've been married, and probably has some memory of where the grocery store is located and that the washer/dryer is in our basement.
While I never understood what HDMI1 and HDMI2 meant, I gradually understood how to use them.
But Sue performed those particular tasks during the pre-digital years. That is to say, only I know how to operate the behemoth known as the home entertainment system.
Job Security for Me, The Cable Guy
To you, this might not be all that monumental. But in Sue's eyes, on movie night, I transform into Nikola Tesla, unlocking secrets that heretofore have baffled mankind. Or at least her.
In fact, I never knew how brilliant I was until, one evening, a clicker in each hand, I pushed, switched and toggled buttons like an electronic sharpshooter recreating the gunfight at the OK Corral.
"I have no idea what you're doing," Sue marveled.
"That's known as job security," I said with all the deluded pride one can possibly muster regarding the art of switching from Blu-Ray to Netflix.
It's not like any kind of electronic wizardry ever came easily to me, seeing that for years I was something of a walking punchline: How many people does Kevin need to help change a lightbulb? Ten: nine to fall down laughing, and one to say, "Here, give me the damn thing, I'll do it myself!"
During the early days of home video, it was up to my then-roommate to tackle the grueling task of hooking up the cable box to the TV and VCR. Some years later, when living alone, I had friends over one evening. After a couple of beers, I casually "wondered" out loud if there was a way to connect the cable cord directly to the VCR, thus negating the monthly cable box fee.
Faster than you can say "integrated circuitry," two guys jumped to my rescue and happily went to work.
Some might say I took advantage of my friends' know-how. Well, yes, that was the whole idea. But hear me out. Guys love hooking up entertainment systems. As far as I was concerned, it was a good deed for everyone involved.
Programming the DVR? QED (I Thought)
But friends weren't always going to come to my rescue, especially after I got married. It was high time I figured out what this "guy" business was all about.
Well, good luck with that. Whenever it was time to upgrade the home entertainment system, I'd read the instructions out loud while cautiously connecting the various devices over the course of two or more hours. As digital became the norm, adapters, splitters and extenders were de rigueuer in enjoying DVRs to their fullest. And while I never understood what HDMI1 and HDMI2 actually meant, I gradually understood how to use them.
To my relief, over time, much of it became pretty intuitive. I mean, duh — red output, red input? This home entertainment stuff seemed to be made for digital simpletons like me. There really was nothing to it.
So perhaps I was unfair keeping all this knowledge to myself. Sue and I had already seen how baffling the new world of home entertainment was to our own mothers. And there was no guarantee that, decades hence, our daughter was going to live close enough to help Sue program the DVR so she could watch Legally Blonde for the 375 time.
That's why I decided to write instructions detailing the operations of watching Netflix, using the Blu-Ray and programming the DVR. And that's when I realized how ridiculously complicated the whole process was if you had to think about it.
I had become so familiar with the system, it was impossible to write instructions without turning on the equipment, going through each step with clickers in hand and, yes, talking out loud to myself the whole time.
What normally took seconds to accomplish without thinking became astonishingly laborious when I actually looked at what I was doing. More than once, I had to correct what had been already notated because I had forgotten to describe a certain task, or — and this was embarrassing just being by myself — confusing Samsung with Sony.
Once the byzantine instructions were transferred to the laptop and sent to the printer, I possessed a document that rivaled the plans for the invasion of Omaha Beach. It would have been cruel to expect Sue to figure out this video voodoo herself.
Guy in Charge of Entertainment
So one Saturday morning over coffee, I informed Sue there was something important I needed to show her. Handing her the two pages of instructions, I was secretly hoping she'd respond with a spit-take that rivaled anything attempted by Danny Thomas in his prime.
Instead, she chuckled with gratitude. "This was so sweet of you!" she swooned. "Thank you!"
Thank you?! This was not the rejoinder I was expecting. It appeared there was a chance that my dream of job security still wasn't a sure thing. If Sue actually became comfortable working the most complicated job in the house, what chance had I to prove the exigency of my position as Guy in Charge of Entertainment?
Wait! I forgot about the international DVD player, essential to watching discs pressed in Europe! Sure I bought that only for my UK collection of Laurel & Hardy movies. But there was no guessing when Sue would get the urge to watch Stan and Ollie carrying a piano up a flight of stairs, playing music for pennies during a snowstorm or unsuccessfully leaving the house for a picnic.
Well, actually there was guessing — never. But that wasn't the point. Just throwing in yet another task (and having to deal with not two HDMIs, but three) might be enough to have Sue throw up her hands in terror and shout, "You do it!"
Perfect! My wife would continue to think of me as an invaluable electronics genius, thus keeping my job as Husband  No. 1 secure.
Just don't tell her I have no idea what HDMI means.
Kevin Kusinitz
is a writer living in New York with his wife. To his shock, he won three Promax Awards for his network promos at the turn of the 21st century. His cynically humorous outlook on life, culture and politics can be read at www.theolfisheye.blogspot.com.
Read More