McDonald's Push to Hire Older Workers
What's behind the fast-food chain's effort to bring on more people 50+?
McDonald's made a splash recently when it announced a partnership with AARP and AARP Foundation to hire people 50 and older to help fill the chain's 250,000 summer openings. Turns out, this is part of a bigger effort by McDonald's to bring on older workers, particularly unemployed ones over 55 with low incomes. What's behind it?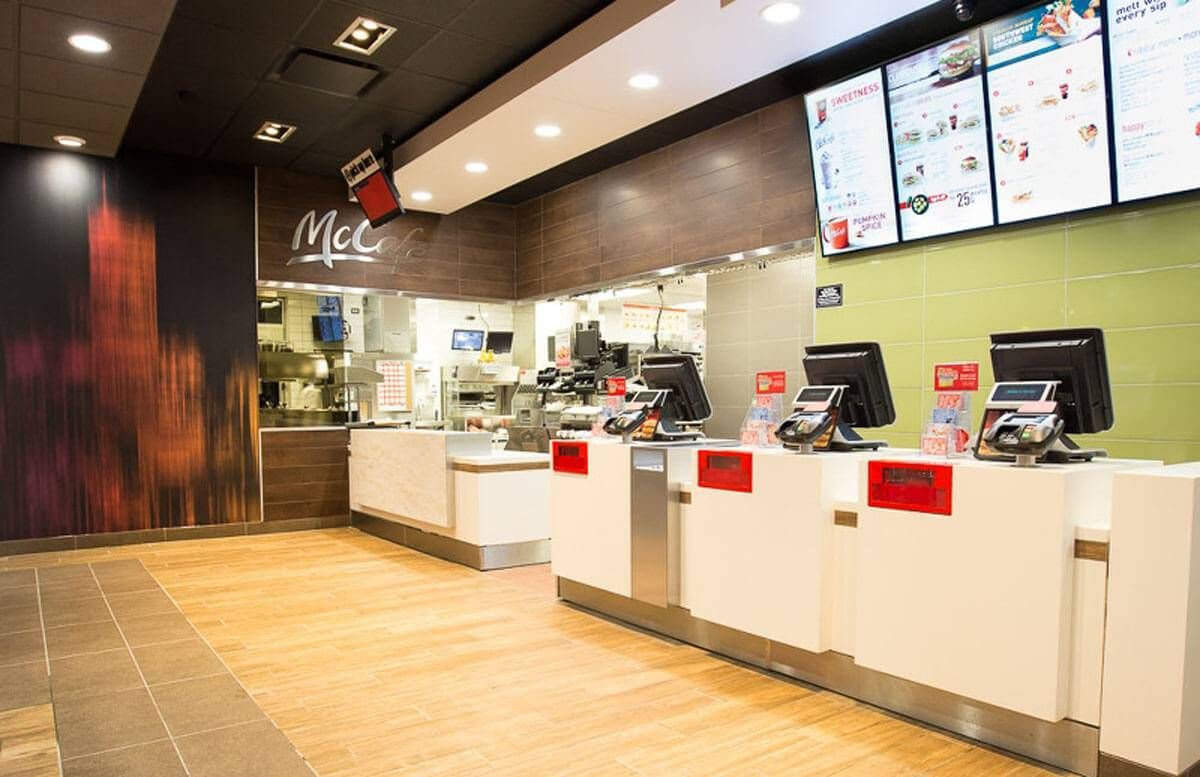 The answer starts with McDonald's becoming one of 1,000+ employers committing to AARP's Employer Pledge Program, which it did in April 2019.  The number of companies making the pledge increased by 72% in 2018, according to the Christian Science Monitor.
The pledge, noted with an icon on AARP's employer online Job board, indicates that the employer "has publicly affirmed the value of experienced workers and is committed to an age-diverse organization," says Susan Weinstock, vice president of financial resilience programming at AARP.
Workers who are 50+ are more likely to want a 'schedule that fits with the pattern of their lifestyle but is steady.'
With McDonald's pledge, the company committed to putting all of its current openings — 58,000 jobs across the country — on the AARP job board. The full-time and part-time jobs range from entry positions like "crew person," "shift manager" and "maintenance" to corporate and management jobs. Currently, 11% of workers at McDonald's corporate-owned restaurants are 50 or older.
McDonald's Having Harder Time Finding Teen Workers
One reason: it's becoming harder for McDonald's and other fast-food chains, to find teenage workers. A July 2018 Pew Research Center article on teens and summer jobs said "the share of teens with summer jobs has plunged since 2000…Despite some recovery since the end of the Great Recession, [only] about one third of teens (35%) had a job last summer."
Also, says, Peter Cappelli, director of the Wharton School's Center for Human Resources, "real entry-level jobs that require no skill are declining. Those tasks — sweeping the floor, filing papers, answering phones — have been rolled-up into other jobs or automated." And, Cappelli adds, retail positions which teens have held historically, "are shrinking with the move to online shopping."
Two other reasons McDonald's is loving workers 50+: a rising appreciation for the "soft skills" they often possess and the advantages of a multigenerational workforce.
The 'Soft Skills' of Older Workers
Says AARP's Weinstock: "Older workers bring a wealth of skills to any organization, including specific skills from previous jobs, a reservoir of tacit knowledge, professionalism, productivity, work ethic and an abundance of what are often called 'soft' or 'human' skills (critical thinking, problem solving, empathy, resilience and remaining calm under pressure)."
Older and younger hires working together can often solve scheduling issues at places like McDonald's.
Atif Siddiqi, CEO of the financial and scheduling flexibility tech company Branch, says a majority of 50+ hourly workers want a "stable, predictable work schedule," while teens may be more likely to reject early morning hours and prefer day-to-day flexibility.
Says Melissa Kersey, McDonald's U.S. chief people officer: "We find that all generations are looking for flexibility — but in different ways." Workers who are 50+, she says, are more likely to want a "schedule that fits with the pattern of their lifestyle but is steady. Our younger workers want more on-demand flexibility that allows them to change and swap shifts if needed."
And, she adds, "we know that our new hospitality-centric roles like table service and guest experience leaders are appealing to mature workers."
Benefits of a Multigenerational Workforce
Christina Coyle, senior director in McDonald's human resources division, says older hires sometimes coach younger employees to help them with school and related goals. An AARP online survey found that 70% of adults like working with people from generations other than their own, and that older workers appreciate younger colleagues' tech skills, creativity and new perspectives.
Meanwhile, growing numbers of people in their 50s and 60s want to keep working, partly for the income and partly for the benefits. An internal survey of hourly employees aged 50+ by the financial and scheduling flexibility tech company Branch found that their top concerns are medical and health care costs.
In response to critics of McDonald's pay rates (the chain's employees recently organized a work stoppage in 13 cities, hoping to get a $15 hourly wage),  Kersey's office said:  "All positions are open, depending on the individual restaurant's needs. McDonald's Corporation does not control the wages franchisees pay in their own restaurants. That said, the average starting wage at corporate-owned restaurants exceeds $10 per hour, and we believe the average starting wage offered by those independent business owners is likely similar."
2 Programs McDonald's and AARP Foundation Are Testing
Aside from trying to find older workers this summer, McDonald's is also collaborating with AARP Foundation through two programs in five states to specifically hire unemployed people 50 and older with low incomes (Florida, Illinois, Indiana, Missouri and North Carolina).
The first is the federal government's Senior Community Service Employment Program or SCSEP; AARP Foundation is a national sponsor.
SCSEP's focus, says AARP Foundation's Emily Allen, is "to help unemployed low-income workers, 55 or older and at or below 125% of the poverty level to get the skills and training they need to get back into unsubsidized employment." The AARP Foundation program with SCSEP is being tested in Florida, Indiana, Missouri and North Carolina.
In SCSEP, workers are paid the state or national minimum wage (whichever is higher) and train in community organizations like local nonprofits. Older adults get training and résumé-building advice. In subsequently applying for a position at McDonald's, an SCSEP-trained worker might receive help in completing a job application, assistance in following up with McDonald's after the application is submitted and support once hired.
"We're meeting [with McDonald's representatives] to understand needs and expectations" for experienced workers, says Allen.
The second project is a workforce development program AARP Foundation calls Back to Work 50+, being piloted in Illinois, Florida and North Carolina. It's designed to reach a broader population of older, lower-income experienced workers than those who qualify for SCSEP.
Back to Work 50+ has a slightly different philosophy than SCSEP: "It's not so much, 'What have you always wanted to do?' but 'What are hot jobs in your community that your skills align with?'" says Allen.
Adds McDonald's Kersey: "This pilot program will pre-screen candidates and help McDonald's and its independent franchisees who opt into the program hire a multigenerational workforce for their restaurants allowing older Americans access to the educational and career benefits available to McDonald's employees as they re-enter the workforce."
McDonald's and AARP Foundation plan to add more states after several months evaluating the pilot program.
Donna Pols Trump
writes for the online platforms Next Avenue and Build With Rise. She also writes fiction; her short stories have been published in Ploughshares, MidAmerican Review, and the New York Public Library subway collection. She's working on a coffee table book of wild birds in flight.
Read More