Medical Alert Devices Like You've Never Seen
Fashion icon Iris Apfel's new safety wearables double as jewelry
"Stylish" isn't the word that pops to mind when most people think about medical alert devices. But most people aren't 94-year-old fashion icon Iris Apfel, who has been tapped by a company called WiseWear to bring her bold aesthetic to the wearables market.
Wearable technology, designed to monitor health and send emergency alerts, has been around for decades, but even as the technology has become more advanced, these practical products are not typically the type of thing to show off at a gala event.
WiseWear is attempting to change that by making wearables that double as luxury jewelry, and hiring Apfel to design the next collection in its Socialite line of call-for-help bracelets.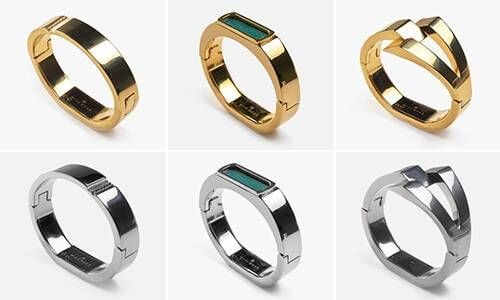 "Imagine a woman is at an event and leaves late at night, walks into a dark parking lot, and someone unusual comes up," Gerald Wilmink, founder and CEO of WiseWear, recently told Fast Company. "She can tap the bracelet three times, and it sends a distress message to loved ones with her location. They know exactly where she is."
In addition to allowing the user to send discrete emergency messages to her chosen emergency contacts, these bracelets also can be used to track fitness measurements such as steps and calories.
However, with fashion comes a price. While standard medical alert systems such as Alert1 can be purchased for as low as $30,  these WiseWear bracelets will range from $295 to $345.
Read all about Apfel's involvement with these new wearables here.