Medical Bills: Even Worse Than You Thought
NerdWallet Health says they're often confusing, but offers tips
Seems like every other day, there's a story about how health care costs are absurd or confounding.
 
You may have seen the powerful 60 Minutes story last week on how cancer drugs are regularly priced at $100,000 a year, suggesting that pharmaceutical companies essentially charge whatever they think they can get away with. (After Memorial Sloan Kettering doctors wrote in The New York Times that they rejected the colon cancer drug Zaltrap, due to its $11,000-a-month cost, manufacturer Sanofi cut the price by more than half.)
 
Now comes a numbing study and related research from the excellent website about health and money — NerdWallet Health — showing just how out of whack medical billing has become — especially for people in their 40s, 50s and 60s.
(MORE: You Got a $10,000 Hospital Bill: Now What?)
 
Confusing, Surprising Medical Bills
The site found that American health care consumers are confused about their medical bills, often owe more than they expect and that there's massive overcharging by hospitals.
 
Highlights from the NerdWallet Health and Harris Poll survey of 2,016 adults:
57 percent said they'd receive medical bills that confuse them — 64 percent of those age 45 to 54 and 61 percent of those 55 to 64.
63 percent said they've received medical bills that cost more than they expected. The figure was 68 percent among those age 45 to 54 surveyed.
73 percent said they could make better health decisions if they knew the cost of medical care before receiving a treatment — 80 percent of those 45 to 54 said so.
 
Hospital Billing Errors Are Rampant
NerdWallet Health also studied hospitals' Medicare billing data compiled by Medicare's Office of the Inspector General in 2013 and discovered that all of the hospitals had billing errors — that's right, all of them. In every case, the erroneous billing practices led to overpayments by Medicare (the hospitals were ordered to repay the government once their overcharges were discovered).
 
Of the Medicare billing claims the government investigated, 49 percent contained billing errors, resulting in overcharges of up to 26 percent.
 
"We believe that if the government —the single largest payer for health care — is consistently billed in error and overcharged, you can only wonder what happens to patients who are not familiar with the health care system or get bills that are confusing to them," said Christina LaMontagne, General Manager of NerdWallet Health, who ran the study.
(MORE: 8 Medical Bill Errors to Watch For)
 
What's more, the hospitals charged a difference of more than 50 times for the same inpatient treatment, with an average of 25 times difference in the lowest and highest charges among the 100 most frequent inpatient procedures covered by Medicare.
 
For example, while one Arkansas hospital charged $5,379 for the treatment known as "severe intestinal bleeding, perforation, obstruction, infection," another in California charged $291,965. I realize prices are higher in California than in Arkansas, generally, but 54 times higher?
 
Higher-priced hospitals don't necessarily provide higher-quality care. "We've tried to find a statistically relevant correlation between cost and quality and haven't found it," LaMontagne told me. "Some of the top-ranked hospitals have very average costs."
There is, however, a correlation between a physician's volume of work and the quality, she said. "If you're going in for hip surgery, you want to know how frequently your doctor performs that procedure, not how often the hospital does. You want the doctor who does the procedure every day, not once or twice a year," said LaMontagne.
(MORE: How to Negotiate Doctor Bills)
One reason medical bills are so confusing, said LaMontagne, is that they're rarely itemized. "At NerdWallet Health, we recommend you always get an itemized bill to see each individual charge so you can then start to ID where there may be errors," said LaMontagne. To receive one, call the hospital or doctor and ask. In most states, patients are entitled to itemized bills if they request them.
How Americans Lie About Their Health
 
I have to say that I think the public wasn't being entirely truthful in the NerdWallet survey, though.
 
Although 73 percent said they could make better health decisions if they knew the cost of medical care before receiving a treatment, the fact is that few people do any health cost comparison research in advance.
 
In a recent Altarum Institute survey, less than a third of those between age 45 and 64 said they looked for information about cost or quality before visiting a health care provider in the past year. And slightly less than half of consumers have ever asked about the cost of treatment before going to the doctor; those over 55 were the least likely to do so.
 
4 Health-Cost Research Tools
LaMontagne was somewhat sympathetic, saying that "a lot of the [health care cost comparison] tools today fall short either in terms of user friendliness or offering real meaning to consumer."
 
Four she does recommend: ClearHealthCosts.com (for New York City, San Francisco, Los Angeles, Dallas, Houston, San Antonio and Austin), HealthCare Blue Book, Fair Health Consumer and Best Hospitals (which is on the NerdWallet Health site). "You could also just Google 'What is the cost of an MRI in my area,'" said LaMontagne.
 
And if you want help deciphering or fighting a medical bill, consider hiring a professional patient advocate or medical billing advocate. The cost of the fee could be worth the savings.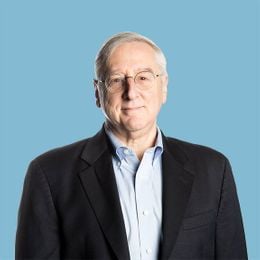 Richard Eisenberg
is the former Senior Web Editor of the Money & Security and Work & Purpose channels of Next Avenue and former Managing Editor for the site. He is the author of "How to Avoid a Mid-Life Financial Crisis" and has been a personal finance editor at Money, Yahoo, Good Housekeeping, and CBS MoneyWatch.
Read More