Medicare's Gaps for Dental, Hearing and Vision Coverage
How the federal health plan can put people over 65 in a bind
(This article previously appeared on PBSNewsHour.org.)
Editor's Note: On PBSNewsHour.org, journalist Philip Moeller provides answers on aging and retirement. His weekly column, "Ask Phil," aims to help older Americans and their families by answering their health care and financial questions. He is the author of the new book, "Get What's Yours for Medicare," and co-author of "Get What's Yours: The Revised Secrets to Maxing Out Your Social Security." Send your questions to Phil.
Cammy – Washington: Why will Medicare refuse to pay for dental work that is really needed?
Phil Moeller: Medicare has never covered so-called routine dental care, including a lot of care that you and I would consider essential to our health.
It will cover surgical procedures that are considered medically necessary and which usually arise from specific health-related events. For example, if you're in an auto accident and your jaw is broken, Medicare will cover that and probably some rehabilitative dental work as well.
But if you lose your teeth over time and need dentures, Medicare would not cover that. Likewise, it would not cover routine dental care, such as extractions or crowns, even if that care was essential to your health.
As the nation continues to get older, Medicare's lack of coverage for dental, hearing and vision care will become a growing issue.
Gina – Alabama: I'm surrounded by elders and others in dire need of vision, hearing and denture care on a day-to-day basis. It saddens me, because my baby son's uncle is a hearing doctor and lives just down the street. Maybe I'm wrong, but it would be awesome if he and his colleagues could give back at least once a year to the very citizens that helped established their practice in this area. As they know, Social Security and Medicare provide only limited income and no real benefits in these health areas.
With dentures, we still have to pay for denture cream in order to eat and not choke. It's just a shame that we can't get prescriptions for the dentures or cream with regular check-ups. I do not see the rationale here. This is what we need to survive, not something we want, like a toaster oven.
I have poor vision. A lot of times, I wind up "seeing" with my heart. I do not understand Medicare's guidelines for hearing, dental and vision coverage. It makes no sense that we are neglected and deprived from being covered. Meanwhile, they cover so many less pertinent issues. This makes us needy. We need Medicare and Medicaid help as well as doctors that can donate some time and maybe some medical aids for us. Yes, they earned that degree, but we are the patients who have kept them in business.
Just my thoughts from the front line of struggles.
Phil Moeller: I am so sorry to hear about your struggles, which I know are shared by millions of older Americans. I'm sharing what you wrote, because people need to be reminded over and over again that Medicare policies have an enormous impact on the quality of peoples' lives.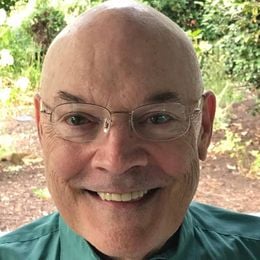 Philip Moeller
authors Simon & Schuster's "Get What's Yours" series of books about Social Security, Medicare and health care. He has written extensively about retirement and aging, most recently for PBS NewsHour, Money and U.S. News & World Report. Email him at

[email protected]

.
Read More