Sponsored By: 
Humana Inc.
This Medicare Annual Enrollment Period, Consider These Possibilities for Your Health Care
Whether receiving care in a traditional health care setting or in your home, there are options to fit everyone's needs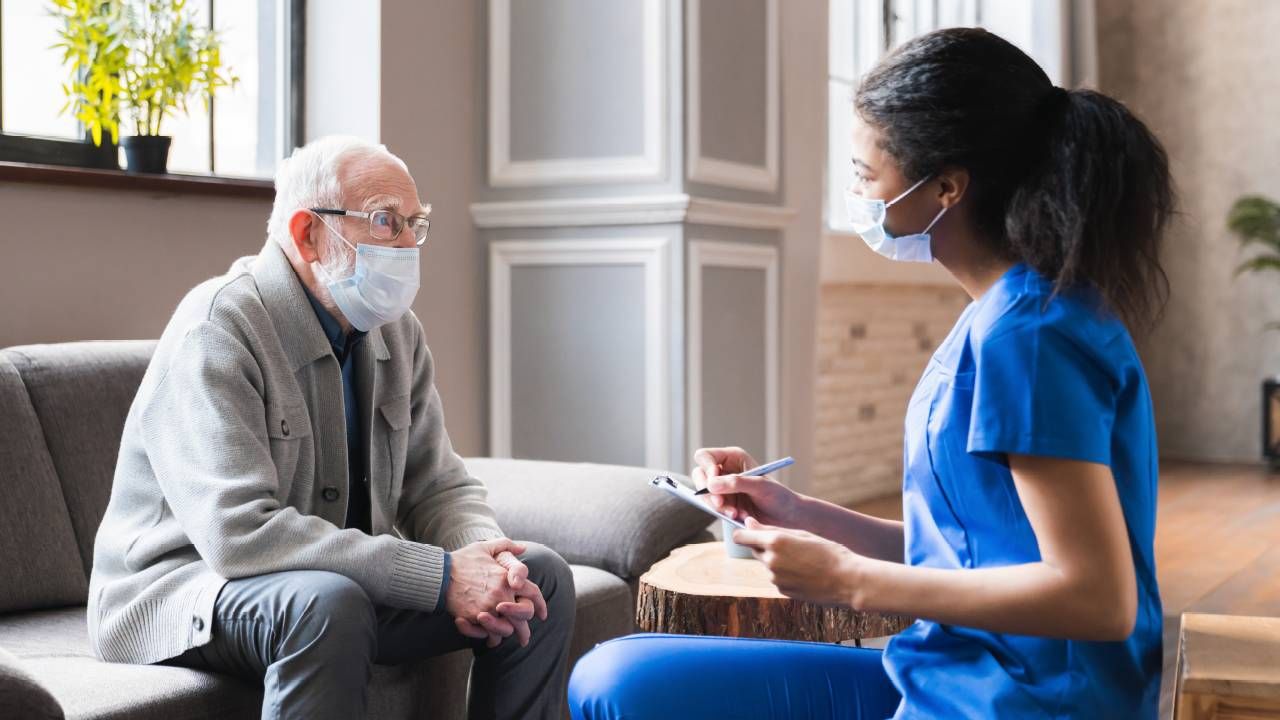 Medicare's annual enrollment period (October 15 - December 7) is the time of year during which Medicare beneficiaries can sign up for or, in many cases, change their coverage to fit their anticipated health care needs for the coming year. While much of the focus during this time is on who is providing your care – such as which health care providers are in a plan's network – it is also a good time to evaluate how you receive your health care. With options ranging from traditional care outside of the home to new options to receive care and services in the home, older adults have the flexibility to select a setting that works best for them.
Outside of the Home
Senior-Focused Primary Care Centers.  For older adults who prefer to receive their primary care in a traditional setting, senior-focused primary care centers, such as CenterWell or Conviva are an option to consider.  With locations in many regions of the country, these centers provide "one-stop" primary care for older adults, managed through a care team, and accept many different types of Medicare Advantage plans.
Led by a physician, the care team surrounds the senior patient with a range of care providers, and often includes access to a nurse, social worker, pharmacist, behavioral health specialist and community engagement coordinator. Recognizing that older adults' health is more than just physical, a care team approach considers the mental, behavioral and social needs of older adults and can connect them with local resources to address everything from nutritional needs to transportation assistance to counseling.
The team approach also results in more time with patients, often up to 45 minutes per visit, compared to the typical 15 minutes.  Other senior-focused primary care centers to consider are Oak Street,  Iora Health and ChenMed.
In the Home
In Home Urgent Care. It's possible to avoid a crowded emergency room in certain situations and, instead, receive urgent care at home. As long as your injury is neither life nor limb threatening, you may be able to schedule an at-home visit from a medical team who can treat a range of issues, from cuts that need stitches to shingles and even food poisoning. Companies such as DispatchHealth can, depending on your area, be at your home quickly.
In Home Primary Care. Telemedicine and even home visits by a physician are options for older adults. From the treatment of diabetes and high blood pressure to physicals and vaccines, organizations such as Heal provide primary care from the comfort of your living room in many communities. For Medicare beneficiaries, some care providers may also offer medication review, fall-risk evaluation and home visits after a hospital stay.
Prescription Drug Home Delivery. Delivery of prescription medications via mail to the doorstep of Medicare Advantage members combines the best of both worlds: more convenience and potentially lower costs. Many medications will allow for a 90-day supply, resulting in fewer refills and more cost savings for you, and auto refills help ensure you never run out of your medications. Most Medicare Advantage plans, including Humana, offer home delivery pharmacies like Humana Pharmacy. No more waiting in line at the pharmacy or running out in bad weather to fill eligible prescriptions.
In light of the COVID-19 pandemic, be sure to educate yourself about plan options safely by using digital resources, including virtual educational events and one-on-one virtual meetings with licensed sales agents. Beneficiaries can also visit www.Medicare.gov; call 1-800-MEDICARE (800-633-4227), 24 hours a day, 7 days a week or go to www.Humana.com/Medicare to learn more about Humana plans. Licensed Humana sales agents are available 8 a.m. to 8 p.m. local time, seven days a week at 1-800-213-5286 (TTY: 711). With these resources, you'll be able to confidently select a 2022 Medicare Advantage plan that suits your specific health care needs.
Other providers may be available in the Humana network.  Providers may also contract with other plan sponsors. 
Humana is a Medicare Advantage HMO, HMO SNP, PPO, PPO SNP and PFFS organization with a Medicare contract.  Enrollment in any Humana plan depends on contract renewal.
Limitations on telehealth services, also referred to as virtual visits or telemedicine, vary by state. These services are not a substitute for emergency care and are not intended to replace your primary care provider or other providers in your network. Any descriptions of when to use telehealth services are for informational purposes only and should not be construed as medical advice. Please refer to your evidence of coverage for additional details on what your plan may cover or other rules that may apply.
Y0040_GCHLEX8EN_M
By Renee' Buckingham, Segment President, Primary Care Organization, Humana Inc. and Greg Sheff M.D., Interim Segment President, Home Solutions, Humana Inc.