Ask Phil: 3 Common Medigap Questions Answered
A Medicare expert's tips on shopping for Medicare supplemental policies
(Philip Moeller writes about health care insurance issues affecting older Americans and their families and is the author of Get What's Yours for Medicare. This is the first in his series of Q and As about Medicare. If you have Medicare questions you'd like him to answer, email [email protected].)
Sandra from Virginia: My employer informed me that it will no longer retain retirees on its group plan. This was part of my 25-year retirement plan! Now that I need to get Medicare, I am having trouble choosing a Medicare supplemental policy. A representative came to my house and quoted me a price of $230 a month. But I have had other quotes of only $130 or $140. Now I am reading about merging insurance companies having problems and not merging. How do I know if this will affect my choices? I see online that there are 30 or so choices in my state but when you talk to a sales rep, they tell me there are only about five. What's up with all this?
Phil Moeller: I can empathize with how complicated Medicare decisions can be. Getting sick is no picnic, but getting health insurance can seem nearly as hard.
Your question specifically mentioned Medicare supplement policies, which are also called Medigap plans. These policies plug coverage holes in basic Medicare, which covers hospital expenses (Part A) and expenses for doctors, durable medical equipment and other outpatient services (Part B). Most people with basic Medicare also get a standalone Part D prescription drug plan.
Medicare Part B pays only 80 percent of covered expense for doctors, outpatient services and durable medical equipment; beneficiaries are responsible for the other 20 percent. Medigap plans pay that 20 percent, and can also step in and cover lots of other things. The details depend on which plan you buy.
There are 10 different "letter" plans for Medigap. Under federal rules, all insurers selling a particular plan (A, B, C, etc.) must cover the same things. Coverage requirements of the plans are explained on page 11 of Medicare's guide to Medigap policies.
The major difference among the plans, therefore, is their premium expense. And there are, indeed, major differences in premiums. Medicare provides a useful online guide to see how premiums differ in your ZIP code.
Medigap plans are regulated by state insurance departments. Once you've narrowed your policy search, you should touch base with your state insurance department to see if it has assembled any consumer-complaint data that would help you make an informed decision.
As an alternative to basic Medicare and Medigap, many people choose a Medicare Advantage plan from a private insurer. These policies combine Medicare Parts A, B and, usually, D, into a single plan. They also provide annual ceilings on out-of-pocket expenses and work somewhat like Medigap policies. In fact, you can't have a Medicare Advantage plan and a Medigap policy.
Cathy from Delaware: I signed up for a Medigap Plan F, but now I hear it will not be offered to new enrollees after 2020. Should I stay with this plan or look for something else? I wonder about the effects of no new enrollees on future premiums.
Phil Moeller: Great question! A provision in a 2015 law will disallow newly sold C and F Medigap plans from repaying Medicare Part B deductibles beginning in 2020. These policies may still be sold, and people who already have plans offering what's called "first-dollar" Part B repayments will be able to renew them and retain that provision.
However, there is concern that these plans will not draw very many new customers once the plans no longer cover the Part B deductible. If this happens, the pool of people with the plans will become smaller and older, and this will raise the odds that insurers would need to raise premiums on remaining customers. For this reason, I am advising people to shop around and see if there are acceptable Medigap plans they would consider buying instead of C and F plans.
Leslie: If I join a Medicare Advantage plan at age 65 during the initial enrollment period and then, years later, decide I want to switch to basic Medicare with a Medigap plan, will I still have any special rights regarding acceptance into a Medigap policy? Or will I be subject to underwriting and rejection for pre-existing conditions and poor health?
Phil Moeller: As your question suggests, new Medicare enrollees have guaranteed access to Medigap policies that prevent insurers from either charging them more money or refusing to sell them a policy because of any preexisting medical condition. Once this period has passed, a person who wishes to buy a Medigap plan or switch from one plan to another usually will no longer have guaranteed access rights.
I am regularly told by insurance agents that it's not that hard to find a good deal on a Medigap policy even then. But you should check this out before making any changes in your Medicare coverage.
Next Avenue Editors Also Recommend: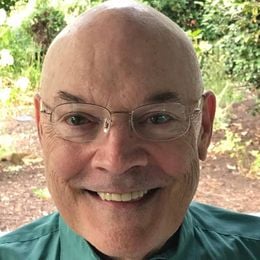 Philip Moeller
authors Simon & Schuster's "Get What's Yours" series of books about Social Security, Medicare and health care. He has written extensively about retirement and aging, most recently for PBS NewsHour, Money and U.S. News & World Report. Email him at

[email protected]

.
Read More