Learn Meditation and Mindfulness at a Museum
Online or in person, these 12 museums are pairing mindfulness with art and nature
Visiting a museum might just improve your mental health, especially when combined with mindfulness. Around the world, museums recognize the benefits of practicing mindfulness, meditation, and related physical activities — like yoga — as self-care tools.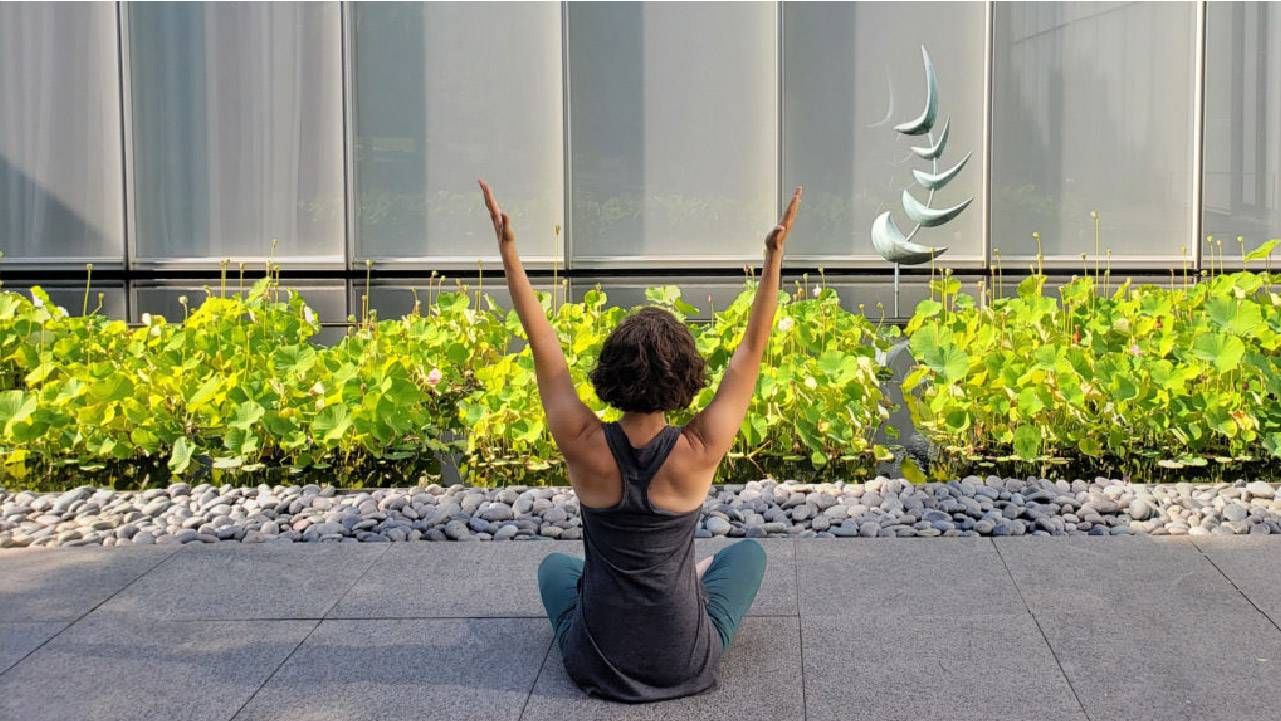 In the US, many museums offer a variety of ways visitors and members can learn to de-stress. Some of these programs began prior to the pandemic, while others were initiated during a time when the museums' doors were closed to the public.
The Hammer Museum at UCLA initiated drop-in "Mindful Awareness Meditation" sessions in 2010. The staff was amazed at how quickly attendance grew with two or three hundred people gathering in the auditorium each week. During the pandemic shut down, the museum switched to using Zoom. More than 550 people from 25 countries joined the video conference.
How Mindfulness Meditation Can Help
These 30-minute free segments are led by Diana Winston and other instructors from the UCLA Mindful Awareness Research Center (MARC). Sessions are currently held every Monday and Thursday via Zoom. Each session has a theme, guided meditation, silent time, and a new life practice for the week. 
"It definitely helps everyone feel more kindness and compassion towards other people - especially when we practice together as a community."
"Mindful awareness meditation can help people in many different ways. Many of our visitors tell us it helps them with pain management. For others it can help them manage anger, or depression – it can be a way of identifying and handling physical and mental discomfort in the body," says Claudia Bestor, director of public programs at the Hammer. "It definitely helps everyone feel more kindness and compassion towards other people — especially when we practice together as a community."
In Washington, DC, the Smithsonian's National Museum of Asian Art conducts 30-minute free "Meditation and Mindfulness" classes three times each week. Appropriate for beginners or skilled practitioners, pre-registration is required. Each month features a different Asian spiritual tradition. Every Friday, a special guest teacher or artist incorporates art from the museum's collection into the session.
A neuropsychologist leads "Mindfulness Meditation" sessions the first Wednesday of each month at the Frye Art Museum in Seattle. Attend in person or view the free sessions online.
Programs Incorporate Nature
The North Carolina Museum of Art "Mindful Museum" program is designed to "calm the mind, process emotions, cultivate inspiration, and find connection both with art and our community." Activities range from Tai Chi in the Park and slow art appreciation to solstice sunset yoga and art-inspired poetry. Costs and dates vary at the Raleigh museum. Mindful programming began in 2018 with indoor yoga classes within the special exhibition "You Are Here: Light, Color, and Sound Experiences."
Saturday mornings, the New Orleans Museum of Art (NOMA) hosts "Yoga in the Sculpture Garden." Attendees congregate on the 11-acre Besthoff Sculpture Garden adjacent to NOMA. Located inside City Park, some 90 sculptures are displayed among mature pines, live oaks, and magnolias bordered by two lagoons. The class fee is $5 or free for museum members — registration is recommended.   
Across the street from the Gulf of Mexico in Biloxi, Mississippi, the Ohr-O'Keefe Museum of Art offers "Yoga Under the Oaks" every third Tuesday. Named for a local potter, the modern art museum is housed in sculptural structures conceived by architect Frank Gehry, who also built the The Guggenheim Bilbao in Spain and the The Louis Vuitton Foundation in Paris. The price to grow stronger and stretch on the unique campus is $15.
"Gentle Yoga with the Manatees" classes provide views of the aquatic mammals swimming at the Bishop Museum of Science and Nature in downtown Bradenton, Florida. Since 1998, the Parker Manatee Rehabilitation Habitat has served as a temporary home to some 40 docile manatees. Classes run the first, third, and fourth Sundays of each month. The fee is $20 with group size limited to 15.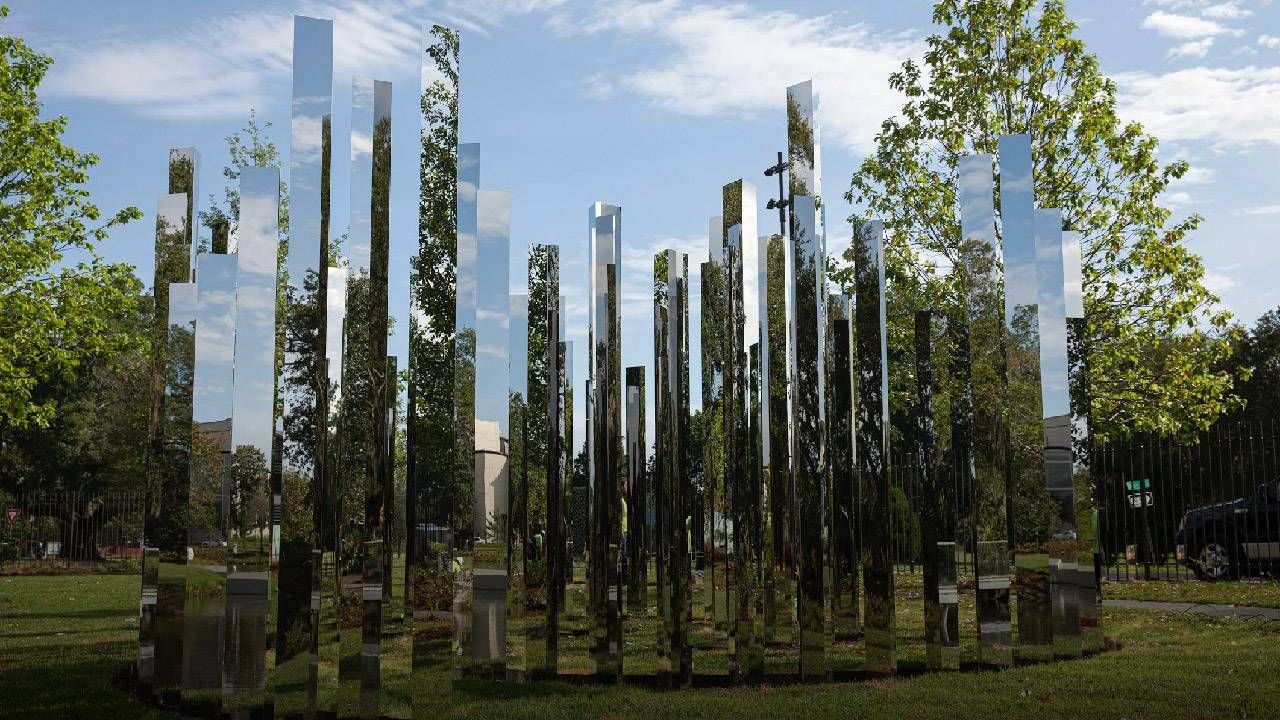 The popular "Yoga at Rienzi" runs every spring and fall at the Museum of Fine Arts, Houston (MFAH). A house museum for European decorative arts and paintings, the Rienzi contains a substantial collection of furniture, porcelain, paintings, and miniatures. After the $20 session ($15 for seniors 65+), stroll the manicured gardens.
Meditative Experiences for All Ages
While taking in the majestic vistas of the National Elk Refuge and Snow King Mountain, participants of "Yoga on the Trail" engage in restorative movements at the National Museum of Wildlife Art in Jackson, Wyoming. Free classes are Thursdays in July and August. The 3/4 mile Sculpture Trail stretches along a bluff and displays bigger-than-life-wildlife sculpture in ever changing light.
Once a month, participants gather under the stars at the Bryan-Gooding Planetarium at MOSH (Museum of Science and Health). With views of downtown Jacksonville, Florida, the class entails self awareness meditations and affirmations, yoga practice, and sound healing vibrations. The cost for "Full Moon Yoga" is $40.  
"Gentle Yoga with the Manatees" classes provide views of the aquatic mammals swimming at the Bishop Museum of Science and Nature in downtown Bradenton, Florida.
In the summer of 2021, San Antonio's McNay Art Museum initiated two programs designed to blend mindfulness, meditation, movement, and yoga practices with the peacefulness of the museum's landscaped grounds. "Storytime Flow" is geared towards preschool audience whereas "Be Well" appeals to adults. Frequently, "Be Well" is taught in both English and Spanish. The first modern art museum in Texas, the McNay's core building is a Spanish Colonial-Revival house on a hillside. 
Carnegie Museum of Art in Pittsburgh initiated a suite of programs and activities beginning in May and running through the end of 2022. Orchestrated for those over 55, the "Mindful Museum" allows early Wednesday morning access and a discount menu at the Carnegie Cafe. Participants get their exercise in with art stops throughout the museum and can meditate with prompts on their cell phones. Stimulate creativity with Drop-in Drawing classes — supplies are provided.
Chair and wheelchair yoga moved from online to in-person. Each gentle session focuses on a piece of art with an instructor's movement complimenting the object. Additional benefits include social gatherings, art history lessons, and digital offerings. The cost to join is $50 for members and $80 for non-members. 
Simply put, mindfulness meditation means been present in the moment. Achievable wherever you are, practicing mindfulness can help develop a deeper connection with yourself, others, and art.