Meeting John and Yoko
A conversation with the iconic duo outside the stage door of the 'Mike Douglas Show' more than 50 years ago is one I'll never forget. Yoko didn't forget either.
March is Women's History Month, a time to celebrate women's contributions to history, culture and society. Also, it's an opportunity to correct misperceptions of one woman's outstanding contributions. Yoko Ono has never received her due as a major influence on popular culture.
An established member of the contemporary art movement known as Fluxus well before she met and fell in love with Beatle John Lennon, Ono the individual was as misunderstood as her art form. Central to that misunderstanding is the undeserved heat she suffered for the breakup of the Beatles.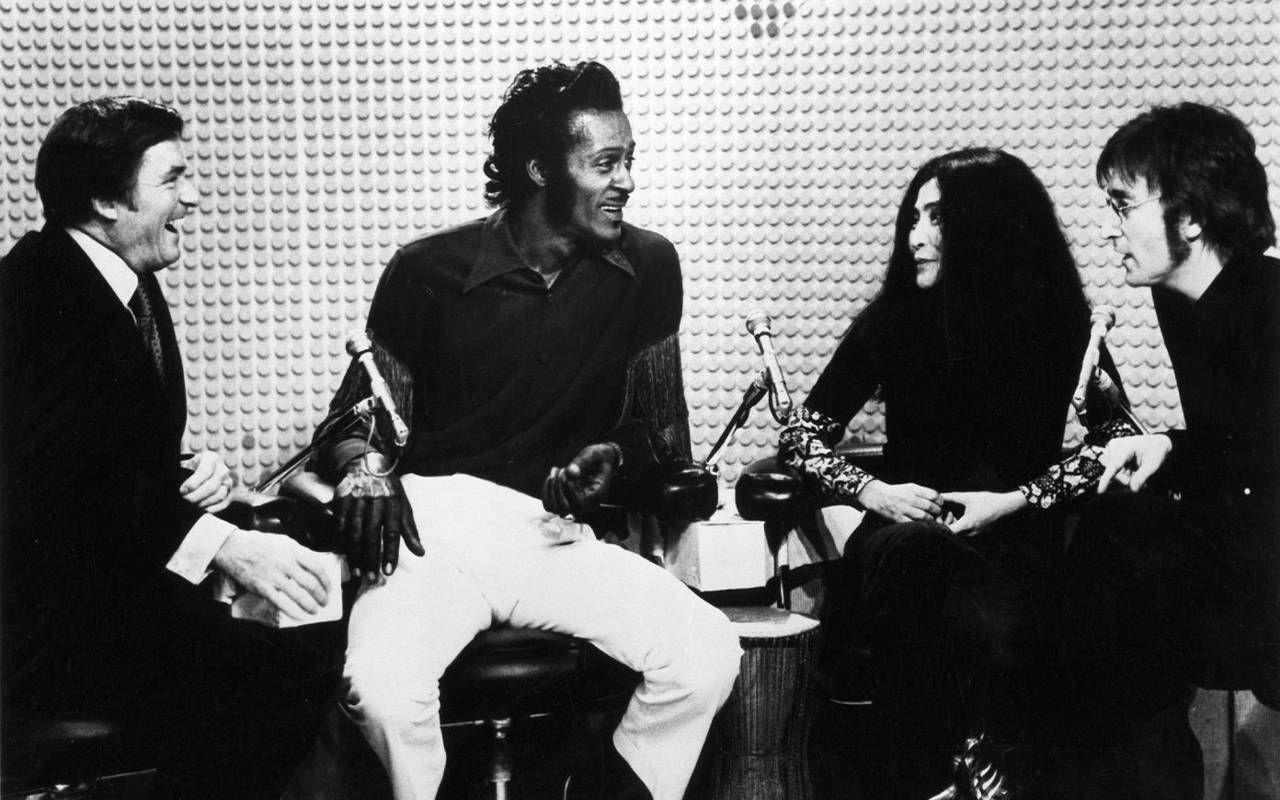 Last year's release of Peter Jackson's "Get Back" three-part, multi-hour Beatles fan-a-thon film documents just how wrong most of the world was about Yoko Ono breaking up the Beatles. During the film, and in subsequent interviews, Paul McCartney resoundingly states just how in love John and Yoko were. And how much he appreciated that love.
Fifty-one years ago, just after Valentine's Day, I got to witness John and Yoko's love first-hand. And then, in March 2001 backstage after Yoko's Walker Art Center performance in Minneapolis, Ono again showed me her great grace.
The Offer
In early February 1972, my friend Murray, who had just landed a weeklong gig as an usher on Philadelphia's "The Mike Douglas" television show, rang me up. With a voice like silk he purred, "Hey, Susan, do you want one of my passes to see the Douglas show?"
"I think you'll want this pass. John Lennon and Yoko Ono are co-hosting the whole week."
"For Mike Douglas? Why?" I responded, incredulous. Just to set the perspective: Mike Douglas hosted guest stars of my parents' generation from a small basement television studio in the heart of Center City. The show was old-fashioned, and Douglas was a charming conservative at best, and square as a takeaway pizza box at worst.
However, I held a bright torch for the handsome Murray, who was older with movie star good looks and a long, lean frame. Still, I was busy with my graduate school studies and initially dismissed his invitation.
"I think you'll want this pass," he countered. "John Lennon and Yoko Ono are co-hosting the whole week."
I was gobsmacked. How had I missed this news? My adamant love of John Lennon was legendary in my circle.
Offering a gushy and uncustomary girly apology, I thanked him profusely for the offer. Since I lived in a small Center City apartment, Murray suggested that we meet near the studio to hand over this now precious stage pass.
The Show
The day came and I dressed appropriately – Brit-hip in a brown, houndstooth miniskirt, matching dark coco tights and cashmere sweater, set off by brown platform boots. The ensemble seemed spray painted on my Twiggy frame. My treasured embroidered Afghan sheepskin coat completed the look!
I dressed appropriately – Brit-hip in a brown, houndstooth miniskirt, matching dark coco tights and cashmere sweater, set off by brown platform boots.
The truth is, I can hardly remember the show. I was too excited. It was the day after the famous Chuck Berry appearance with Lennon on the program. The local and national news media had made a great fuss about John Lennon fulfilling his lifetime dream of playing with his musical inspiration and idol — Chuck Berry. My own fandom was validated realizing that my idol had wanted to meet his idol. (A documentary called "Daytime Revolution" about the week John and Yoko spent on "The Mike Douglas Show" has recently been completed.)
It was a Thursday. I remember because it was a day off from my part-time book department gig as a junior buyer and cashier in Philadelphia's iconic Wanamaker's Department Store.
The guest pass seat was near the back, but the studio was so intimate we could reach out and touch the stage from practically any seat in the house. Murray had selected an aisle seat, so if John or Yoko came into the audience there was a chance I could reach out and touch them.
But there was another reason.
The previous December, I had been diagnosed with a rare autoimmune disability, Myasthenia Gravis, a debilitating neuromuscular disorder that not much was known about. My left foot dragged, and my hands would stop working. Sometimes I collapsed. The doctors had placed me on a brand new and frightening regimen of drugs called cholinesterase inhibitors. I was a guinea pig of sorts. The doctors were still working out the drugs and dosages. My life had been turned upside down.
Murray was being very mindful of his childhood friend by offering me an easy-to-maneuver aisle seat.  
After the show ended, he fetched me around to the stage door, insisting "Now, wait here." I did.
The Encounter
After a time, the bone-numbing, mid-February cold triggered my new malady. I had waited for what seemed like hours and disappointed, had pivoted to walk the short ten blocks back to my apartment when a voice resonated behind my shoulder.
"Say luv, yew Susan?" I turned, almost collapsing as a hand reached out to steady me.
There were John and Yoko, all big smiles … and alone.
I nodded with such enthusiasm I must have looked like one of those bobble-headed dolls.
"Say luv, yew Susan?" I turned, almost collapsing as a hand reached out to steady me.
"Ya got a good mate there, in Murray, ya know," John's Liverpudlian accent drove the frost from my bones. Yoko added in her high Japanese lilt: "He was very concerned that we meet you." At that, she extended her hand which I shook as ardently as an aluminum pan of Jiffy Popcorn on a gas stove.
Murray must have played the sympathy card because they asked me about the Myasthenia Gravis and I answered as best I could, in shock, barely registering that I was standing with two people whose art and romance I idolized.
Yoko seemed truly pleased to learn that I owned both her and John's poetry books, "Grapefruit" and "In His Own Write." She nodded knowingly when I explained I was an English Literature graduate student majoring in Modern Fiction and Poetry.
I stood with them for almost twenty minutes. They were holding hands, relaxed, natural and kind. Both seemed genuinely interested in me! I couldn't believe this was happening, and I remember the feeling, strong as a muscle memory, more than our words and conversation.
And Once Again
Thirty years later, in 2001, my Dutch husband, Martijn, who knew this legendary story well, bought tickets to see Yoko and their son, Sean, perform at Minneapolis' Walker Art Center. Martijn encouraged me to bring Yoko's poetry book along, well – just because.
It turns out, as an extra surprise, Martijn had arranged a special backstage pass for me to meet Yoko.
Once again, I found myself alone in the company of Yoko Ono. When I offered her my book to sign, mentioning the "Mike Douglas Show" meeting almost thirty years before, she smiled her enigmatic smile, telling me she perfectly remembered the young girl in the mini skirt and Afghan coat with the strange illness. Then, she signed the book and kissed my cheek.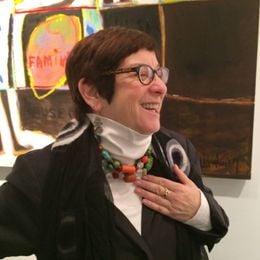 Susan Schaefer



Susan Schaefer is a widely published independent journalist, creative writer, and poet. Born and raised in Philadelphia, she was co-publisher and editor of its edgy downtown biweekly, the South Street Star. Most recently she was a columnist and features writer for Minneapolis' Southwest Journal and Minnesota Good Age magazine. Her articles have appeared in the Minneapolis Star Tribune, Philadelphia Inquirer, the Philadelphia Daily News, Mill City Times, the Seward Profile, and the Netherlands' Crossroads Magazine.  
Read More