Meetups: Share Your Passions and Have Fun
Common interests can often lead to cherished friendships
Are you by any chance an African American widower living in Des Moines who loves gourmet cooking and pickleball? Or a Seattle barista, cancer survivor and gaming fanatic? Perhaps a Denver cannabis enthusiast, heli-skier and telenovela fan?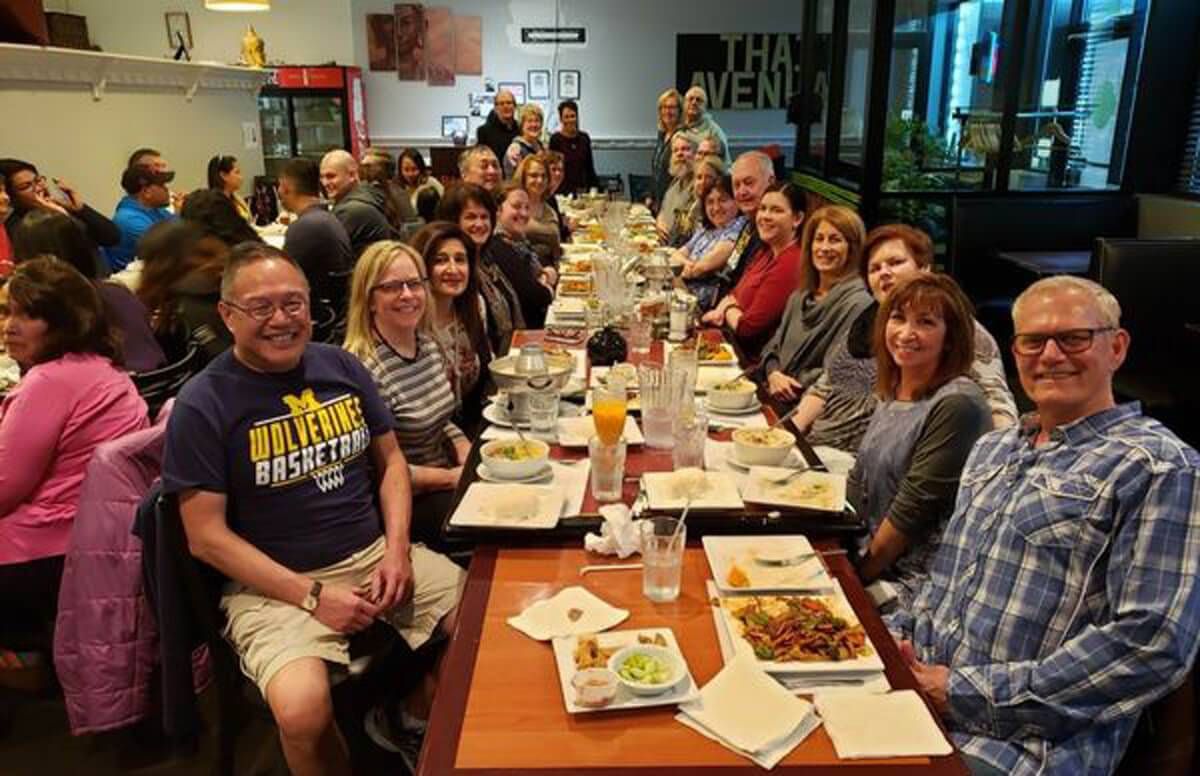 Then there's probably a Meetup group, or three, of like-minded souls somewhere in your vicinity.
Meetups have become a global social phenomenon, a way for those with shared interests to find each other online and connect in the real world. Think of them as a logical extension of the monthly book club or knitting circle.
The Meetup website provides a platform to find or even launch a group based on your particular interests; some events are free and some are not. Meetups exist everywhere from Austin to Antibes, and activities range from non- age or gender-specific interests like hiking, theatergoing and spiritual workshops to more demographically-focused offerings. A recent scan of its website highlighted Meetups for female coders in Amsterdam, amateur nature photographers in California and African-American outdoor adventurers in New York.
Not surprisingly, Meetups have become a magnet for the 50-plus crowd, a way to explore life beyond the empty nest or make friends after relocating post-retirement. For older women and men alike, they offer a welcome alternative to dinner for one or yet another night of Netflix.
The Meetup Story
Meetup was co-founded in June 2002 by longtime CEO and current chairman Scott Heiferman. According to Wikipedia (which, no surprise, has its own  Meetup group), the idea came to Heiferman after meeting his New York City neighbors for the first time following the September 11, 2001 attack on the Twin Towers. He also was reportedly influenced by the 2000 book Bowling Alone: The Collapse and Revival of the American Community, which details the decline of in-person social interaction since the 1950s.
Originally designed to focus on hobbies and other personal interests, Meetup caught on big when Presidential hopeful Howard Dean used it during his ill-fated 2004 campaign. At the peak of his run, 143,000 supporters joined Dean Meetup groups. Meetup has since become an essential element of online political campaigns.
But politics is only a small planet in the Meetup universe, as the following examples and insights from West Michigan members in their 50s and 60s will attest. (We are identifying them only by their first names.)
Foodies Unite!
Johnny works in public education, but his passion for food has earned him a reputation as a talented amateur chef, along with guest spots on local morning TV shows. His popular Foodies Meetup numbers well over 100 members, although he tends to limit attendance at his restaurant events in consideration of waitstaff and the desire to make mingling easier.
Johnny's status among area restaurateurs enables him to host unique gatherings, including a recent 10-course meal at an Asian restaurant in celebration of the Chinese Lunar New Year.
He's also added activities like bowling and karaoke to the mix. "Our members want to develop friendships, and just showing up, eating and leaving doesn't provide enough time for that," Johnny explains. He tries to set an example for the group by actively reaching out to new members to make them feel welcome. "Being a great host means talking to everyone," he says.
He also works hard to maintain an atmosphere that is comfortable for all. "Men want to create relationships, and women want to feel safe," Johnny says. "I will talk to someone directly if concerns are expressed. These friendships are really precious to me."
Calling All Single Retirees
Dawn launched and actively curates a Meetup she named "Single Retirees and 'Soon-to-bees.'" As its title suggests, the group has a very specific membership focus, so interested younger and/or married parties need not apply. Dawn limits membership to 50 people, which she keeps evenly divided between men and women. Notably, her current waiting list numbers over 50 people; none are men.
"I had the concept for Meetups in mind before I knew they even existed," Dawn says, "and our Single Retirees group is working out exactly as I'd hoped. Some people drop by our events only occasionally, but a core group of us who regularly participate are becoming close friends. My life wouldn't be the same without them."
The Single Retirees meet regularly for happy hours, at movie theaters and karaoke bars, as well as at members' homes for game nights and birthday celebrations. And while a few regulars have coupled-up since the group's launch, the majority seem happy to enjoy each other's company with no apparent desire to pair off.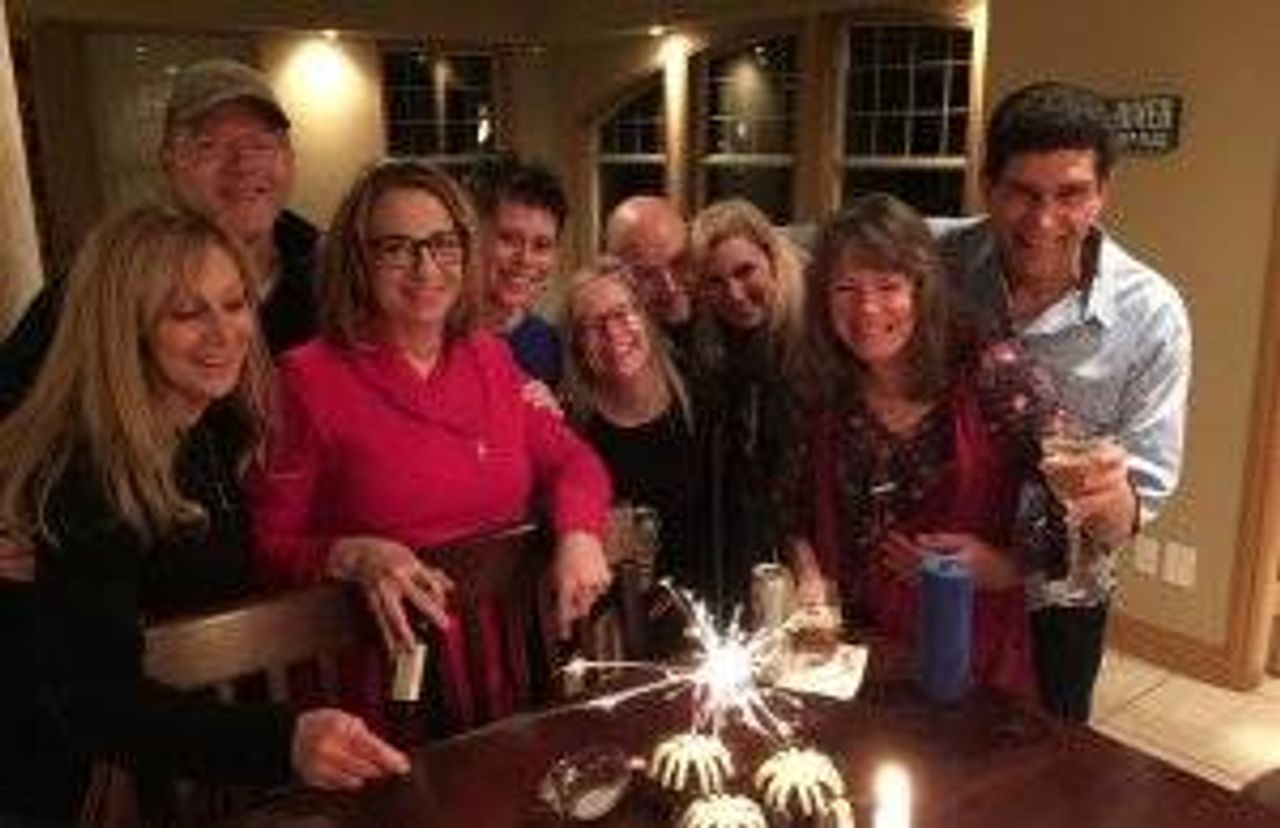 A Place for Extroverts and Introverts
Generally speaking, the consensus is that older women find it easier to make new friends than older men. This can be true even for more outgoing guys.
Take for instance Jerry, a financial planner, avid traveler and serious extrovert. Jerry joined the Single Retirees to move beyond his circle of lifelong friends.
"It can be hard for older, single men to meet new people," he admits, "but I didn't want to just sit home and listen to my record collection every night." Jerry has made several new friends, men and women, among the Single Retirees, and is a frequent participant in group nights out.
And while insisting he didn't join the group solely to meet women, he's now in a steady relationship with another Single Retiree. "It evolved naturally, over several evenings just hanging out together with everyone," he explains. Perhaps not surprisingly, Jerry's female companion shares his more outgoing nature.
But being an extrovert isn't essential for entering the Meetup fold. Simone, a middle school teacher and frequent solo traveler, is an admitted introvert. She, too, participates regularly in the Single Retirees' gatherings, but prefers to attend only when she knows a few of the members she feels closest to will be present.
A spiritual type with a sly sense of humor and an easy laugh, Simone has little patience for the standard chit-chat. "I'm not much interested in small talk," she confesses, "and honestly, I've found it easier to connect with women in this setting than men."
Still, she counts a few male Single Retirees among her newer friends. And unlike the more extroverted group members who tend to arrive and depart group gatherings with much fanfare, Simone is happiest when she can quietly enter and exit the scene with little notice.
Grateful for Friendships
And then there's Rose, who spent 25 years in an administrative post at the local transportation hub before retiring a few years ago. By doing so, a lot of the casual, day-to-day social interaction she enjoyed went away. Then, when a romantic relationship ended suddenly, Rose felt even more isolated in her suburban condo. "I was lonely," she admits, "so when a friend suggested checking out Meetup, I looked into it."
She quickly became active with a local hiking Meetup group, followed by the Foodies and eventually the Single Retirees. A natural leader, Rose today often coordinates hiking dates and Foodies outings. "I'm so thankful for my Meetups," she says, her eyes welling up, "and the friendships that have come from sharing the things I love to do."
Speaking personally, I've been an active member of several Meetups for a few years now and share the sentiments of those quoted. After relocating to West Michigan from Chicago as a single man, I found it challenging to meet new people. Consequently, I endured numerous solo dinners and "one ticket, please" movie nights. Thanks to the Meetups, I've developed several close friendships and explored restaurants, neighborhoods and hiking trails I never knew existed.
No need to bowl alone. There's a Meetup for that.
Chuck Otto
is a writer/editor and public relations professional who specializes in corporate social responsibility and sustainable business practices. He lives and works in Grand Rapids, Mich.
Read More