Menstruation: A Reflection on Periods
An intimate view of my personal journey through menstruation
I was 12; it was 1963, a Sunday. Sunday was never my favorite day to begin with – the end of the weekend found me dreading Monday and waiting until the last minute to do the homework due the next day.
Things were tense at home that Sunday, to boot. I don't know why exactly. My family didn't have open discussions or disagreements; we held things inside. But that day, words were spoken. I refer to this as the family "fight" – the only one I remember.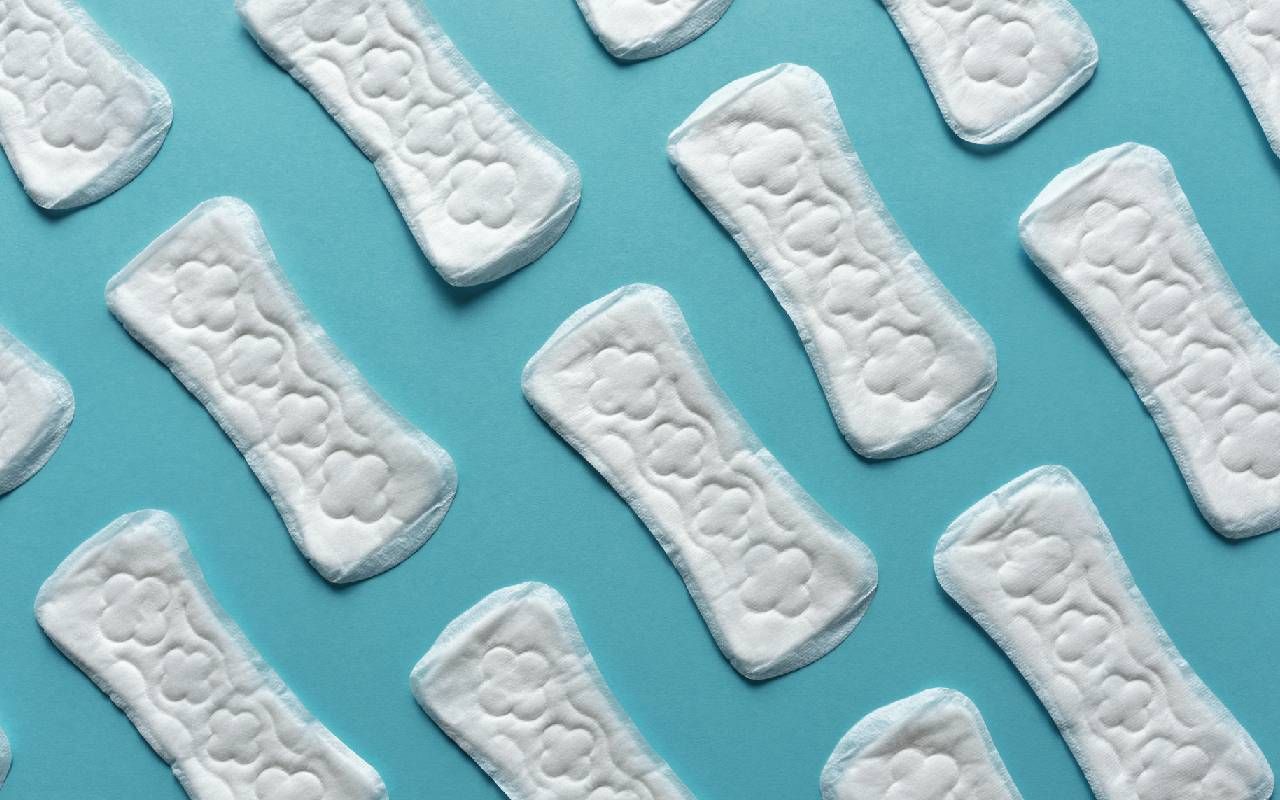 Mom drove me to Sunday School in silence. She was often quiet on Sundays, but this was more intense. During Sunday School, I developed cramps, and a trip to the bathroom revealed splotches of brownish-red blood on my cotton underpants.
We'd learned about menstruation a few weeks earlier; otherwise, I might have thought I was dying.
When I got home, I told her, "Uh, I think I need a sanitary napkin." She handed me one and said, "I guess you learned about this in school, right?" Luckily, I had. We'd learned about menstruation a few weeks earlier; otherwise, I might have thought I was dying.
Her reaction was not a celebratory "now, you're a woman!" A few years later, I was jealous when a high school classmate beamed about how her mother had said that exact thing to her on the day of her first period.
In some cultures, a mother slaps her daughter's face as a rite of passage. No such luck here. I'm 71 now, and to this day, I think the family fight caused me to start my period. I can't shake the association.
What's In A Name?
The Curse. A Visit from Aunt Flo. My Monthly Visitor. On the Rag. My Little Friend. That Time of the Month. That's how my generation referred to menstruation. 
Now, girls and young women call it Shark Week. Code Red. Surfing the Crimson Wave. Lady Business. Checking into the Red Roof Inn. Carrie. The Red Baron. The Red Badge of Courage.
Fertilization and You
I grew up in the Eisenhower Era. I don't recall watching "Molly Grows Up," a 1953 educational film about menstruation. The lady who visited our sixth-grade class from Family Services talked about periods but mentioned nothing about sex. 
I don't recall "Father Knows Best" ever handling the subject, even though there were two daughters in that TV family.
The boys were taken to another room, and we had no idea what she told them. After the woman's lecture, a friend and I speculated about how the egg gets fertilized, a detail the woman had omitted.
The mother in "Molly Grows Up" was understanding and matter-of-fact about discussing menstruation with her daughter; so was Molly's sister. Even Molly's father was included in the conversation. But on the other hand, the school nurse was informative while clinical and never mentioned how the egg is fertilized. (What is it, something in the air? Magic?)
I wonder how June Cleaver would have handled this had she had girls instead of Beaver and Wally. Or, how Harriet Nelson would have managed it if she and Ozzie had had girls instead of Ricky and David. 
I don't recall "Father Knows Best" ever handling the subject, even though there were two daughters in that TV family.
First Period Stories
An informal poll of my friends who are over 65 reveals one like me, who got the "talk" in sixth-grade class. In my case, the speaker should have mentioned precisely how the egg got fertilized. Instead, my friend recalls receiving a booklet with pictures of smiling eggs, which puzzled her.
Another friend sought advice from her older sister, who ignored her but tossed a menstruation pamphlet on her bed and quipped, "Read this." But, of course, I got nothing from my two older sisters, and I never felt comfortable enough to ask.
Another friend sought advice from her older sister, who ignored her but tossed a menstruation pamphlet on her bed and quipped, "Read this."
Still, another friend told me she got derailed while looking for pocket change in her father's suit jacket. She came across a box of condoms and asked her older brothers what they were. They disregarded her but told their mom, who took her into the bathroom, closed the door, and whispered, "You know how girls get their periods and use sanitary pads? Well, this is what men use." So, for several years, she thought men got periods, too.
Images of ill-fitting, blood-stained sanitary belts and rusty safety pins fill my mind as I write this. The straps were clumsy, and I worried the pins would come undone and stab me (self-stick pads were not yet in use, and even though tampons were around, I was unaware of their existence). 
The belt was forever slipping and the pad shifting. I worried I'd bleed through my clothes and dreaded the horror that would accompany it if that happened, like the recurring dream I had in junior high, where I arrived at school in my pajamas with toothpaste on my face, only much worse.
Historically, menstruation was sometimes seen as evil spirits taking over the body. As a result, religious taboos about doing certain activities during periods abound. Words like "impure," "unclean," and "contamination" come to mind. "Isolation," "shunning," too.
Period Shaming
Are things better now for girls and young women experiencing their first period? Do they feel the level of shame and embarrassment I felt? Are today's parents discussing the topic and creating positive menstrual experiences for their daughters and granddaughters? I sure hope so.
I'd assumed things had changed since I was a teen. I was a young woman when the Women's Movement emerged, and attitudes about women began to change, so surely ideas about periods changed, too.
Or is menstruation still seen as an undesirable bodily function, rife with shame and shrouded in misinformation? A Google search yields something called period shaming. 
Period shaming refers to discrimination toward people who menstruate. Anything from a man joking about his wife's mood while having her period to a woman hiding her menstrual products from view. But there's good news, too. 
Some mothers give their daughters "First Moon" parties to celebrate menarche and encourage girls to view menstruation as an empowering, natural event and to greet it with pride instead of shame.
Menstrual Freedom
Now we have period freedom and menstrual freedom. Operation Period defines menstrual freedom as "a term we created to define the abolition of any system or barrier that prevents a person from experiencing their period with dignity." 
Now we have period freedom and menstrual freedom.
This includes taxing menstrual products as "luxury" items in 31 states and considering that one-fifth of female students miss school during their periods because products are out of their reach financially.
Increasingly, menstruation and menstrual health are human rights issues. For instance, in July 2022, the United Nations declared, "At this very moment, 500 million women and girls don't have the things they need to manage their periods safely, hygienically, and free from embarrassment," according to WASH United, an NGO that focuses on menstrual hygiene and human rights.
The End Of An Era
My period was classic, every 28 days on the nose for 38 years — that's 456 periods with no breaks (I'd never been pregnant). Messy, painful, worrisome, icky. That's a lot of bleeding.
When I turned 50, my periods became irregular as menopause approached. It skipped a month now and then and sometimes lasted just two days instead of four. At first, this slowing down felt out of my control, and of course, it was. I came to appreciate just how natural the process was.
After sputtering along for a year or so, it just stopped. At first, I felt a bit sad at the loss and missed it; it was strange not to bleed every month.
Fighting for Menstrual Equality
The fight for menstrual equality continues, and maybe those who no longer have to deal with menstruation will make it easier for others. What can we do?
Advocate for making menstrual products free in schools
Write or meet with members of Congress to urge them to sponsor pro-menstruation legislation and repeal luxury taxes on menstrual products
Talk openly about menstruation
Share your own experience with menstruation and menopause
Debbie L. Miller
Brooklyn, New York, writer Debbie L. Miller has been a freelance journalist for over 30 years and has been writing for NextAvenue.org since 2018. She writes mostly about health but has also written articles about aging, business, theater, and safety, as well as personal essays, short stories, and monologues. She's a satire/humor/comedy writer and playwright.
Read More