Opinion
The Myth of the Strong Black Woman
Black women need to give themselves permission to take care of their mental health after the past two years of racially-motivated violence and COVID-19
On my fridge is a card. "Tina was so tough, her poodle skirt had a bulldog."
I actually do have a poodle skirt with a bulldog on it. I'm planning to wear it with black Doc Martens this winter, just to up the toughness.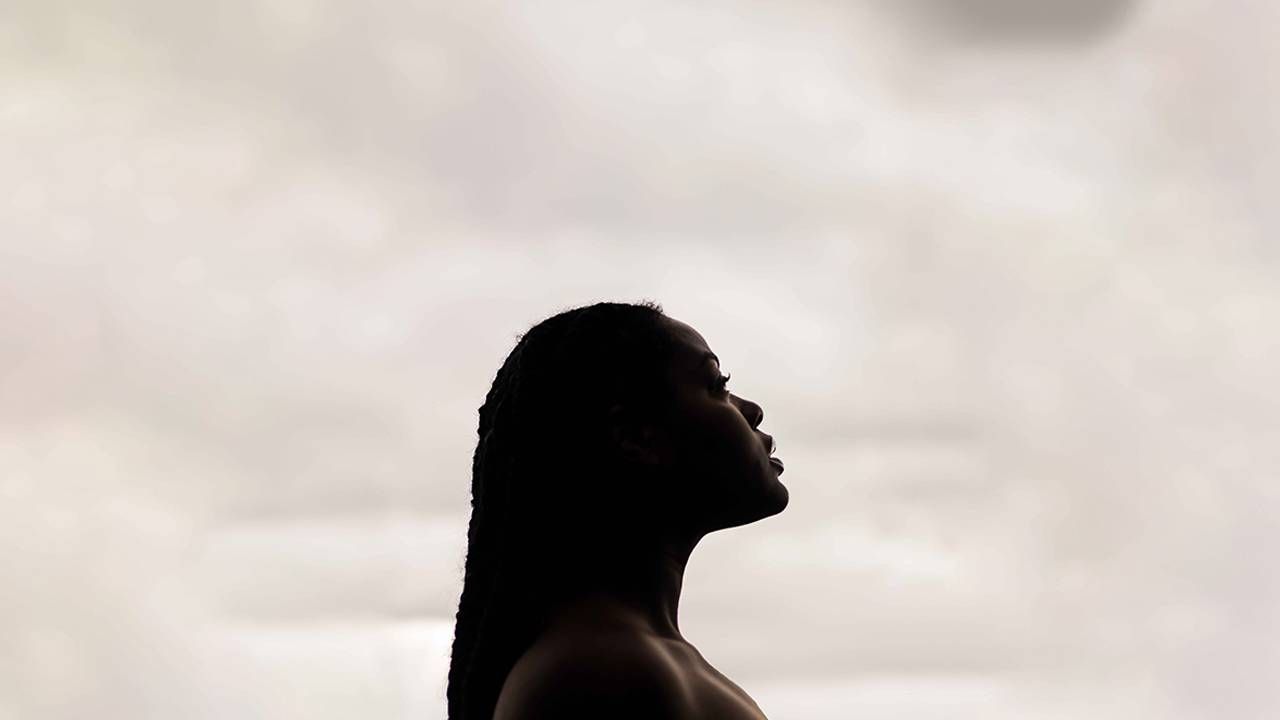 But the "tough" part's what's making me think. I am always brittle with anxiety, some of it social, some genetic. My thumbs are discolored from decades of constant picking.
I think about how I feel when somebody calls me a "strong Black woman." It draws pride, and yet, depending on the source, elicits major side-eye. I claim strength. I also claim space to fall apart. Or be left alone to tend my poor hands.
The Pressure on Black Women to Be Strong
Outside the presence of other Black women and maybe three white friends, this wasn't something I confessed. Not in "sharing time" during meetings or in lunches or in seminars on stress and mental illness. I'm Black. I thought it often, and hid in bathrooms and behind a closed office door, weeping, asking the universe for strength, but my outside resting face? Armor.
There is no space for vulnerability. The expectation of a Black woman's strength is never far from mind, and it can be exhausting on mental health.
There is no space for vulnerability. The expectation of a Black woman's strength is never far from mind, and it can be exhausting on mental health. 
"Zora Neale Hurston said 'Black women are the mules that carry the world,'"says Angela Neal- Barnett, paraphrasing Hurston's words from her book, "Their Eyes Were Watching God," adding "That is a detriment, because to be weak and a Black woman is an oxymoron." Neal-Barnett is a professor of psychology at Kent State University in Kent, Ohio and director of the Program for Research on Anxiety Disorders among African Americans, a research lab in the school's department of psychological sciences.
The anxiety, she writes in a post for the Anxiety & Depression Association of America, can come from the bombardment of stereotypical images that exist: The Strong Black Woman, The Angry Black Woman and The Jezebel/Video Vixen. These images affect how other people see us, as well as the way we see ourselves. 
2020 Did A Number on Black Women
What got me thinking harder than normal about this was listening to gymnast Simone Biles and tennis player Naomi Osaka steadfastly claiming time for themselves this summer in order to tend to their mental health. And then, hearing the musician and singer Lizzo address internet trolls who had posted insensitive, harsh words about her.
Instead of being lauded for being the best of the best, these women were being torn down. And I was like, God, can't we catch a break?
According to the American Psychological Association (APA), "many ethnic and racial groups experience higher rates of post traumatic stress disorder (PTSD) as compared to white Americans."
One explanation is the experience of racism, which can itself be traumatic. "Racial trauma can result from major experiences of racism such as workplace discrimination or hate crimes," the APA writes, "or it can be the result of an accumulation of many small occurrences, such as everyday discrimination and microaggressions."
There is a reason some Black women are balking at post-pandemic office returns.
According to Neal-Barnett, Black women have reached a tipping point with 2020  —  really, the past two years.
"What we have to go back to is the video of George Floyd," she says. "Up until that point, we were good at compartmentalizing. Racism was a stressor, but we could wear the mask."
But violence wasn't new.
"The boiling point for me was Eric Garner," says writer Angèle Devant, who maintains a subscription newsletter Sweetness of Trauma: The intersection of sugar addiction and trauma. Eric Garner, a Black man from Staten Island, N.Y., died in 2014 while being crushed on the ground during a poice arrest.
Mother's Day 2020 was the day that I saw the video of Ahmaud Arbery, a young Black man, as he was shot in the back while jogging. And all I could do was weep and bang out a Mother's Day column that Ahmaud's mother should have had her son alive and well with her. And then, a scant week later, the news of Breonna Taylor, who was shot dead by police while sleeping in her home. 
Breonna could have been my child, my little sister, my cousin. Ahmaud could have been my little brother, my son. They are all my children. Neal says this is a common feeling. 
But, Neal contends, the final shove for many Black women was the gruesome video of George Floyd's murder. 
"Collectively, we were traumatized," she says. "And we became unwilling to hide it anymore."
Yes, We Can Sit Down
Writing this has left me sad. And angry. And we've only hit on violence and oxymorons. Cue Angry Black Woman, another schema that is a sibling to Strong Black Woman, and I side-eye my own self because there's nobody around who will say I "have an attitude" and there's no performance evaluation that will ask me to fix my face/look pleasant.
But the anxiety could simply be history.
"The whole strong Black woman schema, I think," says LaTonya Summers, "is post-slavery stress response."
"I have met people from various cultures and racial backgrounds and people from different socio-economic strata who have been to therapy, and none of them talk about going to therapy confidently and openly."
Summers is assistant professor of clinical mental health and addictions at Jacksonville University in Jacksonville, Fla. She also is the founder of the Black Mental Health Symposium, a yearly gathering of mental health professionals and teachers.
"I relate lots of things to slavery and colonialism," she says. "I would say that, in slavery, Black women would have to have children and go back to the field. We weren't able to rest, to take days off. And we were raising two families at the same time.
"Post-traumatic slave syndrome, as discussed by [author] Joy DeGruy, in order to survive, we were taught what to do. You say 'yes ma'am, you work twice as hard, and you don't complain. Your family survived slavery, what do you have to complain about?"
The thought of doing it all and handling it all remains pervasive, even when there is clearly an emotional or physical impossibility. 
"I remember in grad school, where it was too much going on, and everything was dramatic, and I realized I had to hire a cook," Summers says.
The backlash was intense. You're doing too much, she was told. What do you mean you can't cook for your family?
"It should have been celebrated," Summers says. "Black women are consistently the most educated demographic in the country, and here I was in grad school, but I was 'doing too much.' "
She agrees that the past two years have been collectively difficult, but is grateful for some things. "I'm so super happy that Black people are coming to therapy," Summers says. "Research shows it's less taboo for us. I hate to say this, because it sounds strange, but I thank COVID for that. It de-stigmatized mental health."
And finding a therapist who inherently relates to one's experience has become easier. Summers mentions two sites: Therapy for Black Girls and Black Therapists Rock adding that insurance companies have demographics that will allow choice not only in location, but in race and ethnicity, as well as gender.
"I struggled with natural hair," she says. "I knew it would be a strike against me."
And, Summers says, if you are able, and you have the means, "Go get a massage!"
Full-on acceptance of therapy is still a hurdle for some, however.
"For those of us who are able to go to therapy, we must face the national stigma of going to therapy," says Devant. "Therapy is cool as a punchline in a joke or a plot twist in a book, movie or TV show, but is not cool when your real-life boss finds out and uses the information to question your ability to perform professionally."
Devant adds: "I have met people from various cultures and racial backgrounds and people from different socio-economic strata who have been to therapy and none of them talk about going to therapy confidently and openly. They talk about it as a last resort, as a dirty secret or as a sign of desperation. This is also true in the Black community."
Devant says that at 14 she asked her mother to let her go to therapy. "She told me I didn't need therapy. She told me I was fine. I told her I think about killing myself all the time. 'I have a plan,' I said. 'Three plans.' I shared these suicide plans with her in detail. I even pulled out the suicide-prevention pamphlet that I had gotten from school and read it aloud to her. If you have a plan, tell someone before you act."
She continues: "My mother told me I was being dramatic. 'What you need is Jesus.' Fact: I always have been dramatic. I still am. Fact: I am Catholic, and I do need Jesus. Here's another fact: I f*cking needed therapy, so I could continue to live my dramatic life!"
The Topic of Black Women's Hair
After Summers received her Ph.D, she faced another hurdle: her hair. "I struggled with natural hair," she says. "I knew it would be a strike against me. 'Black female, natural hair. That means she's rebellious.'"
She got a weave, and then braids. And as the pandemic stretched, she cut it all off.
"You got the big chop!" I said. I'm excited for her. We discuss our natural hair journeys.
"Honey, my hair is not only grown out in an Afro," she says, "It's caramel gold, it looks like fire. I got up from that chair and my whole head looked like fire."
"I deserve to take up space," Summers adds.
Barnett says this is where the true strength lies.
"We were willing to say 'I'm not good.' We are going to pay attention to our mental health,'" she says. "And if you judge me, you judge me."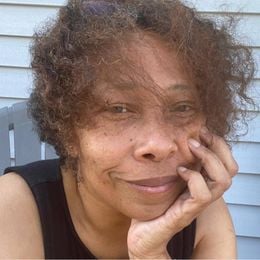 Dartinia Hull
is an award-winning writer, editor and aspiring beach bum who is based in the South. Her writing has been published in MUTHA Magazine, CNN, The Bitter Southerner, Age of Awareness and The Charlotte Observer. Her poetry will be included in a forthcoming anthology.
Read More