Mental Health Is One Key to Living Your Best Life
7 empowering tips for older adults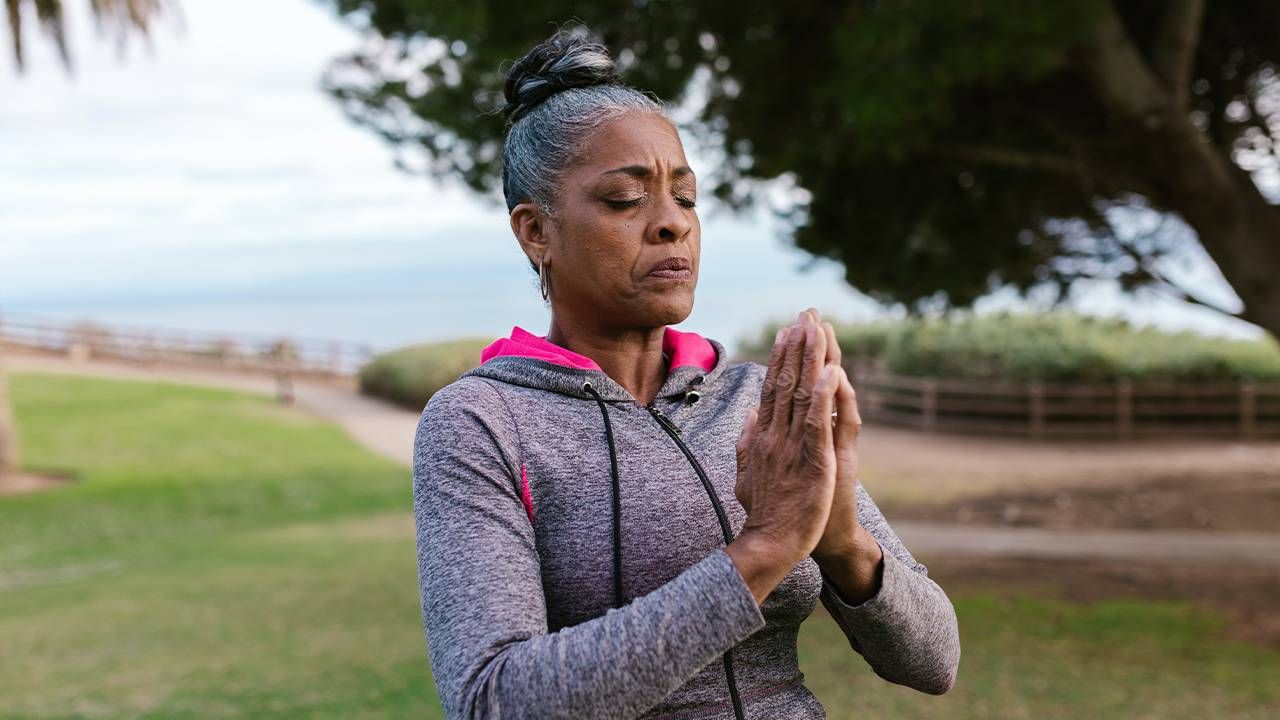 Throughout my years caring for patients as an emergency physician, I've noticed that some older adults experiencing a behavioral health issue such as anxiety or depression were embarrassed to admit they needed help, thinking they simply had to "pull themselves up by their bootstraps." They required convincing that rather than being a sign of weakness, seeking help could empower them to live their best lives. 
Part of my job was making sure my patients had access to the resources, medical support and accurate information to help in their situation. Every person is different, but the tools for better mental health can include talk therapy, medication and self-care strategies. 
Behavioral health disorders affect one in five adults over 55. Experts estimate more than seven million people in the 65-plus age group had dementia in 2020, and they project more than nine million Americans will have dementia by 2030. In addition to Alzheimer's disease, progressive dementias — which can get worse over time — include vascular dementia and are often linked to strokes. Other types of dementia can be caused by medication side effects, vitamin deficiency or other factors, and may be reversible. 
If you or a loved one are dealing with a behavioral health issue, here are some tips to consider: 
Consult a Doctor. Anxiety disorders and mood disorders are common among older people, so you're not alone. Many times, cognitive disorders (such as dementia) and mood disorders are hard to recognize because they can seem the same. Only a medical professional can make an accurate diagnosis. For help finding a provider, older adults can reach out to their primary care physician or their health plan, such as Medicare or Medicare Advantage. Also consider virtual therapy. It's easy to schedule and offers the convenience of seeing a therapist without leaving home. 
Nourish and Hydrate. Good nutrition feeds the body and the mind, so be sure to eat a healthy diet. If you have questions about what to eat or would like to learn more about nutrition for older adults, consult your physician or a registered dietitian for guidance. Your health plan may also have dietitians available to help with your questions. In addition, drink lots of water throughout the day to remain hydrated. Many older people forget to drink water, which can further any cognitive issues. 
Rejuvenate through Sleep. Pay attention to when and where you sleep, as well as how much sleep you get. Like all adults, older people need seven to nine hours of sleep a night. However, older people tend to go to bed early, wake up early and nap throughout the day. This on-and-off pattern disrupts healthy sleep cycles, limits deep sleep and can contribute to mental health issues. 
Move Your Body. Even moderate exercise can improve your mental health along with your physical health. The Physical Activity Guidelines for Americans cites improvements in brain health, better cognitive function, and reduced risk of anxiety and mood disorders as benefits. In addition, people who exercise tend to sleep better. Having trouble getting started with exercise? Some Medicare Advantage plans include a fitness benefit, which can pay for a gym membership or provide at-home fitness tools. 
Venture Outdoors. Being outside has numerous benefits, including increasing absorption of vitamin D from the sun, which is needed for cognitive health. Research also shows that chemicals released from trees can stimulate brain functions. Don't forget the sunscreen, though. While skin cancer is most common in people older than 65, the Centers for Disease Control and Prevention has found that fewer than half of older adults protect their skin when they're outside for an hour or more. 
Get Social. Health care providers and researchers have found that loneliness can impact both physical and mental well-being. Papa, which is available through some Cigna Medicare Advantage plans, connects older adults and their families with "Papa Pals" for companionship or help with everyday activities. These "Papa Pals" become trusted companions who can provide transportation, help with light chores or just spend time together, perhaps watching a movie or playing games. 
Become a Pet Parent. Caring for a pet infuses love, companionship and health benefits — including reduced stress and lessened anxiety — into your everyday life. Just petting a dog has been shown to lower levels of the stress hormone cortisol, and pets provide a bond that can elevate two brain chemicals that make people feel good: oxytocin and dopamine. On top of those benefits, dogs encourage people to get outside and get exercise, both of which also help brain health. 
Navigating mental health issues can be complex and confusing for everyone, not just older people. Seeking help — and learning how to take positive actions to address anxiety and depression — can be empowering. And the good news is, it's never too late to make a new start!  
The information contained in this article is not intended to be a substitute for professional medical advice, diagnosis or treatment. Always seek the advice of your physician or other qualified health care provider with any questions you may have regarding a medical condition or treatment and before undertaking a new health care regimen. To learn more, visit https://www.cigna.com/medicare. 
All Cigna products and services are provided exclusively by or through operating subsidiaries of Cigna Corporation. The Cigna name, logos, and other Cigna marks are owned by Cigna Intellectual Property, Inc. Cigna contracts with Medicare to offer Medicare Advantage HMO and PPO plans and Part D Prescription Drug Plans (PDP) in select states, and with select State Medicaid programs. Enrollment in Cigna depends on contract renewal. 
Joseph B. 'J.B.' Sobel, MD, MPH, MBA
joined Cigna in 2022 as the chief medical officer for its Medicare segment. He serves as the clinical lead for the business, overseeing medical policy, behavioral health solutions, quality, and innovative strategies to support customer health, well-being, and peace of mind. He has 10 years of experience in direct patient care. 
Dr. Sobel received his doctor of medicine degree from Temple University's Lewis Katz School of Medicine, a master's degree in public health from the University of Pittsburgh and a master's degree in business administration from the Darla Moore School of Business at the University of South Carolina. He received his bachelor's degree from Washington & Jefferson College in Washington, Pennsylvania. 
He holds active medical licenses in South Carolina, Georgia, and Tennessee. 
Read More

Cigna Corporation (NYSE: CI) is a global health services company dedicated to improving the health, well-being and peace of mind of those we serve. Cigna delivers choice, predictability, affordability and access to quality care through integrated capabilities and connected, personalized solutions that advance whole person health. All products and services are provided exclusively by or through operating subsidiaries of Cigna Corporation, including Cigna Health and Life Insurance Company, Connecticut General Life Insurance Company, Evernorth companies or their affiliates, and Express Scripts companies or their affiliates. Such products and services include an integrated suite of health services, such as medical, dental, behavioral health, pharmacy, vision, supplemental benefits, and other related products. 
Cigna maintains sales capability in over 30 countries and jurisdictions, and has over 190 million customer relationships throughout the world. To learn more about Cigna®, including links to follow us on Facebook or Twitter, visit www.cigna.com. 
All Cigna products and services are provided exclusively by or through operating subsidiaries of Cigna Corporation. The Cigna name, logos, and other Cigna marks are owned by Cigna Intellectual Property, Inc. Some content may be provided under license. © 2022 Cigna