How Do We Define What It Means to Be Well?
Lessons learned from the pandemic reveal that mental health needs must be addressed, and where to get help
While it may be hard to imagine, not all of the fallout from COVID-19 has been negative. One of the positive consequences is the increasing conversations around a previously taboo topic: mental health.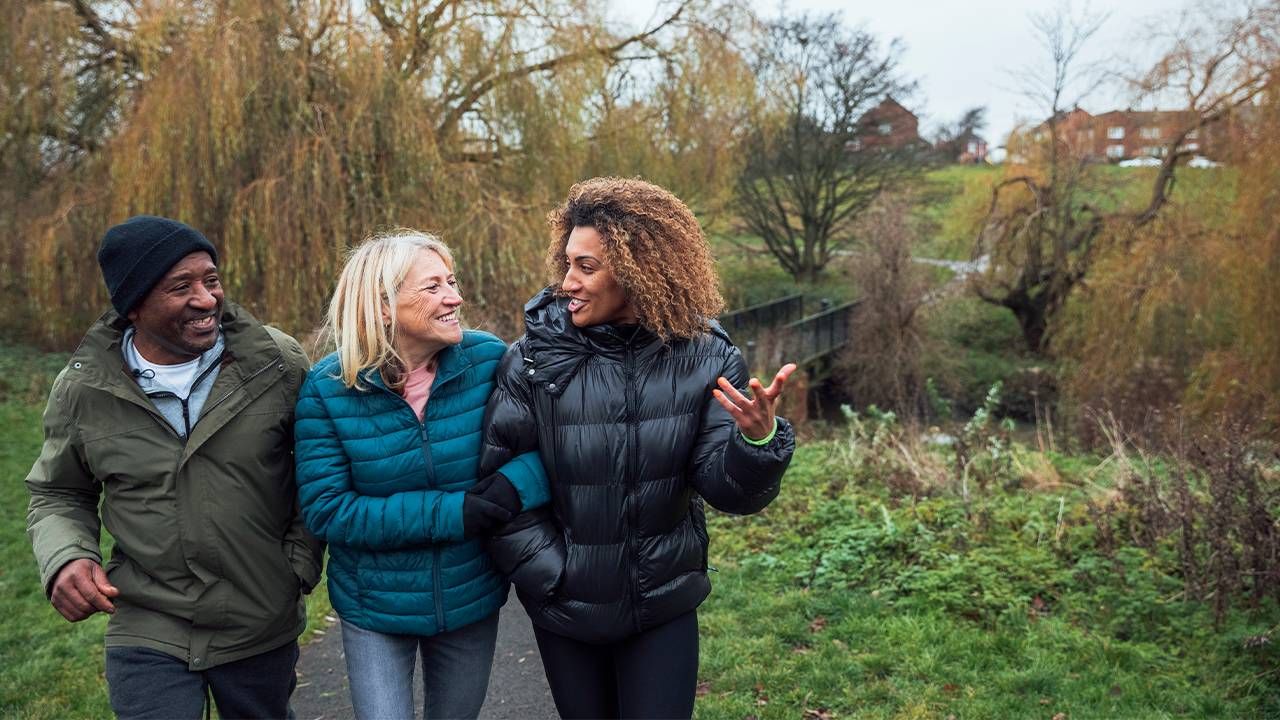 Not only has the pandemic forced us to think about the reality of social isolation and its impact on our overall health and well-being, but it has also driven dialogue around the very essence of what it means to say, "I am well."
Historically, those simple words conjured up images of doctors' offices, diagnoses and medications; today employers, medical professionals and social service providers are broadening the definition of wellness to include an individual's living arrangement, access to resources and mental health.
The Impact of Mental Health Stigma
While this shift may seem subtle and perhaps not particularly relevant or important, the reality is that expanding this definition is a direct challenge to the stigma that has surrounded discussions about mental health both generationally and within specific communities.
This stigma has meant that people have not been comfortable discussing their mental health for fear of being judged, ostracized or alienated.
"I felt like mental illness was something much more severe, and what I felt was more about my inadequacy."
This stigma has also meant that older adults do not discuss issues related to mental health -- even with their physicians.
In fact, studies show that the majority of mental health concerns in older adults are not diagnosed in the primary care provider's office, even though this is the setting where most individuals receive mental health treatment. They may feel too vulnerable or may fear the cost of care. They may feel overwhelmed by other life challenges or believe that their struggles are not worthy of a physician's attention. They focus on addressing chronic physical health problems and overlook or minimize mental health struggles.
As one older adult stated, "I felt like mental illness was something much more severe, and what I felt was more about my inadequacy."
And yet, mental health does not exist in a void. As Kate Krajci of Mental Health and Aging reports, "individuals with mental health needs face significant impacts on daily functioning, socialization, meaningful relationships and health and safety."
As we seek to learn from our COVID-19 experiences, how might we capitalize on this new, heightened awareness around mental health to empower older adults, family caregivers, and medical providers to address all aspects of wellness?
Opportunity No.1: Education
One of the most effective ways to empower individuals is through educating themselves and their loved ones on the connection between getting older and mental health issues.
Education, for example, provides context for why older adults may suffer from depression and anxiety. Despite the best efforts to celebrate aging, getting older is often synonymous with loss – of people, abilities, hopes and home. It is also often the time when individuals look back on their lives and reflect on their lived experiences which may expose earlier traumas.
Imagine the impact on mental health and, by extension, on overall well-being. By fostering education and normalizing the dialogue, we can encourage older adults and their families to break through the stigma and advocate for mental health treatment options.
Social isolation is not simply an issue of aging; it is truly a community issue which requires a collective response.
It is also critically important for medical providers to understand mental health as it presents in older adults. Unfortunately, many health care providers are not familiar with the interplay between mental health and aging. At the same time, unaddressed mental health challenges correlate with high utilization of the healthcare system, which increases the cost of care.
Ensuring that medical providers have the ongoing training they need to look more closely at how patients present – to dig beneath the surface diagnosis, to understand the connection between mental and physical health symptoms, to ask the right questions – will help to ensure that mental health concerns are recognized and create opportunities for novel approaches to care.
Opportunity No.2: Encourage Meaningful Activity
Taking an active role in our own health is important for self-esteem, regardless of our age or mental health status. Similarly, everyone needs activities which feel purposeful in order to maintain a sense of well-being.
Meaningful activity is particularly important for older adults. Exploring opportunities to keep older adults engaged in the community while simultaneously working to dismantle age-related barriers can benefit both older adults and their family caregivers.
Focusing attention on maintaining purpose also provides a means to prioritize solutions to address the toll of social isolation. The statistics around the impact of social isolation on older adults are staggering: its effect on health is equivalent to smoking 15 cigarettes a day; it correlates with high blood pressure, greater risk of heart disease and earlier onset of dementia; it is associated with an estimated $6.7 billion in additional Medicare spending annually according to the AARP Foundation. Social isolation is not simply an issue of aging; it is truly a community issue which requires a collective response.
Opportunity No.3: Facilitate Connections to Community Advocates
Accessing mental health services is not always easy, and even medical providers are unsure of how best to connect patients with needed community-based supports. For those with mental health challenges, having the motivation, energy or organized thought processes necessary to figure out what often feels like a maze of services is simply overwhelming. Ensuring that advocates are in place enables these vulnerable older adults to have a voice in the choices made for them.
Community/social service organizations also offer programs that support family caregivers, helping them to advocate more effectively on behalf of their older family members and to minimize the burden and stress that they carry.
They need practical help to care for their loved ones and to alleviate the cost of caregiving on their own physical and mental health. They, too, may experience a loss of self, a decrease in self-esteem, constant worry and uncertainty.
By addressing their need for trusted information, access to support services, advice on self-care and connections to others who understand their situation, community organizations empower these caregivers as well. Connecting with the local area agency on aging is a good first step to find these resources.
How to Find Help
Because of all of the mental health challenges that have arisen during the pandemic, the mental health system is certainly strained. Provider schedules are packed, and there is little room to add new patients. Those who need support are often frustrated to find that help may actually be several months away. With persistence you can find help.  
In addition to private practitioners, there are other sources for mental health support:
Local NAMI organization (National Alliance on Mental Illness)
Local ADAMHS Board (Alcohol, Drug Addiction, and Mental Health Services Board)
WeCare…Because You Do: support for older adults and their family caregivers.
Courage to Caregivers: Support for caregivers of those living with mental illness
Online services like BetterHelp.com
SAMHSA's (Substance Abuse and Mental Health Services Administration) National Helpline: 800-662-HELP (4357)
National Suicide Prevention Lifeline: 800-273-TALK (8255)
Crisis Text Hotline: Text "Hello" to 741741
Lisa S. Weitzman


Lisa S. Weitzman, MSSA, LISW-S, ASW-G, C-ASWCM, is a Dementia Care Specialist and WeCare Manager of Business Development for the Benjamin Rose Institute on Aging.

Read More