Michael Ian Black on Vulnerability, Masculinity and Teaching His Son to Be a Better Man
In an exclusive interview, the actor/comedian discusses his latest book, 'A Better Man: A (Mostly Serious) Letter to My Son'
Nearly 30 years ago, Michael Ian Black found fame as a member of "The State," the MTV sketch comedy show that aired from 1993 to 1995. In the ensuing years, he amassed roles in a number of film and television projects — among them, "Wet Hot American Summer," "Stella," "Reno 911!", and VH1's "I Love the..." series — often delivering quips and one-liners in a stone-faced, deadpan manner.
But as he writes in his latest book, "A Better Man: A (Mostly Serious) Letter to My Son," out now in paperback, "Sarcasm is a form of withdrawal ... I had so much anger back then that I didn't know what to do with, so I clamped down. My release was jokes."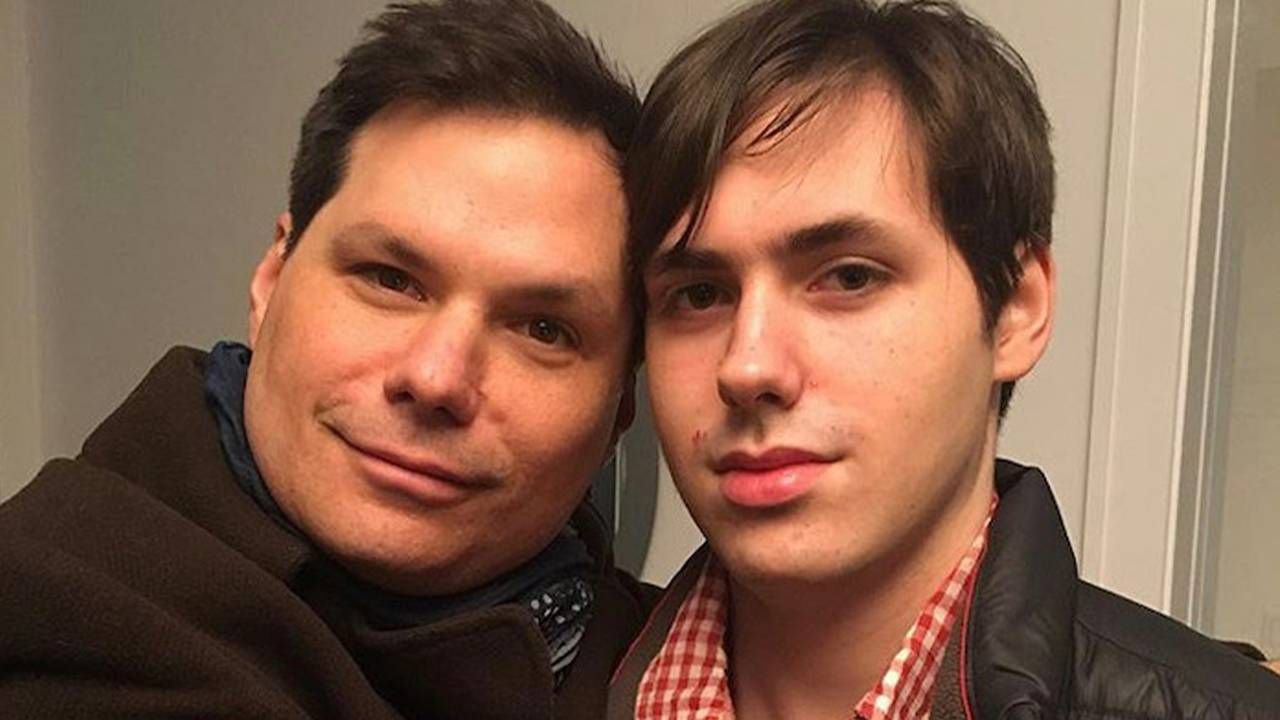 In "A Better Man," Black sheds his sardonic persona to write a heartfelt, hopeful, and honest letter to his college-bound son, Elijah, about gender issues, masculinity, privilege, and consent. The book — a response to years of mass shootings by male perpetrators — aims to address fundamental questions: What does it mean to be a man? And how can we raise our sons to be better?
He tells Next Avenue that he wrote it in the form of a letter because "I didn't want to write a long rant about guns and boys. I wanted to write something personal and direct, and addressing it to my son was a really good way to do that."
Black recently spoke with Next Avenue over Zoom about the topics in the book, his advice for young men, and why he hates the term "toxic masculinity."
This interview has been edited for clarity and length.
Next Avenue: Why did you decide to write this book?
Michael Ian Black: I had been spending a lot of my online time yelling about guns since Sandy Hook, and when Parkland happened, I did the same thing. I went online and started yelling about guns. But for the first time, I started putting together the issue of boys and men pulling the triggers. I was asking what seemed like such an obvious question, but nobody was asking, which is, 'What is the connection between masculinity and violence?' I think the question is so obvious that we just overlook it, because we just associate violence with men.
"I was asking what seemed like such an obvious question, but nobody was asking, 'What is the connection between masculinity and violence?'"
So, I started asking it, and then The New York Times reached out and said, 'Do you want to write an op-ed about this?' And I was like, 'Not really. I don't know anything.' And they were like, 'But we're The New York Times.' And I was like, 'Oh, well, if you're The New York Times, then I guess I should.' [laughs] So, I did. And then a publisher asked me if I wanted to write a book about it. Again, I said, 'Probably not, because I'm not an expert and I don't want to come across as just another celebrity with another soapbox.' And they were like, 'But we'll pay you not very much money.' And I was like, 'Oh, well, if you'll pay me not very much money, then maybe I should really consider this.'
You do a great job of weaving statistics and facts into this beautiful letter. Were these topics you were reading about already? Or did you do the research specifically for the book?
I specifically did research for the book. It's stuff I'd been thinking about, but I didn't have anything to back up what I was thinking about. I wanted to know what other people were saying on the subject, and it wasn't much. There wasn't a ton, particularly [written] by men, looking at the issue of contemporary masculinity, what it is, what it should be, what it could be. That was encouraging because it made me feel like I can be part of a conversation that's just starting to get underway.
You share a lot in the book about your personal life, including your complicated relationship with your father. How was that for you to write about?
It was helpful for me to write about my dad. Early on in the writing of this book, I recognized that for as much as I was writing this letter to my son, I was also writing it to my dad. The book was the conversation that I wish I'd been able to have with him about manhood, a conversation that I had longed for when he was alive. He died when I was young. He was a distant figure emotionally, through no real fault of his own. I mean, it was the culture he was brought up in. But he was shy, and he was unable to express himself with his kids. I needed that from him as a kid and didn't get it, and then he died before either of us was really able to break through to the other.
"I needed that from him as a kid and didn't get it, and then he died before either of us was really able to break through to the other."
What did you learn about yourself as a result of writing this book?
I surprised myself with how much I identified with what I call 'traditional masculinity.' I'm somebody who rejected a lot of the masculine norms that I was raised around because they felt very oppressive. But ultimately, there's a lot of it that I really cling to, for good and for bad. I recognized that for as much as I wanted to escape some of it, I couldn't. It is the culture that we live in, it's the culture I was raised in, and there's a lot of good in traditional masculinity. I think the current culture is inclined to condemn men for all of our sins, which are numerous, but I found myself wanting to defend men and wanting to pat us on the back a little and say, 'Hey, we're okay. We need to work on some shit, but we're all right.'
You write in the book that you don't like the term 'toxic masculinity.' Why is that?
Because, unfortunately, we don't have a real understanding of what healthy masculinity looks like. We don't really know, culturally speaking, what it looks like to be a guy who's got his shit together. When we talk about masculinity in general, we don't even know what we're really talking about. The phrase 'toxic masculinity' has come to serve as a catch-all term that sometimes catches all of masculinity in its vagueness. And the vagueness part isn't on the word 'toxic,' the vagueness part is on the word 'masculinity.' So, I tend to avoid it. I think it makes guys defensive because they see elements of what they think of as natural boyish behavior being ensnared with a toxicity that they don't necessarily exhibit or feel.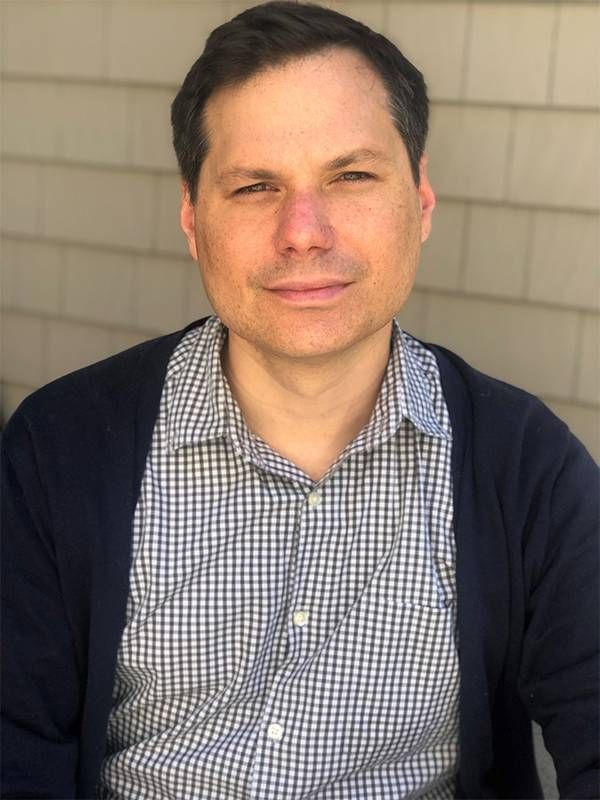 There's a refreshingly honest moment in the book where you admit that the push for more gender and racial diversity means less work for you, a 'schlubby white character actor,' and although you're all for more inclusion, it still stings. I appreciated reading that because I feel like change is scary for so many people, particularly those who are traditionally privileged, yet we don't want to admit that it's hard.
Yeah, it is scary. It's that NIMBY thing — not in my backyard — where you, in the abstract, want opportunities for everybody. You want a meritocratic system, and you want diversity of voices and thoughts — until it affects you. And then you're like, 'Wait. Hold on a second. Is this really what I want?' My industry, comedy and showbiz, until very recently has been predominantly white. [Diverse] voices were not being encouraged, recognized, or pushed to the fore. That has changed dramatically in the last five years, and one of the results is that the schlubby white character parts that used to go to guys like me are now going to different kinds of people. That requires a look in the mirror to say, 'Well, did I mean diversity up until it affects me? Or did I mean diversity because it's the right thing to do, even though it may affect me? I think I mean the latter.' When you have a certain group of people who are used to dominating a profession and the hiring pool suddenly expands but the number of jobs doesn't, that's going to cause some unrest. But it's necessary.
"I do think that admitting weakness, acknowledging weakness and vulnerability, and asking for help would serve a lot of guys."
There's a line in your book that jumped out at me, especially in light of the gun violence our country has been dealing with: 'The three most difficult words for a guy to say are not 'I love you.' The three most difficult words for a guy to say are 'I need help.' Obviously, we were not there when recent shootings happened and we don't know the perpetrators. But in your opinion, do you think that if we could somehow find a way to teach boys and men to say 'I need help,' it would have a positive impact?
Well, as you said, I don't know anything about the motivation of any of the shooters. And I don't like to focus too much attention on the people who do these insane acts because it's too easy to 'other' them. You know, if you focus the conversation on people like that, then you [can say], 'Well, that has nothing to do with me. I'm never going to walk into a school and start shooting it up.' And that's correct, you won't. But [the shooters] certainly get attention and they can serve as a kind of loose avatar for a larger problem in the culture. How you want to identify the problem is very much in the eye of the beholder. Some people say guns are the problem. I'm one of those people. Some people say mental illness is the problem. I'm also one of those people. Some people say toxic masculinity is part of the problem. I'm also one of those people. I think there are many, many problems.
More granularly, I do think that admitting weakness, acknowledging weakness and vulnerability, and asking for help would serve a lot of guys. It requires a lot of strength to be vulnerable; your vulnerability only reinforces your masculinity. Those moments of weakness where you say 'I need help' only demonstrate your strength. Because you're saying, 'I'm strong enough to stand here before you with my armor down, my guard lowered, and be vulnerable, and trust that I will survive that and trust that I'm strong enough to walk through that.' That's hard for men.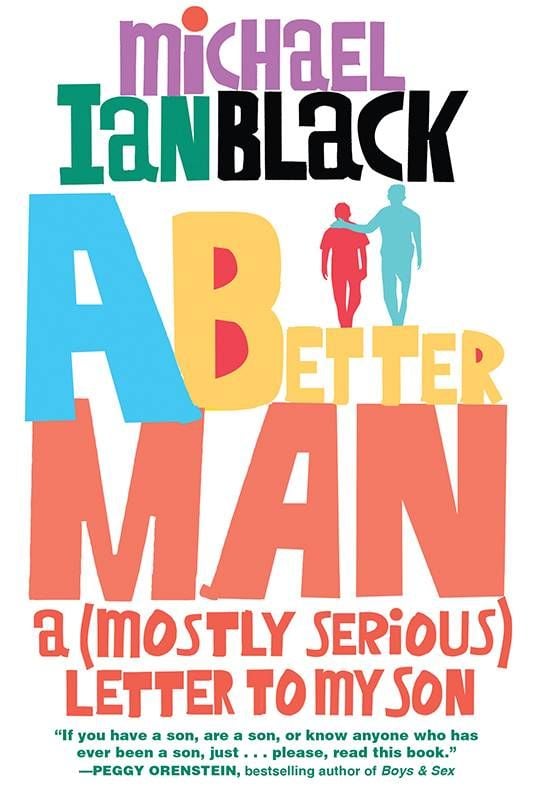 I think men are really romantic and we have romantic ideas about everything. Men are raised to believe themselves to be the hero of a grand epic and so we romanticize every part of our lives. Men give love fairly freely. We love our comrades in arms. We love our sports teams. I think we are capable of [giving] romantic love readily. But I think where we fall short is we're unable to receive love a lot of times because our guard is up, because our armor is so thick. When we are vulnerable, when we lower that guard, we're giving the people that we love permission to love us back, and that's a tremendous gift that you're giving to somebody. That's in some ways a better way of expressing love than by just putting love out. Allowing love in may be the higher form of expression for men.
This is the month of graduations and Father's Day. What advice would you give to young men —
Of course! Plastics. But in addition to that, what advice would you give to men who are grappling with feelings around our constantly changing culture, evolving language and how it all relates to masculinity?
Walk towards that which gives you discomfort. Don't shy away from the stuff that makes you uncomfortable; walk towards it, examine it, hold it up and say, 'What is it about this that's giving me these feelings?' Because that's where you'll discover the deepest truths about yourself.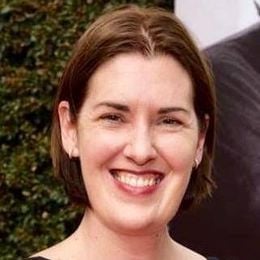 Sandra Ebejer
lives in upstate New York with her husband, son and two cats who haven't figured out how to get along. Her work has been published in The Washington Post, The Boston Globe, Real Simple, Writer's Digest, Shondaland and others. Read more at sandraebejer.com or find her on Twitter @sebejer. 


Read More