Modern Elder Academy: The Cool School for Midlifers
Classes on the Mexican campus will serve the mind, heart and soul
Going back to college in midlife to take a class and update your skills may sound appealing. Now there's a pretty cool school on Mexico's luxe Baja peninsula where you can learn skills to become a "modern elder." It's called, appropriately, the Modern Elder Academy. The school's motto: "Come to Baja California Sur, Mexico to reset, restore and repurpose your life."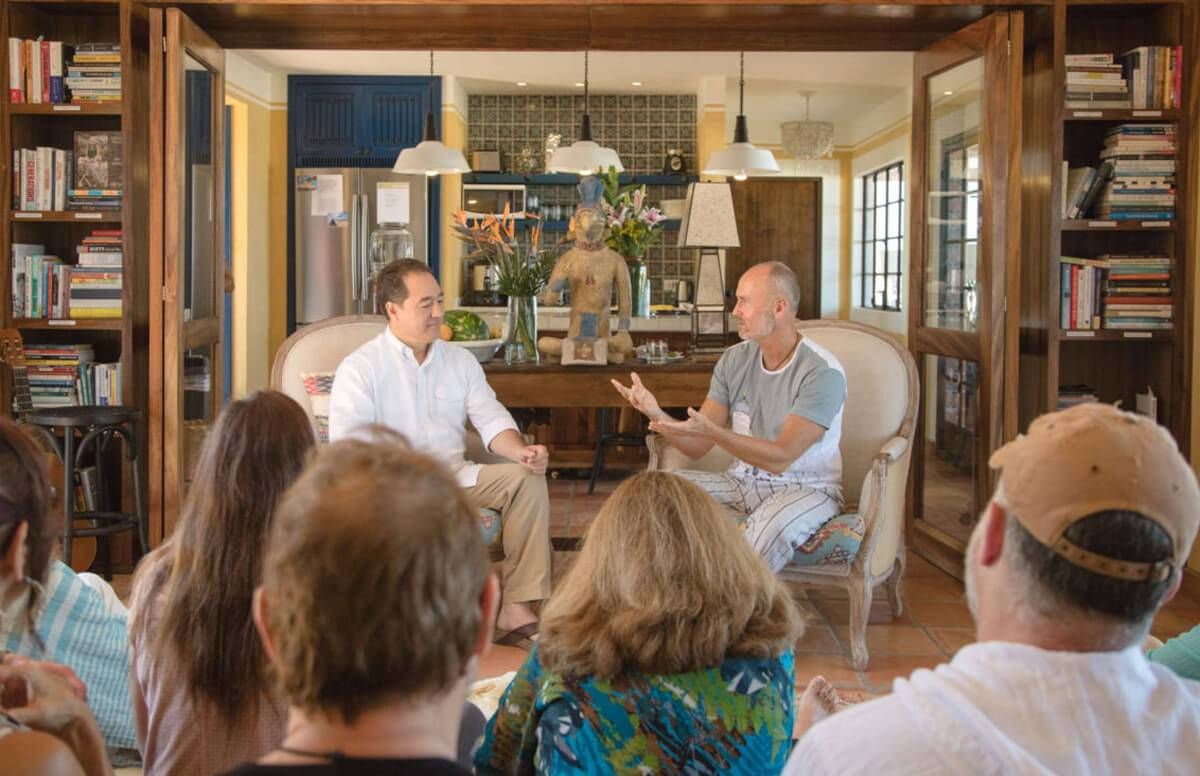 Founder Chip Conley, a hospitality entrepreneur, coined the "modern elder" term after joining Airbnb in 2013 at 52 as a strategic adviser; he was twice the age of the average employee. Over time, Conley has said, he learned how to "intern publicly and mentor privately," becoming a modern elder, serving and learning, relishing being "both student and sage."
Welcome to the Modern Elder Academy
This week, he published Wisdom @ Work: The Making of a Modern Elder, which Next Avenue just excerpted. The doors to the nonprofit Modern Elder Academy — which is something like a boutique resort for midlife learning and reflection — open officially November 4, 2018. More than 150 people have taken classes during the recent beta version (average age: 54, but the group ranged from 37 to 72).
The idea for the Modern Elder Academy grew out of Conley's book. "Right as I got the contract to write the book, it became clear to me that the number of people who were feeling anxious and bewildered in midlife was much broader than I had expected," Conley told me. "I started asking myself: Where do people go if they are silently suffering through transitions?"
Conley realized that society creates rites of passage for transition points like puberty and graduating from school and getting married, "but there is this huge swath of life called midlife — from 45 to 65 — where there are no safety nets or supports for these people." So he decided to create what he calls a "midlife wisdom school" where the goal is to "grow whole, not old." It's "a refueling station at a pivotal fork in the road" where graduates are given tools to "dramatically reduce stress and ramp up resiliency and adaptability," the website says.
What You'll Pay and Learn
Growing whole isn't cheap. Tuition for the one-week Modern Elder Academy workshop is $5,000 ($3,500 per person shared room) and $10,000 for the two-week Immersion Program ($7,000 per person shared room). The program offers scholarships, however, equal to 50 percent to 100 percent of tuition, room and board, based on need and Conley expects half of students will be on scholarship.
"What makes it interesting is you'll see a social worker and an investment banker walking down the beach together and learning from each other," says Conley. "They're facing different issues, but there's a commonality of facing midlife that bonds them together. We don't want only rich people."
To apply — and the Academy site admits "it is a competitive process to be accepted," you need to "share a snapshot of your work/life experience/adventure thus far and why you would like to attend MEA." And you're asked to list any talents/hobbies/knowledge you enjoy sharing with others.
Conley hopes the program will "help people reclaim the idea that elder is something different than someone who is elderly." Roughly 12 to 18 students will participate in each program; there's already a vibrant 493-person Modern Elder Academy group on Facebook for students who enrolled in the beta version and fans of the idea.
The Modern Elder Academy curriculum is unlike probably any you've ever seen. Some classes deal with work and careers; others deal with the heart and soul; others deal with the irresistible campus surroundings — the Academy is on more than two acres of Pacific Ocean beachfront and adjoining properties where, as the website puts it, "the desert meets the sea under the gaze of nearly 7,00- foot peaks." Plus, there's a pool, a massage studio and a silent contemplation park on a preserved dune. Probably not like where you went to college.
Modern Elder Academy Workshops include "The Art of Really Living;" "Soul Journey: Rediscover Connection and Purpose;" "The Making of a Modern Elder;" "How to Prepare for a Job or Career Transition" and "Becoming Water: Transform Body & Mind through Yoga & Surfing." Students leave with a "certificate in Mindset Management." A typical day for the one-week session includes time out for meditation or yoga, wisdom circles and bread baking. The graduation ceremony is on the beach.
For the two-week immersion, Conley says, "there's an all-day vision quest in the desert — a temple/teepee kind of thing from sunrise to sunset."
How Modern Elder Academy Compares
Some classes are taught by Conley and the academy's director of education, Jeff Hamaoui, who quit his San Francisco Bay-area job as a "sustainable supply chain guy" and moved to Baja after attending a test phase of the Modern Elder Academy.
"I was in the first cohort and it evolved from there," Hamaoui, a former teacher in the UK, says. "They were looking for something between a didactic style of teaching content from Chip's books and coaches he was working with and a more discursive, sharing style."
As Next Avenue has written, Stanford University, Harvard University, the University of Minnesota and the University of Texas also have programs for midlife professionals looking to make a turn. But they're a year-long and operate more like a standard college, charging the typical full-year tuition for their schools.
"What's critical to this idea is that people come together to reflect in this incredible natural venue and disconnect from the phone and the busy routines of their lives," says Hamaoui. "They reconnect being barefoot in the sand and watching the sun come up, with their own visceral daily engagement with nature. That's very powerful."
Conley and Hamaoui concede that Modern Elder Academy students' lives can't be expected to change in just a week or two. "You don't transform people. You can hope to show them a mirror and say these are your mindsets and the things you're carrying with you," says Hamaoui. "And where the work needs to be done."
Next Up: Modern Elder Communities
As the Modern Elder Academy launches, Conley, Hamaoui and Modern Elder Academy Director Christine Sperber have begun tinkering with an even bigger idea: small, intergenerational Modern-Elder inspired communities around the world. They hope to build three over the next five years and have set up a separate business for this called The Wisdom Company.
"Instead of creating a seniors' community with a golf course, we'd be creating 12 acres with a Wisdom Center in the middle, with workshops and programs to develop wisdom at any age," says Conley. There'd be housing for people who want an extended stay and for those who want to be there for a week or a month. "Not a commune or a Mexican kibbutz, but different than a gated community," Conley says. "A lot more communal, with amenities."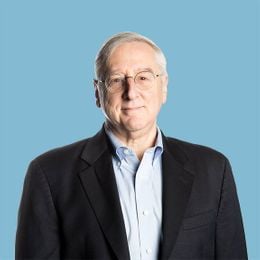 Richard Eisenberg
is the former Senior Web Editor of the Money & Security and Work & Purpose channels of Next Avenue and former Managing Editor for the site. He is the author of "How to Avoid a Mid-Life Financial Crisis" and has been a personal finance editor at Money, Yahoo, Good Housekeeping, and CBS MoneyWatch.
Read More