What My Mom's COVID-19 Crisis Taught Me About Monoclonal Antibodies
The new monoclonal antibody treatment works best when declining patients with COVID-19 seek care fast
It was one of the scariest days of my life. I had been dreading this sort of situation since the pandemic started, and now it was finally happening. I was standing on the porch next to my sister, waving to my mom as she boarded the ambulance. No guests allowed, of course; she was going to the emergency room due to struggles with COVID-19. Would she come home?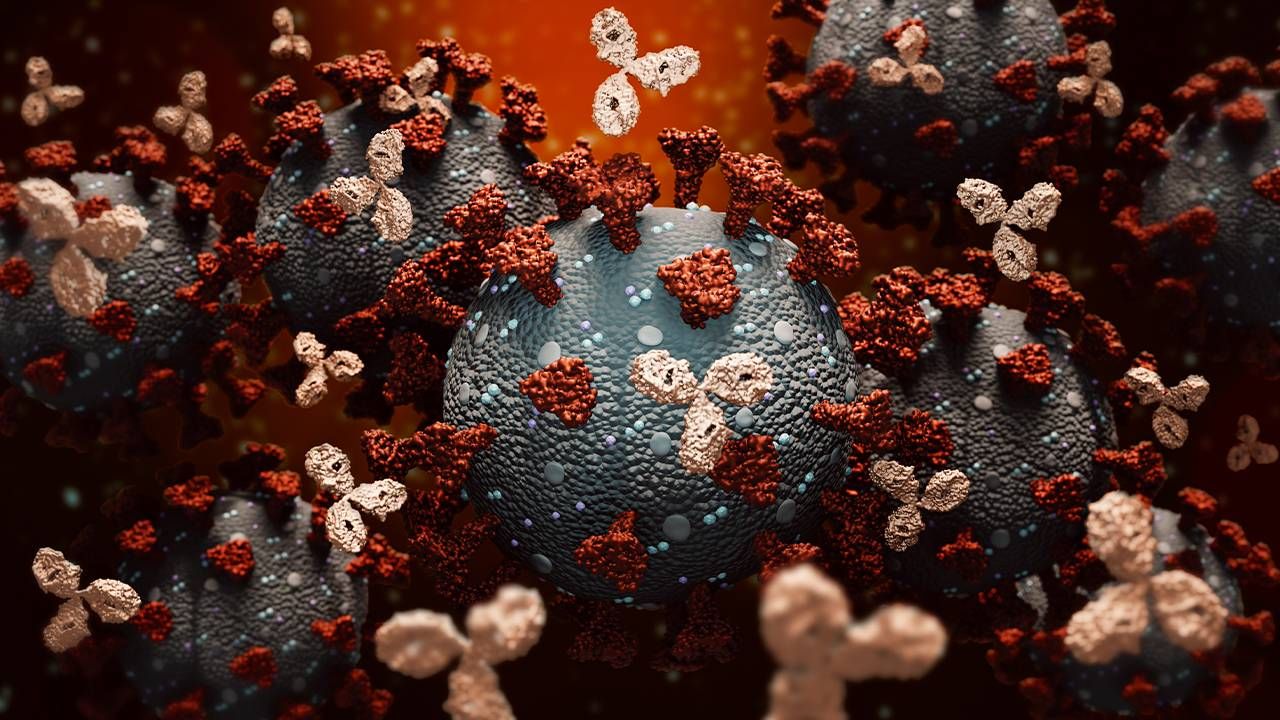 An hour later, I received good news. My mom would be home that evening; her oxygen levels were good. She would receive fluids through an IV to alleviate the dehydration she had been experiencing due to vomiting. She would also receive lab-generated monoclonal antibodies to boost her immune defense. The process would take about an hour and then require an hour's supervision to ensure that she did not have any allergic reactions.
This was my first time hearing about monoclonal antibodies, so of course I raced to learn all I could about the treatment my mom was receiving.
"The expectation shouldn't be that you get the infusion and walk out the door feeling like a million bucks."
I discovered that monoclonal antibodies are artificial proteins that mimic the body's natural immune response; they substitute for your own antibodies and basically give your immune system a boost to help it fight off the virus.
Only High-Risk Patients Qualify
The drug therapy is an unapproved medical product. But in November, the Food and Drug Administration (FDA) authorized the use of monoclonal antibodies as an emergency treatment for patients who currently have mild-to-moderate COVID-19 but are at high risk of severe disease progression.
High-risk patients include those who are at least 65 or who have certain medical conditions such as hypertension, heart disease or chronic kidney disease.
Being a 60-year-old woman with hypertension, my mother was a high-risk patient.
By March, following months of real-world use and positive results, the National Institutes of Health (NIH) and the Infectious Disease Society of America (IDSA) updated their guidelines to recommend monoclonal antibodies for the population authorized by the FDA.
Dr. Marcella Nunez-Smith of the White House COVID-19 Response Team said in a press briefing at the time that monoclonal antibodies would be provided free of charge for Americans who needed them and that the treatments "show enough promise in clinical studies to recommend their broader use during this pandemic."
Some monoclonal antibody treatments are now being tested as preventive therapies in people who have suppressed immune systems or who can't get vaccinated against COVID-19.
For high-risk individuals being treated for COVID-19, research shows that the therapy is nearly 90% effective at preventing hospitalizations and deaths.  
Dr. Howard Huang, a pulmonologist at Houston Methodist Hospital, says his program has seen very few COVID-19 deaths among the thousands of high-risk patients who have been treated with monoclonal antibodies. Among those patients who did die from the disease despite receiving the treatment, "It tends to be people with a lot of pre-existing conditions and who were treated a little later in the course," he says.
When former President Donald Trump received the antibody treatment back in October, he claimed to have felt better immediately. According to Huang, some patients do feel better immediately, but they are the exception, not the rule.
Even when timing and testing are optimal, not all physicians or patients have quick and easy access to this drug therapy.
"The expectation shouldn't be that you get the infusion and walk out the door feeling like a million bucks," he says. "It's really more to prevent you from developing severe illness or ending up in the hospital or worse."
My mom's recovery was quick, but not immediate. She received the treatment on a Tuesday evening, and she felt no better the following day. She was extremely weak, slept most of the day and ate only a little bit.
It was Thursday morning, roughly 36 hours after she received the treatment, when she started to perk up. Her vitals improved, and she felt much better except for a cough and mild weakness. She even had the energy to complain about the medicines and supplies hogging the countertops.
Her fever broke the following evening, and her heart rate and oxygen levels returned to normal over the next few days.
Window to Use the Drugs Is Limited
My mom's experience was typical, according to Dr. Raymund Razonable, an infectious disease specialist at the Mayo Clinic in Rochester, Minn., who says most patients who respond to the therapy do start to feel better within a few days. However, recovery is faster the sooner a patient receives the treatment.
"Time is of the essence," adds Huang.
Our Commitment to Covering the Coronavirus
We are committed to reliable reporting on the risks of the coronavirus and steps you can take to benefit you, your loved ones and others in your community.
Read Next Avenue's Coronavirus Coverage
My mom didn't receive the monoclonal antibodies until nine days after she developed symptoms. It's good that we got her to the emergency room as early as we did; the FDA recommends that monoclonal antibodies be provided within 10 days of symptom onset and states that there is no evidence that the treatment is effective for people who are hospitalized or require oxygen therapy due to COVID-19.
My mom's doctor also told her that he would not have been able to give her the drug if her oxygen levels had dipped below 90%. 
Recognizing when it's time to check in with a doctor about this therapy can be challenging.
It's common for COVID-19 symptoms to start off mild for many patients and then take a turn for the worse about a week into the illness. For this reason, doctors say high-risk patients should be quick to ask about the monoclonal antibody treatment before it's too late to receive it.
"This is to prevent bad things from happening in the future, even if you don't feel poorly right now," says Huang.
Therapy Can Be Hard to Find
Early testing is also critical to getting early access to treatment. Razonable encourages high-risk people to get tested once they start experiencing COVID-19 symptoms, so if they do have the virus, they can get monoclonal antibodies within the optimal window of time.
"They should get tested as soon as possible," he says.
Even when timing and testing are optimal, not all physicians or patients have quick and easy access to this drug therapy. Both the U.S. Department of Health and Human Services and the National Infusion Center Association have monoclonal antibody locators available for people who are seeking the treatment. 
Monoclonal antibodies have been important in the fight against the coronavirus, but it's unclear how effective the drugs will be as new coronavirus variants appear. Some variants have shown resistance to some drugs authorized to treat COVID-19.
In April, the FDA revoked emergency use authorization for one monoclonal drug when used as a stand-alone therapy after data showed that some coronavirus variants were resistant to it. The drug can still be used in combination with other drug therapies, though.
This development doesn't necessarily mean that monoclonal antibodies will cease to be effective as new variants emerge. But doctors say it does underscore that widespread vaccination remains the single most important tool in the fight against COVID-19.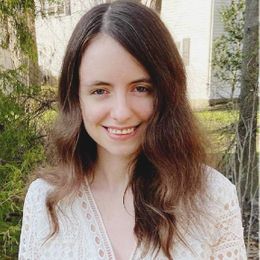 Jenna Demmer
is a freelance writer who lives in New Jersey. She has a bachelor's degree in Public Health Education and is a Certified Health Education Specialist.
Read More