A Visit to 'Motherland'
In a memoir, Elissa Altman writes of her difficult mother — with love
"I have given you everything — You don't know what I gave up for you…Who else could you possibly have in your life?"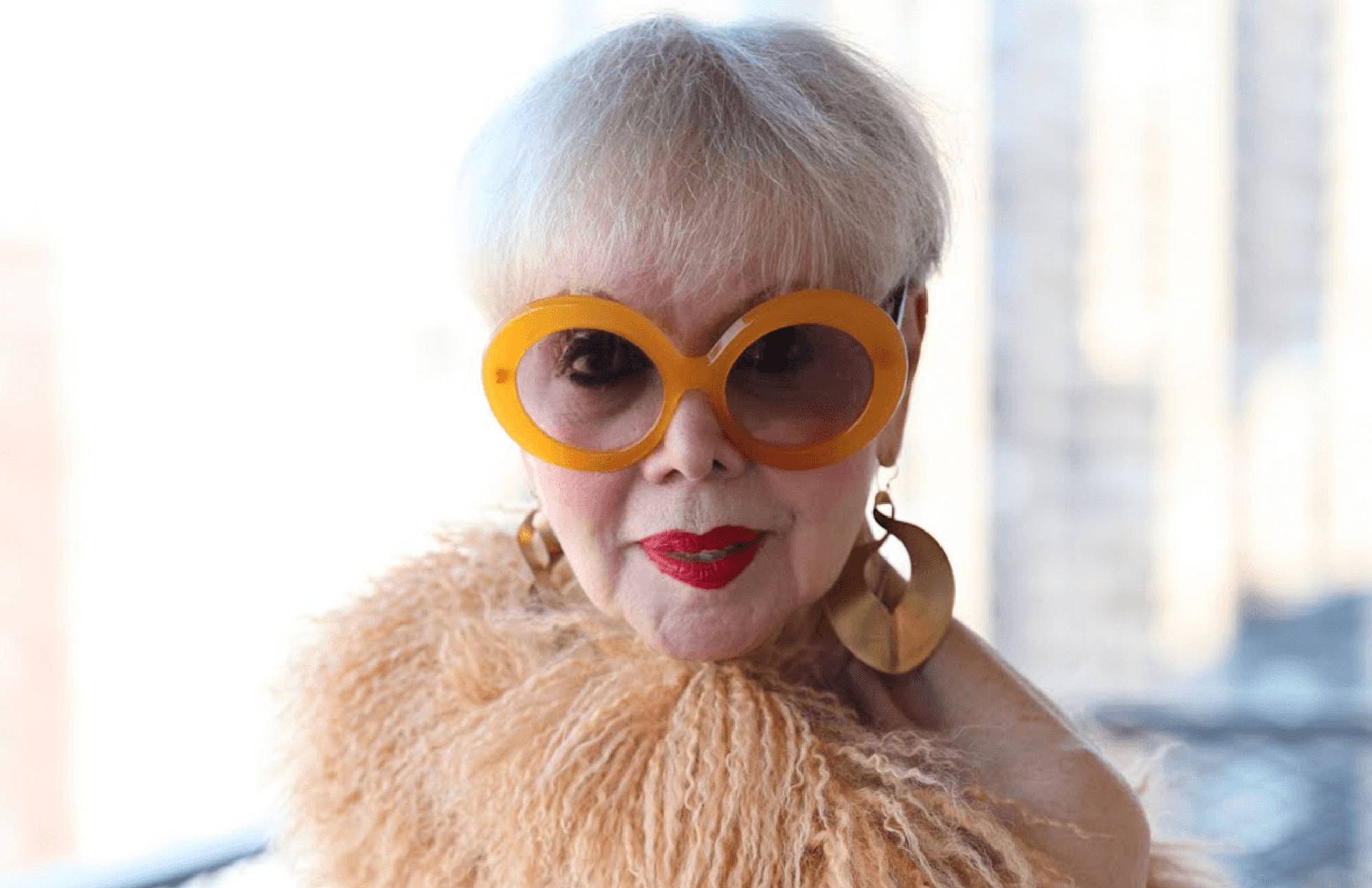 Mother and daughter. Rita and Elissa. In her new book, Motherland: A Memoir of Love, Loathing and Longing, Elissa Altman, a James Beard Award-winning author, turns her attention away from writing about the subsistence found in food to the kind of subsistence — and persistence — required to have a loving relationship with her difficult mother, Rita Ellis Hammer, now 84.
Before the memoir, there was Altman's column in The Washington Post called "Feeding My Mother" which was based on the importance of the nurturing and sustaining qualities of food, especially for older adults like her mom, who "doesn't love food so much," and has long been desperate to stay thin.
"I was never going to be like her," says Altman. "It was difficult for me to let my personality bloom."
Although that was the goal, Altman began to realize she'd written very little on the nutritious value of food and instead was delving into a deeper issue.
"Overall, my mother is someone who refuses to be nurtured. And when I was growing up, she should have nurtured me," says Altman, 56.
Altman originally conceived of Motherland as a memoir offering honest reflections on her childhood, including what she felt were the unreasonable expectations of her narcissistic mother. In that version, the story was ultimately going to lead to her mom's grudging acceptance of the life Altman created with her wife Susan Turner, having finally established some much-needed distance from their fraught mother-daughter relationship.
But, as Altman says, memoirs often take on a life of their own. In this case, in December 2016, just two hours after returning from a book tour, Altman received a phone call from her mom.
"Two words: 'I fell.' That turned the memoir on its head," says Altman.
'I Was My Mother's Doll'
A New York City glamour girl who found short-lived television fame in 1957 on a Saturday night variety show, Rita Ellis Hammer has lived a life dedicated to her own beauty. Clothes, makeup, a thin figure, stylish hair: the perfection of these elements was of paramount importance. And her frustration when her only child didn't subscribe to these same goals was palpable.
In one scene in the book, Altman, a young teenager, and her mother are at Bloomingdale's (shopping for Hammer was practically a vocation) and wind up at the makeup counter.
Hammer tells the clerk they've come for a makeover. "My daughter needs a little help," she says.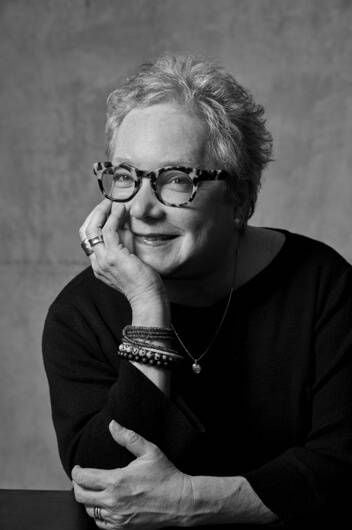 After the clerk applies a heavy layer of makeup to Altman, her mother delightedly observes the result.
Altman writes: I stare back at this small stranger, her eyes encircled by a mottling of dark color, like she's been in a street fight.
"This is how you should look," she squeals. "Can't you even see yourself? What's wrong with you? Can't you see the difference? Everyone says we look the same!"
Altman says her mother's intense scrutiny became "like an albatross." As a teen, eschewing the closet full of miniskirts and colorful dresses her mother favored ("I was my mother's doll. She would dress me like herself."), Altman preferred the tweed jackets her father Cy, knowing his daughter's taste, would slip into her wardrobe. Predictably, her mother would balk when Altman attempted to wear them.
"I was never going to be like her," says Altman. "It was difficult for me to let my personality bloom."
The Stress of Living With Her Mother
In Motherland, Altman writes of her attempts to break free from her mother's grip, of her own failed relationships and of a period in her 20s when she once again ended up living with Hammer, along with her mother's second husband, Ben (who died of a cerebral hemorrhage in 1997).
At the time, Altman's doctor urged her to find another place to live, since the stress of living with her mother was making her physically ill. Her therapist offered similar advice about Altman's mental health.
Altman's parents had divorced after 16 years. Altman and her father, who also remarried, maintained a loving relationship; he told Altman she would likely be responsible for Hammer as she aged, and he understood the nature of that burden.
Altman's father died in an accident in 2002. Altman's mother, who used to call her multiple times a day, then backed off a bit, but called her about a month after his death.
As Altman recounts: A month to the day after his death, after the papers were filed and the insurance claims made and I began the work of living the rest of my life without him, my mother had had enough. A month was all she could take….
"It's been a month since he died," my mother said. "And now it's time for you to focus on me."
Bonded by Difficult Mothers
From the beginning, Altman and Turner, who've been together for 20 years, bonded over their difficult mothers.
"On first dates, you usually talk about things you love — music, food, travel. In our case, our conversation instantly turned to our mothers," says Altman.
Turner's mother, who has since died, had severe anxiety issues, and like Hammer, had narcissistic tendencies.
"We just put it right in the middle of the table. We knew we'd both have to deal with situations," Altman says, adding that Turner has "an enormous heart" and is a tremendous source of support.
The fall that Hammer suffered resulted in two broken ankles. When Altman and Turner arrived at her Upper West Side apartment in New York City, Hammer was sitting on the floor. Pale but conscious, she wanted only one Tylenol.
Her mother's inability to feel pain — called congenital analgesia — is something Altman says has always been a factor. "When I was young, my mother was never sick, although I think there were times when she soldiered on and didn't want to admit anything was wrong," Altman explains. Upon her admission to the hospital after the fall, Hammer insisted she was 65. She still does.
Hammer refused to pay attention to her aging body; a previous doctor's prescription for medication to counter osteoporosis was never filled. (Altman writes, "Osteo medication is for old people," my mother told the doctor.) Her mother tore up another prescription in the bathroom on the way out of the doctor's office, after reapplying her lipstick.
While her mother was hospitalized, Altman says, she and Turner discovered more than 30 tubes of lipstick and 15 powder compacts in her mother's bathroom cupboard.
'Her Vanity is Still Very Present'
After the hospitalization, Hammer (a challenging patient) did a stint in rehab. Knowing that it would be emotionally and physically destructive to bring her mother into the home she and Turner share in Connecticut or to provide caregiving on a daily basis, Altman found a caregiver to help with Hammer's recovery. However, Altman was a frequent visitor to Hammer's home, routinely making the two-hour drive to New York City.
Today, her mother has recovered to the point where she can live by herself in her apartment, with an on-site caregiver only two days per week. But Altman says that need may soon increase.
For Hammer, a flâneur who, up until her fall, walked the streets of New York City daily, carrying a bag filled with old press clippings, sheet music and makeup, "the world has gotten smaller — her needs are met in a tighter radius to her home," Altman says.
The two talk daily, first thing in the morning and last thing at night; Altman now visits every other week, but thinks those visits may increase, too.
Hammer, while still feisty, is less so. But according to Altman, she hasn't really mellowed out.
"I've changed my response to her. She won't get the 'drop everything' response she used to demand," says Altman. "And she's tired, but her vanity is still very present. Looking in the mirror and seeing a significantly older person is hard for her."
The Ancient Mother-Daughter Story
When asked if her mother has read Motherland, Altman says she's reading it now.
"My mother knew from the outset this book was going to be about her. But for a long time, she thought I was writing her biography," says Altman. "She'd call me and say, 'I remembered a story — quick, get a pen.'"
One of the challenges of writing the memoir following Hammer's fall was the fact that, as Altman says, "I was writing from the center of the story as it was unfolding. I was writing at my desk, and then pushing myself away from that, and going back into life with my mother."
Despite the candid descriptions of their relationship, Altman says her mother "is very clear on the amount of love that's in the book. She can see it and recognize it."  For her part, Altman says that if all that existed between them was rage, "there would be no book."
At book signings, Altman says women who approach her want to talk about their own mothers and often relate similar experiences.
"They'll say, 'Thank you for being so bold as to write about someone with whom you have had such a difficult relationship,'" says Altman.
"The mother-daughter story feels so ancient as to be Greek," she adds. "It's the core of who we are as women."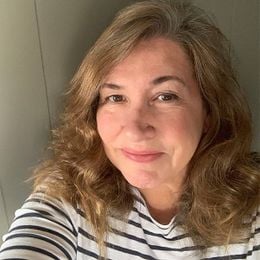 Julie Pfitzinger
is the managing editor for Next Avenue and senior editor for lifestyle coverage. Her journalism career has included feature writing for the Star-Tribune, as well as several local parenting and lifestyle publications, all in the Twin Cities area. Julie also served as managing editor for nine local community lifestyle magazines. She joined Next Avenue in October 2017. Reach her by email at [email protected].
Read More