My Mother's Final Wish: A Rabbi's Visit
Her unexpected request to daven, or pray, brought peace
I do not believe in miracles. But this January, as my mother lay dying, a miracle happened. Not a miraculous recovery … but a miraculous moment at a time of sorrow and despair.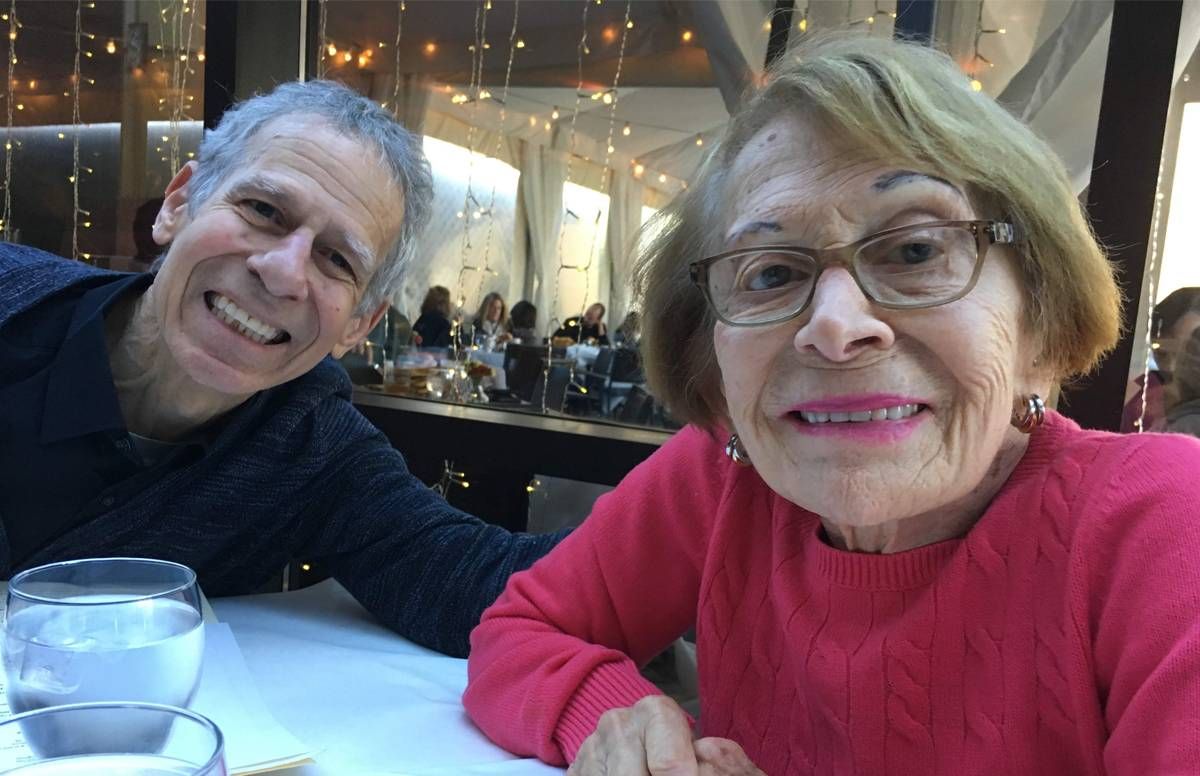 It was the first weekend after the new year. My mother's health had been failing. She was 98 and had grown increasingly frail. She'd caught a respiratory bug and seemed to be recovering, but was clearly in the last stage of her life. She was living in the home where she'd lived for over 50 years, which is the only place she wanted to be. She had an aide with her around the clock.
I live an hour away and made weekly visits.
That Saturday, when I arrived, my mom was moaning and would periodically sob. She looked so unhappy. She did not eat the soup I had lovingly made for her. It dribbled from her chin; swallowing had become difficult. She also did not want a taste of the apple cake I made, thinking it would comfort her.
I'm not sure she was even aware I was there.
It was an emotionally draining day. I was not planning to visit her on Sunday. My brother lives five minutes away and was going to stop over.
But that morning, my brother called to say he was sick. So I said I would come in. I will be honest: I was emotionally worn out from Saturday's visit and really was not looking forward to another three-hour visit.
A Moment of Clarity Helped Find The Rabbi
When I got there, her incredibly empathetic aide Angela was very excited.
"Your mom said she wants to daven with Rabbi Landau," Angela said.
Now first of all, in her 98 years, I had never heard my mother say the word "daven," which is Yiddish for "pray."
This moment of lucidity and reflection was astounding given that she could barely even speak words to us the day before.
My mother had taught piano for over 50 years, and in the last years, many of her students were Orthodox Jews from her neighborhood. Rabbi Landau was the father of two of her best students, but she hadn't taught them in more than a decade.
Angela asked my mother how to spell his name, and she did. L. A. N. D. A. U. She said she had his phone number in one of her notebooks (where each year she'd record relevant information about her students). But she didn't know if Angela could find the book from so many years ago.
This moment of lucidity and reflection was astounding given that my mother could barely even speak words to us the day before.
I found Rabbi Landau's phone number on Google and called. I got his voicemail and left a message. I had no idea if he was even in town.
Half an hour later, his wife called back. The rabbi was out, but returning home soon. He would come over in about half an hour.
The Comfort of a Simple Prayer
The rabbi came to the room where my mother was sitting in a black leather lounge chair, propped up by a pillow, an orange blanket over her knees.
It was hard to get her to focus on her visitor. She'd drop in and out of sleep; she had a blank look. But then, I don't know how it happened, she smiled. A big, beautiful smile.
Rabbi Landau took her hand, her elegant hand with its long pianist's fingers, and said he would say the Sh'ma Yisrael — a quintessential Hebrew prayer that expresses belief in God.
The prayer states: "Hear, O Israel [that's what Sh'ma Yisrael means], the Lord our God, the Lord is one."
A simple prayer had brought comfort to a woman who rarely prayed.
I joined in, softly. The rabbi said another prayer, asking God to bring healing. He added the words "and peace" because I think we all knew that healing was not possible, alas.
Suddenly, my mother — in deep contrast to her anguished expression the day before — had a look of happiness and contentment on her face. A lifelong musician, she had orchestrated this holy gathering. A simple prayer had brought comfort to a woman who rarely prayed.
Rabbi Landau, who had taken piano lessons from her, promised to come back and play for her later in the week. I told her I'd call her when I got home; she always insisted on that when I left.
A Peaceful Memory
Two days later, my mother passed. Angela opened her bedroom window so Shirley Freeman Silver's soul could fly away to heaven.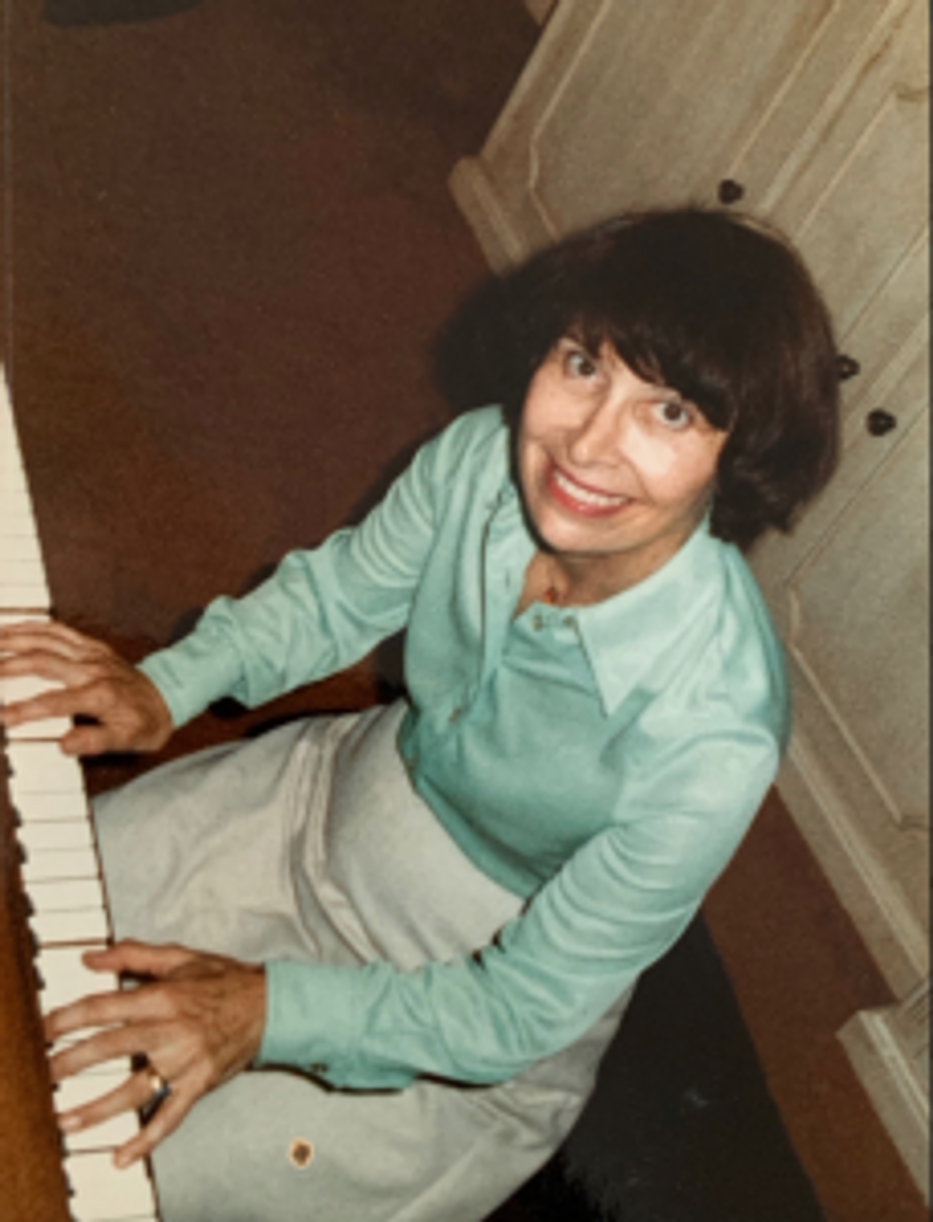 I think back on this amazing series of events and wonder …
What if Angela had not paid such close attention to my mother's wish, which turned out to be her last wish?
What if I hadn't come that day? With my brother home sick, who would have heard her plea?
What if Google hadn't produced the search results?
And what if Rabbi Landau had not been around to answer her call?
I'll never know what my mother was thinking and feeling in those final days. I can only imagine that on some level she knew she was facing death. And that even in her weakened and confused state, her true self was still within her. And that somehow she was able to summon the inner strength to state her wish so precisely at a time when she was having so much trouble getting her words out.
My last memory of her is her serene face after Rabbi Landau said the prayer. And we all said, "Amen."
Marc Silver
is a blog editor at NPR and author of the book "Breast Cancer Husband: How To Help Your Wife (And Yourself) Through Diagnosis, Treatment And Beyond."
Read More