Hollywood Stars Put the Spotlight on MS
Multiple sclerosis: what it is and isn't, and the progress that's being made to treat it
Recently, Christina Applegate, 49, made headlines as the popular actress revealed that she was diagnosed with multiple sclerosis (MS). In solidarity, fellow Hollywood leading lady Selma Blair, also 49, reminded the media that she too has MS but is currently in remission thanks to stem cell treatments. She first told the public about having MS in 2018.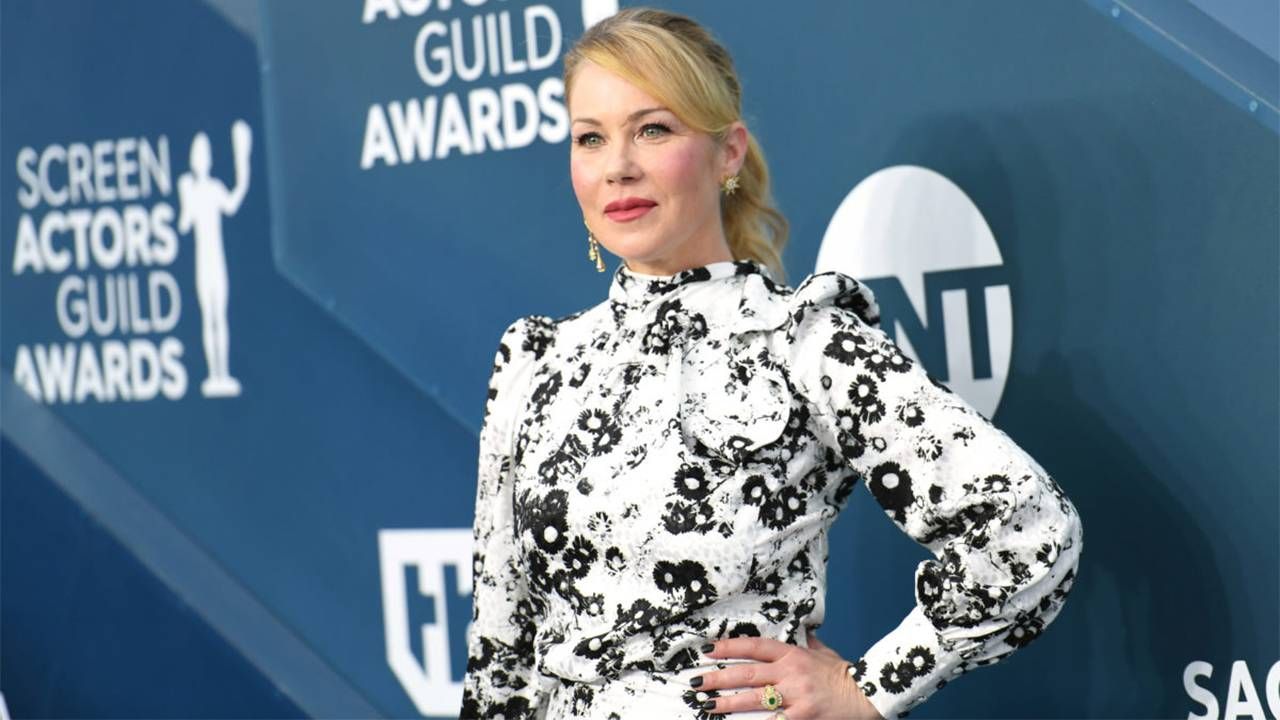 What is Multiple Sclerosis?
Dr. Todd Levine, the medical director of neurology at HonorHealth in Ariz., says that there are approximately one million people in the U.S. with MS.
"MS is an autoimmune disease in which a person's immune system attacks the nerves in the brain, eyes and spinal cord," Levine explains. "We do not know the cause. It is diagnosed based on clinical symptoms and MRI scans and, in some cases, an analysis of spinal fluid."
"I decided to keep fighting. I'm not going to let it beat me, I'm going to beat it. MS isn't a death sentence."
"Like many chronic autoimmune diseases, multiple sclerosis is complicated and complex," explains Kathleen Winston, dean of the college of nursing at the University of Phoenix. "The impact on the central nervous system presents a variety of symptoms. The MS experience is unique to each individual and very personal. The symptoms are manifested differently in everyone."
While experiences may differ, Levine shares that there are often similarities as well. "The common symptoms are loss of vision, numbness, weakness, or balance disorders," he says. "The disease tends to come in attacks that come on suddenly. So, any of these symptoms that develop over days should be evaluated by a physician."
Winston adds that other potential symptoms of MS may include:
Cognitive challenges, such as memory loss, and attention or concentration issues
Fatigue—many times normal, everyday activities may become exhausting
Sensitivity to heat
Bowel and bladder loss
Motor problems, such as trouble walking
"In addition to these symptoms, patients report sexual issues, mental fatigue and depression and pain are also associated with an MS diagnosis," Winston says. "The breadth and depth of symptoms require comprehensive and complete assessment and evaluation of the individual for both diagnosing and treating the illness."
When it comes to age of diagnosis, the most common range of diagnosis is 20 to 40—with women being diagnosed an average of four times more than men, according to Johns Hopkins Medicine.
"MS is difficult to diagnose with such varied symptoms and degrees of seriousness," Winston says. "Autoimmune and inflammatory disorders are challenging to understand."
An MS Journey
Tracy Ferrara, 49, of Scottsdale, Ariz., loves rhythmic indoor cycling—in fact, before the pandemic hit, she taught it for 14 years while raising her two sons, who are now 18 and 21. In 2010, at 39, she was visiting family out of state and went to bed feeling "normal" and woke up the next morning with numbing and tingling in her upper body. She was also oddly having muscle spasms.
"I thought, 'What the heck is going on?' I figured I pinched a nerve or something. Overall, I felt fine. So, I went to the doctor and yep—pinched nerve! I was given twelve weeks of physical therapy and told that I'd be fine," she recalls.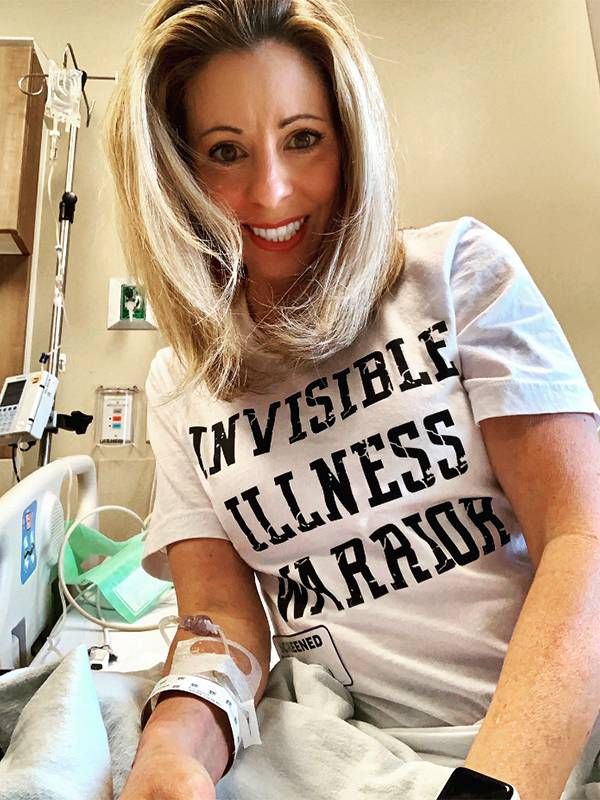 Still, as time went on, the random aches, pains, muscle spasms, fatigue and just, in general, "not feeling well" continued. But, as a busy mom and exercise instructor, she kept active and visiting her primary care physician when she felt it was necessary.
As the years added up, so did the diagnoses. She was told she had carpal tunnel and had x-rays done and braces for her hands. She was sent to physical therapy multiple times; she was even given a diagnosis of bad posture.
"Looking back, it obviously all makes sense now, but, at the time, I had an excuse for everything," she recalls. "It came and went. I chalked it up to turning 40."
Then, she recalls, she woke up in June 2017 and couldn't feel any part of her upper body. "I assumed I had been bitten by a scorpion maybe?" It was like the 2010 incident but more pronounced. Still, she taught an exercise class that day and kept moving forward.
Luckily, soon after, she had lunch with two friends—one who works as a chemist and one who is a physician with MS. She told them her symptoms and they encouraged her to see a neurologist as soon as possible.
"I had an MRI of my spine, cervical (neck), and brain—I was in that pod for hours," Ferrara recalls. She says that MRI and more that followed showed that she had lesions in her neck, spine, and brain—a sign of MS.
What followed was a lot of testing. "There's no single test to decide if someone has MS," she explains. "They test for everything under the sun—every autoimmune disease you can think of. It's trial and error. Finally, at 44, in 2017, I was officially diagnosed with MS after my first flare up in 2010."
The irony, Ferrara shares, is that she had looked up MS in 2010 and thought there was no way she could have it. "I taught exercise classes! I thought it was a disease for 'old people.' But, when I looked again at the symptoms years later, I had every single one."
Once she was officially diagnosed, she says she felt a sense of relief and regret that it wasn't diagnosed sooner. She started on treatment right away.
"Many patients newly diagnosed with MS will ask me, 'Will this rob me of a full life?' The answer is usually no."
"I decided to keep fighting. I'm not going to let it beat me, I'm going to beat it [MS]," she says. "MS isn't a death sentence. You must fight for yourself, for your own good, for your own psyche. I'm still young and want to live my life."
Today, Ferrera is under the care of Dr. Dean M. Wingerchuk, a neurologist at Mayo Clinic in Scottsdale. While the pandemic put a pause on her indoor cycling classes, she is still active and thriving; she regularly exercises and now has a job working at a local school.  
"I call it [MS] my 'funk,' and I have no problem telling people that I have MS if it will help them to know that if I can keep fighting, they can too," she says. "I use my experience with it to lift others up and I hope it helps them through whatever they're struggling with."
Progress and Hope
Dr. Barry Hendin is a neurologist with over 45 years of experience in medicine who has been actively involved in researching, treating and teaching other physicians about MS since 1993. He is a part of multiple organizations, including being on the board of the National Multiple Sclerosis Society, and is one of a core group of neurologists at the Multiple Sclerosis Center of Arizona.
His message for those newly diagnosed with MS is one of hope.
"In 1993, we had zero disease modifying therapies, also known as disease modifying drugs, available to help those suffering from MS," Hendin says. "Today, we have over 20 available to patients in multiple forms. These therapies are becoming more and more effective without reducing quality of life. Patients are being diagnosed younger and getting treated sooner. We truly have the ability today to change the trajectory of the life of a patient diagnosed with MS."
Hendin says this optimistic time in the history of MS is due to many factors including, patients' choice of drugs/therapies, advancement in diagnostics and research, medical centers specifically for those with MS and more advances to come as research continues.
Because of this progress, Hendin shares that many diagnosed with MS can live longer, richer lives with less of a chance of disabilities related to MS.
"Many patients newly diagnosed with MS will ask me, 'Will this rob me of a full life?' The answer is usually no. Today, with proper diagnosis and treatment, we can reduce the symptoms of MS, extend lifespans, and often give those diagnosed with MS a brighter future than they had anticipated. This is a very optimistic time in the history of MS research and treatment."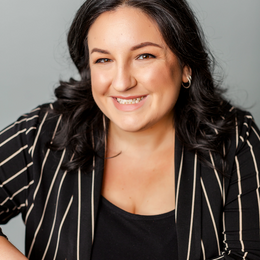 Michelle Talsma Everson
is a writer and editor from Phoenix, Arizona. She has written for a variety of media outlets and believes in the power of storytelling to shine a light on important topics that make an impact in people's lives. You can see her work at mteverson.com.
Read More