Multigenerational Families Are Setting More Places at the Table
The number of multigenerational families sharing homes has seen a dramatic 271% jump in just one decade
More people than ever in the U.S. are making room in their homes for older family members, says a new report. The number of Americans living in a household with three or more generations has nearly quadrupled in the past decade, with a dramatic increase of 271% from 2011 to 2021.
The report, "Family Matters: Multigenerational Living Is on the Rise and Here to Stay,"  is from Generations United, a national nonprofit advocacy group based in Washington, D.C. It estimates that 66.7 million adults 18 and older in the U.S. — more than 1 in 4 Americans — now live in multigenerational households.
"What is striking is that among the fifty-seven percent of families who merged households because of the pandemic, seventy-two percent said they will stay together."
Families cited these reasons for forming multigenerational households:
the need for elder care or child care
job loss, a change in job status or underemployment
cultural or family expectations
expenses for education or retraining
Early this year, The Harris Poll surveyed 2,051 adults 18 and older, among whom 441 live in a multigenerational household. Some 66% of respondents said the current economic climate was a factor in their decision to try multigenerational living, but something else caught the attention of Donna Butts, executive director of Generations United and a 2015 Next Avenue Influencer in Aging.
"What's really interesting to me was that the study showed that thirty-four percent of people indicated elder care was the primary reason they turned to merging households, and thirty-four percent listed child care or help with education," Butts said. 
Both make sense, Butts said. She had anticipated a spike because of COVID-19, as many parents, working at home and often on computers, couldn't always tend to children's educational needs and others removed their parents from long-term care facilities as the global pandemic spread.
Many Families Making It Permanent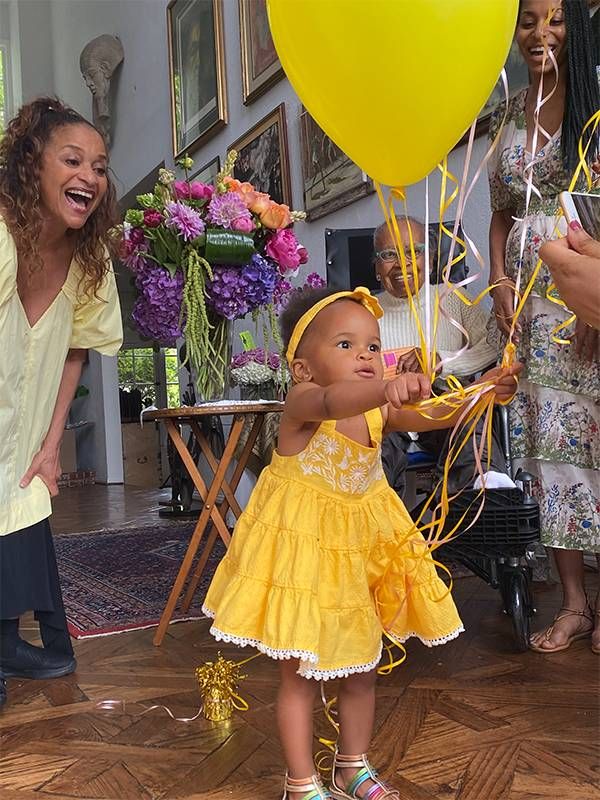 One finding in particular cheers Butts. "What is striking is that among the fifty-seven percent of the families who merged households because of the pandemic, seventy-two percent say they will stay together," she said. "Living together helped families pool resources in caregiving and education and helped them feel closer. They realized a number of benefits, and they found that multigenerational households work, that it's a solid solution."
In some ways, the survey indicated that what was old is new again. Butts noted that her husband grew up in a multigenerational household in northern Minnesota.
"That's how you survived. Our country was founded by multigenerational families living in a single household," she said. "It was just in the last century that we started naming it the norm not to live together. We made it a weakness, a sad situation — and instead we need to celebrate that it works for a lot of families."
Marc Freedman, the CEO of Encore.org and author of "How to Live Forever: The Enduring Power of Connecting the Generations," wrote about his experience with multigenerational living during the pandemic for Next Avenue.
Seven families shared their stories with Generations United for the new report. Vivian Ayers Allen, 97, lives with her daughter, actress and dancer Debbie Allen, and son-in-law Norm Nixon, in Los Angeles. Allen, a Pulitzer-prize nominated artist, poet and playwright, also enjoys the company of her granddaughter, Vivian Nixon, and her two little girls, who also are members of the  household.
"We pack in the love and we meet my grandmother exactly where she is," Vivian Nixon told Generations United. She added that her parents also find that spending time with her young daughters is "a great stress reliever" and gives her a break as well. "Everybody's been very malleable and understanding and giving up their space and time. And I think that's the key."
Multigenerational Living Is 'Practical'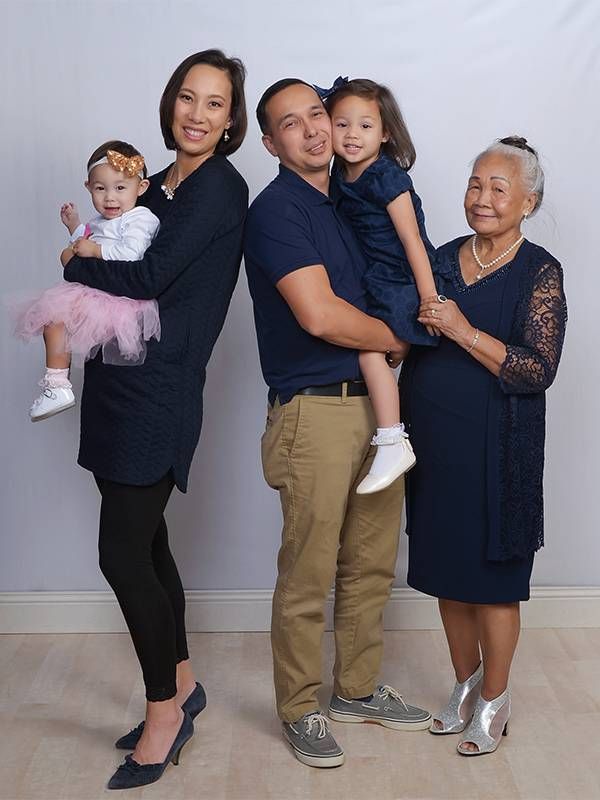 Jessica Winn and her husband were happy to make space in their home in Bowie, Md., for Winn's husband's mother, Maria, when their first child was born, and they appreciate her presence even more now that they have a second daughter.
Helping with newborn grandbabies always had been Maria's pattern with each of her children, and the family told Generations United that the custom is common in the Philippines, where Jessica's husband was born and raised.
Winn considers multigenerational living practical. "I do think that more and more Americans in the general population will start to see that there is a different way of living and aging and having a family," she said. "If nothing else, this pandemic has really shown that even with two parents in the house, raising kids by yourself is almost impossible."
Dulce Medina, 46, and her 22-year-old daughter moved in with her parents in Inglewood, Calif., when her father suddenly became seriously ill. After he died, the two chose to stay to help support their mother, Elvira, 70. The three women schedule a Zoom meeting once a month with extended family to hold a video rosary in honor of their loved ones.
Medina told Generations United that the three women also watch Lakers games together, and her daughter is learning many family traditions and cultural customs. The biggest challenge, she said, is that the house has just one bathroom.
"People are looking either for a house where adult children, grandchildren and aging parents can move in, or how to remodel the space they have."
That concern increasingly is being addressed, Butts said. Sales are up for homes like Lennar's Next Gen model, which easily accommodate three or more generations.
"People are looking either for a house where adult children, grandchildren and aging parents could move in or how to remodel the space they have," Butts said. "One remodeler told me he used to get a few calls a year, and now he is getting fifteen a month."
'We're Not Going Back'
Butts added that a recent study by the National Association of Realtors found that 18% of buyers 41 to 55 purchased a multigenerational home with extra space.
"These are signs of change, and we're not going back," Butts said. "We're going forward to find a way to elevate the strengths of multigenerational living."
Whether or not families had options for relocating or remodeling when they moved in together, Butts emphasized that 98% of the people surveyed said their families now function successfully.
"The reasons they gave included sharing intergenerational activities and family meals, keeping communication open and having realistic expectations," she said. "It doesn't work for everyone, but it works for a lot of people. Multigenerational living will continue to grow for the same reasons we projected ten years ago. It's not a passing fancy."
Patricia Corrigan
is a professional journalist, with decades of experience as a reporter and columnist at a metropolitan daily newspaper, and also a book author. She has written for Next Avenue since February 2015. Read more from Patricia at latetothehaight.blogspot.com.
Read More