For Multigenerational Travel, Think Outside the Mouse
Take your grandkids to one of these under-the-radar adventure destinations
An ever-growing number of active grandparents enjoy showing their grandkids the world because it creates memorable experiences for both generations. Multigenerational travel remains the top vacation trend, according to the 2019 Virtuoso Luxe Report, which surveyed more than 1,000 travel agents. And AARP's recent national survey of boomers revealed that 15 percent of respondents began planning their 2019 "skip generation" trips — traveling with their grandchildren while leaving the kids' parents at home — last fall.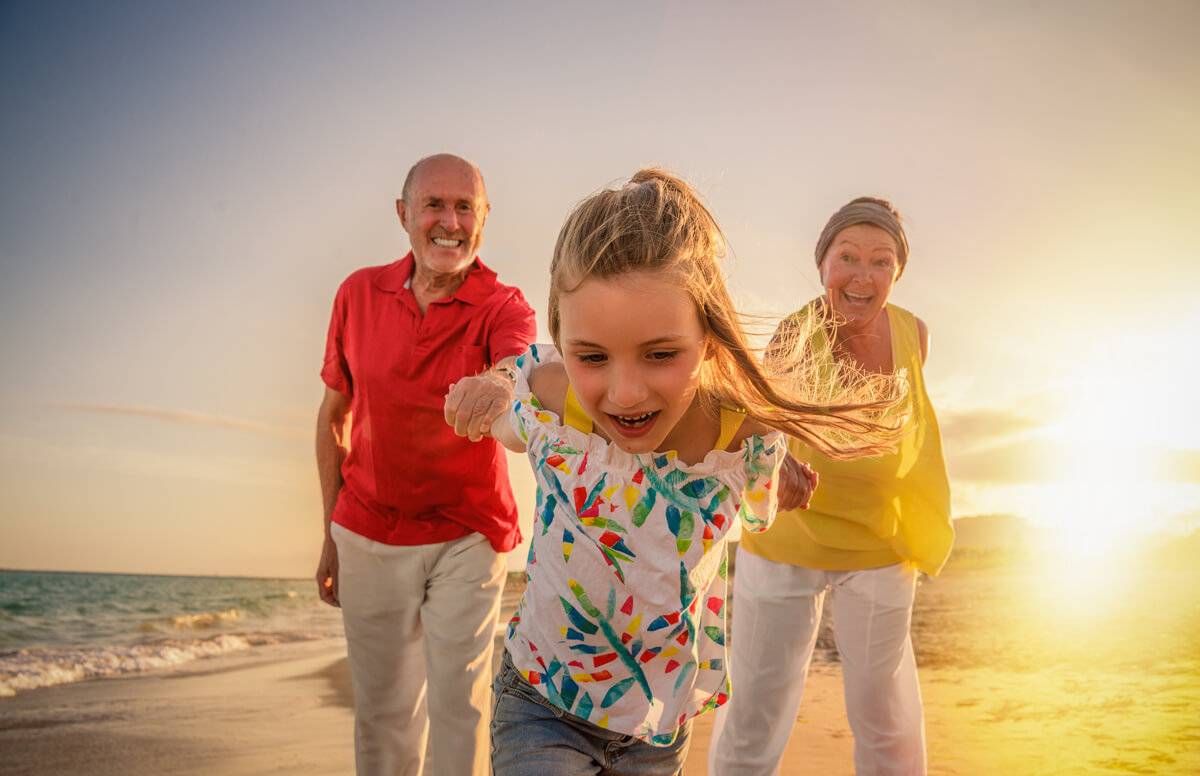 Sure, you can dazzle the grandkids with a week at Disney World, but why not open up some new possibilities for adventure? A study released at the recent Family Travel Association Summit in Bermuda revealed that older travelers often are choosing unconventional destinations for family vacations.
So whether you want to mark a milestone birthday or holiday event, or you just want to experience the world through your grandchildren's eyes, here are some fun "grand travel" options for your next trip:
Check Out the Biodiversity in Costa Rica
A nature lover's paradise, Costa Rica will delight kids of all ages. Whether you and the grandkids fancy exploring lush rain forests, getting up close to tropical wildlife or zip lining through the forest canopy, this Central America destination offers terrific eco-tourism options for multigenerational vacations and it's a quick flight from many U.S. cities.
"Costa Rica is certainly an adventure destination, but it doesn't have to be a hard adventure," says Rainer Jenss, president and founder of the Family Travel Association, which aims to encourage families to explore a wide variety of vacation options.
For example, at Tortuguero or Manuel Antonio National Parks, you can take a guided tour, do a leisurely hike or boat along a canal. Enjoy a soak in the hot springs at Baldi or Kalambu, where the kids will love the waterslides. Explore the La Paz Waterfall Gardens, which features short trails and animal exhibits. Or eat your way through the Rainforest Chocolate Tour in La Fortuna, where you'll also learn how cacao is grown and transformed into the sweet stuff.
Discover a Dude Ranch
Embark on an iconic American West vacation by corralling the kids and heading to a dude ranch, suggests Sally Black, founder of Vacationkids, a travel agency in Kunkletown, Pa.
"Dude ranches aren't all just about horses. Many have mountain biking, fly fishing, and plenty of other activities as well," says Black.
Depending on the time of year you want to travel, you can choose from multiple locations, such as British Columbia, Arizona, Wyoming, Colorado or Montana. Winter activities can include dogsledding, ice skating, snowshoeing and cross-country skiing. Summer thrills can be had rock climbing, wagon rides, white water rafting and yes, horseback riding.
Experience Close Encounters in the Galapagos
The renowned Galapagos Islands in the Pacific Ocean encompass a great learning experience showcasing how and why to protect the environment, plus eco-adventures alongside penguins, giant tortoises and flamingos. Exploring this UNESCO World Heritage site can include boat tours, snorkeling excursions or surfing lessons.
"The Galapagos Islands are fabulous for kids because there is no fear on the part of the animals; you can get up close and personal," says Black, noting that sea lions, marine iguanas and dolphins abound here.
Black suggests experiencing this destination via cruising, whether it's a small vessel or a larger yacht.
Enjoy Family-Friendly Activities in Croatia
If your older grandchildren are obsessed with Game of Thrones, Croatia will be an easy sell: They'll immediately recognize the European city of Dubrovnik — otherwise known as the fictional King's Landing from the HBO series — and will be keen to experience it. Black says there are many ways to enjoy Croatia, depending on what kind of vacation you're interested in.
"For example, you can do it with the regular Eastern Mediterranean cruise that will leave out of Venice and sail along the Dalmatian coast to Greece, so if you have younger grandkids, you have the infrastructure of the kids' club and the creature comforts of a large cruise ship," she suggests.
"You can rent a small chartered yacht and visit the smaller islands on the coastline, plus there are rental homes on private islands there that are very reasonable, or stay at an all-inclusive. There are also several water parks and great beaches, too," Black adds.
Tick Off a Bucket List Adventure in Africa
Jenss says that the southern and eastern regions of Africa are fast becoming top destinations for multigenerational trips because of their once-in-a-lifetime cachet for those who can afford it.
"Travel feeds curiosity. If you combine the interests of wildlife and curiosity about the world, Africa is without question a fantastic destination for families; the one common denominator that all kids can relate to and love are animals and wildlife," he says.
Luckily, a safari offers plenty of that. Whether you travel across Tanzania, Zimbabwe or Kenya, your grandchildren will get to see zebras, giraffes, lions and much more. Black suggests a day to explore Serengeti National Park, a UNESCO World Heritage site sprawling across nearly 6,000 miles in Tanzania, where antelopes, gazelles, cheetahs and rhinos live.
No matter where you choose to go, remember that travel is the gift that lasts a lifetime, forging lasting bonds between grandparents and their grandchildren.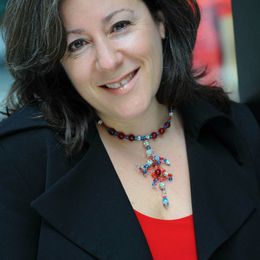 Wendy Helfenbaum
is a Montreal-based journalist and TV producer who writes about careers, travel, wellness, home and garden, and parenting. Her work has appeared in Woman's Day, Costco Connection, Canadian Living, Parenting.com and many more.
Read More