Multiple Myeloma: Dealing With an Incurable Disease
What one daughter did after learning her dad had the incurable disease
|
Updated:
October 19, 2021
|
Tom Brokaw's announcement in early February that he has been diagnosed with multiple myeloma took me back to May 7, 1998, the day my dad received the same news.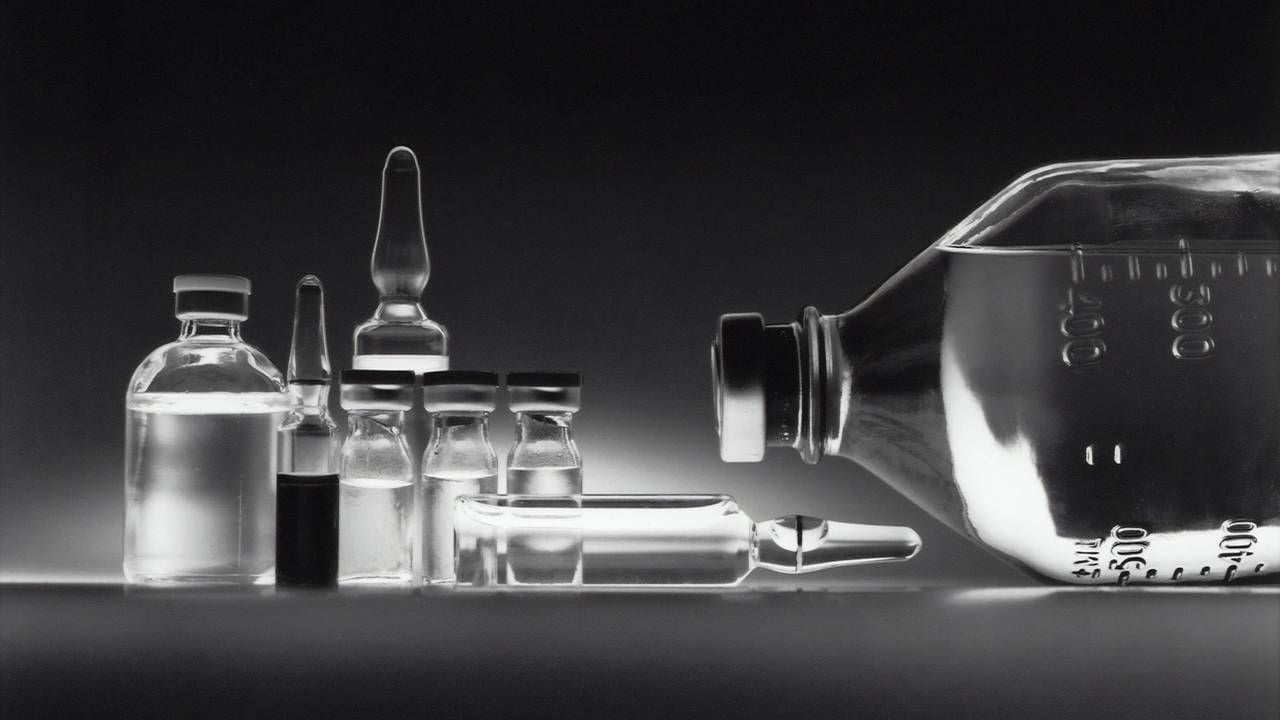 There are no words to describe the mind-numbing shock and fear when you hear a diagnosis like this.
We knew my dad, then just 67, had been sick with something that spring. What it could be was the mystery.
Dad's Medical Mystery
He suffered from severe back pain and was first diagnosed with osteoporosis and then arthritis. He went through physical therapy, which had cracked his sternum (multiple myeloma weakens the bones).
Finally, his kidneys failed. That landed him in a Kansas City, Mo. hospital for dialysis. Three days later, tests showed not osteoporosis, not arthritis, but multiple myeloma, a rare cancer of the plasma cells in the bone marrow.
Advanced myeloma clogs up the tiny filters in the kidneys; dad's nephrologist called it a "plumbing problem."
There was no cure.
There still isn't, although treatments to control the disease have improved greatly. But it killed Sam Walton, Ann Landers and Geraldine Ferraro. And my dad.
"For many, the diagnosis of a rare disease comes out of the blue," says Mary Dunkle, vice president for communications at the National Organization for Rare Disorders (NORD). "It's devastating on so many levels, and it's especially difficult when the diagnosis is a word you've never heard of."
As a writer and editor specializing in health and medical issues, I'd heard of multiple myeloma, but knew very little about it before my dad's diagnosis.
Multiple myeloma is just one of nearly 7,000 diseases classified as rare — that's a disease affecting fewer than 200,000 Americans at a time, according to the definition used by Congress in the Orphan Drug Act of 1983. (Rare diseases are sometimes referred to as orphan diseases.)
The National Cancer Institute estimates 22,350 new cases of multiple myeloma were diagnosed last year; 10,710 people died from the disease.
Get an Advocate
Remember the Far Side cartoon with the dog and her owner, and all the dog hears is, "Blah blah blah Ginger blah blah blah?"
That first conversation with a doctor is similar for cancer patients, says Patricia Kelly, associate dean of the University of Missouri-Kansas City School of Nursing and Health Studies. "They get the diagnosis and hear 'blah blah cancer blah blah.'"
She tells about a student nurse who thought a doctor had provided a good explanation to a newly-diagnosed patient. But after the doctor left the room, the patient said: "Well, that was a lot of nothing."
You're stunned when you first hear the diagnosis and you need an advocate, whether it's a spouse, sibling, adult child, friend or even your family physician if you have a close relationship. You need someone with you to help listen and to ask questions.
"If you don't understand, ask the doctor to explain again," Kelly says. And if the physician doesn't request that you rephrase the information back to make sure you comprehend, do it.
Kelly suggests patients or advocates use the phrase, "Let me see if I understand what you're saying." Then repeat the information, such as, "Are you telling me there's less than a 10 percent chance of this treatment working?"
Because of the HIPAA privacy rule, you need to be sure that medical personnel realize medical information can be shared with your advocate. "People have to be very clear about whom they want health care information shared with," Kelly says.
If you don't feel like the physician is willing to listen or answer questions, you may want to switch doctors. "Trust your gut. Get another opinion," Dunkle says.
But if you're not diagnosed until late in the game, you may not have the option of switching doctors or transferring hospitals, Kelly points out.
Seek Out a Hospital Librarian
The Internet was the first place I searched after my dad's diagnosis of multiple myeloma, but it's not always the best or most accurate source of information.
A better place to start, Kelly suggests, is to seek help from the medical librarian at your local hospital or university medical center.
They're trained professionals who can steer you to the most reliable information that's "evidence-based," meaning it's supported by published research studies. Not all medical journals are created equal; a large study in the New England Journal of Medicine carries more weight than a single case study in a non-peer-reviewed journal, for instance.
Sources on the Internet
Don't avoid the Internet as a source of information, but Dunkle warns to be careful. Watch out for any site selling a product or service. "If it sounds too good to be true, then it's probably not true," Dunkle says.
And when it comes to reliable medical information, "Wikipedia doesn't cut it," Kelly says.
Look for sites like those of the National Institutes of Health, the Centers for Disease Control and university medical centers. NORD provides links to patient-support organizations that may be useful, too.
You can also find information about clinical trials by going to clinicaltrials.gov.
Perhaps the most useful aspect of the Internet is as a source of emotional support when you're dealing with the loneliness of a rare disease. Most of us know someone who's been diagnosed with breast, lung or prostate cancer, but how many patients with multiple myeloma do you know?
The Association for Online Cancer Resources operates email lists (sometimes called Listservs) for 142 types of cancer, with members around the world.
One of the first things I did after my dad's diagnosis was to join the list for multiple myeloma. At the time, there were around 900 members from more than 20 countries and they were patients and caregivers who understood what we were going through.
'Every Case is Different'
It's tough to compare treatments when patients are diagnosed at different stages. Multiple myeloma, for example, has a 67.6 percent five-year survival rate when found early enough that it's still localized. But once it has spread, the survival rate drops to 41.9 percent.
That's why early diagnosis is key for so many diseases. 
In the end, though, all the knowledge didn't win the war for us. My dad's case was so advanced when diagnosed that he died less than six weeks later.
Perhaps the best advice I can offer: Learn everything you can, but remember that every case is different.