Museum Security Staff Members Curate A Show of Their Favorite Art
In an innovative and personal exhibit, The Baltimore Museum of Art presents 'Guarding the Art'
Pondering the nature of a mentorship program for the security staff at the Baltimore Museum of Art two years ago, trustee Amy Elias decided it would be interesting to hear which pieces of art were special or meaningful to the officers, as they spend so much time in the galleries at BMA. That thought led Elias to propose that interested members of the team guest-curate an exhibition called "Guarding the Art."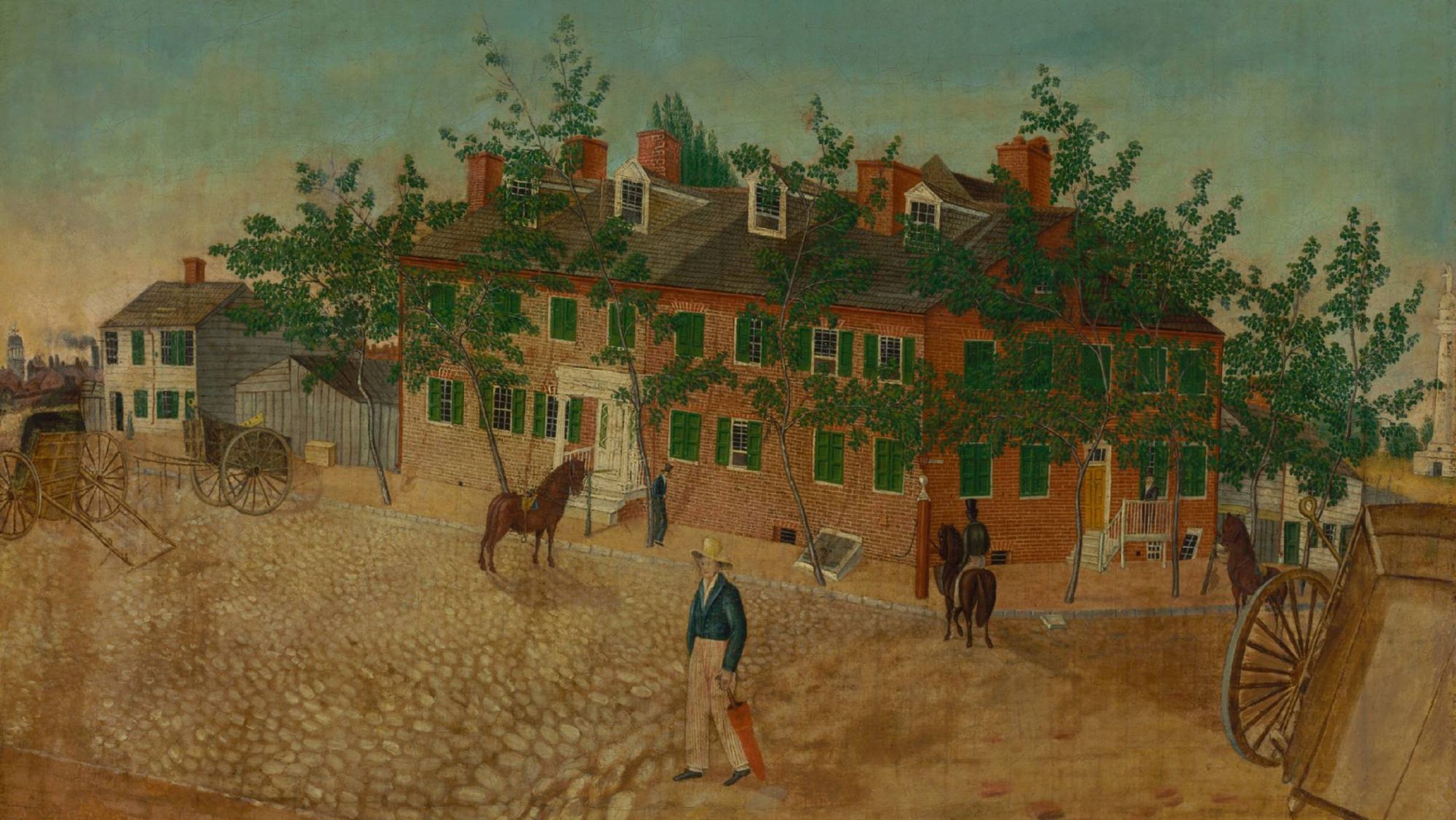 "I thought of that title in the middle of the night, and I knew the idea was in keeping with the museum's philosophy and where we're headed, which is on a clear path toward equity, diversity and inclusion on all levels," Elias said. "The security guards have been involved every step along the way, starting with selecting the art to helping with education, marketing and the catalog. And now that it's open, it's going gangbusters."
"The security guards have been involved every step along the way, starting with selecting the art to helping with education, marketing and the catalog."
"Guarding the Art" runs through July 10. Themes range from social justice to music to meditation to history to humor.
The 17 current and former security guards that chose the 25 works in the show are Traci Archable-Frederick, Jess Bither, Ben Bjork, Ricardo Castro, Melissa Clasing, Bret Click, Alex Dicken, Kellen Johnson, Michael Jones, Rob Kempton, Chris Koo, Alex Lei, Dominic Mallari, Dereck Mangus, Sara Ruark, Joan Smith and Elise Tensley.
As the exhibition took shape over a 12-month period, all the guards were compensated for their time as they met with art historian Lowery Stokes Sims, chief curator Asma Naeem, staff curators, conservators and designers.
Michael Jones, Rob Kempton and Dereck Mangus spoke with Next Avenue about the art they chose for the show.
'Finally, She's Safe'
Jones, who has worked at BMA for eight years, selected Émile Antoine Bourdelle's "Head of Medusa," a 22-inch-high bronze door knocker cast in 1925.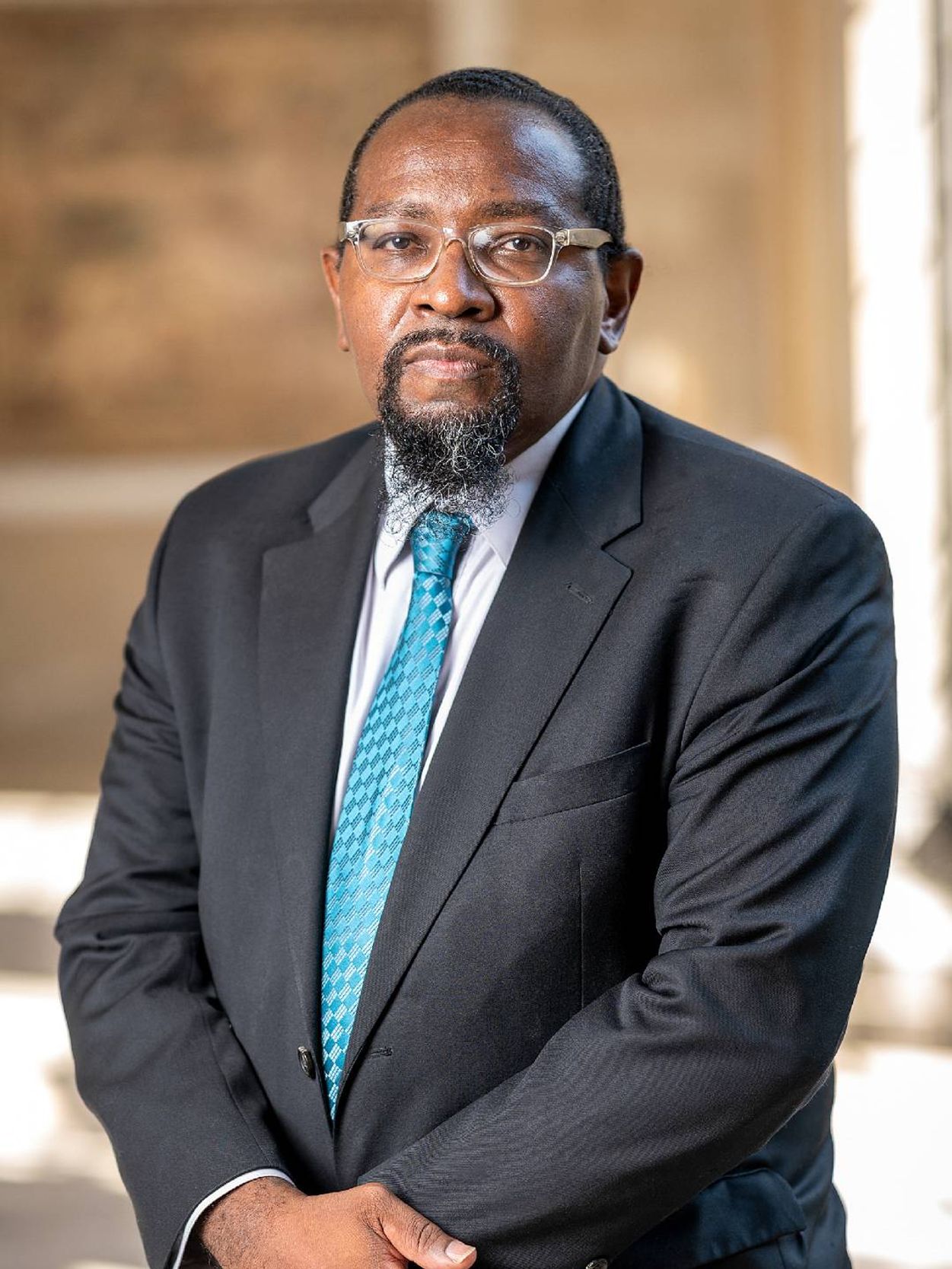 "It's an actual door knocker that used to be functional, maybe on a door at a house or a chateau," Jones said. A student of Rodin, Bourdelle depicted Perseus' hand clutching Medusa's severed head. Her hair appears as braids below the hand, and as snakes above.
"As a teenager in Boston, when I spent a lot of time in the library picking up books, half were sci-fi and half were mythology, and that's why I narrowed down my choice to Medusa," Jones said.
He noted that over the years, he has seen museum visitors handling the 97-year-old door knocker, and he decided it was time to protect it.
"Everyone here has a custodial relationship with the art we live with day and night," he said. "I designed a special case and now the door knocker has a reverent presentation. Finally, she's safe."  
An artist whose work includes printmaking, illustration, sculpture, fashion and film, Jones holds an M.F.A. from the LeRoy E. Hoffberger School of Painting at the Maryland Institute College of Art (MICA) and a B.A. from the Massachusetts College of Art. He has participated in the African American Master Artist in Residency Program at Northeastern University in Boston.
Thomas' Tessellated Patterns Appealed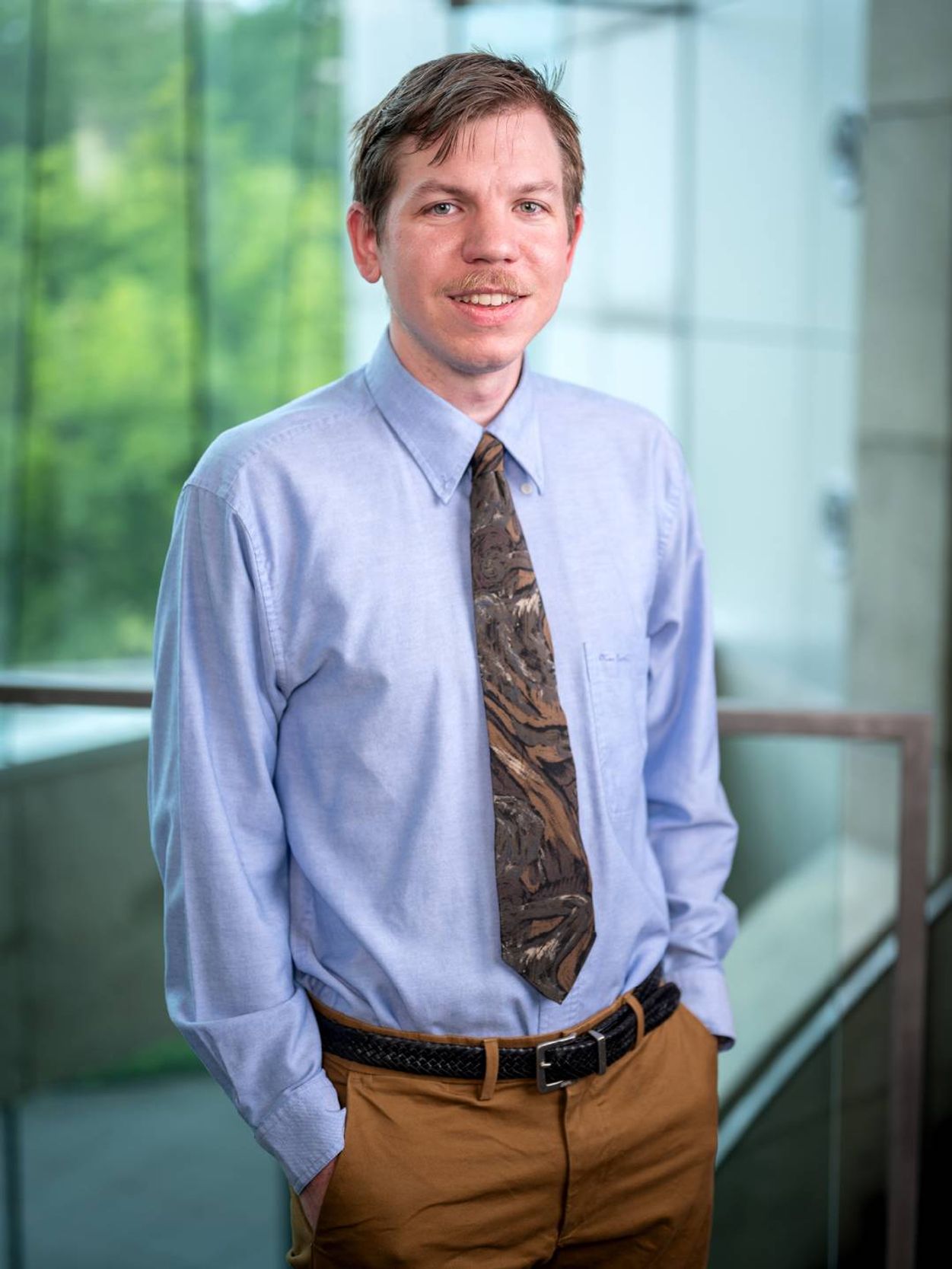 Kempton chose two paintings: Grace Hartigan's "Interior, (The Creeks)" and Alma W. Thomas' "Evening Glow."
Hartigan was a member of the New York School of the 1950s and 1960s (a group of poets, painters, dancers and musicians) and she served as director of MICA's Hoffberger School of Painting.
Thomas began painting seriously when she retired in 1960 after teaching art for 38 years in the public schools in Washington, D.C. The first African American woman to have a solo show at the Whitney Museum of American Art in New York, Thomas also exhibited her paintings at the White House. 
"The colors in Hartigan's 'Interior' are so deep and brooding. I love the field of red and the juxtaposition of that with the top of the painting, which is full of geometric shapes," Kempton said. "She was a really defiant person, tenacious, and that appears in her work. She's just going for it."
Thomas' "Evening Glow" appealed to him because of the tessellated patterns. "I see the painting in relation to its title. The oranges and deep blues remind me of the coming of dusk," Kempton said.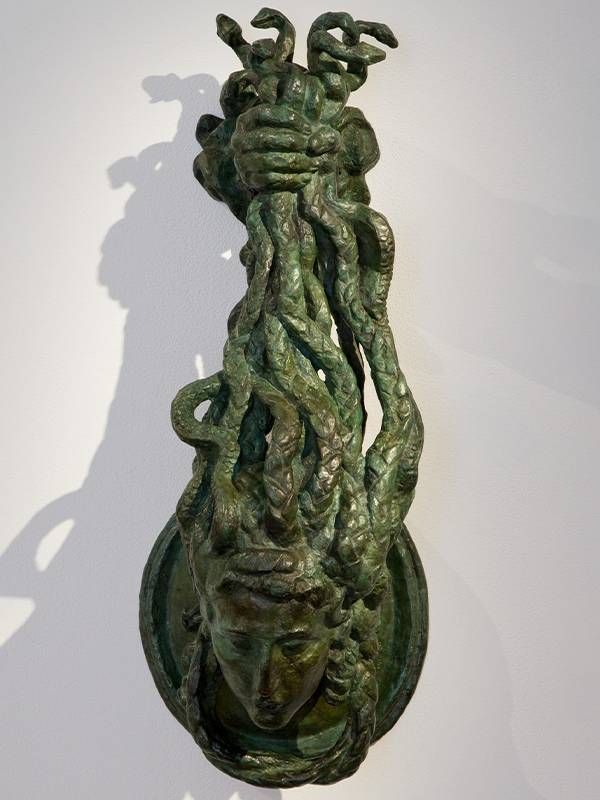 Kempton's poetry has appeared in the literary journal published by the University of Maryland, Baltimore County and in "Aurora: The Allegory Ridge Poetry Anthology." He collects books, records and art and has recently developed a passion for film and cinematography. Kempton holds a B.A. in English from UMBC and an M.A. in museum studies from Johns Hopkins University. He joined the BMA security team in 2016.
Kempton noted that he particularly appreciated "the freedom of being part of the mentorship in ways that otherwise would never have been allowed." On the job soon after "Guarding the Art" opened, Kempton spoke with a museum exhibition designer visiting from Milwaukee who planned to encourage his boss to present a similar show.
A Famous Monument Drew Him In
On rounds in the American Wing some years ago, Mangus noticed "The House of Frederick Crey," an oil painting attributed to Thomas Ruckle, an amateur artist in Baltimore said to have painted the picture in the 1830s. The house takes center stage, but on the far right is a glimpse of Baltimore's Washington Monument in Mount Vernon Place. The first monument to George Washington built in the U.S., the cornerstone for the 178-foot, 8-inch-tall monument was laid on July 4, 1815.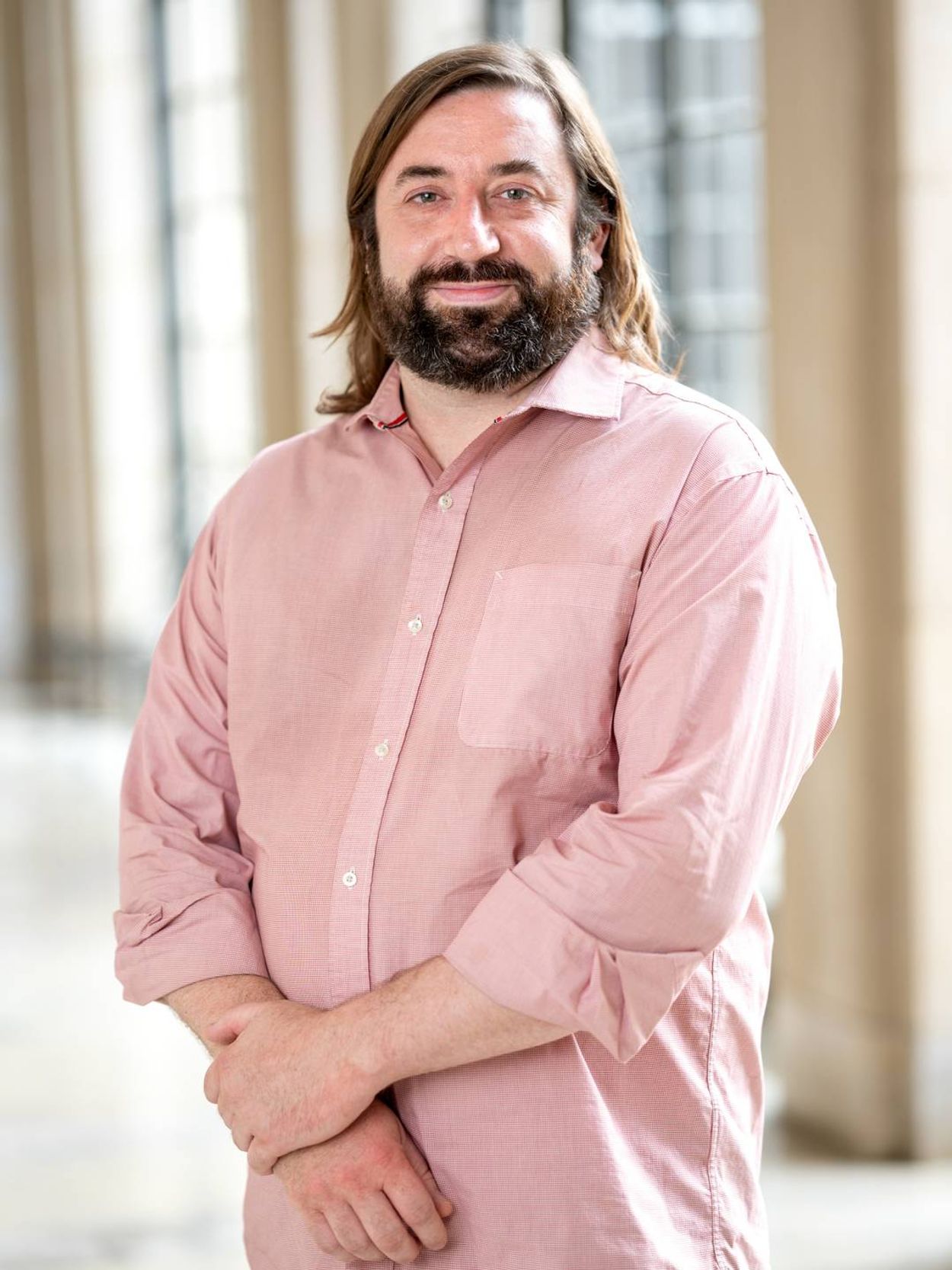 "That familiar element in the painting caught my eye," Mangus said. "When I moved here from Boston in 2015, I chose to live in the Mount Vernon neighborhood near the monument because it reminds me of home. When the idea for the exhibition came up, I knew I would choose this painting."
A visual artist and writer, Mangus' art has been exhibited in Baltimore and Cincinnati. In 2018, he won the Frieze Writer's Prize for his review of the Jack Whitten exhibition at BMA. His writing also has been published in several arts journals. Mangus holds an M.L.A. in visual arts from Harvard University and an M.A. in critical studies from MICA. He has worked at BMA since 2016.
The guest curators for "Guarding the Art" also chose works from the collection by Jeremy Alden, Max Beckmann, Louise Bourgeois, Sam Gilliam, Winslow Homer, Mark Rothko, Mickalene Thomas, Hale Woodruff and unidentified artists from Colombia, Costa Rica and the Solomon Islands.
"This is such a personal exhibition, and that's why it's so well received — it's so relatable," said Elias. "I hope other museums do this, too."
Patricia Corrigan
is a professional journalist, with decades of experience as a reporter and columnist at a metropolitan daily newspaper, and also a book author. She has written for Next Avenue since February 2015. Read more from Patricia at latetothehaight.blogspot.com.
Read More